Many iOS users do think that it's their imagination that is playing tricks on them when their iPhone becomes sluggish and slow. Funny right? But that's just the fact. The truth is that it's not your imagination; your iPhone has accumulated lots of cached files and it has become annoyingly slow. We are here help you learn how to clear iPhone caches and speed up your iPhone.
Are There New Features in iOS 14 for Clearing Cached Files?
No, iOS 14 has brought a host of new features and changes that can aid in managing iPhone storage space but none for clearing caches. Some of its features for managing iPhone storage space include File App, Offload App, and Personalized Suggestions.
File App: File app is a dedicated iOS file manager for iPad, but not as robust as Finder in OS X is. This app is to help users find and deleted unwanted large files in order to create more storage on the iOS device.
Offload App: iOS has introduced a new storage management option called Offload Apps. This will reclaim the storage space used by the app but would keep its documents and data on your iPhone. Future installation of the app would also reinstall its data and files if the app is still in the App Store.
Personalized Suggestions: Apple is introducing a new feature that will appear under iPhone Storage. It will offer personal recommendations to iOS users to help them get control over their iPhone storage by suggesting actions that they can take to increase available storage.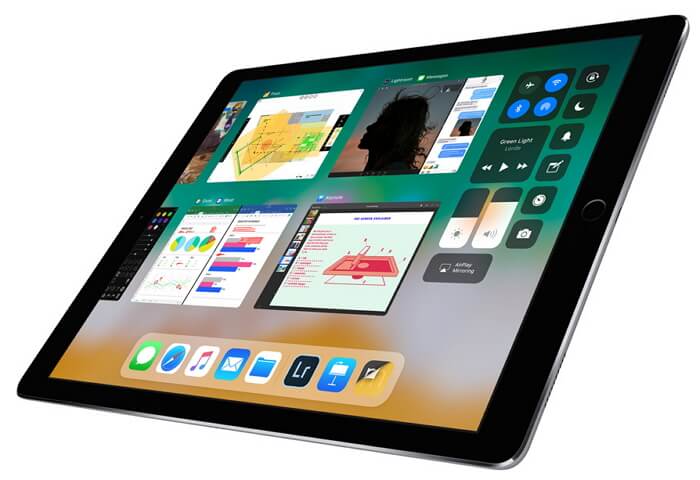 The ability to keep an app but clear its cached data is what iOS 14 still lacks. You would agree with me that it is stressful and certainly a bad experience to operate your iPhone that way.
Deleting and reinstalling apps every time you want to clear cached data is a bad experience that Apple must take care of in its update. But before they do, we still need to clear numerous cached data that iPhone apps accumulate in the course of running. Before we go into how to clear iPhone cached data, let us understand what caches mean.
What are Caches, and Why Should We Clean Them?
Caches are data or files stored on your iPhone by iOS apps. These files are stored so that the next time apps want to run, and they can easily access these data or files without having to create new ones again. Caches lead to speedier and optimal performing iOS apps, but they can clog your iOS storage space thereby leading to slow performing iPhone. This is the major reason why app caches must be erased.
Why do Apple iOS Device Users feel that iPhone is Becoming Slower?
The truth about slow iPhone can be explained from the angle of the following possible reasons:
Junk Files: Every iPhone users love the feel of iPhone when it's still new and smooth going for optimal performance, but as time goes cached data is building up. Then comes the time when cached data has taken up a good percentage of iPhone storage space, and sluggishness sets in. At this point, every iOS device user feels that his or her iPhone is becoming slower.
Huge Temporary Files: Temporary files are used to recover lost data if the app or iOS is abnormally halted. Huge temporary files can occupy scarce iOS storage space leaving you with less storage memory to run your apps. Temporary file cleaners like Umate Pro can be very helpful in recovered iOS space and speed up your iPhone.
Not Enough Storage: iPhone storage space is not expandable. Hence, if you are still using a 16 or 32 GB iPhone, your iPhone will tend to be slower when cached data starts building up. Hence, you need to get the necessary tool in cleaning your app caches.
Free Way to Clear Cached Data from iOS 14
iOS device slow performance is usually caused by app cached data, and Apple is doing little or nothing to improve on iOS performance. However, iMyFone has been assisting iPhone users to enjoy better iOS experience by providing capable tools that can erase app cached data from iPhone.
iMyFone Umate Pro or iMyFone Umate Pro for Mac is the best tool that can aid iOS users who are experiencing "Slow iPhone" to speed up his or her iPhone performance. Umate Pro is an iPhone storage cleaner and the only tool that can permanently erase iOS app caches, junk files, temp files, cookies, call logs, and private data beyond recovery, and reclaim needed iOS storage space just in one click.
Umate Pro is fully compatible with iOS 14 and receive lots of positive reviews from macworld.co.uk, Makeuseof.com , Cultofmac.com etc.

Steps in Using Umate Pro to clear Cached Data from iOS 14
Step 1: Connect your iPhone to PC, and run Umate Pro.
Step 2: Click on "Quick Scan" to scan your iPhone for space saving analysis.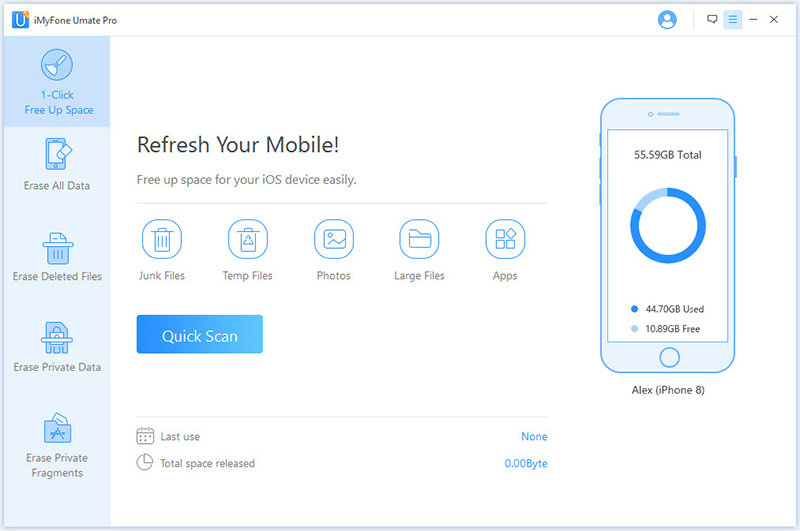 Step 3: Click the clean button of "Junk Files" to clean up app cached data and recover your iOS storage.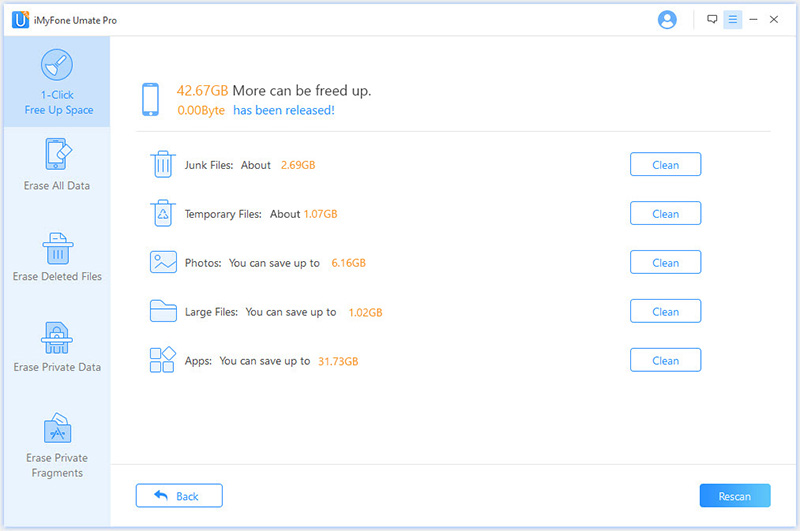 Features of Umate Pro
iMyFone Umate Pro can resolve almost all your iOS issues such as slow iPhone, not enough storage space, privacy leak, etc. Hence, Umate Pro is not limited to cleaning iOS app cached data, but it has other exciting features such as:
Wipe iOS 14 Cached Data in 1-Click: iMyFone Umate Pro has the capacity to wipe app cached data off your iPhone just in 1-click. Therefore, if you are finding it difficult to erase numerous files on your iPhone individually, you can erase them at once using Umate Pro.
5 modes for wiping data safely and permanently: Umate Pro offers you 5 modes for wiping data safely and permanently. They include 1-click clean-up, erase all data, erase deleted files, erase private data and erase private fragments.
Preview and selectively erase private files: With Umate, you can preview and selectively erase private files such as WhatsApp messages, WeChat messages, etc. Once you are done reviewing them, you can permanently erase them to recover your storage space.
Make data 100% unrecoverable: If you want to make all your private data go away with no traces left behind, Umate Pro can make data 100% unrecoverable.
In-depth erasure for private fragments of third party apps: If you are looking for the most in-depth erasure for private fragments of third party apps, then look no more because iMyFone Umate is capable of doing the job.