It is a known fact that manage storage on iPad is very important. Managing your iPad space is the only way to ensure efficient and smooth operation of your iPad. In the course of using your iPad, junk files, app caches, photos, apps and videos uses big space of your iPad making it to become slow. There are many ways to remove these unwanted files but most are manual.
When Should You Manage iPad Storage
When your storage is full and can not contain any update or new app, you need to clear up your iPad storage. You will know when your storage is full when:
Your iPad can not update iOS 15
It is too slow
It crashes without notice.
It can not delete useless or unwanted apps/files completely.
Automatical Storage Management for iPad (iOS 15 Included)
The best way to enjoy your iPad with enough space all the time is by using iMyFone Umate or iMyFone Umate for Mac. This is a cleaner that you can use to wipe off unwanted apps or junks files from your iPad with a click. It is also compatible with the newest version of iOS 15. Let us elaborate on what you can do with iMyFone umate iphone cleaner.
Steps to manage iPad storage with iMyFone Umate
Step 1: After you download iMyFone umate iphone cleaner , install it on your pc.
Step 2: Connect your iPad to your pc and click on "Quick Scan" to analyse your iPad.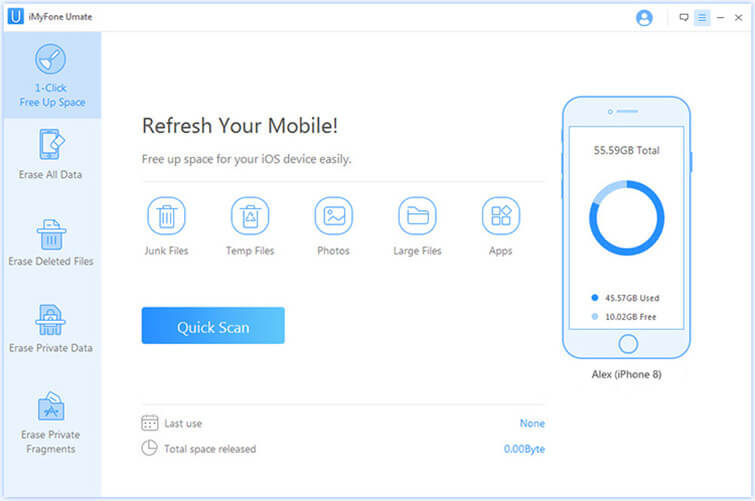 Step 3: After the scan is finished, it will show you how much space can be saved. You have 5 options to manage your iPad storage there. Hit each "Clean" button and you will know the details.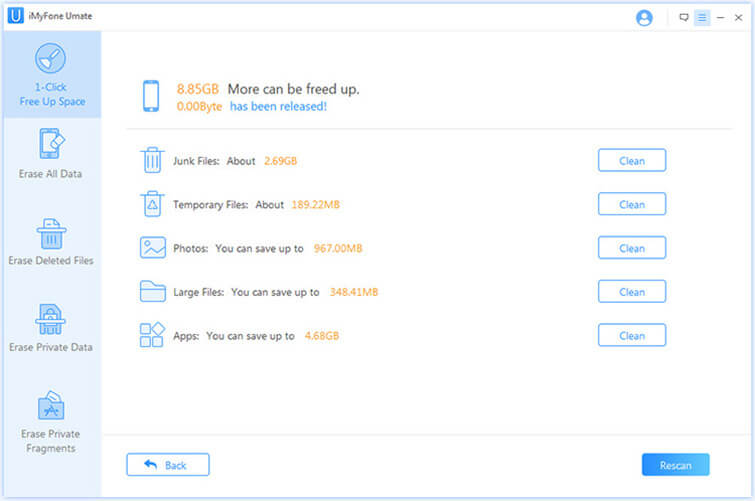 With the use of iMyFone umate cleaner you can manage your device storage. On the interface, you can delete junk files, remove temporay files and cache, compress photos and any other unwanted apps or files.
1. You can start from cleaning up junk files. Click on junk files and the software will list all the junk files on your iPad. Thereafter, click on clean in the lower right corner to start cleaning. After cleaning, the software will inform you how much space have been released and how much more can be released by other functions.
2. Temporary files clearance. Click on temporary files on the home interface and then click on clean. All temporary files on your device will be wiped out.
3. Compress photos. Click start on the interface and it will back up your photos on your pc and compress them. You will not lose your photos nor the quality and you will gain more storage for your iPad.
4. To gain more storage, you can delete large files, unwanted apps and cache files with iMyFone umate cleaner. Just click clean on the interface. More storage will be created for your iPad.
iMyFone Umate Pro Registration Code: Come Here to Save Money >>
How to Manually Manage Your iPad Storage
To check the state of your storage in order to know which file or app is using much of space, on your iPad and delete them accordingly. You do the following:
1. Select settings>General>Usage. You see here which app/file is using up space. You can easily pick the app you want to do away with and delete.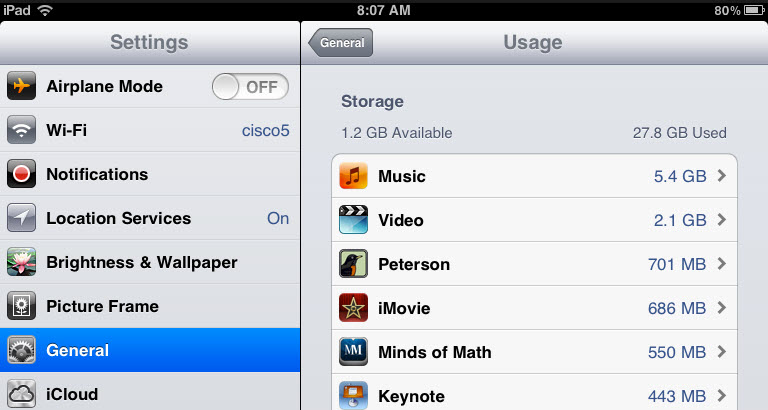 2. You can also use itunes if it is installed on your iPad. Under summary within iPad, you will see a chart showing you the usage level of your apps, photos and videos.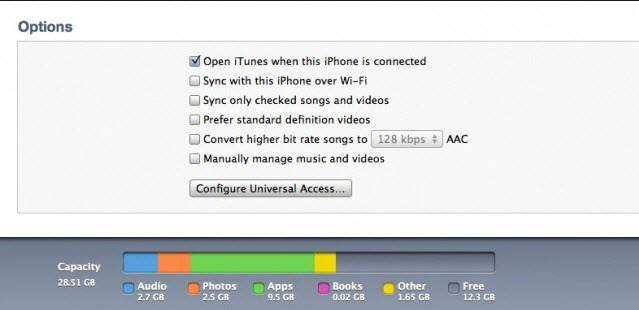 3. You can delete apps from the home screen. Tap and hold down on the app icon you want to delete until it starts to wiggle. Afterwards, you will a small "X" in the upper left corner. Tap on this and the app will be deleted.