Question: After I updated Viber on my iPhone I've been having a lot of problems. Why is Viber not working for me?
It's been said before and it'll be said again - there's no such thing as a perfect smartphone app. There is always going to be some sort of problem and thanks to us, you'll always know how to fix it. Unfortunately, the popular social app Viber has been having a lot of issues recently and why they've only just started happening now, we'll never know.
On the other hand, we will be exploring some of the most popular fixes for these problems as well as how you can fix them and how to restore any data that you lost accidentally - so, let's jump right in.
1. Viber Doesn't Ring on iPhone
Starting with the most common problem, a lot of iPhone users haven't been hearing their iPhone ring whenever they receive a Viber notification. This is usually a result of user error but in order to eliminate that, we'll show you how to fix it.
Step 1: Unlock your iPhone and open the "Settings" app.
Step 2: Swipe down and tap on "Viber > Notifications".
Step 3: Make sure that the "Alert Style" is set to either "Alerts" or "Banner".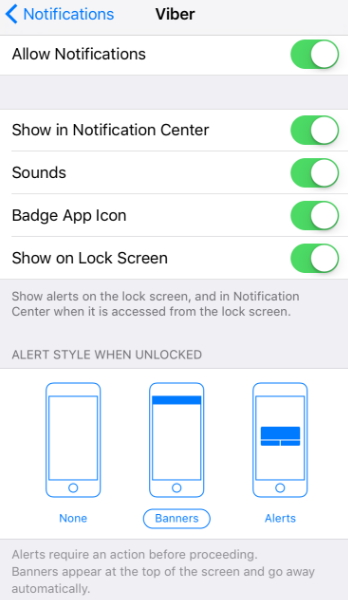 Another thing to check is the silent slider on the side of your iPhone - sometimes we accidentally put our iPhone on silent and forget to turn it off afterwards.
2. iPhone Camera Cannot Connect The Camera on Viber
Next up, we have camera issues. These types of problems are common among all pieces of software which have video calling features and fortunately, it's just a matter of granting permission.
Step 1: Launch the "Settings" app and go to "Settings > Privacy > Camera".
Step 2: Locate Viber from the list of apps and make sure that the app has the permission enabled.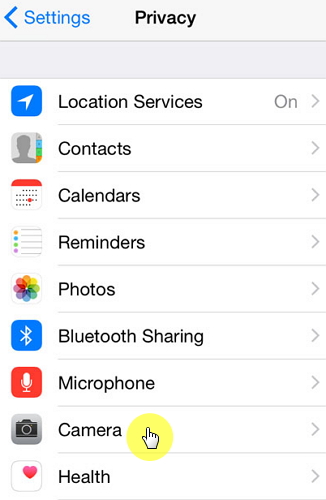 After Viber has permission to use your iPhone's camera, you'll be able to video call your contacts without any Viber problems.
3. Viber Is Always Online
Similar to the likes of Skype, Viber allows you change your online status. If you're getting a lot of notifications when you're not online because your friends and family think that you are, it could simply be that you forgot to change your status.
Step 1: Enter your passcode to unlock your iPhone and open the Viber app.
Step 2: Tap on "More" at the bottom-right of the display and swipe down to "Privacy".
Step 3: If it's enabled, tap on the "Share Online Status" slider to disable it.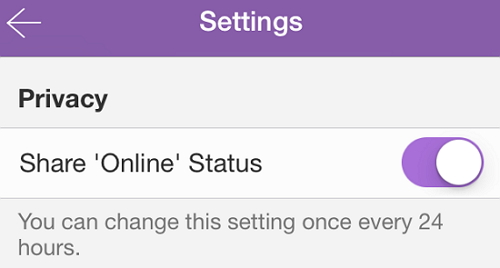 After changing this status, your contacts won't be able to see if you are currently in the app and hopefully, they'll respect you enough not to send as many messages.
4. Can't Find Contacts in Viber
This is one of the more troubling reasons for Viber doesn't work as it prevents you from contacting anyone with the app. Unlike other problems, the app is still functional.
Step 1: Make sure your device is connected to a Wi-Fi network by entering "Settings" app and checking if the device is connected.
Step 2: In Settings, swipe down and tap on "Mail > Contacts". Then select "Import SIM Contacts".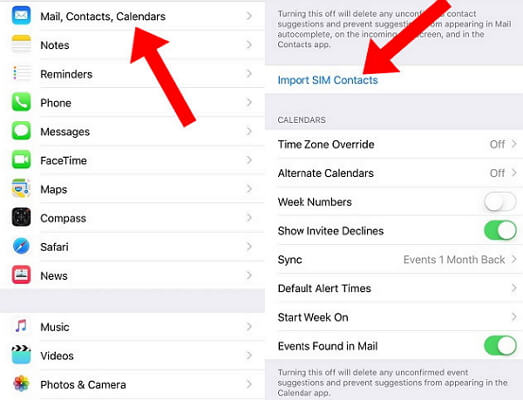 There are a few different things to check here when you are wondering why Viber is not working on my iPhone, but it's essential that you check them to fix your problems and have your contacts added.
5. Update Your Viber to The Latest Version on iPhone
Lastly, if none of the fixes that we've walked you through above has fixed the Viber problems iPhone that you're experiencing, updating it to the most recent version will likely fix them.
Alternatively, you can reinstall it. After you've either updated or reinstalled, some users might find that some of their messages are missing due to unknown error. But don't worry, we're just about to show you how to prevent you from Viber data loss.
Tip: How to Prevent Viber Data Loss on iPhone
By installing iMyFone D-Port onto your computer, you can take a backup of your Viber data before you attempt to fix the app or in other circumstances. By doing this, you can prevent your messages from being lost forever if data loss strikes but before we jump ahead, below are some of the features that iMyFone D-Port includes.
Export virtually many types of iOS data from your iPhone.
Take a backup of your entire iOS device's data or selectively for free.
Export data from iTunes or iCloud backups that you've taken.
It is compatible with the new released iOS 12 and iPhone X, iPhone 8.
As you can see, this is the perfect program for backing up your Viber data. The best part is that you don't have to take an entire iOS backup - iMyFone D-Port lets you selectively export or back up your data! To learn how you can take a Viber backup with this program, follow our guide below.
Step 1: Download, install, and launch iMyFone D-Port on your computer. Connect your iPhone with a lightning cable.
Step 2: Select the "Back Up & Export from Device" feature from the left panel and then on "Export Data" from the main menu.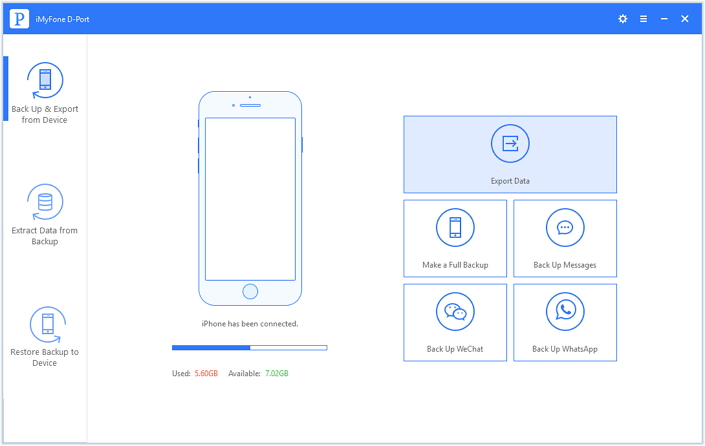 Step 3: Check the box next to "Viber" on the following display, click "Next", and your iPhone will be scanned.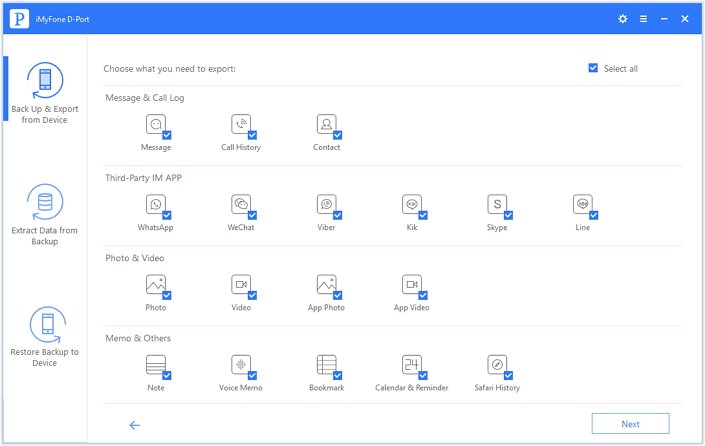 Step 4: Lastly, after the iPhone has been scanned, check the box next to "Viber", click "Export", select a file location, and your Viber data will be backed up on your computer.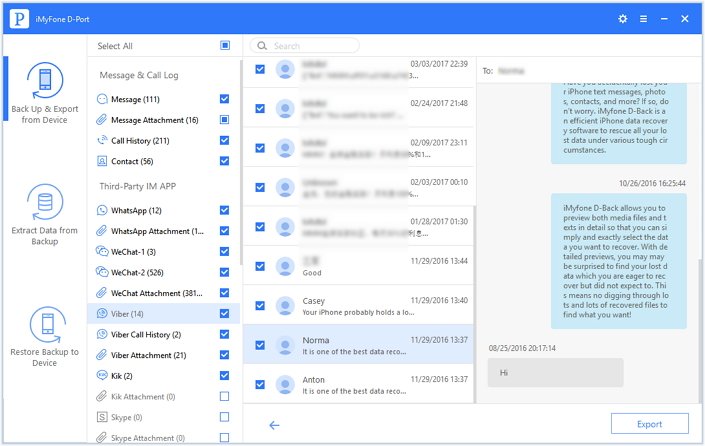 This is a crucial part of fixing any iOS issues. Uninstalling an app not only removes the app's system files but some app data too.
Regardless of why Viber doesn't work on your iPhone, you should always take a backup of your data before you try and fix it. This goes for any app that you've had problems with. Otherwise, there's a risk of data corruption or loss. After taking a backup, go through each of these tips until you've successfully fixed the Viber problems you're troubled by.