Have youheard of iMessages and want to know if it is free or not? Well, not to worry. This article has all you need to know and more.
Without a doubt, iMessages have earned its place as one of the exceptional apps on IOS. From allowing you to send texts to sending pictures across iOS devices running iOS 5 and higher, this incredible app makes your life easier.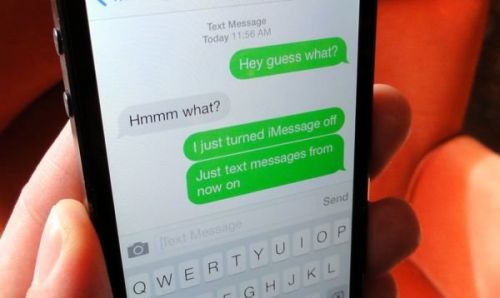 Now, the million-dollar question is, Are IMessages free? Read on, and you'll find out in a bit.
Differences between Messages and iMessages
iMessages and text messages both function within the messaging app of your iPhone, but they are two different technologies with lots of exciting features. For every iPhone user, it's essential for you to know the differences between iMessages and messages.
Text Messages
Text message is an essential functionality of your iOS devices and it is designed to use plans you purchase from your carriers. Amazingly, there are two types of them:
SMS (short service message): SMS are the original text messages we have been sending for years, and they are limited to 160 characters per page. Going above this characters will trigger an extra charge from your carrier.
MMS (Multimedia messaging service): This type of text message allows additional functionalities such as sending images, longer messages and other contents over text.
Once most carriers have charged higher for sending MMS, but today that has been relaxed as they now charge the same rate for both SMS and MMS.
iMessage
Although iMessages and messages function almost alike, a significant difference is that iMessages uses data to send messages. What this means is that you don't have to purchase text messaging plans before you can send messages.
We believe that with this, you must have gotten some insight to your question, are iMessages free?
iMessage provides you with loads of amazing benefits more than regular messages would. Here, check out some of them:
With regular text messages, you're limited to the type of contents you can send. However, with iMessage you can send various content including pictures, images, videos, files and more.
iMessage works over Wi-Fi, helping you to save your data plan for other important things.
iMessage is faster than SMS and MMS.
Are iMessages Free?
You've known the differences between messages and iMessages, so now let's answer this pertinent question, are iMessages free?
While many people think that iMessages are free of charge, for us the concept of free is not always real, and you'll see why soon. We have heard users complain in the past that they were charged for sending messages via iMessages. From our research, we have found that iMessages are only free across iOS 5 devices and higher. This means if you send to a device running less than iOS 5, you'll be charged.
Q 1. How to Tell whether My iMessages are Free or Not?
Now, how do you determine if your iMessages are free or not? Well, don't sweat it as we have all that covered. Knowing whether your iMessages are free or not is simple.
When you compose a message in your iMessage app, and you select the number you want to send that message to. Usually, you'll notice that the send button is either blue or red. If the color is a blue color, it means that the message is free and vice versa.
And to answer your question - "Are iMessages free internationally?". The answer is yes, provided the sending button is blue.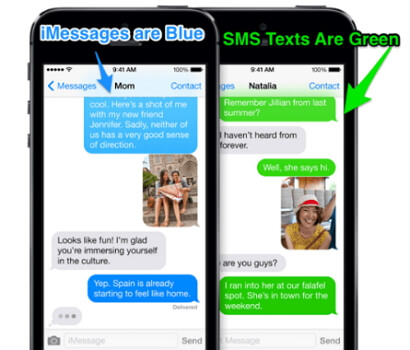 Q 2. How Much Cellular Data Does iMessage Use?
While the prospect of sending free messages over data may sound appealing, have you ever wondered how much data sending iMessages consume?
Well, guess what, the answer is buried somewhere within your iOS settings. The best part is that you can find this information on any iPhone or cellular - equipped iPad running on recent iOS releases. Here is how to find how much data iOS is consuming:
Step 1: Navigate to the settings app and scroll to cellular section located near the top.
Step 2: Scroll down and select system services.
Step 3: Now, select messaging services near the top and you'll be able to see the total iMesage cellular data consumption.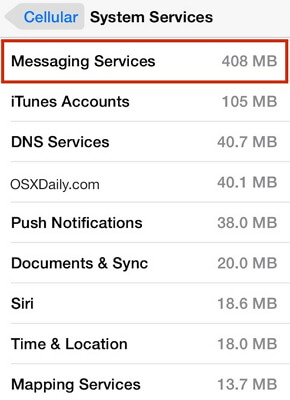 Q 3. Send Messages from iPhone/iPad/iPod touch for Free
Do you know that you can send messages from iPhone/iPad/iPod touch for free? With iOS in the built app, iMessages, you can start sending messages for free. Although there are lots of apps designed for this purpose, iMessages has proven to be quite effective over the years.
To send free messages over iMessages, you need to log in using your Apple ID. The exciting part about using iMessages is that it allows you to use either Apple ID, email or phone number to set it up.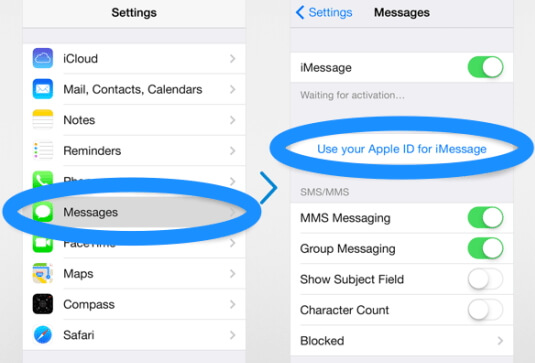 Q 4. Turn off SMS Messaging to Avoid Carrier Fees
It can be pretty annoying to get charged when using iMessages especially when you know you can use the app to send free messages. But guess what, we have a solution to this.
If you're sending text abroad using Wi-Fi, your messages will be sent as iMessage. If you have also purchased data to use to send iMessages, you'll want to make sure your messages are delivered via iMessages to avoid extra charges from your courier.
To avoid carrier charges over SMS, you need turn off "send as SMS" which you can easily do by navigating to settings -> Send as SMS and turn it off.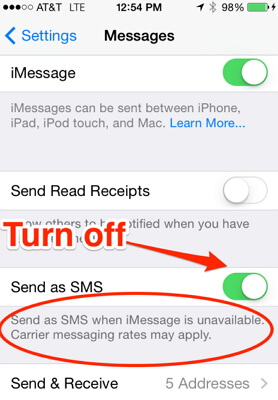 Conclusion
Without a doubt, iMessages have proven to be one of the best messaging tools out there. To get the most of this app, you should go through all of the exciting tips in this article. Do you find this content helpful? Please feel free to leave us a comment and we would be happy to hear from you.