Question
I'm not receiving notifications after updating signal. I'm able to receive the messages but I don't get notified for new messages received. Signal notifications are enabled on the app and on the phone notification settings.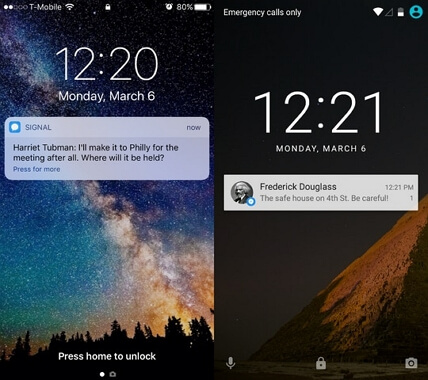 Well, because this is a fairly common issue, we've put together a guide for you to follow to troubleshoot the issues you may be having with your Signal notifications. Try following the steps, tips, and tricks outlined below to get your Signal notifications working properly again.
Tips to Try before Fixing Signal Notifications
There are a few little tricks you can try first to remedy your Signal notifications not coming through properly. It may not always be the app's fault; it could be an issue coming from somewhere else.
Stable and Available Network for Signal
Some provider or public Wi-Fi may restrict Signal's ability to connect to the internet. If your network appears to have a strong and fast signal, you may try to use a VPN or switch to another network.
Enable Signal Notifications Setting
For Android users, please go to Settings > Apps> Signal, make sure that the Show notifications is enabled. You shold also enable message notifications(Settings > Notifications).
For iOS users, please simply navigate to the application's Settings > Signal > Notifications, make sure that the Allow Notifications is enabled. Show on Lock Screen, Show in History, Show as Banners, Sounds, and Badge App Icon which are all on the same page should also be enabled.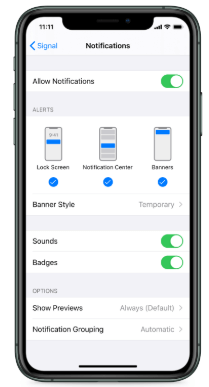 For Windows users, check your notification preferences through preferences in the Signal settings.
For MacOS users, choose menu> System Preferences > click Notifications. Find Signal and click, make sure Allow Notifications from Signal is enabled and all the options are ticked.
Allow Signal to Run in Background
For Android users, there are two common ways to make it:
Way 1: Go to phone Setting > Apps> tap Signal > Battery> make sure 'Background activity' is enabled. Way 2: Open phone Settings > Data usage > make sure Data saver is disabled. If you want to keep Data Saver on, go to Unrestricted data access > Enable Signal.
You may also search Background in the search bar of Setting to complete it.
For iOS users, you need to disble Low Power Mode(Settings > Battery).
Note
Only when you choose to display Name and message (Signal Settings > Notifications), will Notifications appear.
If you have muted the notifications for a contact or group thread, you won't receive the message notifications from it.
There won't be notifications for blocked numbers and groups. Sometimes certain contacts can be blocked by mistake, so make sure to check (Signal Setting > Privacy> Blocked).
An incorrect time or date setting could interfere with the notifications being sent, so make sure these are up to date.
If Signal sends a notification and it is opened on your desktop, the same notification will not send to your phone.
How to Fix Signal App Notifications Not Working on Android
If you're using Signal on an Android device and the notifications are not working, there are a few different ways you can fix this issue.
First, make sure the Signal app is updated with the current version of the software. You should also check to see that Google Play Services and your Android Phone are completely up to date. If any of these are not updated to the most current software version, there could be issues in Signal sending notifications properly.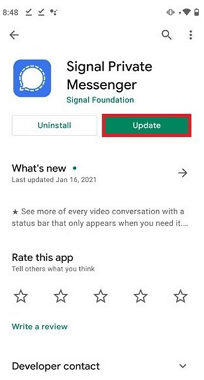 The other tip that can help clear up this issue is to clear the cache or storage of your phone. Sometimes data registries can mess with the notifications, so give this a try if the above tips aren't working. You may also just restart your phone to check if the issue is solved.
How to Fix Signal App Notifications Not Working on iOS Devices
If you're using Signal on an iOS device and the notifications are not working, you should also check to see that if the versions of your Signal app and iOS operating system are the latest.
Next, you should try restarting your iPhone. When an iOS device has been running for too long, the data registry can get backed up and certain notifications may not show up correctly. Restarting the device in these instances usually does the trick.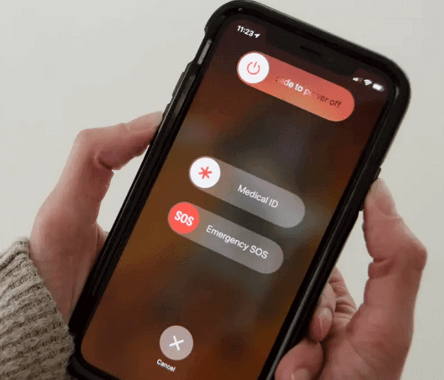 Bonus Tip: Fix System Glitches If Signal Notifications Not Working on iPhone/iPad
If Signal notifications not showing up is due to system glitches on your iPhone or iPad, you may try to use an advanced tool. iMyFone Fixppo iOS System Recovery is a nice choice. This app is great to use for plenty of system glitches, including iPhone apps say no internet connection, iphone stuck on retrieving configuration, and so on.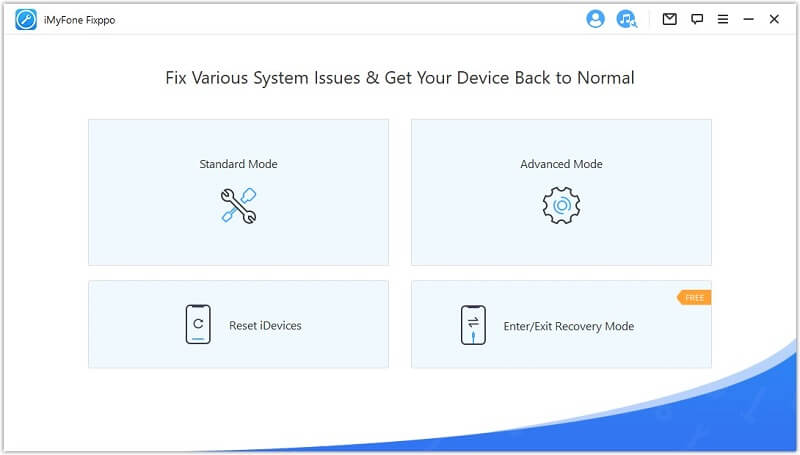 It offers a 100% success rate for repairing iOS system issues causing Signal Notifications Not Working.
An easy-to-use interface is designed to help you repair your iOS devices without data loss.

FAQs about Signal Notifications
Here we sum up two frequently asked questions about Signal Notifications.
Q1: Do People Get Notified When I Join Signal?
Yes, when you first join Signal, your contacts will receive a notification that tells them you have joined.
Q2: How Do I Turn on Notification Sounds for Signal?
To manage sound in Signal, tap your Profile then Preferences and select the checkbox to play audio notifications. You can also change the Signal notification sound from here.
Conclusion
We hope the tips and tricks we've outlined above have helped you fix the issue with your Signal notifications not working. Thanks for reading, and all other tech tips and tricks, remember to check out our other articles!