LINE is an instant messaging platform that has millions of users. It can facilitate your communications since it offers. With LINE, you can text messages, video calls, photos, and even keep video calls. But if you do not have a phone number then how can you create a LINE account?
If you are facing this problem, I invite you to keep reading! In this article, I will share some tips about install the LINE app without a phone number. We will explain all the alternatives you can use from your PC and some tips on use LINE.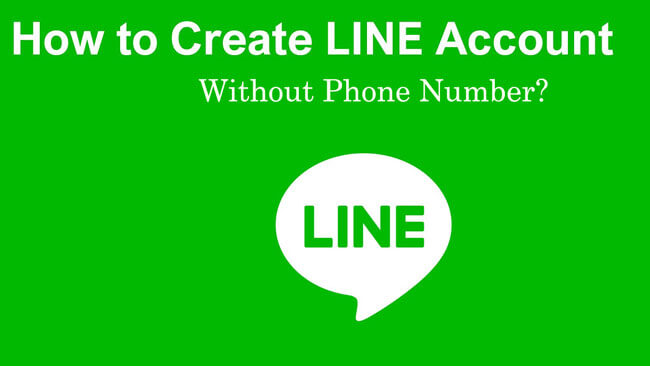 Method 1: Get LINE Account Using Facebook Account
You can register a LINE account via a Facebook account. With this method, you will be able to add all your Facebook friends automatically in the LINE contacts.
You can follow these steps to create a LINE account using Facebook:
Step 1 Download and install the LINE application
Step 2 Then, create a new LINE account. To do so, launch the app and tap on the option "Sign up".

Step 3 On the top of the screen, you will see the text box to insert your phone number. But at the bottom of the screen, you can select the option "Login with Facebook".

Step 4 At this point, it will ask you to fill the "User Name" space to register with your Facebook account.

Step 5 The app will sync all your data and create your LINE account.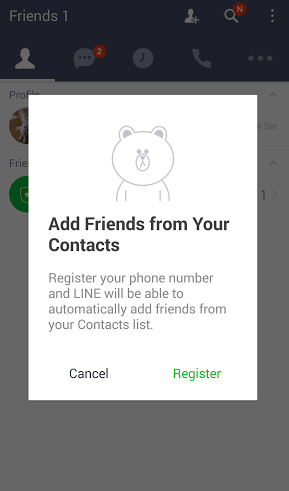 Method 2: Create LINE Account on PC
1

Create LINE Account on PC
First, install the LINE app without a phone number. To install it on your PC, you need to use a smartphone simulator like, for example, BlueStacks.
Then, launch the simulator and proceed to search and install the LINE app. Launch the LINE app and choose your country and number to register the LINE app.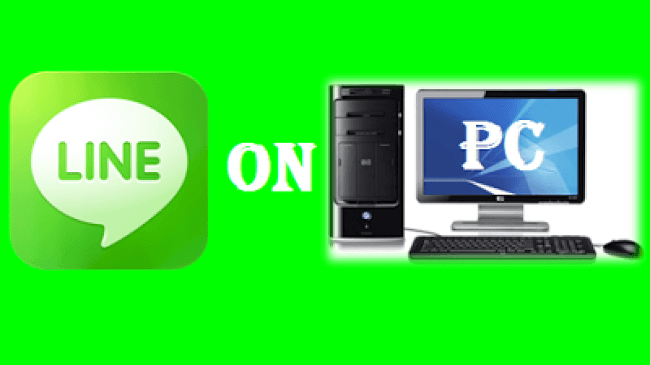 2

Bonus Tip: How to Verify LINE account on PC?
You can register the LINE app without a phone number if you register your account using your email. To do this, choose the option "Access with Email" and then enter your email. The verification code will arrive at your email.
Method 3: Create A LINE Email Account
1

How Do I Register My Email with LINE?
You need to tap on the "More" option at the top of the menu. Then tap on "Settings" and then tap on the "Accounts" > "Email Account Registration". You need to verify the email before completing the registration.
2

Benefits of Logging in LINE with Email Address
You can choose to create a LINE account with your email if you don't have a phone number. You might as well recover all your account information and password using your email. It also allows you to transfer your LINE account to other devices.
Some Question Related to LINE Account
1

How can I see who read LINE?
Once you send a message, the other person will receive a notification. If that person reads the message, it will be marked with "read".
---
2

How do I know if someone blocked me in LINE?
You will notice that you no longer can send messages or call that person. You will always see them off LINE or away. No matter how many messages you send, it will not be marked as read.
---
3

How do I turn on read receipts?
You need to select the "More" button at the top of the screen. Then, tap on the "Settings" section. Select the "Notifications" option and tap to toggle on or disable the messages read setting.
---
4

How do I transfer a LINE?
First, make sure that the account is in sync with your email and Facebook accounts. Then, on the "Settings" section, go to "Account", and then click "Allow account transfer" to turn it. This way you will transfer your LINE account to another device.

In addition, you can transfer LINE by a third party App, we recommended iTransor for LINE to you!
iMyFone iTransor for LINE
Transfer/Backup/Restore/Export LINE on iPhone/Android with One Click.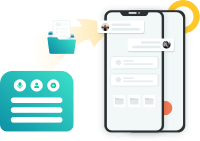 Conclusion
It can be hard not being able to use LINE to chat with your friends and colleges. But there are other alternatives like registering a LINE account using Facebook or your email. We hope this guide helps you solve this issue.