It is a pretty common issue that social apps do not work on our phones accidentally, LINE is one of them. So why do LINE not work on iPhone, and how to fix it? In this post, I will show you the situations you may encounter and corresponding solutions. Let's move on.
Situation 1. LINE Cannot Send Messages/Photos/Videos
If you cannot send photos or videos through LINE, then there are some tried and tested ways:
01

Restart Your iPhone
Turning your iPhone off and on is the most common troubleshooting method for any iPhone problem. It can help refresh all services and makes your device run more smoothly. If the problem still exists, then move to the next part.
02

Reset Network Connection Setting
If you can't chat or send message in LINE in the real time, then you need to check your network connection. The best practice is build a stable internet connection follow the instructions below(4G or 5G is highly recommended for a smooth chat experience).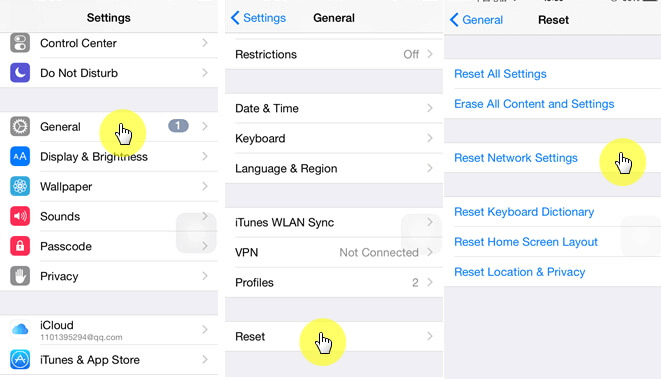 Situation 2. LINE Suddenly Crashes
01

Update Operating System
Update the iOS to the latest version, as application crashes are more likely to occur on the older operating systems. To do it, go Setting > General > Software Update. It will show you the latest iOS version. In addition, you can turn on the automated update option.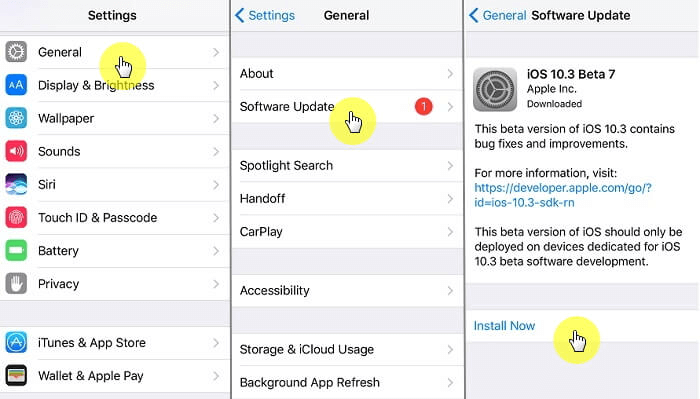 02

Reinstall LINE App
If you can't open LINE after updating the software, you can try to remove it from your device and reinstall it.
03

Clear cache on your iPhone
The application may come across many issues if no storage is available on your iPhone. Therefore, check your iPhone storage and clear the cache. If you have some applications rarely used, delete them.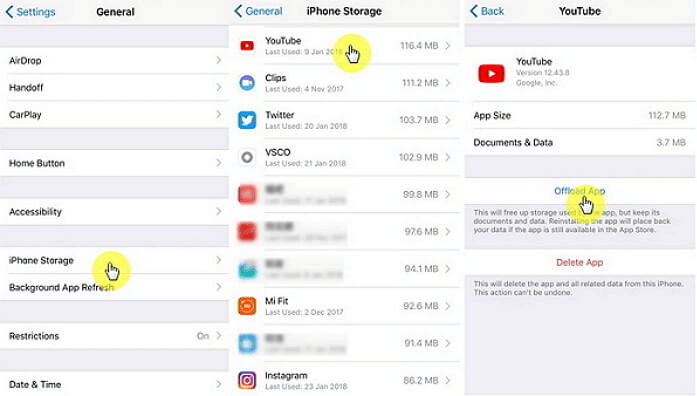 Situation 3. Received an Unknown LINE Login Notification
01

Update Operating System
Sign-in notification is a security feature that notifies you that your account is signed in at a time. Therefore, if you receive an unknown login notification, it may be caused by someone else using your email address and password. You can choose to log out of LINE remotely or reset your password.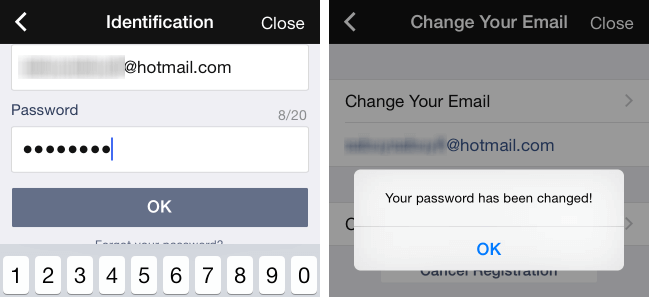 Situation 4. Can't hear LINE Voice Message
01

Update Operating System
In these two situation, you may not hear the LINE voice message. One is you're in the bad signal area, and the other is the person you chat with may sound cluttered, even the video calls may fail. Try the methods below to fix these issues.
Turn the speaker off, then on, and try adjusting the volume.
Turn on "Receive Voice Calls" in LINE.
Give LINE access to your microphone.
Note
Video calling is only possible on iOS 6.0 or higher, Android 2.3 or higher, or Windows Phone 8.0 or higher.
Bonus Tip: How to Backup LINE Calls Before Fixing Issues
If you worried about your LINE data may loss before fixing, then you can try iTransor for LINE to fix it. You can completely rely on to keep your LINE data safe. If you need to export documents, it can support four formats PDF, HTML, CSV, XLS.
iMyFone iTransor for LINE
Transfer/Backup/Restore/Export WhatsApp on iPhone/Android with One Click.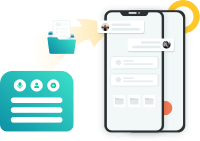 FAQs About LINE Problems
1

Why cannot make voice/video calls?
If you cannot make video or voice calls on LINE, there might be several reasons, like unstable internet connection, permission issues, service problems, etc. Restart your device or turn off/on the internet. You should also look for any possible updates.
2

Why cannot view the saved videos on Keep?
Keep has a storage capacity of 1 GB. Once the capacity is full, you won't be able to save items in Keep. But if you have saved videos in Keep and cannot view them, it means the video has reached its time limit, which is 30 days for videos larger than 50MB.
Conclusion
Using LINE may sound tricky, but you are good to go if you know about the problems and their solutions. Moreover, iTransor for LINE will ensure the safety of your data to avoid any inconvenience when you are resolving communication problems. With the help of the steps mentioned above and ways, you can get rid of the frustration you experience while using LINE. Try it now!