Figuring out share and save PDF on LINE is very important, as this communication tool is very reliable, efficient and great even for work purposes. Sure, some limitations appear, but with the right set of features and ideas, nothing can stand in your way. You can finally find out how to save PDF on LINE, and it all comes down to having the right tools.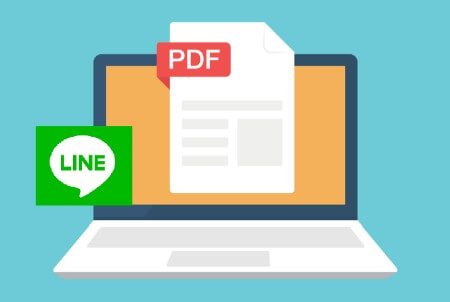 How to Share PDF Through LINE on PC and Phones Directly?
One of the great things about knowing how to share PDF on LINE is the fact that you have multiple different options. Each one of them has its fair share of benefits, and it's up to you to choose what works and what's the most comfortable approach.
1. Between smartphones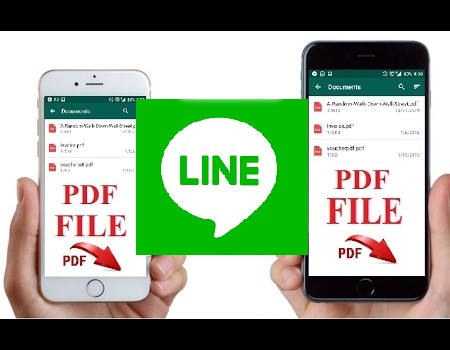 The process is very simple:
Open the screen of that person you want to share your file with.
Then you have to press the Plus button found at the bottom left of the screen. Select File and then find the location of your PDF.

Now you just want to press Send and that's it. The file will automatically be sent on LINE without a problem. It's a quick, efficient and simple process everyone will enjoy.
2. From PC to smartphone
Open the LINE app for desktop and drag the desired document to its main window. This works with any document file type, including PDF.
The recipient will see the document, and they can click on the file.
There will be a preview of the file and then you can open the PDF viewer. You can open in Dropbox or even save to Dropbox if you want, according to your own requirements and needs.
How to Save PDF Files on LINE?
1. To LINE Keep
LINE Keep works in a very simple way. All you have to do is to tap and hold on the file that you want to keep. Then you just have to tap SAVE and that's it. Your content will now be available into the LINE Keep system. It's simple, efficient and it works flawlessly, without having to worry about any issues. It's a great and powerful tool that works exactly as expected.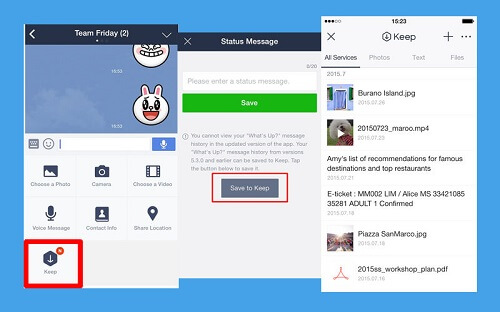 2. To Your Device
For iOS Users
The first thing you need to do is to tap the PDF file so you can open it.
Open the Share menu found on the upper right and then choose to save your file.
It's possible to save to file, in the Memo application or in the cloud service. Wait until the item is saved, you will automatically be notified about the process ending successfully.
For Android Users
After you receive the PDF file on LINE talk, you will see a menu appearing at the bottom. What you want to do is to select the launch viewer.
You will be able to save your file from that viewer, something that helps eliminate concerns and provide you with a great, enjoyable and distinctive experience.
3. To PC
If you are sending a PDF file to the PC version of the LINE client, the process is simple. You just have to open the PC app and then open the file to see if it all works.
Right click on the file and choose to Save as PDF. You will be asked where you want to save your file and that's it. The process is very quick and convenient, thus allowing you to save your desired PDF file fast and with amazing results.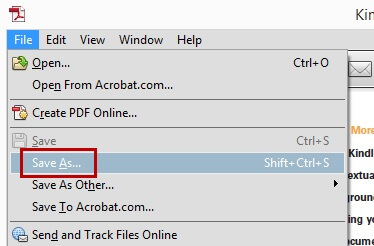 4. Use iTransor for LINE-Save a Large Number of PDF Files at Once
iTransor for LINE is a powerful LINE data management tool that makes it easy to back up files, save them locally and restore previous backups. It can help you export the LINE chat history to a variety of formats, and transferring messages becomes a breeze. It's by far the most comprehensive and detailed LINE management solution and you will find it very reliable and dependable.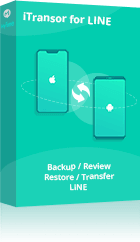 You can following the steps to save multiple PDF files at once:
Step 1.You will need to download iTransor for LINE first and install it on your PC.
Step 2.Connect the device to your computer.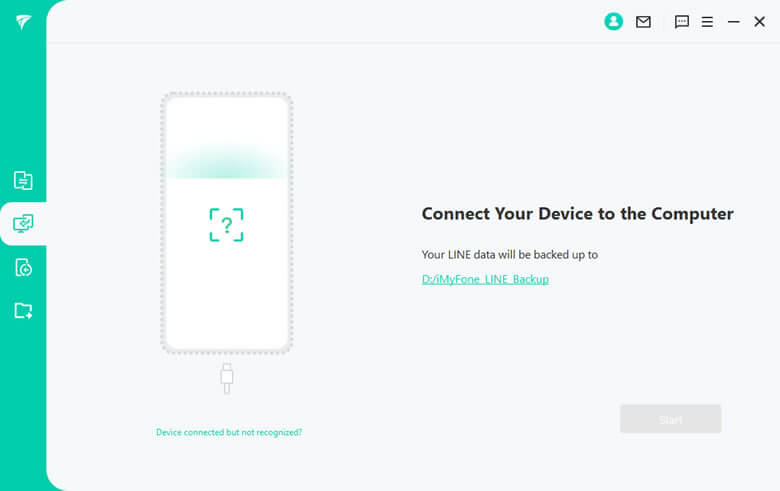 Step 3.Choose 'Backup LINE from Android and iOS Devices' at the left side of the window. And you should click on 'Start' button.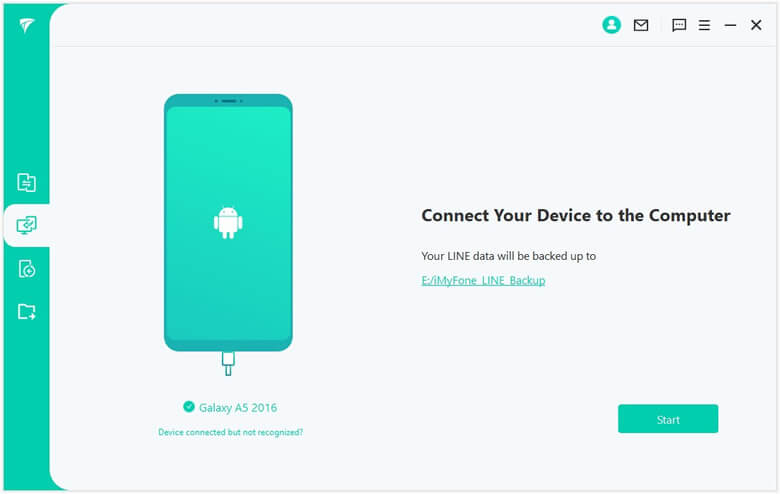 Step 4.After the backup is complete, you can choose 'Read the backup data' to view the PDF files.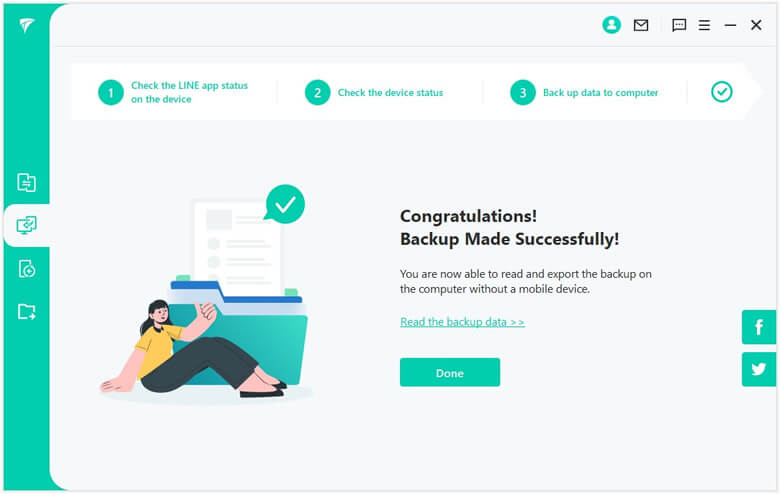 Open the files and you can see the backup of PDF, photos or chat history.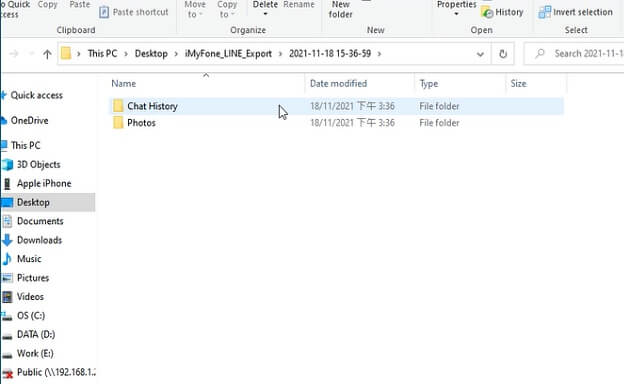 How to Export iPhone Photos to PDF Files and Send on LINE?
Open your Photos app, pick the photo order and then you must share using the button at the bottom.
Slide, press Print and then press it.

You will see a preview printing screen. Zoom in so you can see the full PDF page, then press Share in the upper right part of the screen.
Now it's possible to print to transfer photos to PDF files, and you can then share files via your LINE app.
FAQs: More Tips to Manage Files on LINE
1

Why I cannot download files on LINE in my phone?
There are many different reasons why you can't download files. Either you have the download option restricted, the file is protected and it can't be downloaded, or there is an error within the app and you will need to restart as quickly as possible.
2

Why my files be cleaned up on LINE?
It might be due to the download being failed, not having a good internet connection, or maybe the LINE file is out of date. Sometimes this can also happen due to LINE crashing because of a bug or error. Restarting your LINE app might solve the issue.
3

Can I send a video of 5 minutes on LINE?
Finding out how to share PDF on LINE is one thing, but when it comes to videos, you do have some limitations. 300 MB or 3 minutes is the limit. You can use Dropbox to upload your video there and then share that link so your recipient can view the file without a problem.
Conclusion
Once you do these methods we mentioned above, you will have no problem sharing and keeping any type of PDF file quickly, and with great results. By the way, to back up LINE data is very important that can ensure that your device won't storage full or restore deleted messages. And iTransor for LINE can help you one click to solve such questions. Try it now!