The "Unsend Message" function of LINE is quite helpful in deleting missent messages that you do not want the other party to read. However, there are some messages that you cannot recall.
Keep reading the article if you want to learn the methods of read unsent LINE deleted messages and learn about this "Recall Message" feature more.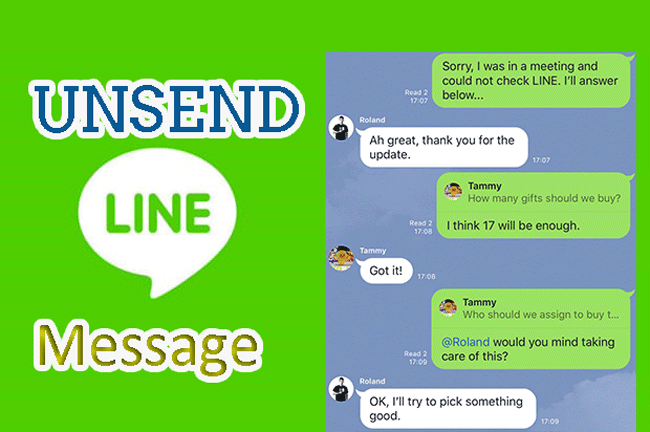 Part 1: What is the message recall function of LINE?
LINE introduced "Unsend Message" features a few years ago to assist people in deleting their missent messages. By this function, you can recall/retrieve a message, whether unread or read, within 24 hours. Those kinds of messages you can recall are text messages, audio messages, video messages, etc.
Recall this message from both one-to-one chat and group chat.
Once the message disappears, a notification "You have unsent a message" will appear in the chat.
You cannot recover a message once it deletes.
Part 2: How to Retrieve Unsent LINE Messages
You can unsend a message from devices like Android, iOS, and computers. The method of message retrieval is almost the same in all devices, except for a few differences.
Here is how you can unsend a LINE message from your phone or computer.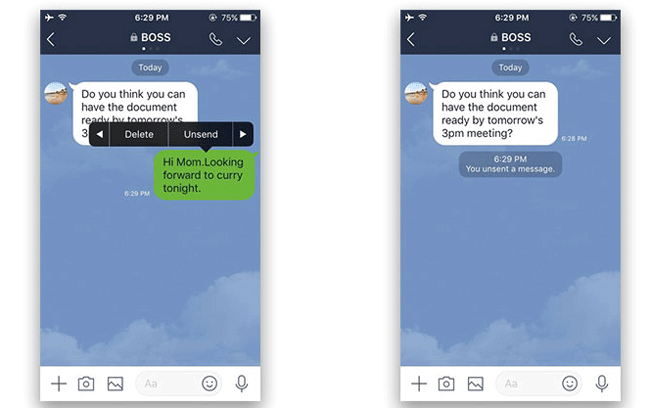 Mobile LINE message recall
Open the LINE and open the chat you want to delete.
Press the text or message that you want to delete for a few seconds. Some options will appear on your phone's screen.
Choose the "Unsend" option from the menu.
A pop-up window will appear on your phone's screen. Select the "Unsend" button.
Computer LINE message recall
Open chat and right-click on the message that you want to delete.
Choose "Unsend" from the menu that has appeared on the screen.
Click on the "Unsend" button located in the pop-up window.
Part 3: LINE Recovery Message Cracking Method
If you want to view the deleted message out of curiosity or for some other reason, here are different cracking methods that you can use.
01

Download the Old Version of LINE Ignores the Message Recall Function (for Mobile & PC)
One of the easiest methods of viewing the deleted message is downloading the older versions of the LINE app that do not support the "Unsend" feature.
For iOS, versions older than 7.17.0 can be used for this task.
For Android users, you can download any version of the LINE app older than 7.16.0.
Similarly, PC users can download LINE app versions older than 5.4.0 to read the deleted message.
---
02

View LINE Recall Messages on Your Computer (Android & iPhone)
Android and iOS users can read the unsent messages on their computers using smart LINE backup export tools such as iTransor for LINE. It is a LINE data management tool that uses for multiple purposes. One of these purposes is the retrieval of blocked, deleted, and hidden messages.
Here is the step-by-step guide that you need to follow to view an unsent message.
Step 1.Download the iTransor for LINE and install it on your PC. Open it and click on the second option located on the left side.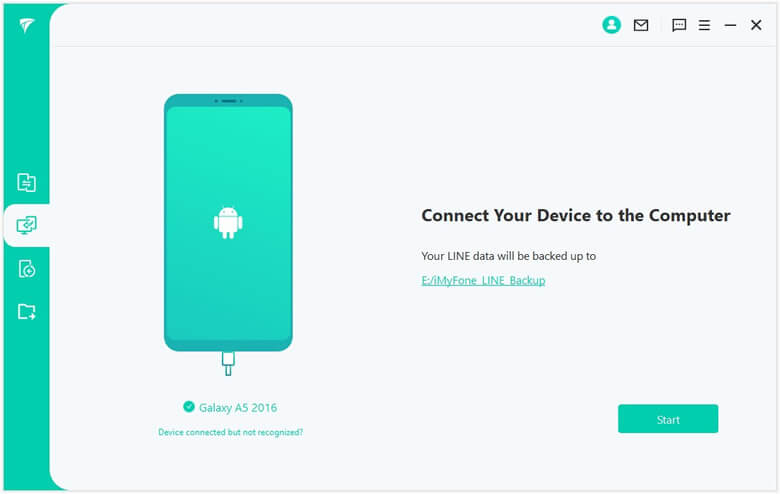 Step 2.Connect your mobile to your PC. Click on the "Start" button and get the backup of LINE chat history.
Step 3.Once the backup is complete, click the last button on the left.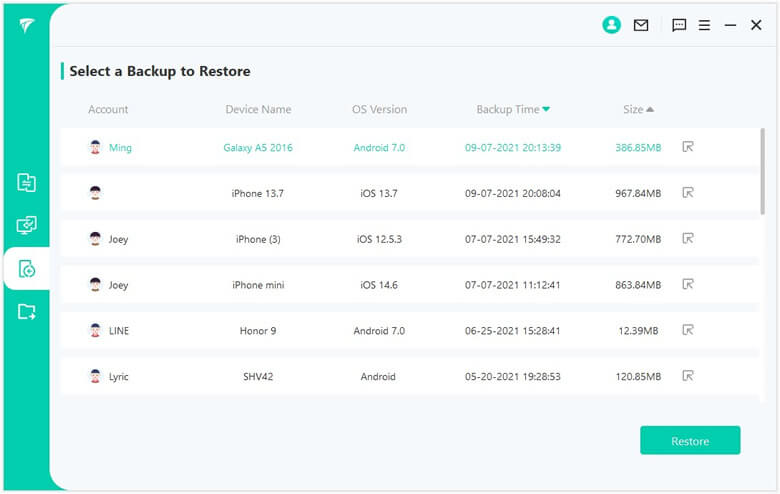 Step 4.Different backup files will appear on the screen. Choose the file that contains the message your need. and click on the "Read/Export" button.
Step 5.Messages present in that file will appear on your PC screen. The deleted message will also be one of them.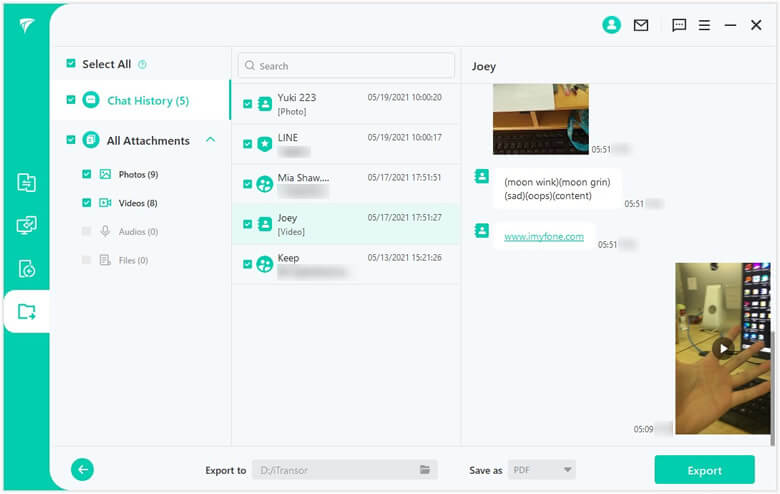 Step 6.If you want to download the chat history to your computer, click on the "Export" button.
---
03

Android LINE Message Recovery Crack
You can hack the Android system to recover LINE messages. Here is how you can do that:
Use the LINE app version older than Line Lite 2.15.0. This way, the message will not disappear from your screen, and you will be able to read it on time.
"Read but not back assistant" apps can also be effective in this regard. You will have to give notification access to this app. After this, it will sync all the messages you receive on LINE.
Install XPOSED and ROOT modules on your phone. Then enable the anti-recall function in settings. The deleted messages will stay visible to you.
---
04

LINE Retrieve Message Cracking iOS-Use LINE Tools
You can also use LINE tools to perform this task for you. Download and install the tool to your phone and then change its settings according to your needs. This way, you will be able to read deleted or unsent messages.
Part 4: Frequently Asked Questions about LINE Recall Messages
1

Can I recover the LINE call message?
No, you cannot recover the LINE call message directly. If you want to resend the message, type the message again and send it to the other person. However, keep in mind that the notification "you have deleted a message" will still be in the chat.
2

Can I delete the LINE message after the receiver has read it?
You can delete the LINE message within 24 hours of being sent. It does not matter whether the receiver has read the message or not. You will still be able to delete the message if you send it within 24 hours.
3

Can I unsend only the LINE text message?
You can unsend a variety of messages such as an image, video, sticker, text, location information, etc.