It's possible that your LINE account has been attacked if your friend tells you that he received an odd message that wasn't sent by you, or that you suddenly can't get into your LINE account. Additionally, this article will present you with different remedies if your LINE account has been stolen, as well as for instructions on how to preserve your LINE account at the end of the post.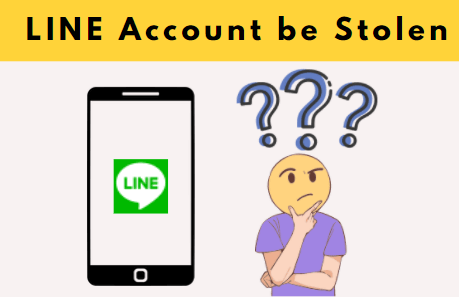 How to Check If Your LINE Account Has Been Stolen?
There are many ways can check whether your LINE be stolen or not. Look at the following tips.
Check for unusual things
You should pay attention these strange things what may be the signal of account stolen:
LINE account currently logged in somewhere else.
Your friends send more concise messages and have been read but you didn't open it.
Receive a lot of strange messages and links from people you don't know.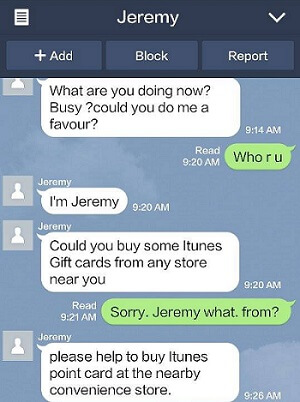 Check for warning
Regardless of how often you use LINE, it's always a good idea to keep an eye on your account. The following message may appear when you attempt to log in:
"This account is inaccessible to you. All data saved on this terminal will be wiped because this account has been logged on from a different location."
Other possible reasons
You may have accidentally logged into LINE from another device, failed to log out properly, or just lost track of where you were when using LINE. These are the obvious signs of account be attacked.
How to Do If the LINE Account Been Taken over by Someone Else?
Hackers can stolen email addresses to register new LINE accounts with the same email address on other mobile phones. They may use your phone number, date of birth, or government-issued identification number to guess email password.
Following the advice of LINE Safety Center, we have the these options:
1

Turn off Allow login from other devices
If you are certain that your phone account has been stolen, it is suggested that you turn off the "Enable login from other devices" function, so that no other devices can access your LINE account.
Go to Settings in the upper right-hand corner, select "Account" > turn off "Allow login".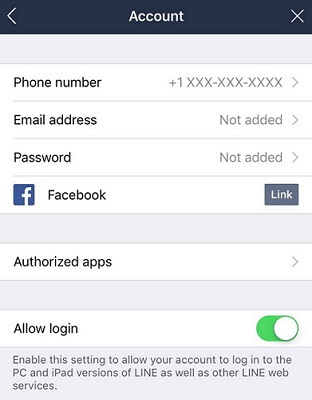 2

Change your LINE password right soon
Change your LINE password quickly, and then follow the steps out to reset your password:
Choose "More" > "Settings".

Click "Accounts" > "Password" on the menu.

Enter your new password into the "New password" field. The new password has to be 6 characters to 20 characters.
By the way, pay attention to the LINE official messages and change your password if you find something wrong with your account. And the password should be complicated to prevent others from guessing easily.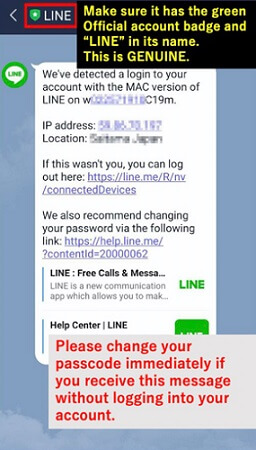 3

Fill out the LINE "Question Response Form"
If you've lost your password and can't log in to LINE, please don't terminate your account just yet. A "Question Response Form" is available on LINE. Using this strategy, you can keep your original LINE account. This form must be completed in its whole by selecting the proper service category, problem category, and description section, and then enter the required information.
Tips for Prevent Your LINE Account from Being Stolen
Did you know that LINE's security system has some loopholes? About 50 million accounts have been attacked. To prevent your account from being stolen, please follow the following tips:
Method 1

Use a password anyone else doesn't know
Set a secure password. Hackers can easily get your account if you set an easy to guess password that contains only letters or numbers, e.g., "123456" or your birthday. Please use at least eight characters for your passwords with both uppercase and lowercase letters, symbols, and numbers.
Method 2

Keeps an eye on account be attacked
You should avoid giving out your verification code or falling victim to phishing scams, as your LINE account stores all of the conversations you've had with those closest to you. Do not hesitate to get in touch with LINE Safety Center if you observe something out of the ordinary (e.g., your account is unexpectedly unavailable, even though it was accessible just a few hours ago).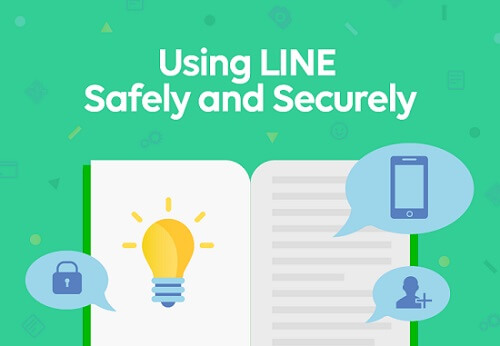 Method 3

Avoid phishing scams
To trick you of logging into your account, impersonators use emails and websites that mimic LINE's appearance and feel. They'll say things like "strange activity was discovered in your account" and "many accounts are being stolen." If you receive an email with such content, do not click on any links.
Method 4

Don't give out your verification code to anyone else
Verification code is a way to login LINE account. No one else needs your phone number's verification code expect someone wants tosneak into your account. Do not give out your verification code even if your friend ask you for it in a message.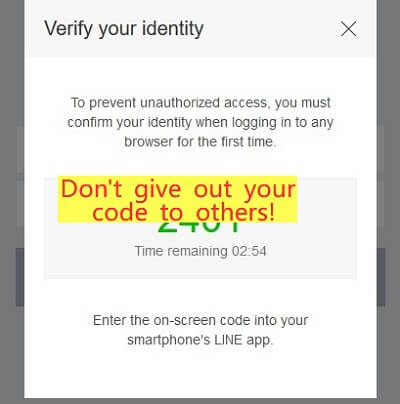 How to Retrieve the Data Immediately When the LINE Account is Stolen?
There are still many people who neglect to back up their LINE chat history even if LINE's automatic backup feature has been implemented. If your phone gets lost or stolen, all of your data will be gone with it unless you have a backup. It is important to have the means to restore data.
Fortunately, there is software that can help you with your backup efforts. iTransor for LINE will back up all of the important data on your device and it doesn't get lost. In addition, this program lets you restore everything from one place in case something bad events!
Main Features about iTransor for LINE
Free for unlimited LINE data backups.
Choosing backups what you want to restore selectively.
Transfer and restore LINE data between different OS systems.
Export LINE chat history with many formats.
To back up with iTransor for LINE, here's what you can do:
Step 1.You need to download iTransor for LINE first and install it on your PC.
Step 2.Connect your Android/iPhone device to the computer.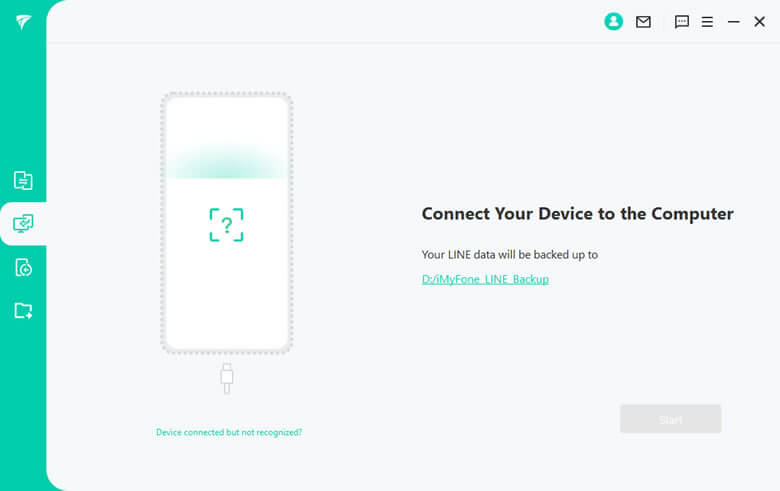 Step 3.Select 'Back up LINE from Android and iOS Devices'. To get things began, simply click the 'Start' button.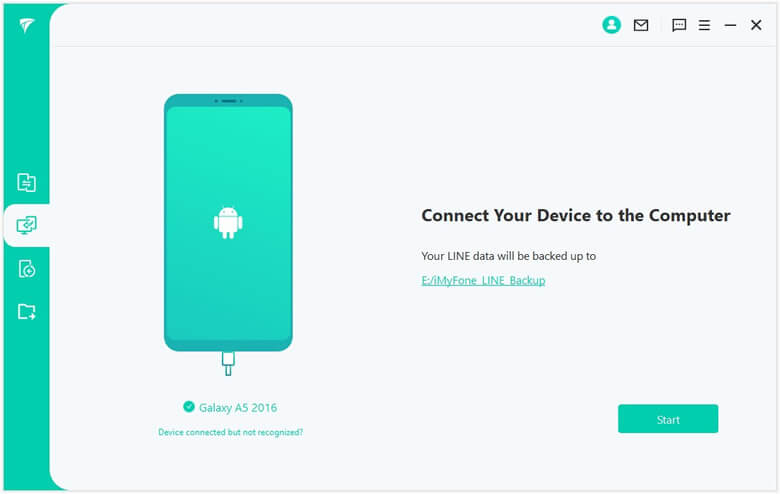 Step 4.The backup process will proceed. The only thing you have to do is sit back and wait until the window shows 'Backup Made Successfully'.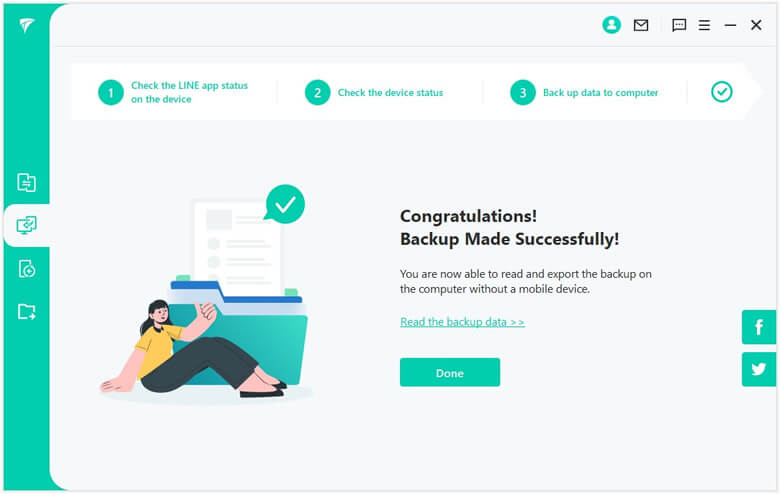 FAQs: More About LINE Account Problems
1

How to get rid of my previous LINE account?
You can do this by going to the Home tab, selecting Settings, and then choose Account.
At the end of the screen, tap Delete account > Next.
To delete your account, you must read and agree to the warnings.
2

How do I get my LINE account back?
You can regain access to your LINE account on the same device if you have registered an email address or a phone number. Without these two to sign up, your account will be deleted if the OS system is reset, or if you change to a new device.
3

Is it possible to have the same LINE account on two devices?
Yes, you can use LINE Lite or the Windows, iPad, or Mac version of LINE to access your LINE account on other devices.
Conclusion
There are various reasons why the LINE account got stolen. You have just learned how to protect your account and the importance of backing up your LINE data. And iTransor for LINE is quite easy and effective to backup and restore LINE chat history. Download the software now, save everything on your device and stay safe!