LINE is a popular messaging application that is an effective alternative to WhatsApp in some regions. Although the developers regularly update the app to improve user experience, the app does run into issues from time to time. One issue that keeps haunting the users is the failure to back up their chats. Users are all too familiar with LINE backup error 10032 1, indicating that can not backup LINE chat history. The backup error occurs so frequently that LINE forums are full of people venting their anger.
And this article offers you 8 ways to fix the LINE backup failure issue and provide an effective yet stable way to backup LINE data.
Best LINE Backup Tool to Fix Cannot Backup LINE Chat History
If you got a problem for LINE unable to process your request or cannot backup LINE chat history, there is always an alternative. In this case, we are referring to the iMyFone iTransor for LINE which helps to backup your LINE data efficiently and securely. It works for both Android and iOS users. One of the standout features is that you can export your chat history in various formats like PDF and XML. More importantly, iTransor for LINE is an exception as it allows you to transfer data from Android to iOS and iOS to Android.
iMyFone iTransor for LINE
1-Click to Backup, Restore, Transfer and Export LINE Data on iPhone/Android Easily.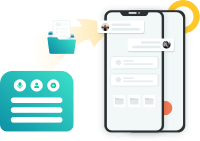 Back Up LINE Data
Step 1.First, make sure that the iTransor for LINE has installed and your phone is well connected to the computer. Choose 'Backup LINE data from Android and iOS devices' option.
Notes
Please allow the '
USB debugging
' on Android or hit '
Trust this computer
' on iPhone and allow the permissions that iTransor requests.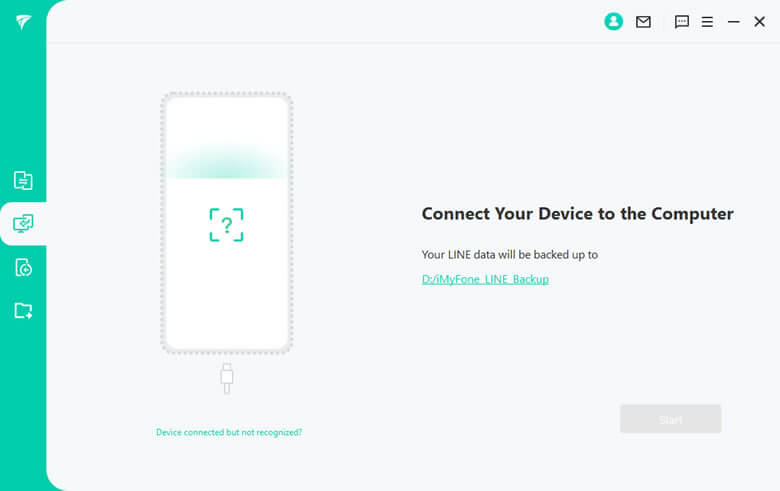 Step 2.Click on 'Back Up' to start the process. For iOS users, you just need to wait till the process complete. But for Android users, please go to the following steps to make some operations.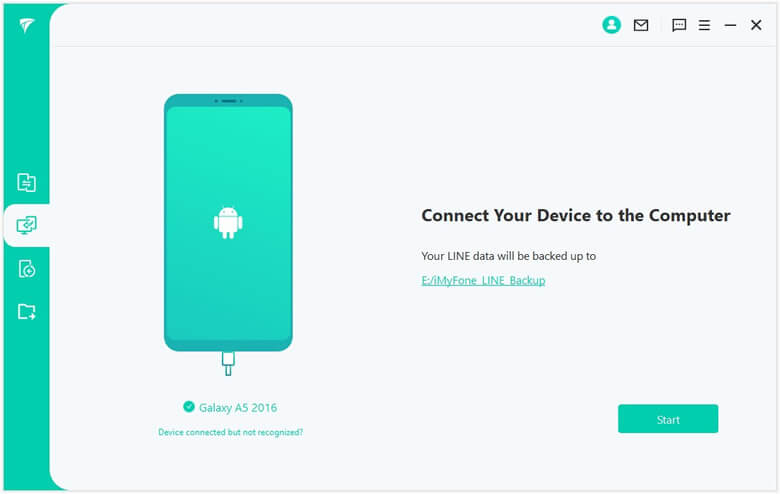 *Backing Up LINE from Android
Step 1.Go to 'Settings' > 'Talk' > 'Back up and restore chat history' on your LINE app to backup your LINE data to Google Drive.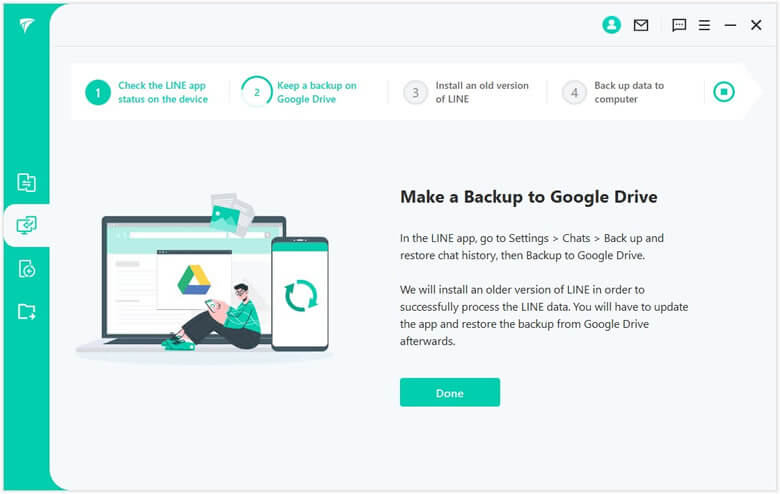 Step 2.An older LINE version will install on your Android and need to restart to take this come into effect. Note: Don't worry, this process will not affect your current data.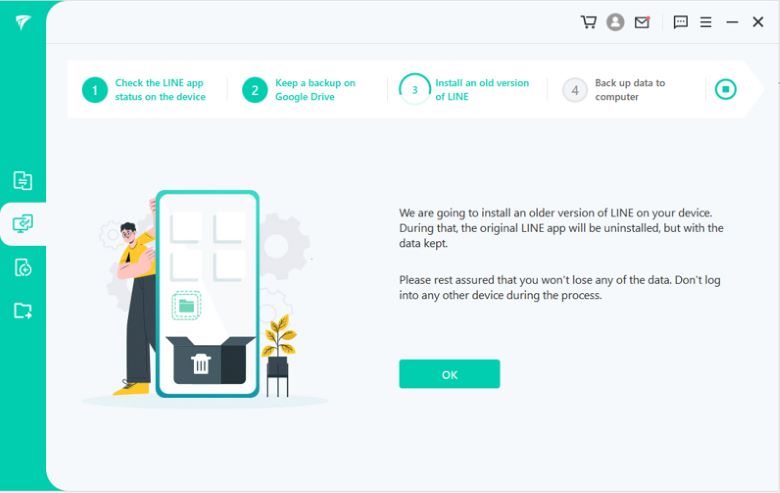 Step 3.Tap 'Back up data' and wait till complete. All done!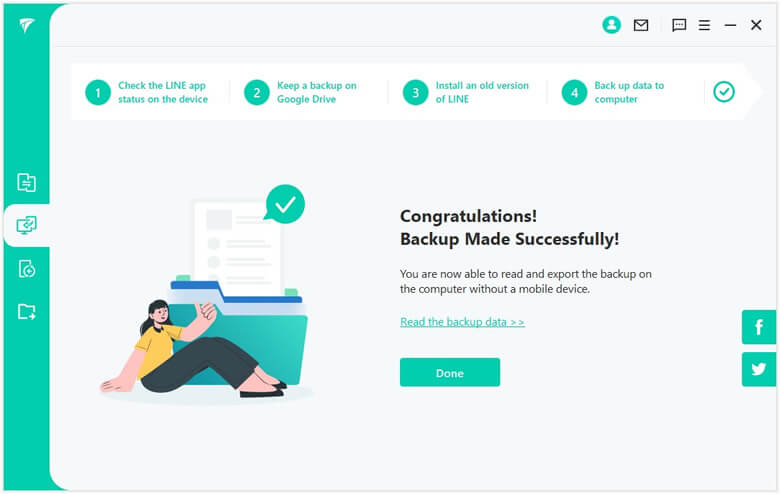 Why You Cannot Backup LINE Chat History or LINE Backup Fails?
Sometimes, the error is not coming out from the developer's part but on the user side. LINE backup failure can have many reasons, such as the LINE version is too old, there is not enough space on the phone or poor internet connectivity, etc. In some cases, the error might be due to bugs in the app or a server issue.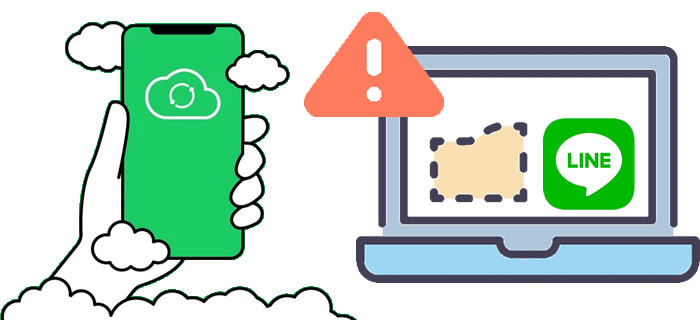 Anyway, the following parts will help you out in fixing the problem when encountering the LINE backup failure process. After going through this article, we assure you that you will handle this.
8 Common Ways to Fix Unable to Backup LINE Chat History
We suggest you follow these solutions in order since we will start from the simplest one. In most cases, the first two solutions fix the issue. So, let's get started.
Method 1

Check your Network Connection
Ensure that the internet connection is stable and fast. Most of the time, the backup fails because the internet is too slow or unstable. We recommend you turn off the Wi-Fi on all devices except your phone. Also, turn off your mobile data. When people are using mobile data and Wi-Fi, it creates an unstable connection. Once done, try to back up again. Generally speaking, this is the most effective solution to LINE unable to backup your chat history or unable to process your request.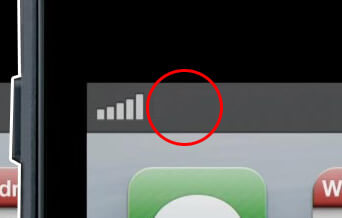 Method 2

Up-to-date LINE Version
The second solution is as easy as the first. Ensure that the LINE app is updated to the latest version. In some cases, the older version might have a few bugs which prevent a backup. Therefore, we recommend you always update your LINE app to the newest version. Also, keep in mind that the LINE automatic backup function only works in Version 10.3.0 or higher. You can check the LINE version in Settings > About LINE.
Method 3

Enough Space on Cloud Storage
At times, the backup fails due to a lack of storage space on your Google Drive or iCloud. So, try deleting unnecessary things to make sure you have the required space for backing up the data easily. It is wise to develop a habit of clearing up chats & media frequently.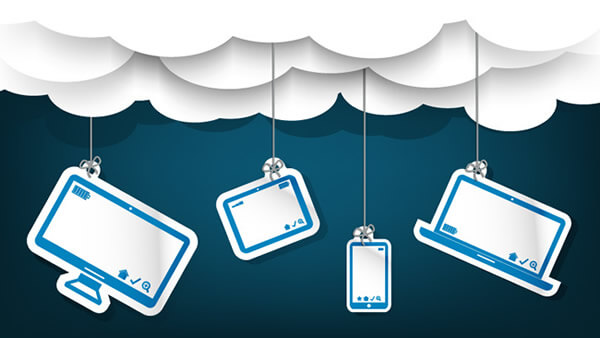 Method 4

Latest Phone OS Version
Another effective solution is by ensuring that your mobile phone operating software is the latest version. At times, LINE might not work correctly because of older phone software. So, make sure that your phone is updated along with the LINE app. Also, there must be enough storage space.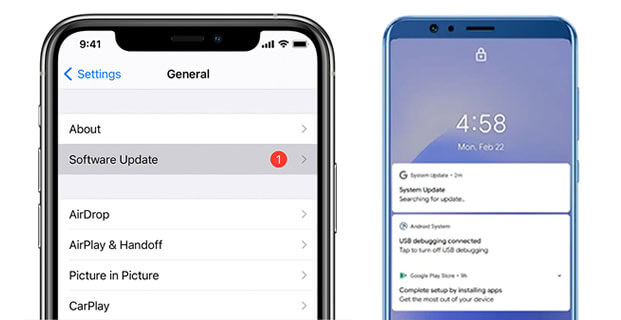 Method 5

Relaunch LINE App
If the above solutions do not work, close the LINE app, and reopen it for a try. Make sure you have ended the LINE process and relaunch it, this may gonna work.
Method 6

Restart Phone
Another way you can have a try is - restart your phone. Restarting the phone is an effective solution to most smartphone problems nowadays. For instance, if your Wi-Fi is not working or your smartphone is freezing, restart it. So, we recommend restarting the phone to fix LINE backup failed problem. Once the problem turns back on, wait for a few minutes before backing up the LINE data.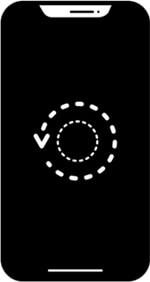 Below two methods are only for iOS users:
Method 7

Use iTunes to Backup LINE
If you are using an iPhone, then you can back up your data with the help of iTunes. All you need to do is connect your phone with a computer with the latest version of iTunes installed. Then back up your iPhone.
Method 8

Backup by Manual
Or you can try to make a backup by manual. All you need to do is launch the 'File' app, open the LINE app folder and manually back it up to the iCloud as you would do with any other folder or file.
You May Want to Know: How to Fix Can't Restore LINE Backup

Conclusion
Trying with all these methods above, I bet you have finally solve your problem. The common ways do works to backup LINE chats, there is still another way - iTransor for LINE to perfectly make a full backup or certain data from your device to computer. Hope you can find the way to make this through.