Suppose that you bought a new phone and are trying to recover your LINE chat history. Everything is going as it should until you see a notification that says LINE recovery chat failure. At this point, you should not panic because your backup is still safe, and you can recover it again. But what causes this error? There are several explanations.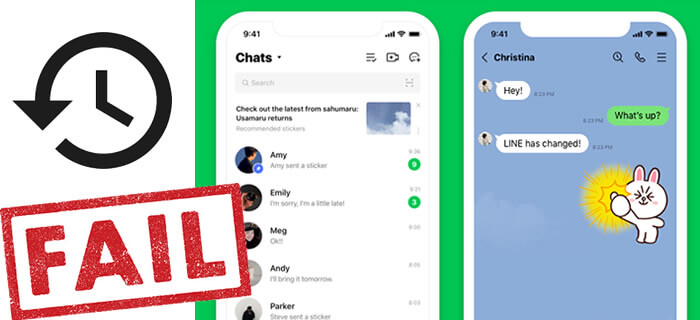 Why Can't I Restore LINE Backup?
One reason is that your internet connection is unstable. As the restore requires a stable internet connection, connectivity problems can prevent a successful restore. Secondly, your phone might not have enough storage space. Another possible explanation is that you are running an older version of Android or iOS. Please keep in mind that LINE backup needs Android 10.3.0 (inclusive) or iOS 13 for iPhones.
Anyways, whatever the reason, the problem is fixable. All you need to do is follow our instructions. So, let us start.
5 Solutions to Solve the Problem of Can't Restore LINE Backup
Please pay attention to our guidelines below to fix the problem of cannot restore line backup.
Method 1

Connect to A Stable Wi-Fi or Mobile Network
One of the reasons for failure to restore a backup is a non-working or unstable internet connection. Hence, the most obvious thing to do is ensure that your internet is working correctly.
Please check whether you have enabled both cellular data and Wi-Fi, if so, disconnect one of them. Since your phone will automatically switch the networks when the network is unstable and that might cause the restore process failure.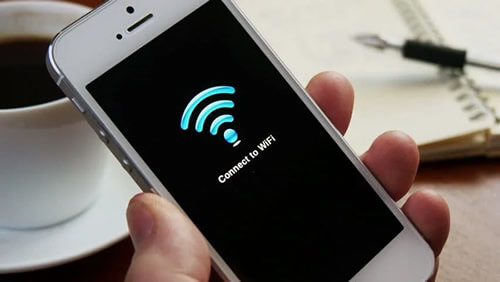 If this still couldn't help, turn on the "Flight Mode" and wait for a while, then reconnect one of the networks, your problem should be solved.
Tips
If your backup size is too big, you'd better giving up using the cellular data. It will use up a significant portion of the data, and its unstable feature might cause the restoration unsuccessful. Wi-Fi connection is a wiser choice for conveying a huge amount of data.
Method 2

Update LINE to the Latest Version
The older LINE version might have an issue that is preventing the data restoration. The developers would have addressed the issue in the latest version, meaning that the latest update might be the answer to your restore problem. Unfortunately, people have the habit of using an app without updating it to the latest version.
Tips
Usually, app updates contain new features along with security updates. Therefore, if you refuse to update your applications, you might be in danger or miss the chance for solving problems during app usage. So, always update your apps to the latest version.
Method 3

Up-to-date Android and iOS Version
Another way to fix the problem of not restoring line backup is by updating the mobile to the latest Android or iOS version. The old version may contain bugs and system errors which may cause several problems when using apps, as well as restoration failures.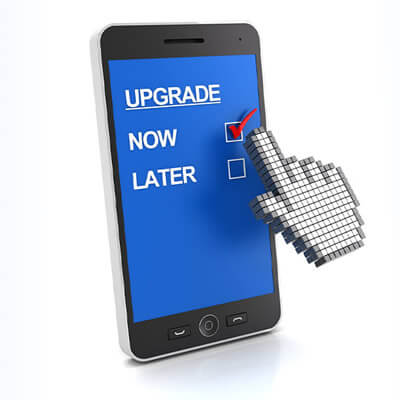 Tips
Always develop a good habit of updating Android or
iOS to the latest version
, cause these are the most stable and sophisticated versions for use.
Method 4

Clear Up Cache and Storage Space
Earlier, we said that the restore is a failure because there is not enough storage space on the phone. To check your space and make a clean work, you can follow the steps below:
View and clean up space on Android:
Step 1.Open "Settings" and go to "Storage", tap "Internal Storage".
Step 2.Tap "Cached data" and click "OK" to confirm the deletion process.
Check up and free up space on iPhone:
Step 1.Open "Settings" > "General" > "iPhone Storage" to find the third-party apps which you want to clean the cache from.
Step 2.Click "Clear" to clear the data.
Tips
Without a doubt, it will free up the required space. If not, you can get a memory card or buy a phone with bigger storage space. Or you can use a professional tool to
make a deep clean of your iPhone
.
Method 5

Re-Backup LINE Data Manually
If nothing works, you may need to backup LINE chat again. There is a possibility that the backup is corrupted or incomplete. Hence, you need to back up LINE chats again, all you need to do is:
Step 1.Tap on the gear icon on the home page.
Step 2.Tap on "Settings"
Step 3.Go to "Chat".
Step 4.Tap "Backup Chats" and then "Back Up Now".
Wait for the backup to complete before trying to restore the chats.
Restore LINE Chat History on iPhone
Restoring LINE chat history on an iPhone is straightforward. First, follow the steps mentioned in the previous section to create a backup. Secondly, make sure that the account is linked to iCloud.
Step 1.First, go to "Settings" > "Chats" > "Chat Backup History" on LINE, and tap on the "Back Up Now" button.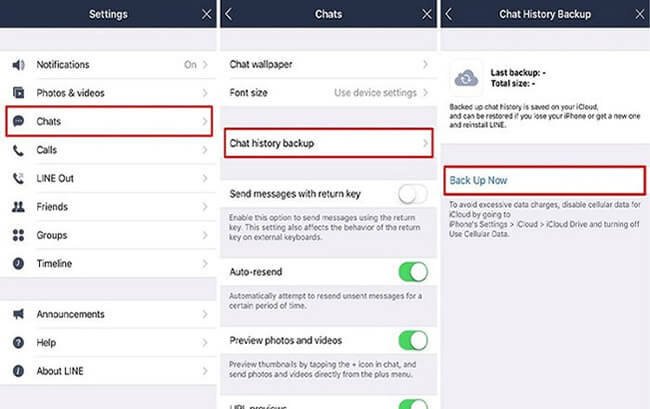 Step 2.On your iPhone, go to "Settings" > "iCloud", turn on the "iCloud Drive" feature.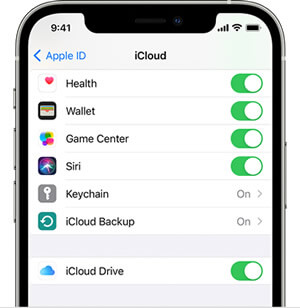 Step 3.To restore the chat history on a new iPhone or the existing one, you must delete the app and reinstall it.
Step 4. When logging in, use the same account as before. The LINE app will automatically detect the backup. Now, all you need to do is allow it to restore.
Recover LINE Chat History on Android
You can restore LINE chat history on Android too. The steps vary a little. First, ensure that the chats are backed up and your LINE account is connected to a Google account. Here is how you can back up your data:
Step 1.Open your LINE, go to "Settings" > "Chats", tap on the "Backup and Restore Chat History" and choose "Back up to Google Drive". Make sure that LINE is connected to an appropriate account.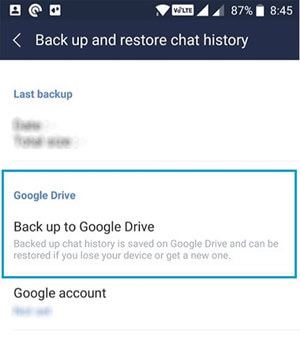 Step 2.Reinstall LINE or install the LINE app on your new Android. You must have the same Google account as the LINE backup on the new device.
Step 3.Go to the "Backup and Restore Chat History" Option and tap on "Restore". Depending on the backup size, you will start seeing your chat history.
How to Backup LINE Data in Time and Restore When Needed
There is another way to backup and restore LINE data as and when needed. It involves downloading iTransor for LINE to do a favor. All you require is a computer, iTransor for LINE, and your phone (Currently, the app only supports to restore LINE data to iPhone). Here is how you can restore the data when needed:
iMyFone iTransor for LINE
Help you back up and restore LINE data quickly and efficiently. You do not need to worry about the unstable internet connection, the overdue updates, fulfill storage space, etc... You only need one click to save all LINE chats, attachments, media and Keep Memo from your device to Windows or Mac.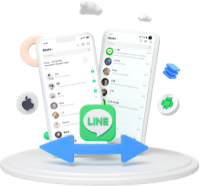 Back Up LINE Data
Step 1.First, make sure that the iTransor for LINE has installed and your phone is well connected to the computer. Choose 'Backup LINE data from Android and iOS devices' option.
Notes
Please allow the '
USB debugging
' on Android or hit '
Trust this computer
' on iPhone and allow the permissions that iTransor requests.
Step 2.Click on 'Back Up' to start the process. Please go to the following steps to make some operations on Android and iPhone.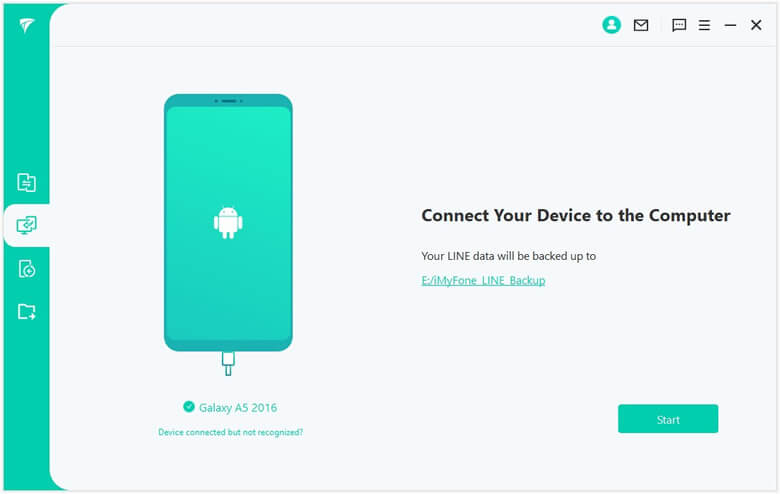 Restore LINE Data
Step 1.Choose 'Restore LINE data from iTransor backup to iOS devices' function. Select the specific LINE backup and click the 'Restore' button to preview details.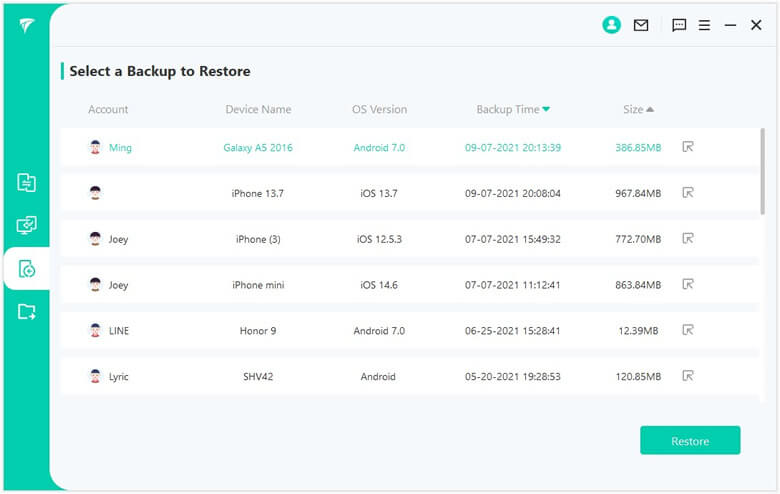 Step 2.Preview the specific LINE contents, choose what you want to recover, and click on the 'Next' button.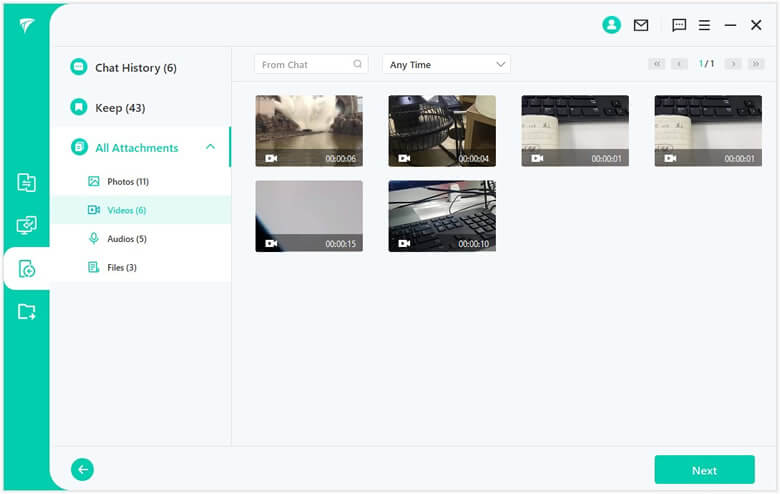 Step 3.Connect your iPhone to the computer and click the 'Start' button. Follow the instructions to log in to your LINE account and click 'Finish' when it has done. Your iPhone will reboot once the backup process is complete.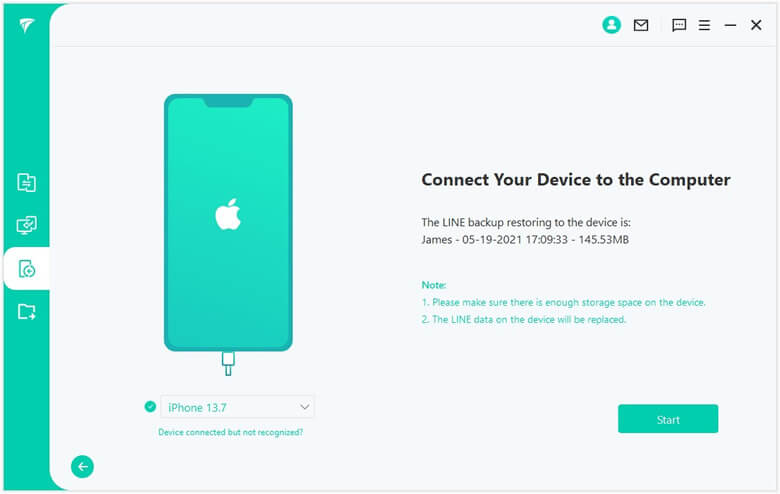 FAQs: Tips You May Want to Know About LINE Data Management
1

How to Backup LINE to Google Drive?
Backing up your LINE history to Google Drive is simple & easy. Go to 'Settings' > 'Chats' > Tap on the 'Backup and Restore Chat History' Option and choose 'Backup to Google Drive'.
2

How to Transfer LINE Chats from Android to iPhone?
There are various ways to transfer LINE chat from Android to iPhone. However, in our opinion, the safest and easiest way to do this is by using the iTransor for LINE app. You can use the app to transfer data from Android/iOS to iOS or Android to Android directly. Other than this, you can export chat history in various formats, including PDF.
3

How do I recover my LINE account?
Once an account has been deleted, you can recover it. However, deleting or uninstalling the LINE app does not delete the account.
Conclusion
LINE app is a widely used messaging application, especially in Asia. The developers regularly introduce new features, making it highly popular. Nevertheless, users do experience problems from time to time. One such problem is 'Cannot Restore LINE Backup', hope these methods above may help you.