LINE is a free instant messaging application compatible with smartphones, tablets, mobile devices. Users can exchange text messages, images, videos, and audio. One feature to enhance the communication is the possibility to exchange LINE stickers in the chat.
You can purchase LINE stickers, but the best solution is to download free stickers. All stickers you download can use on other platforms. Therefore, it can be a way to improve your communication through all the social media platforms. If you are interested in learning how to get LINE stickers without purchase, keep reading this guide.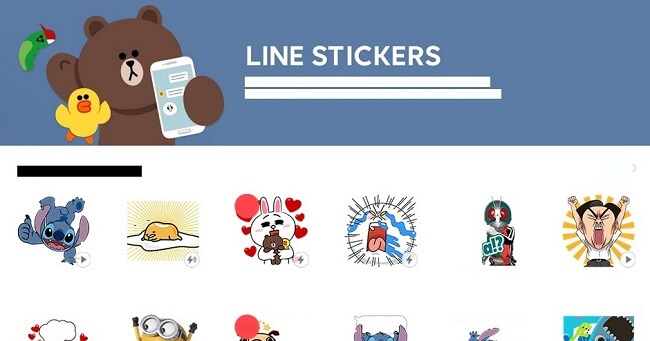 How to Download Free LINE Sticker from Other Country?
Each week all the stickers available for download are updated, and there are special collections for each country. But you can't download stickers from other countries in a normal way. Yet, there are alternatives like using a VPN to achieve another virtual location to download free stickers from other countries.
Follow this guide to see how to get free sticker:
Step 1: Download LINE on your device. You can download it for free from the Google PlayStore if you are an Android user. It is also available without any cost on the Apple Store for iOS users.

Step 2: Register and create your account by e-mail. In addition, you can bind your email and Facebook account by opening the "More" option. Then select "Settings" and search among options for the "Accounts" section.

Note: Do not bind your phone number

Make sure not to bind your phone number with your LINE account, which is not possible to change your virtual location if your number is registered. If you register your phone number, you can uninstall and re-install the application without adding your phone number.

Step 3: After LINE account created, you can gain access to your country stickers for free download. But you need to download a VPN to gain access to the stickers in other countries.

Step 4: After you download the VPN app, configure it and accept the terms and conditions for use. Depending on the VPN you use, you need to adjust your Wi-Fi & Internet or Wireless & Networks configurations.

Step 5: With your VPN on and changing your virtual location, you can download all the stickers from other countries without moving in real life. After you change to another location, open your LINE and select the "More" option. Then, enter the "Stickers Shop".

Step 6: And there you go, all the stickers from your current location set on the VPN will be available for free to download.
LINE Stickers App for iPhone and Android for Free
You can create your LINE stickers with the right tools. There are multiple apps and programs you can use to activate your stickers.
Here is a list of the Apps you can use if you want to get LINE stickers without purchase and full customization:
1

LINE Camera
LINE Camera is a photo editor and an entertaining way to adjust your pictures and stickers. This tool is for free for Android and iOS users. It offers over 1000 different stamps, doodles, drawings, and frames for free to personalize your pictures and photos. You can use filters to add a different mood to your photos.
It offers a wide variety of tools you can use to create your stickers. You can use the App create your videos and transform them into animated stickers you can use with your loved ones. You can use an intelligent crop tool to create your custom stamps and stickers from photos as well.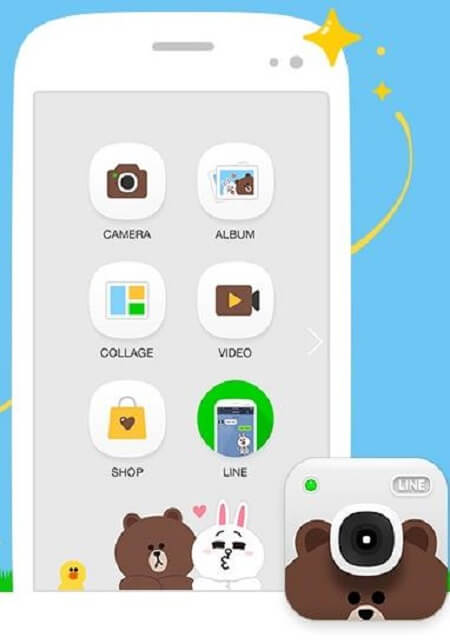 ---
2

LINE Greeting Card
LINE Greeting Card is an App extension, which works as a reliable card creator for all situations. It offers a wide selection of free cards you can personalize and save as images on your device. You can use different stamps and text tools to add a special touch to your card.
Once the card is ready, you can send it directly to your LINE account like a sticker. In this way, you can send it to your friends and colleagues as a nice token of friendship and appreciation. This app also allows you to download your LINE stickers to your device as pictures.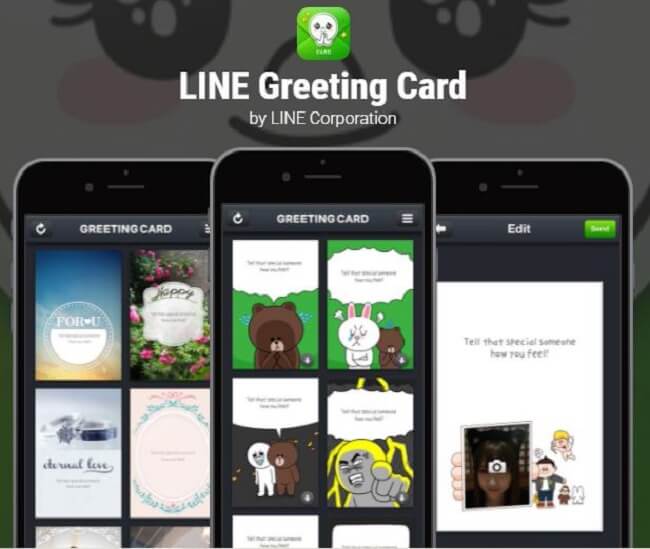 ---
3

B612
B612 is another LINE extension app that use to create incredible selfies. You can organize, edit and share all your photos with this application. You can create your stickers from your pictures and photos and export them into your LINE.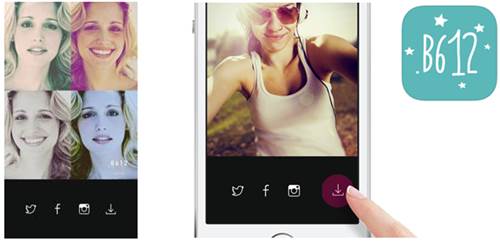 Bonus Tips: Download Stickers from WhatsApp to LINE
You can use the Personal Sticker for WhatsApp application, which enables the download of all your LINE stickers to your WhatsApp chat. You need to note the ID from the LINE sticker you want and download it with this application.
What's More -- LINE Backup
If you want to backup your cherish memory on LINE, then you can't miss iTransor for LINE. See how useful it is below: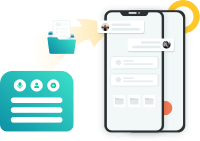 FAQs Relate to LINE Stickers
1

Do I need to install App to download LINE sticker?
You can use the LINE app to download a limited amount of free stickers. But if you want to increase your collection or create your stickers, you need to download third-party apps.
2

Do I have to pay for downloading LINE sticker?
There is a limited amount of free stickers available on the official LINE app. The sticker sets will change each week and you can download them for a limited time.
3

How do I download LINE stickers for pictures?
This feature is not available with the LINE official app. You need to download a LINE extension app like LINE Greeting Cards or B612 to enable the LINE stickers to download for pictures.