[2023] What Are the Best Twitter Convert MP4 Software and Apps
Category: Videos Maker
5 mins read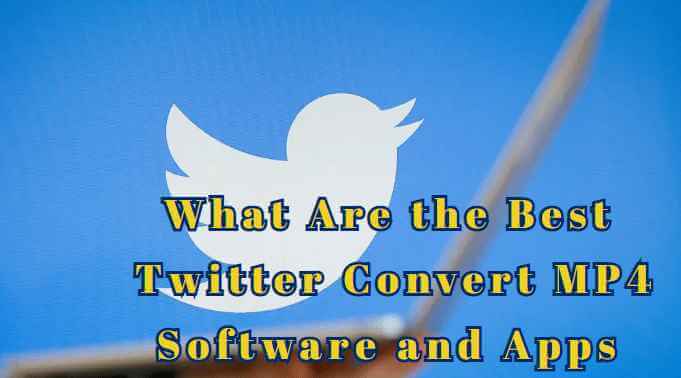 Do you ever find yourself wishing there was a straightforward method to download, store, and share Twitter videos immediately from your personal computer or mobile device? No need to look any further! With the Twitter MP4 Converter , you can do so easily!
It has never been this easy to save your favorite Twitter videos, share them with your friends and family, and organize them across all of your devices than it is now, thanks to the brand-new and incredible Twitter converter MP4.
This article will provide a more detailed explanation of how it works, as well as the reasons why downloading videos straight from Twitter, as opposed to utilizing websites that are not affiliated with Twitter, is safer for both you and the devices you use.
Continue reading to find out more about our user-friendly tool that allows you to download videos from the internet.
TopClipper - 3 Steps to Converting Twitter Video to MP4 Online
Step 1

Start iMyFone TopClipper and download it

Put the iMyFone TopClipper Twitter video MP4 converter on your phone. Start the program, and on the main screen, click "Download Video without Watermarks." When you download online videos without watermarks, they are easier to share.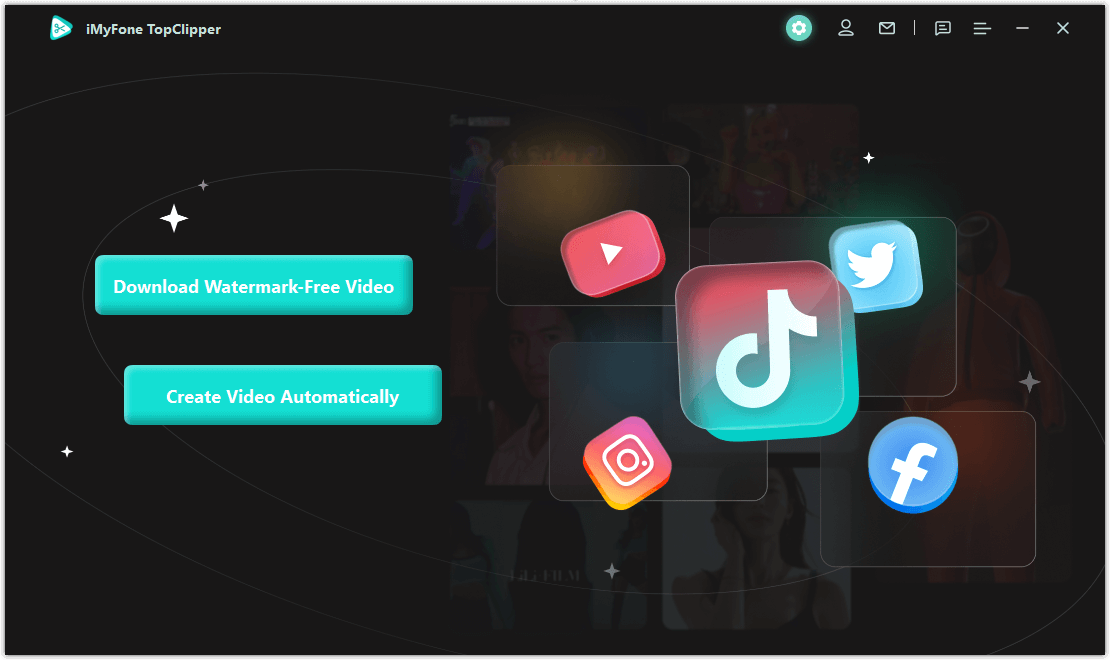 Step 2

Copy and paste the URL

Copy the URL of your favorite video on YouTube, Vimeo, or another site that works. Copy it, then paste it into the box for the iMyFone TopClipper Twitter converter MP4 and click "Search." Click the logo of your favorite video site to go straight to its website. Then, choose the video you want to save.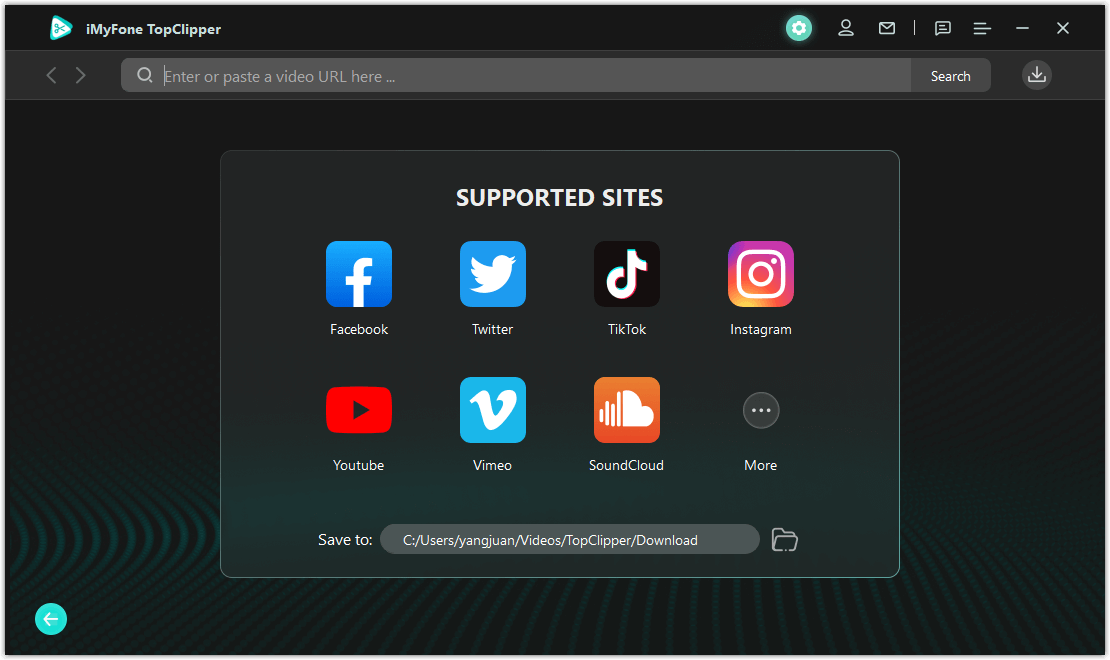 Step 3

Parse

Once you've chosen a video, click "Download" to start the process. iMyFone TopClipper will evaluate and parse the data in your video link so that it can be downloaded quickly.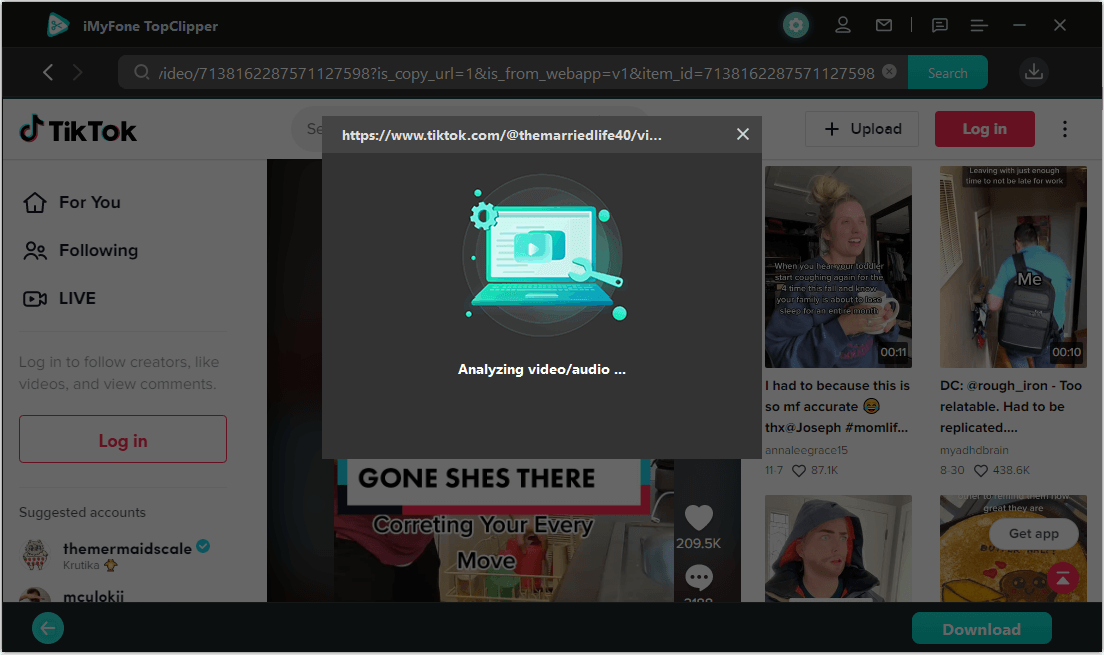 After it's been processed, you can download your movie in 720p, 1080p, or 8K resolution to make it easier to watch. After choosing a video resolution, click "OK."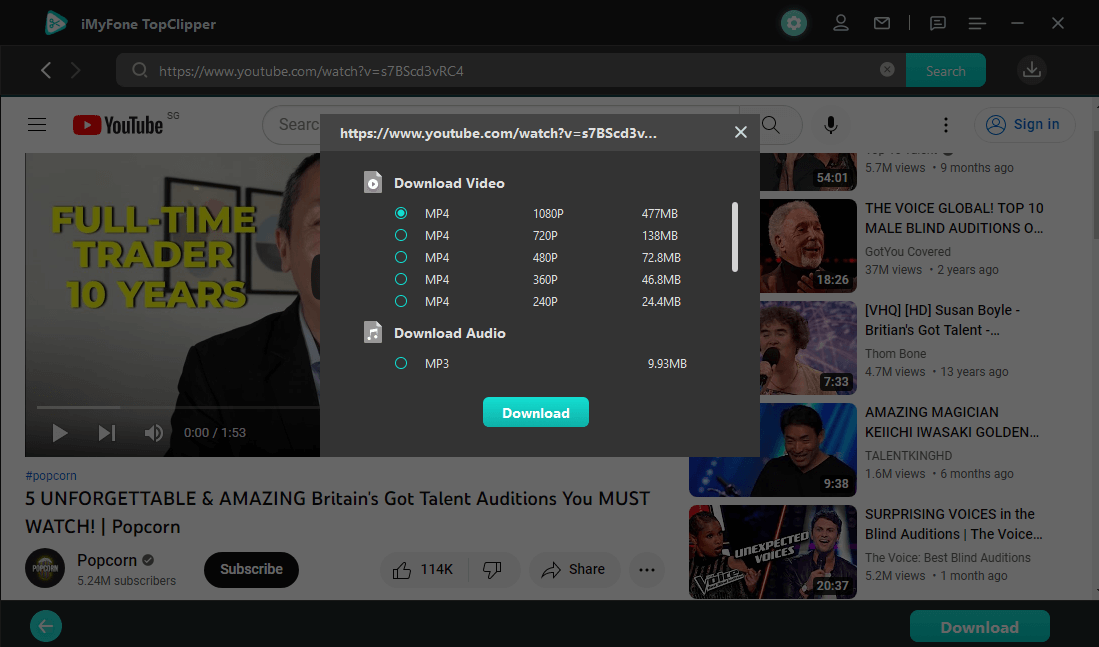 When you click "OK," the download of iMyFone TopClipper begins. Depending on how fast your Internet connection is and how big the file is, downloading may take longer.
iMyFone TopClipper saves your clip without a watermark in its library so you can share it with friends and family.
Top 4 Tools for Converting Twitter Video to MP4 Online
1

TopClipper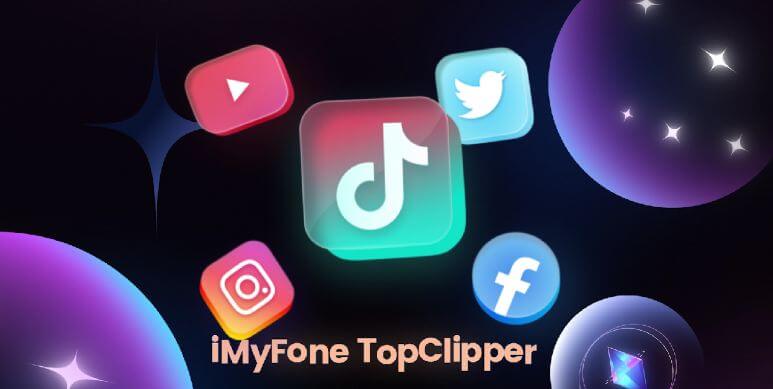 It is widely acknowledged that iMyFone TopClipper is the most effective internet program for downloading Instagram videos. Users will have an easier time locating the stuff they are looking for because to its UI, which is very user-friendly and intuitive.
Not only does TopClipper provide a platform that makes it easy to find and download Instagram videos, but its more complex features also make for a more engaging and dynamic experience.
2

Video Downloader Pro

The user interface designs of Video Downloader Pro are head and shoulders above those of any other platform on our list. In addition to that, it is a very efficient Twitter video to MP4 converter. It guides you through the process of downloading an infinite number of videos from Twitter in three simple and streamlined stages.
Additionally, it is able to download videos in a very high definition resolution. It does not need you to register in order to use it, and it will assist you in downloading photographs, videos, and GIFs from Twitter.
3

TWDownload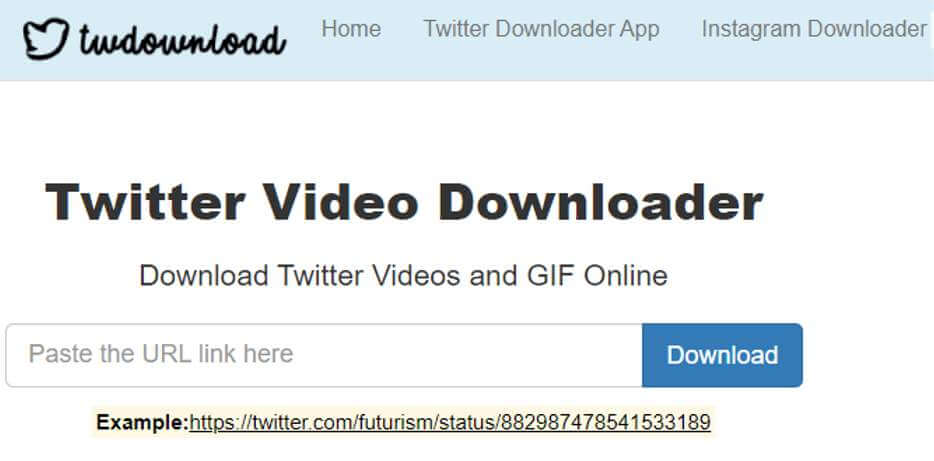 TWDownload is another tool in a growing collection of programs that make downloading Twitter material available through the web. Through the use of this program, you will be able to convert videos from Twitter to MP4 format in only three easy steps.
Simply copy and paste the URL to the video that you want to extract from Twitter, and then hit the "download" button. The video will be saved to your device in MP4 format automatically. The app also has the capability to download GIFs and photos.
4

Twitter Video Downloader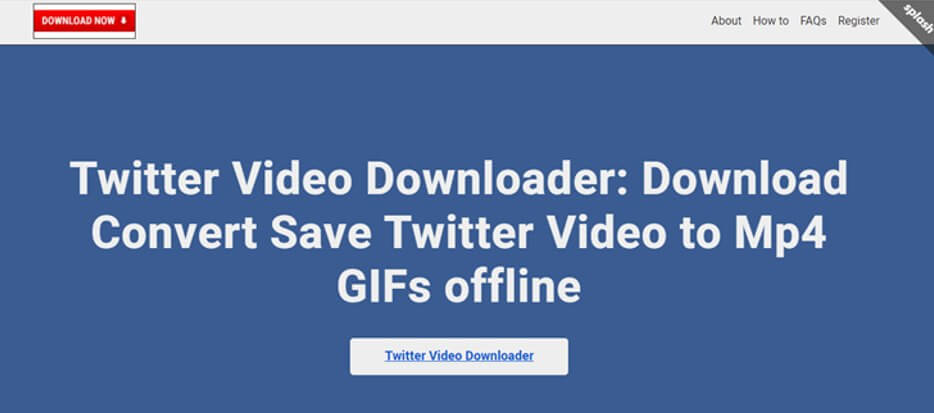 Twitter Video downloader is distinct from the very first program on our list in at least one significant respect, despite the fact that the two tools have the same name. Twitter Video Downloader is a desktop application that, in order to access its capabilities, requires users to first complete a registration process. To use it, though, won't cost you a thing.
The app operates without any hiccups on both mobile and desktop computers. It assists users in downloading Twitter videos to MP4 format by using the tried-and-true method of copying and pasting URLs.
There is no option to change the quality of the movie that is being downloaded into your device. When working with this program, it is important to remember to verify the video's quality before you start.
Best 4 Apps for Converting Twitter Video for Android & iPhone
1

TopClipper App

iMyFone TopClipper is a popular tool that converts Instagram videos to MP4 so that they may be edited and shared more easily. Advanced features, such as the automatic cropping of freshly recorded videos, the unrestricted extraction and storage of audio, and more are made available to users.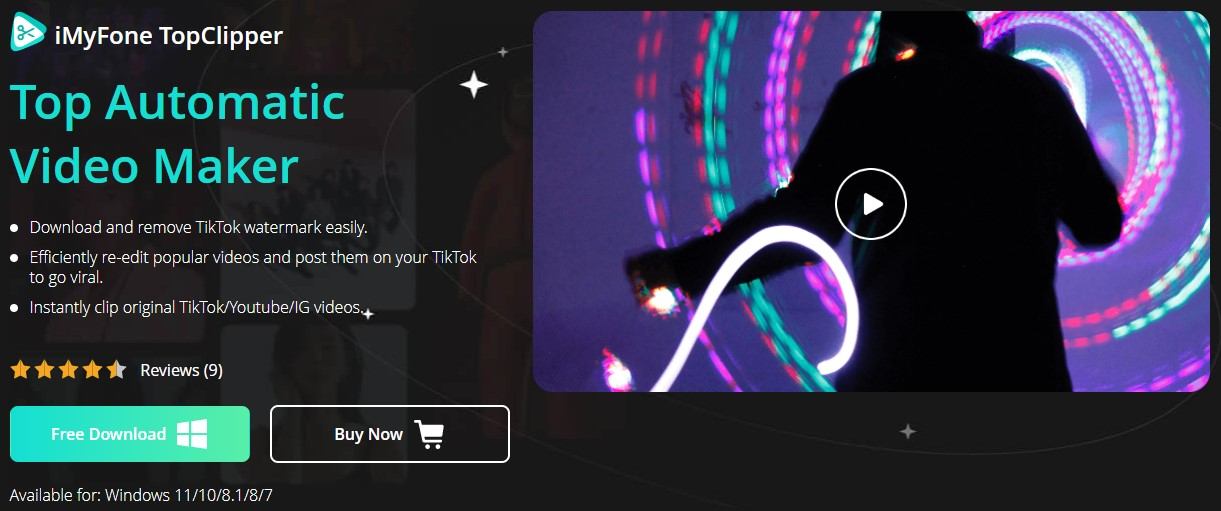 ---
2

iTubeGo

Downloading videos from Twitter in a variety of formats and at fast speeds is made easy with iTubeGo YouTube Downloader, an outstanding piece of software.

Using this one-of-a-kind program on your home desktop or portable laptop computer, you are able to download an infinite amount of videos from Twitter without compromising the quality of the films in their original form.

This downloading application has an integrated YouTube converter that can convert movies to a variety of formats, including MP3, MP4, and more. Additionally, it allows you to convert movies into an audio format known as MP3.

You won't have to worry about anything when using this video downloader since it offers complete safety and doesn't make any mistakes.
---
3

By Click Downloader

Since it is the easiest method available for downloading videos, By Click Downloader has quickly become the downloader of choice for a large number of admirers.

Additionally, it offers more complex capabilities like live video streaming, the downloading of playlists, subtitles, and so on. You may download videos from Twitter utilizing one of its most useful products, YouTube By Click, which is also one of its greatest solutions for downloading videos.

When it comes to downloading videos from Twitter, there is no other service that compares to YouTube By Click. The downloading process is really simple and straightforward.
---
4

4K Video Downloader

This is the best tool for downloading high-quality videos from Twitter, and you can get it at 4K Video Downloader . It gives you the option of saving films from YouTube in 4K, 1080p, or 720p resolution.

You may collect videos, playlists, channels, and subtitles from YouTube, Twitter, TikTok, Facebook, and other social networking sites by using this well-known online video downloader for Twitter.

Utilizing this application, you will have the ability to quickly and effortlessly set up the downloading of video from your preferred YouTube channels.
TopClipper- Best Twitter Converter to MP4
iMyFone TopClipper simplifies the process of video editing so that even someone with little experience may get started right away. Because of how simple the user interface is, all of the program's functions may be quickly accessed with no effort.
Not only that, but it works with every device or operating system because to its compatibility with a broad range of file formats, including MP4 and MOV.
This makes it a great option for those who need to get professional-looking results quickly, but don't have time to spend hours mastering complex software.
Some of the more advanced features that TopClipper offers its business users include the playback of high-definition (HD) videos and the ability to quickly submit content directly to popular social networking sites.
They also provide a selection of subscription plans, so users can choose the one that works best for them based on how often they anticipate using the app.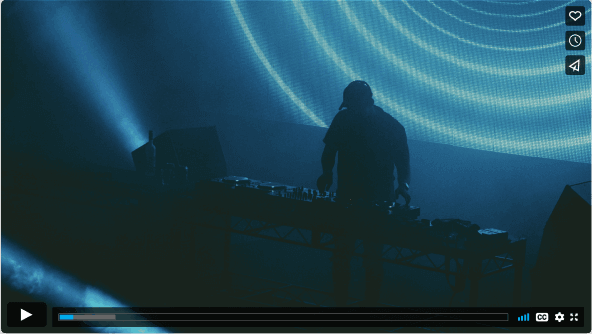 Conclusion
If you are looking for an easy to use and free Twitter video downloader, then TopClipper is the best option. It offers a great choice as it offers a wide range of features such as downloading videos from various sites including Facebook and YouTube.
In this article, we presented our top four choices for the best Twitter converter MP4 software and apps, but there are other options available depending on your needs. TopClipper seems to be standing out from all of them.
However, the best bet is to do some research and find the perfect solution for downloading your favorite Twitter videos in MP4 format.