How Do Apps Like TikTok Make Money?
Category: Videos Maker
5 mins read
With TikTok becoming one of the most popular apps worldwide, people have been wondering: how do apps like TikTok make their money? There's no doubt that social media has become an incredibly powerful environment for businesses to promote products, and services, and engage with consumers. The ability to reach millions of users within seconds is a trend we haven't seen before. In this blog post, we explore what strategies TikTok uses in order to drive income and monetize its platform - from advertising tactics to e-commerce integration. We'll also discuss how other apps are capitalizing on different business models in order to make money.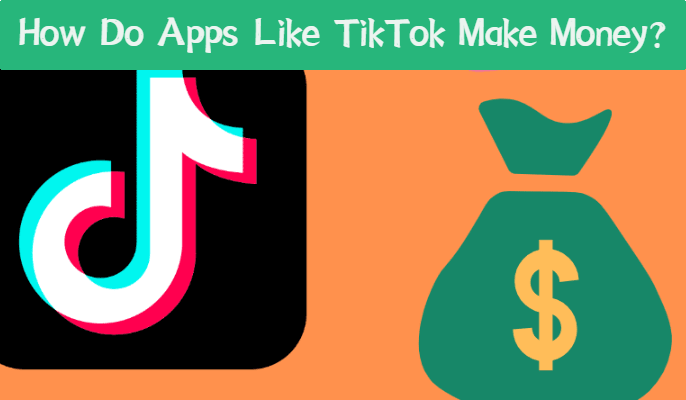 All-in-One Video Downloader & Editor for TikTok/ YouTube/ Twitter/ Instagram Video
Part 1. How to make money by TikTok download app — TopClipper
To make money by downloading tiktok videos, iMyFone TopClipper is a great choice. iMyFone TopClipper makes original videos automatically by combining high-tech technology with TikTok/ YouTube/ Twitter/ Instagram videos. In only a few clicks, you can create your original video without learning video editing skills. In manual video production, it is inefficient, expensive, and slow to grow in account numbers. It solves these problems. Tiktok downloads can be benefited by two features: downloading videos without watermarks and creating videos automatically.
1. Steps to Download TikTok Videos without Watermark with TopClipper.
---
In order to download your favorite video without watermark for viewing or other purposes, you can use the feature "Download Video without Watermark".
Step 1. Download and open TopClipper.
TikTok videos can be easily downloaded without watermark using TopClipper, a free and easy to use downloader. Open the app and enter the URL of the TikTok video you want to download.
Step 2. Paste the URL of the video
The URL of the video you want to download can be pasted into the input box and click "Search" to find it. For any video platform, you can also click the icon for direct access. The iMyFone TopClipper includes a browser for viewing and finding your favorite videos.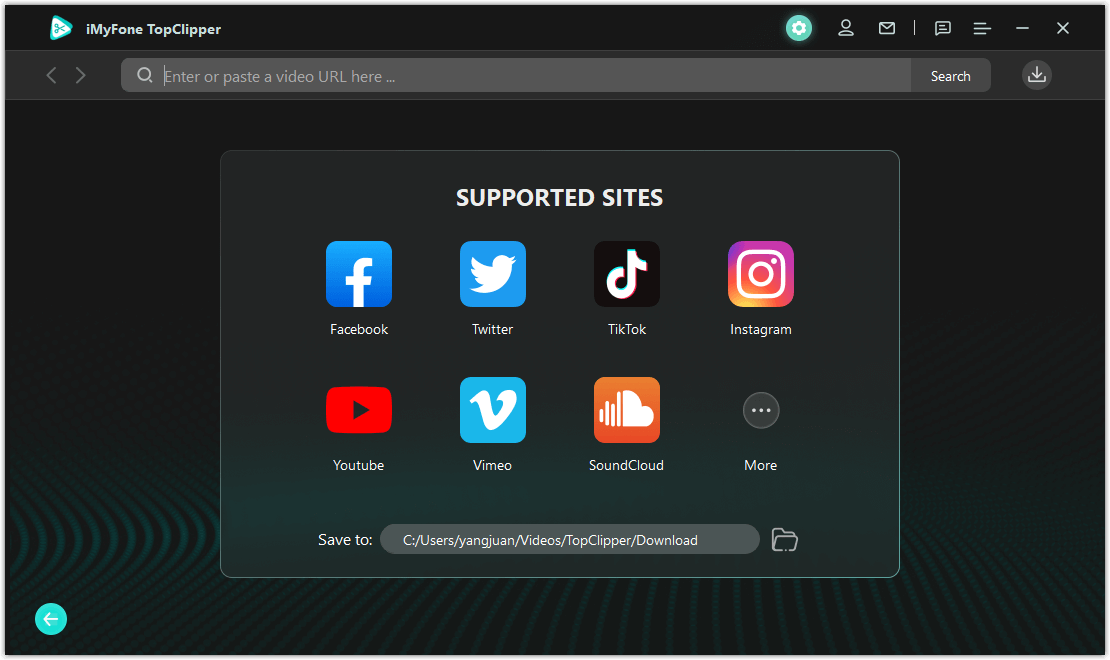 Step 3. Parsing the video
For more information about the parsing process, click "Download". You will be able to download and save the video automatically after the parsing is complete.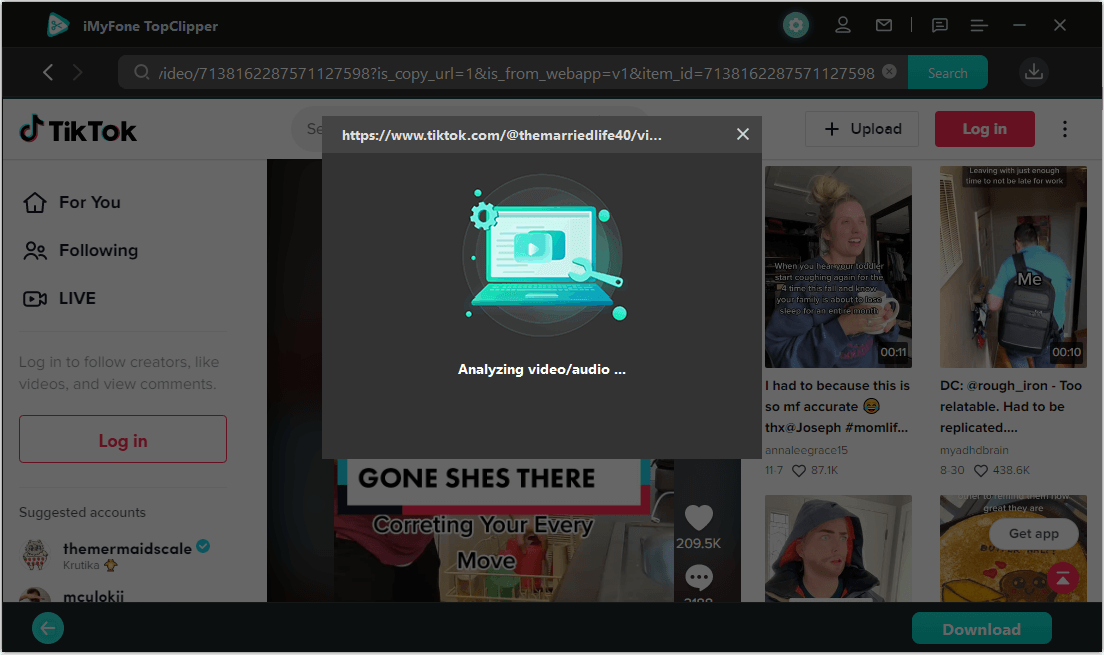 Step 4. Save the video to your computer.
Your video will be available for download once it has been processed. This link will allow you to download TikTok videos without watermarks. The video effect can be preview directly after downloading, or you can start editing the parsed video automatically by clicking "Start Creating". If the file is saved somewhere else, you can open it there.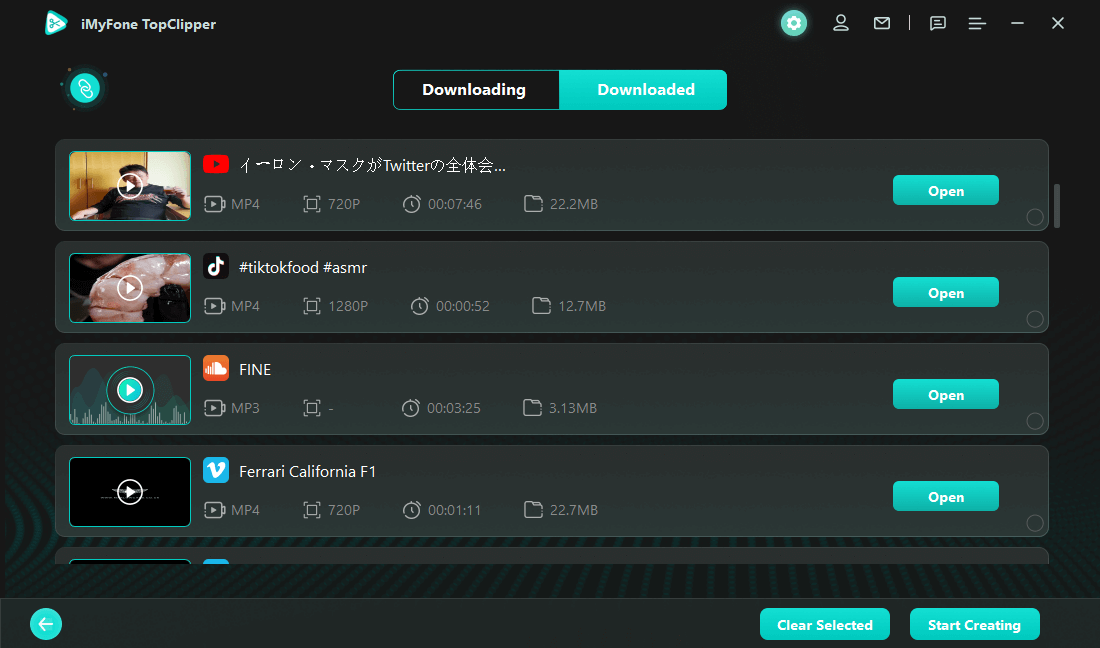 2. Steps to Create Videos Automatically
---
The video can be processed by iMyFone TopClipper according to the fixed editing parameters, whether it is the uploaded MP4 video or the video after it has been watermarked removed. It will then become a brand new video after changing the pixels of each frame. Video duration is changed, video frames are drawn, flipping and picture-in-picture are used, as well as pinching the beginning and end.
Step 1. iMyFone TopClipper can be downloaded, installed, and launched from your computer. Then upload a video file in MP4 format in the "Create Video Automatically" mode.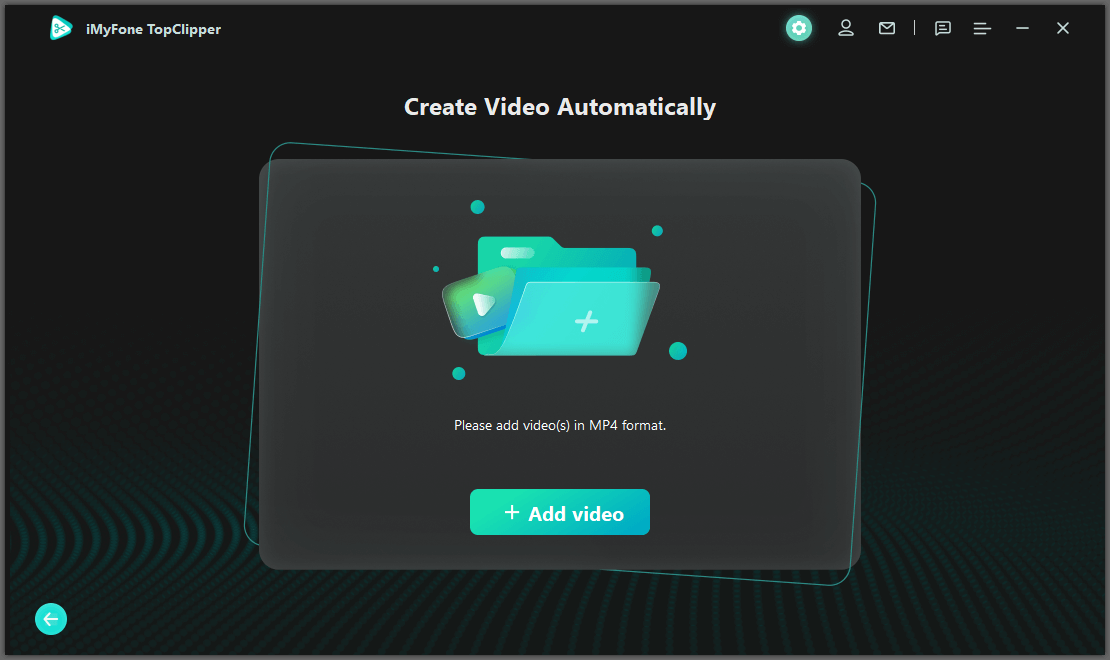 Step 2. The creation preparation page will appear after the video is uploaded successfully. Upon clicking "Start", TopClipper will automatically create an original video for you based on the basic information you have provided.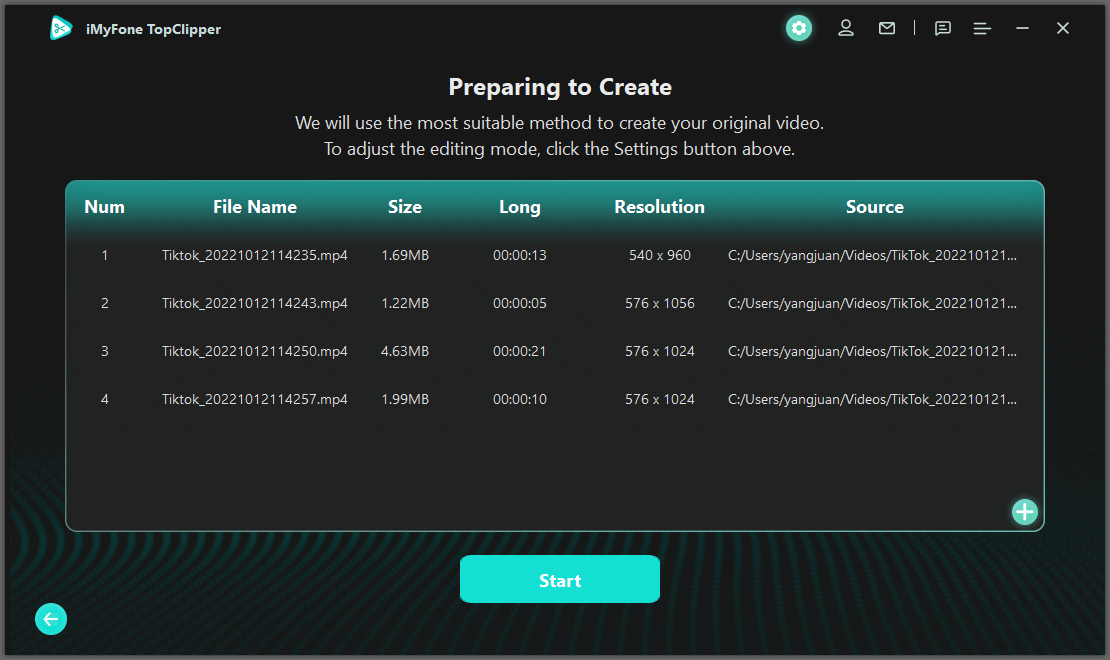 Step 3. The process of creating an original video using TopClipper takes only a few minutes, so please be patient.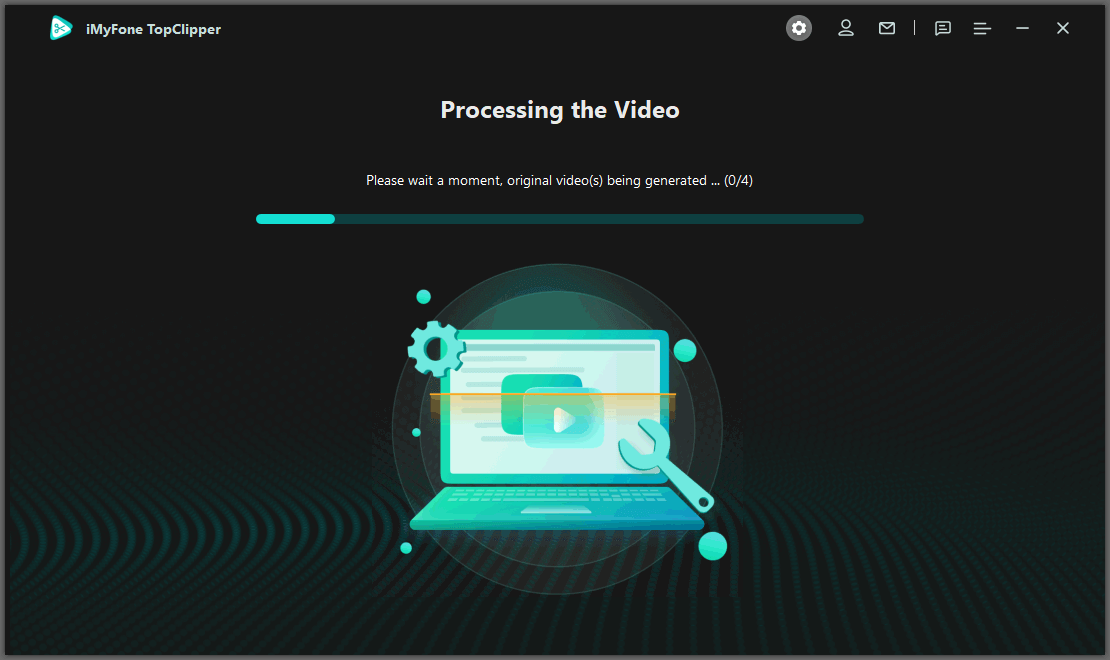 Step 4. To check the effect directly, you can preview the video after the video processing is completed. Once you have saved it, click "Save" to put it in your computer's folder.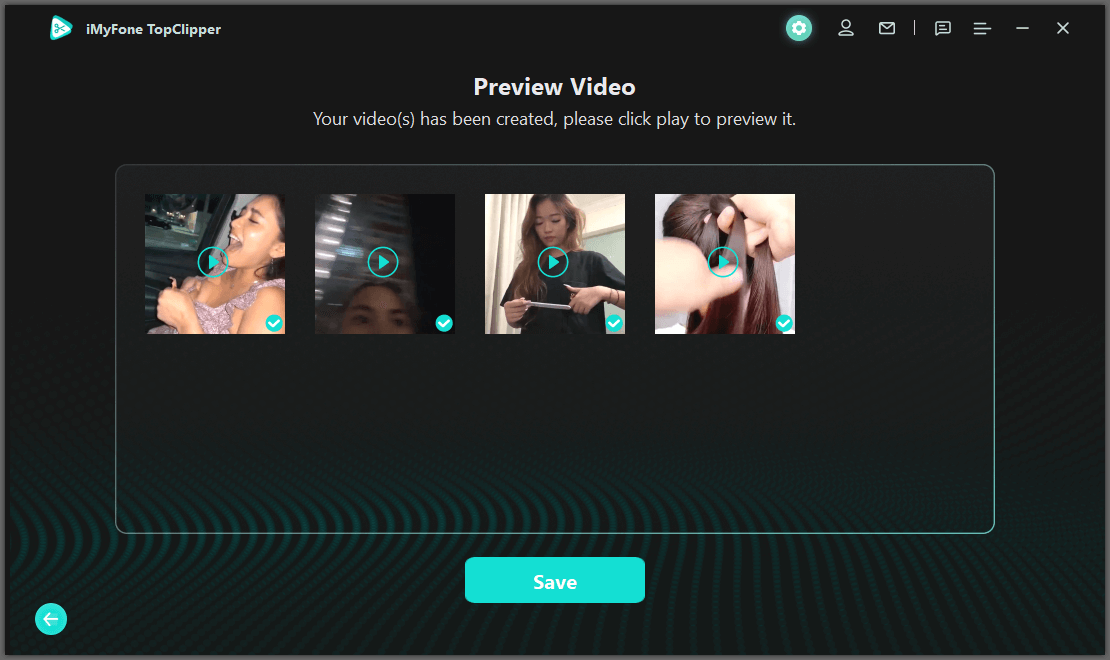 Step 5. You can use any function again after the video has been successfully saved.
Part 2. 10 Best Apps That Pay You to Watch TikTok Videos
Listed below are some of the best apps that will pay you to watch tiktok videos, which you can use to earn money;
1

ClipClaps

There has been a recent surge in popularity of a new app called ClipClaps. TikTok videos are short and entertaining, so you can make money watching them. Making money from TikTok and YouTube is easy with ClipClaps if you're already looking for amusing videos. The Diamond Chest is given to each new user upon registration. In this diamond chest, you'll find several goodies. You may increase your income by introducing your friends. Your promotional code or link earns you $1 every time they sign up.
---
2

Idle-Empire

A fantastic way to make money online is to complete tasks on Idle Empire. In this category, you may watch videos, refer friends, or participate in surveys. Are there any projects you would like to work on? This is an app for passive income since you can earn free money while AFK on their servers. In exchange, they give you free money without any work on your part. There is only a 1,000 point minimum requirement for cashing out. In order to redeem some rewards, you may need to set aside some extra money.
---
3

FusionCash

The $5 sign-up bonus that FusionCash offers is a great incentive right away. A minimum of $25 must be in your account to cash out, but you should receive this sum quickly. FusionCash pays you for watching videos on TikTok, visiting websites, completing surveys, referring friends, and listening to music.

Your referral will receive a $1 bonus when they verify their email address, a $2 bonus when they complete a Pay-To-Sign-Up offer, as well as an additional $5 bonus when they withdraw money.

By performing minor tasks, you can supplement your income with this referral program, which is the best on this list.
---
4

Zyn app

A great TikTok video app that pays you for watching TikTok videos is Zynn. As a member of the Zynn platform, you can watch, upload, comment on, and be rewarded for watching, uploading, and commenting. Videos from TikTok dominate the Zynn app. TikTok videos can also be viewed on the Zynn platform and you can earn money there as well.

In order to use the platform, you must first create an account. Users are paid for watching videos in a similar way to TikTok Bonus. You earn points by watching 20-second videos. Once the points are accumulated, they can be transferred to a PayPal account. On average, you earn 60 points per cycle. As soon as your point meter reaches 350 points, approximately 350 points will be returned to you. 10,000 points are equal to one dollar.
---
5

Earnably

You can also earn rewards by watching movies, playing games, and completing paid surveys with Earnably, another app that rewards you for doing minor tasks. The following videos can't generate passive income because you must click "Next" to watch them. Many users discover that they can earn a decent income by introducing their friends. Every time they make something, you get a 10% bonus for life. You must have at least $5 in cash or gift cards to withdraw money from PayPal.
---
6

Nielsen Computer And Mobile Panel

With Nielsen Computer And Mobile Panel, you can earn money by running an app in the background on your phone. An annual income of $50 is possible for each gadget. Adding it to additional devices (laptop, tablet, mobile app) will increase your revenue. Watching TikTok videos gives the company information about what videos you watch, for how long, and on what topics. You should try this app if you want to earn passive income. As a result of its low processing and memory requirements, the app will not slow down your device.
---
7

Rewardia

It is gradually becoming more popular for users to earn money by doing simple tasks on Rewardia. Play games, watch videos, do surveys, and refer friends to earn money. The payment from Rewardsia is often substantially higher than those from other applications, but to keep earning with them, you must click "Next". When you register with Rewardsia, you will receive a 100-point welcome bonus. As soon as you reach the threshold, PayPal cash or a gift card will be yours to cash out.
---
8

Swagbucks

The website offers more than just watching videos. In addition to watching videos, you can complete surveys, play games, shop online, sign up for free trials, and more. A number of rewards websites can be found online, including this one. Swagbucks rewards you with points for completing specific activities. In addition to gift cards, you can earn cash rewards and receive PayPal transfers directly to your account in which you can exchange these points. A fantastic referral program is also offered by Swagbucks. Each time a friend signs up using your link, you earn 10% of their lifetime earnings. This has no effect on their incomes. In addition to its $10 welcome bonus, Swagbucks also offers a referral program.
---
9

Inbox Dollars

It is also possible to earn rewards with Inbox Dollars other than simply watching videos on TikTok. There are many ways to accomplish this, such as reading emails, playing games, completing surveys, and taking advantage of free trials. You won't earn money passively with Inbox Dollars. As soon as you click the "Next" button, the next video will begin to play. InboxDollars gives you a $5 bonus when you sign up. A referral program is also available. Whenever you refer a friend, you receive 10% of the income they generate.
---
10

MyPoints

MyPoints is primarily known for its cash-back purchasing capabilities. Many of the online merchants with whom they have worked can be found with affiliate links on their page. By clicking on a link and making a purchase at a merchant of your choice, they receive a commission. Rather than keeping the money for themselves, they return it to you as cash. Purchases made in-store or online earn points. Using the MyPoints app to watch TikTok videos can also earn you free money from the site. You even receive a $10 bonus when you reach $20.
Part 3. TopClipper——Best TikTok App that Makes You Money
iMyFone TopClipper is the best tiktok app that makes you money. It provides users with an all-in-one solution for downloading and editing tiktok videos, without the need for any video editing skills. With just a few clicks, iMyFone TopClipper can help you create original tiktok videos and make money from them.
Being able to create tiktok videos with no watermarks is an added advantage, which makes it easier for tiktok users to monetize their content without facing copyright related restrictions. Furthermore, iMyFone TopClipper's batch video editing feature helps users save time and effort when creating tiktok videos.
So, if you're looking to make money from tiktok, iMyFone TopClipper is the perfect tiktok app for you. Not only does it provide a quick and easy way to create content with no watermarks, but it also allows you to monetize it faster. With iMyFone TopClipper, you can easily create tiktok videos and make money from you to edit tiktok videos in batches, making it easier and faster for you to monetize tiktok content. With the right tiktok app, you can easily make money with tiktok. So, why not try iMyFone TopClipper and see what it can do for you? Make tiktok videos with ease and start making money today!
Conclusion
The conclusion of "How Do Apps Like TikTok Make Money?" is that the app has several sources of income, including advertising fees, sponsored content, investments from venture capitalists, and in-app purchases. By leveraging these various methods of monetization, TikTok has grown to become a major force in the digital entertainment industry. With its large user base, the app has been able to generate significant amounts of money for both its creators and investors. There are a lot of other available TikTok apps that makes you money. You can alos use iMyFone TopClipper to download videos without watermark and create videos automatically to make money on TikTok.