Top Software and Apps to Download Twitter Video Easily
Category: Videos Maker
5 mins read
Do you want to download videos from Twitter and save them in your device? Twitter is a great platform for sharing content like articles, photos, stories and others.
But if you just need the video posted by somebody on his account or come across an interesting video while scrolling down your timeline without downloading it then, this post will help you with that!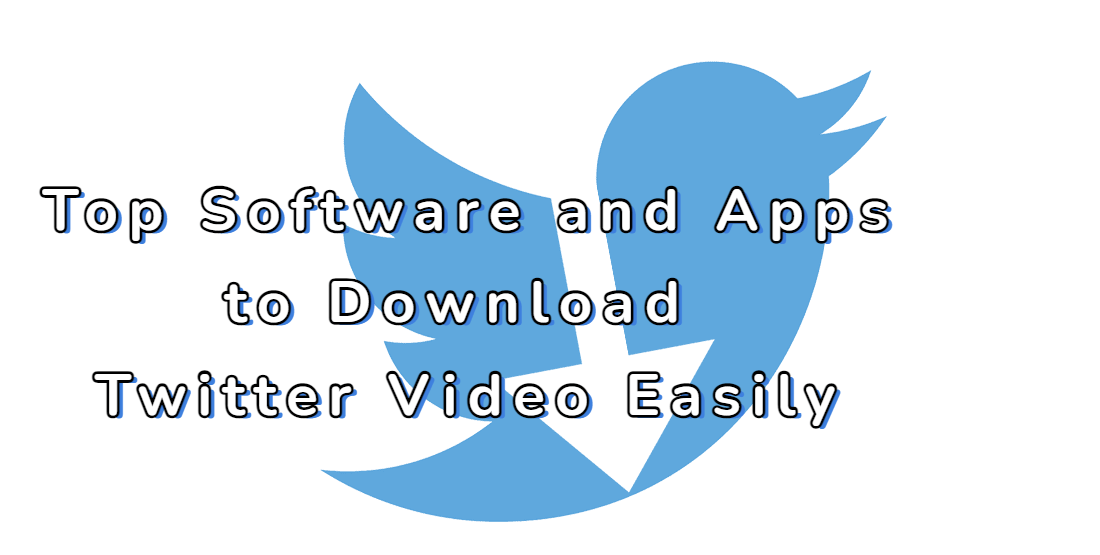 With the following steps provided here, you can easily learn how to download twitter videos into MP4 files so they can be downloaded and enjoyed anywhere. Read along to find out more about the best Twitter downloader around.
Remove Twitter Video watermark without losing any video quality! Try it free now!
TopClipper-3 Steps to Download Twitter Video to MP4 Online
You can easily download Twitter video by using TopClipper. Here are the simple steps to do so.
Step 1.

Launch the iMyFone TopClipperer

You may install iMyFone TopClipper on your own computer and utilize it there. Choose the option that allows you to save the video without a watermark.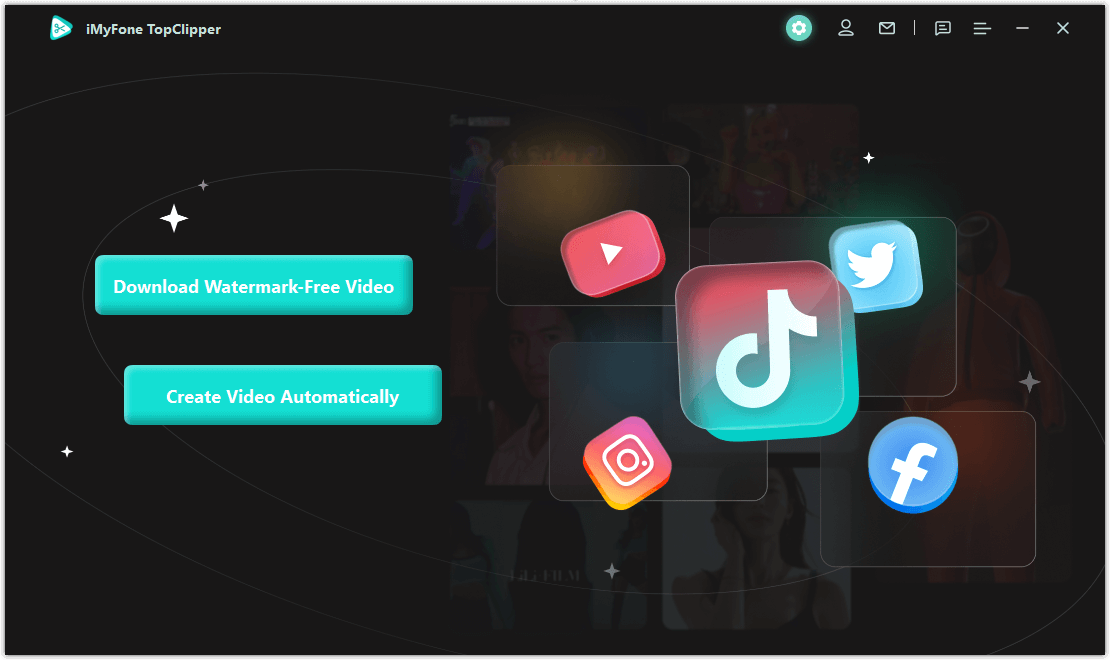 Step 2.

Paste Video URL

Simply paste the URL of the video you want to download into the box and click "Search." You may also get straight to the website for any video platform by clicking its symbol.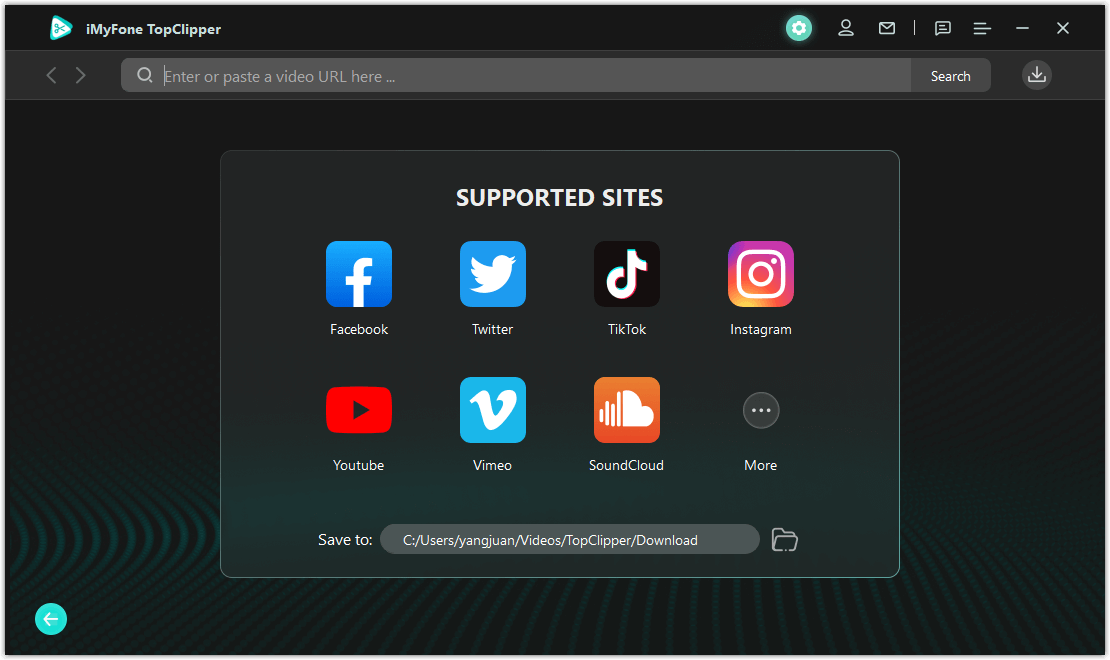 Utilize the iMyFone TopClipper's built-in web browser to view your favorite videos and search for them. The Download button will become active after the application confirms that the video exists and determines if it can be processed.
You will then be able to view the video as well as save it to your computer.
Step 3.

Parse the Video

Click the "Download" button to access the parsing process page. After the parsing is complete, you may choose the desired resolution and the movie will be automatically downloaded and stored.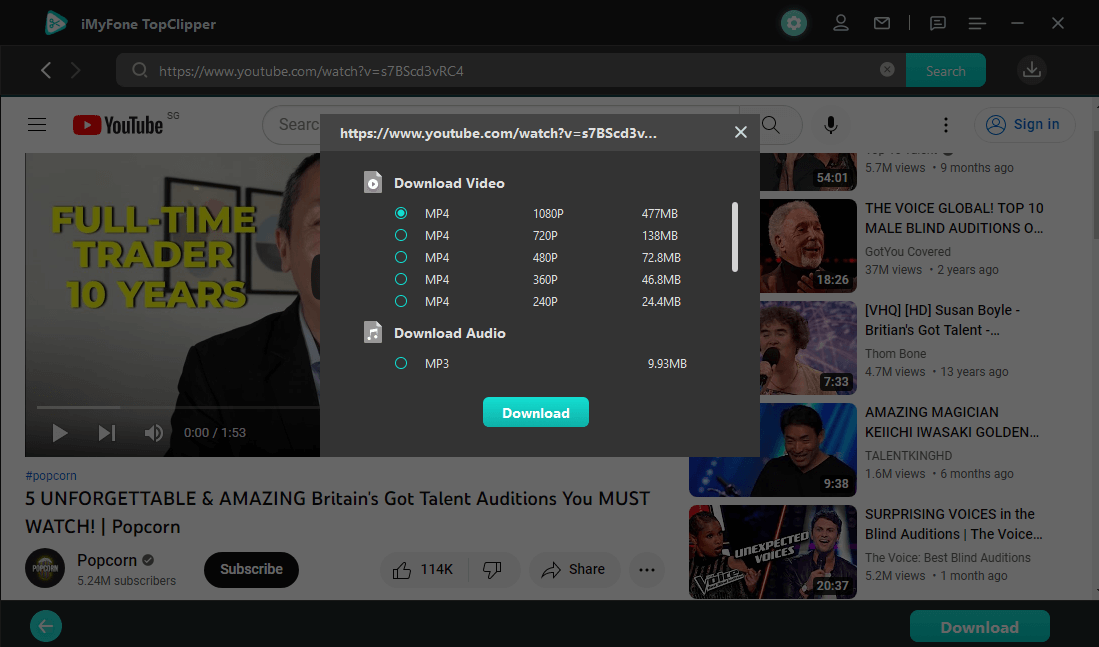 TopClipper will quickly download movies for you in a matter of minutes. TopClipper's biggest feature is that it is a private Facebook video downloader. Your data will be wiped instantly from the servers, so you can rest well.
Step 4.

Download accomplished

Click "Thumbnail" to see the video effect immediately when the download is complete, or click "Start Creating" to modify the parsed video automatically. After the download is complete, both choices are accessible. You now have the option to go to the file's storage directory.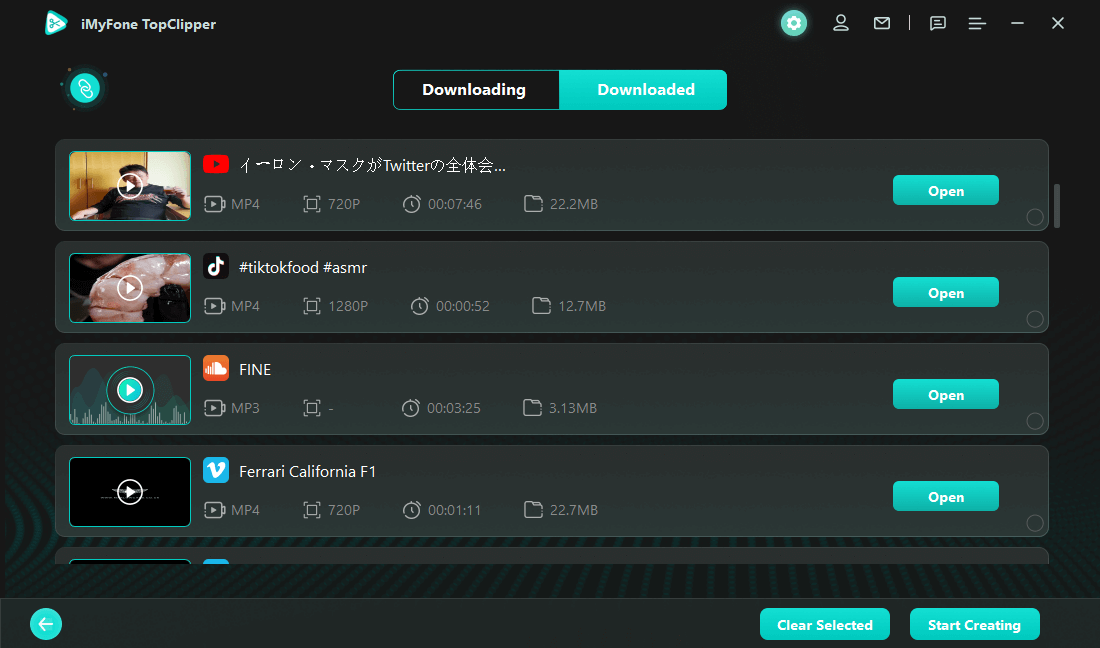 Top 4 Tools for Downloading Twitter Video to MP4 Online
1

TopClipper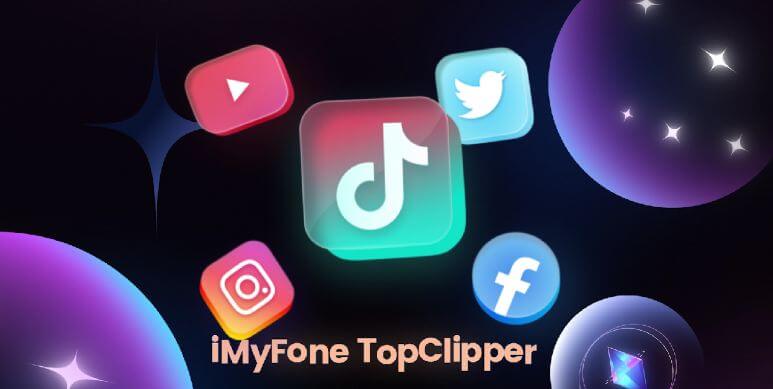 iMyFone TopClipper is an easy and fast Twitter downloader for PC and mobile phones. It's the perfect solution for people looking for a way to quickly and easily save videos from their favorite Twitter accounts or those of friends and family. The app has been designed with the user experience in mind, making the downloading process straightforward and simple.
Unlike other downloaders out there, TopClipper is specifically designed to be used on both PCs and mobile phones, allowing users to save Twitter videos from anywhere at any time.
With just a few clicks, users can download Twitter video to MP4 and can have their favorite clips saved onto their computer or smartphone. Users can also choose between high-quality HD resolutions, as well as low-resolution sizes that are smaller in size but still offer great quality visuals.
---
2

Twitter Video Downloader

Twitter Video Downloader is a program that is both easy and straightforward, and its name is just as plain. Let's get this list started with this app. Simply following these instructions will allow you to download videos from Twitter using this tool:
Make a note of the website address (URL) of the tweet or the video (you can either copy it from the address bar or from the share tweet options below)
Simply copy and paste the URL of the movie into the appropriate space on the webpage, and then click the "Download" option.
After then, the program will convert the tweet so that it is in MP4 format, which you can then put anywhere you choose on your device.
You are able to download animated GIFs using the program in addition to videos. Downloading videos using Twitter Video Downloader is risk-free since it connects directly to Twitter's content delivery network (CDN) servers.
---
3

SaveTweetVid

Another well-known online video downloader, SaveTweetVid enables you to save videos from Twitter directly to your computer or mobile device.
It is expected that the tool would function well on all platforms, including traditional desktop PCs, mobile phones, and tablet computers.
This program, similar to Twitter Video Downloader, gives you the ability to download videos and GIFs from Twitter in MP4 format.
In addition to that, it allows you to convert videos from Twitter into MP3 files. You only need to copy and paste the URL of the movie that you want to download into the provided space, and after that, the downloading process will be complete.
---
4

Download-Twitter-Videos

Another program that has an intuitive user interface is called Download-Twitter-Videos. You may access the tool with any web browser you have installed on your computer, mobile device, or tablet.
When it comes to the quality of the video, you have the option of choosing between standard definition and high definition (if available).
It is a reliable web tool for download Twitter video to MP4, and its operation is identical to that of any other video downloader.
Best 4 Apps for Downloading Twitter Video for Android & iPhone
1

TopClipper

In addition to its user-friendly interface and powerful editing tools, TopClipper also offers advanced features such as batch processing, which allows users to convert multiple Twitter videos at the same time; video speed control; video preview before downloading; password protection; and support for multiple platforms including Facebook and Instagram (in addition to Twitter).

Ultimately, TopClipper is the perfect tool for anyone looking for an easy way to quickly download videos from Twitter so they can enjoy them offline or share them with others online.
With its smart design, impressive editing capabilities, advanced features and wide platform support – it's no wonder why this app is becoming increasingly popular among users around the world!
---
2

MyMedia - App

MyMedia is an iPhone file organizer that is both free and powerful. It does a good job of organizing the files on your iOS device as well as downloading videos from a variety of video-sharing websites such as Twitter, Facebook, and Instagram, and then saving them to your camera roll in an easy and seamless manner.

The only drawback is that the steps are difficult to follow. The fact that it does not include any kind of download guide or tutorial is another thing that makes it tough for customers to work with.

If you find that this procedure is too hard for you, you may always utilize the straightforward method that was described before to download movies onto your iPhone.
---
3

Video Downloader Pro iPhone

Video Downloader Pro is an application that operates as a video downloader and enables users to save videos from prominent video-sharing websites such as Dailymotion, AOL, Metacafe, and others.

You are given the option to choose the video quality while the download is in progress. Most importantly, it is totally secure and does not include any advertisements, malware, or viruses.
---
4

Download Twitter Videos - Built-in Video Player

There are no advertisements, no redirection, and no requests for the premium membership in this Twitter downloader , which makes it one of the finest Twitter downloaders available.

You won't have any trouble downloading movies or GIFs from Twitter thanks to the intuitive interface that the platform provides. Following the completion of the download, you will be sent straight to the video player.
TopClipper-Best Twitter Downloader to MP4
TopClipper is a cutting-edge video editor that lets you take clips from Twitter and transform them into something completely new.
To put it another way, it helps you become popular on Twitter with no effort by changing the parameters so that your video won't be counted against you by the TikTok algorithm. TopClipper will automatically adjust the clips based on your new settings.
To easily mirror and flip your video, you don't even need to know how to use editing tools. You can make a clip with a picture-in-picture effect without even selecting the videos yourself. It's not complicated at all.
TopClipper can analyze video data in real-time. Because of this, you may expect to see a brand-new video. You may also adjust the movie's playing speed and duration to your liking. TopClipper Twitter video downloader also makes it easy to rip the soundtrack from a video and save it as an MP3.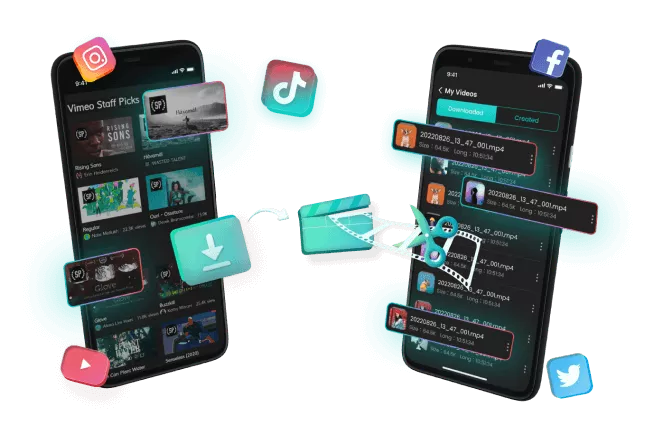 Key Features
User-friendly Interface
You can download watermark free videos.
Free to use
Automatically edit Tik Tok or Youtube videos
Conclusion
If you use any of the methods that are mentioned in this post, you will be able to swiftly and easily download videos from Twitter. When you do this, we advise that you show some concern for the rights of the person who made the film by giving them credit for their work.
If you want to publish the video on your own page or any other social media site, you need to make sure that you give credit to the original creator of the video.