Download Youtube videos without software in Easy Ways
Category: Videos Maker
5 mins read
Do you want to be able to download videos from YouTube without the hassle of using additional software? Today, downloading YouTube videos without software doesn't have to involve complex programs or applications. By following some simple steps and using basic tools, you can easily save your favorite YouTube clips in various formats without having to install anything on your computer. In this post, we'll discuss several easy ways to download YouTube videos without any software quickly and effortlessly - so don't miss out!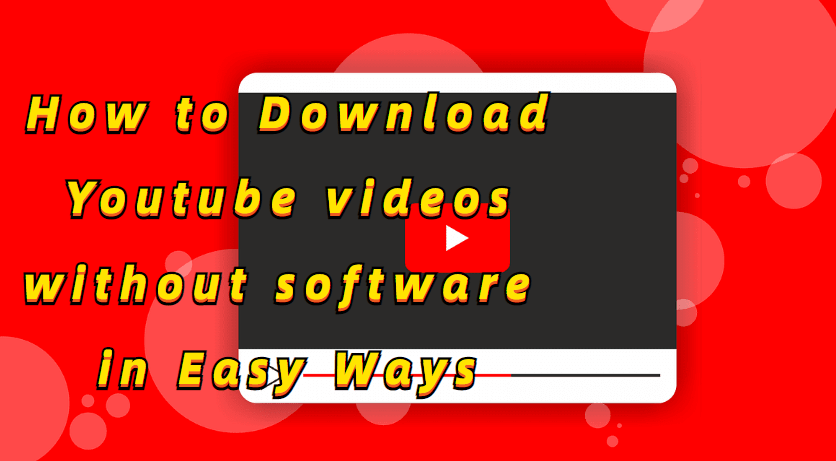 Top 5 to Download YouTube Videos without Any App
1

Topclipper

With iMyFone TopClipper, you can download YouTube videos all in one application, as well as automatically create original videos. Compared to manual video production, online video production increases efficiency, lowers costs, and grows account numbers faster. Beginners in video operations find it to be the best choice.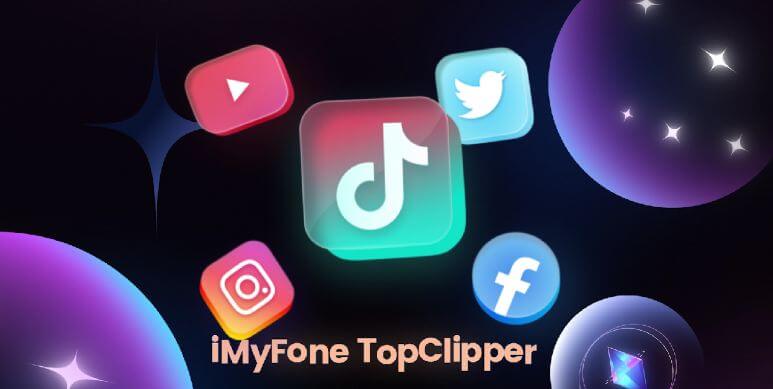 100% Free, 100% Working!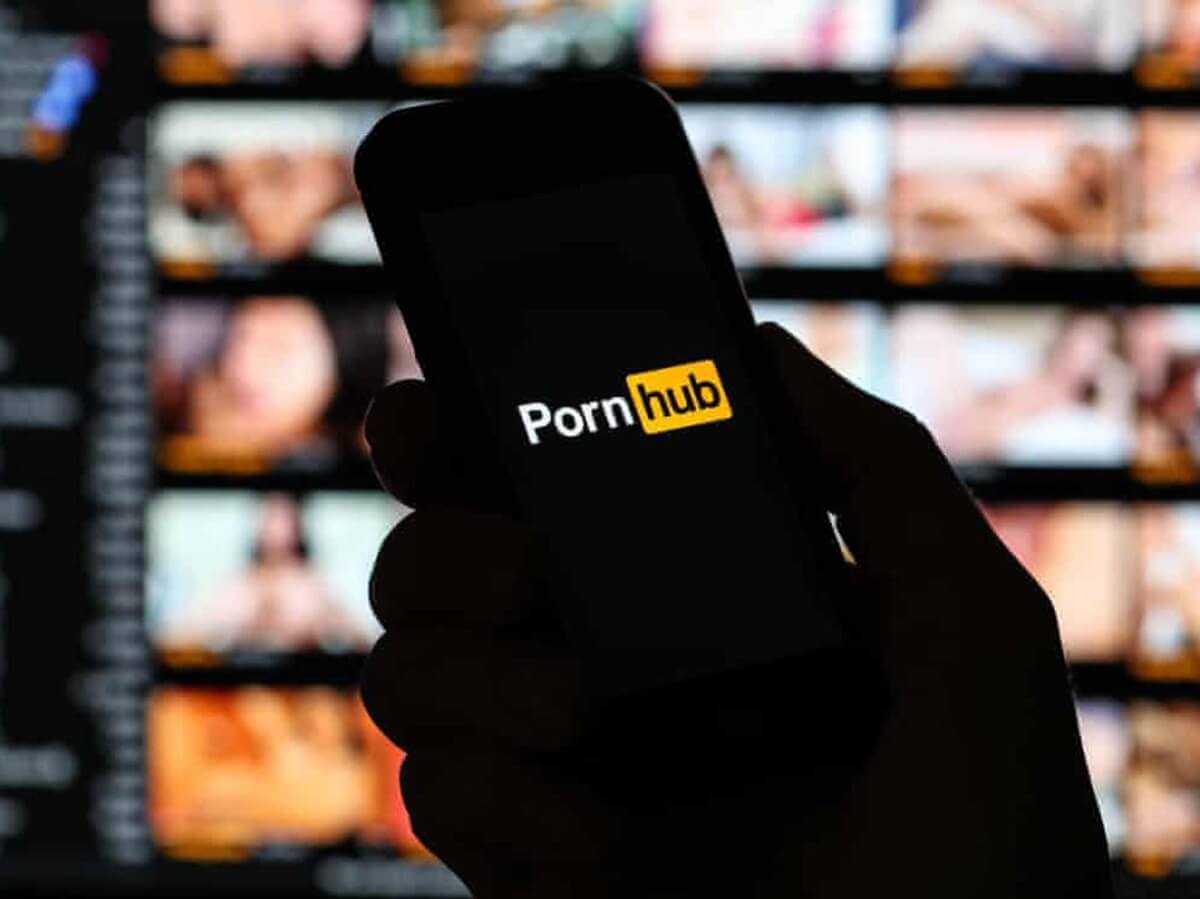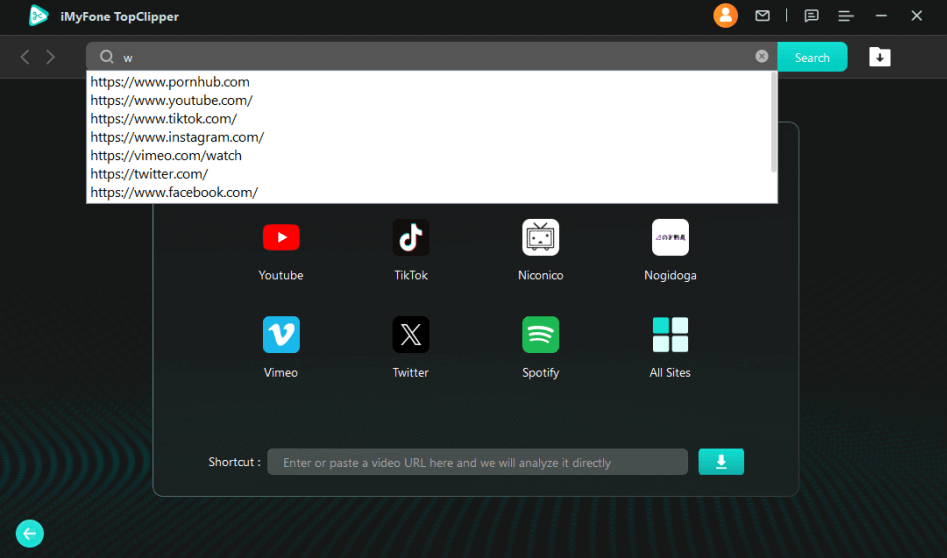 Limited Time 10% OFF Coupon Code for iMyFone TopClipper: TC10OFF
These steps will guide you through downloading YouTube videos without watermarks;
Step 1. Start iMyFone TopClipper by downloading it, installing it, and launching it. You can download watermark-free videos by selecting "Download Watermark-Free Video".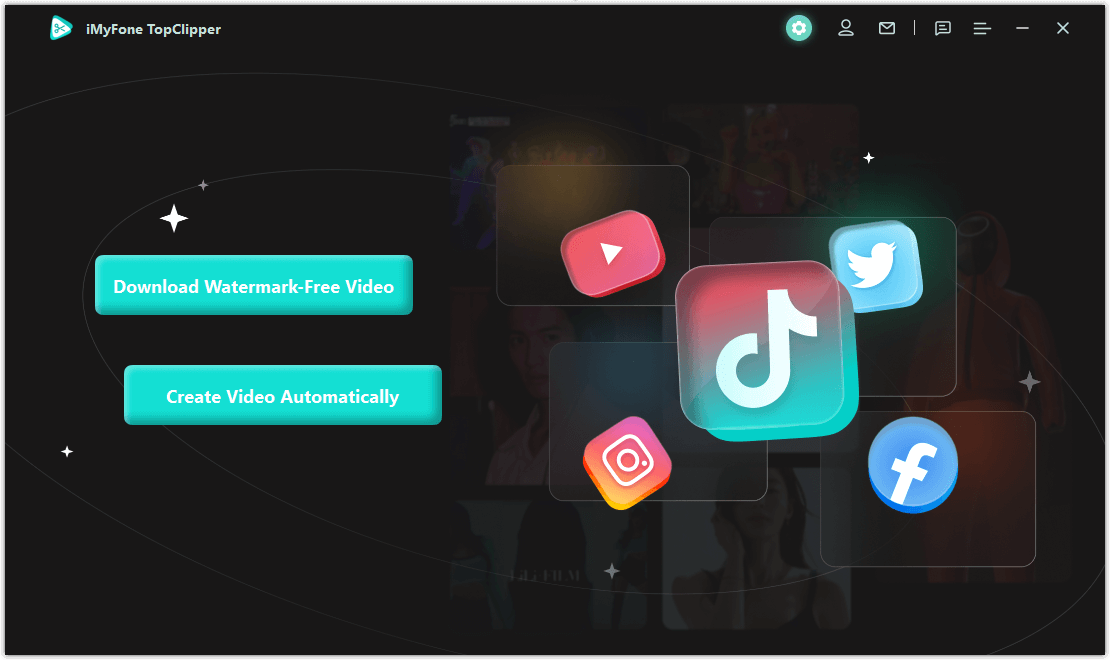 Step 2. Copy the video URL and enter it into the input box to begin downloading, or you can click on the icon for the video platform to be accessed.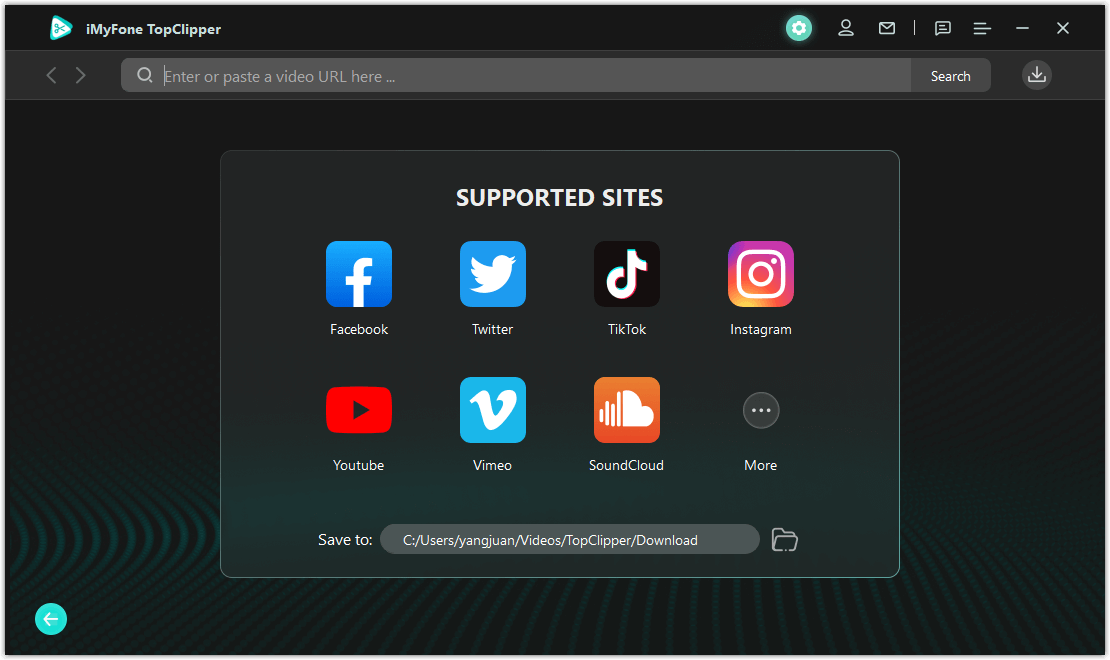 Step 3. You can access the parsing process by clicking "Download". Once it is complete, click "Download.", which will automatically download and save the video.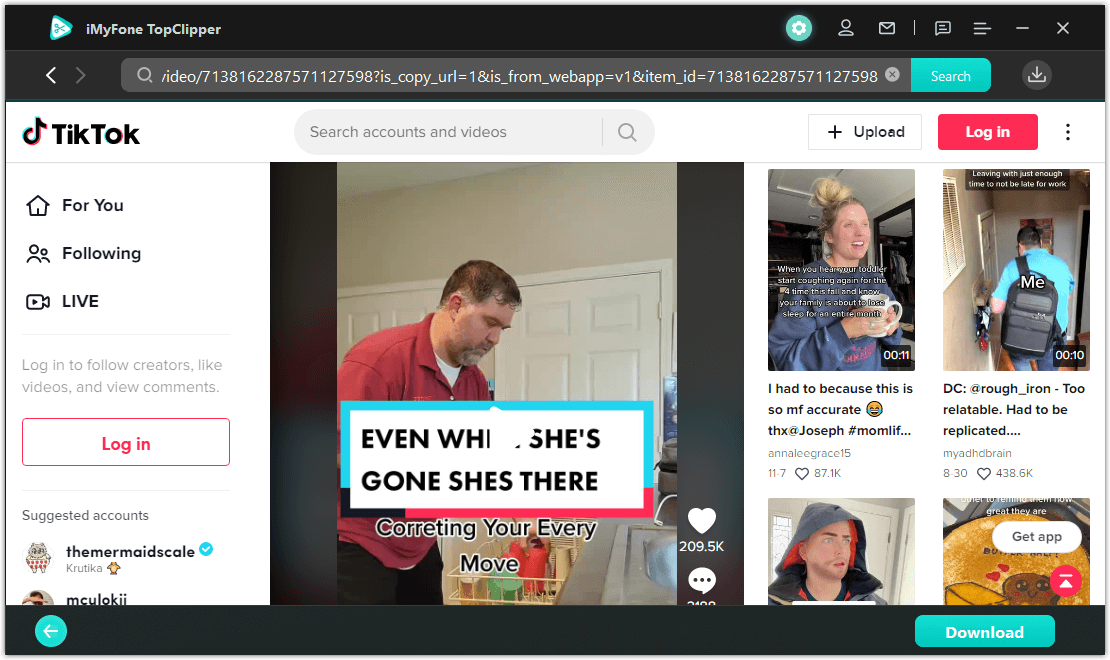 Step 4. Be patient while TopClipper downloads videos for you at high speed, it only takes a few minutes. Once the download has been completed, select the thumbnail for a preview of the video effect, or you can start editing automatically by clicking "Start Creating". If the file is saved in another location, you can open it there.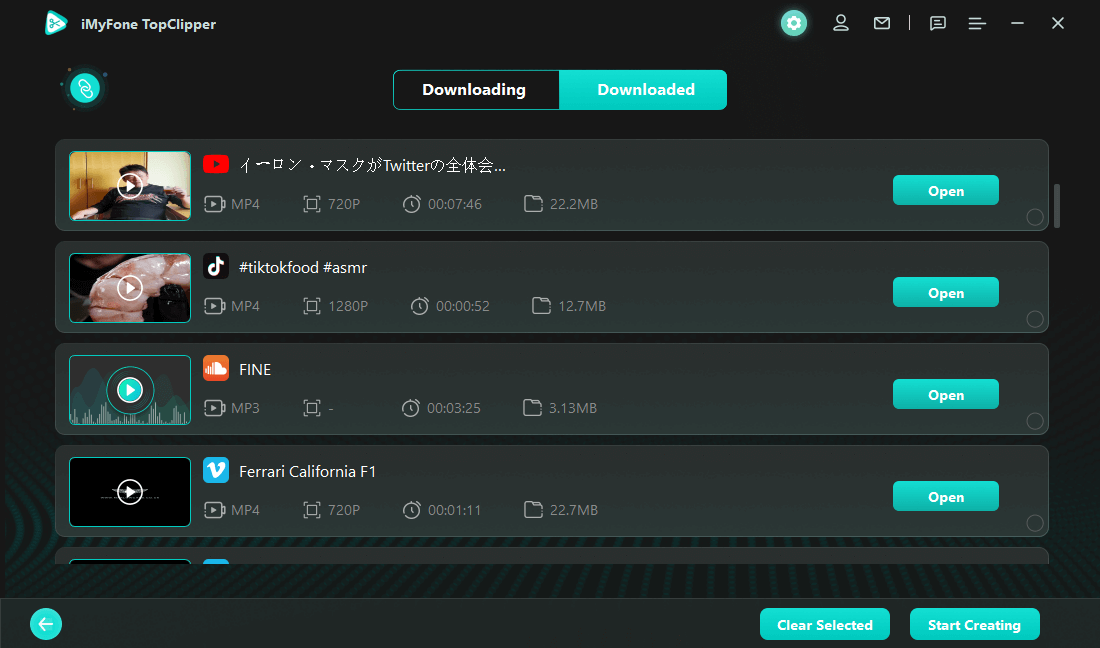 ---
2

Y2mateTV

YouTube videos can be downloaded with Y2mate without using any software or other applications. The application offers HD video downloads as well. With this tool, you will be able to download all types of video formats and it is very easy to use.

1. The YouTube video you wish to download can either be searched here for its name or you can copy and paste the URL over to this page.
2. Click on the Download button after selecting the video or audio format you would like to download.
3. If you are going to download your files, make sure you have completed your conversion before you start downloading them.
---
3

YTMP3

The YTMP3 download speed is amazing and it is available for free to anyone who wants to use it. You can download hd video from youtube without software with YTMP3.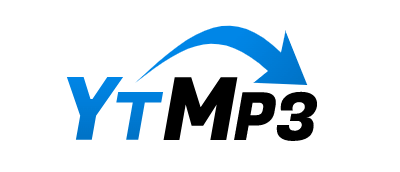 1. If you want to download a movie, you need to enter the URL of the movie.
2. The process of checking out the option to download takes only a few minutes. There is an option to download.
3. The video will begin to download immediately as soon as you click the Download button.
---
4

Ddownr

Using Ddownr, users can quickly and securely download high-quality YouTube videos without having to use any software on their computers. It is a fast and safe online video downloader.

1. If you would like to download a YouTube video, you will need to copy the URL for the video. You can directlydownload the video from YouTube .
2. If you are using a browser, type in the search box of the browser 'https://ddownr.com'.
3. To add the video to Ddownr, you will need to enter the link to it.
4. Please click on DOWNLOAD and choose the resolution from the list of options (you can choose from up to 250 resolutions).
5. If you want to download the video, you can do so through a zip file that will be downloaded to your computer once you are ready to download it.
---
5

KeepVid

You can find all your video needs at Keepvid, a platform that offers one-stop shopping. As a result, YouTube videos can be easily downloaded without any software.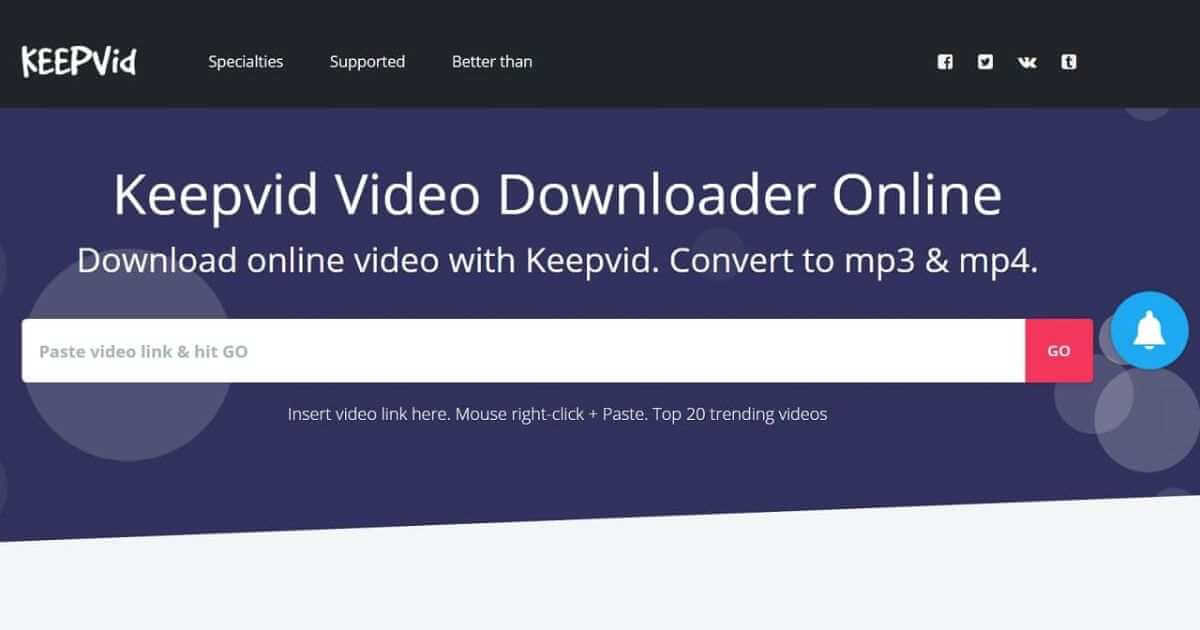 Video downloads directly from any site are possible using Keepvid, as well as online converters, compressions, editors, and more. The Keepvid YouTube video downloader does not require any software to be installed.
1. The URL should be copied to YouTube.
2. Take a look at Keepvid's upper area on the website and copy the link.
3. Choose the version you would like to download and click download now.
Download YouTube Video without the Software
For Android devices, iMyFone TopClipper for Android is a tool that can be used to download and edit YouTube videos without the Software. It is possible to download all YouTube videos using this program. Using just one click of the mouse, you will be able to save videos/audio that are watermark-free.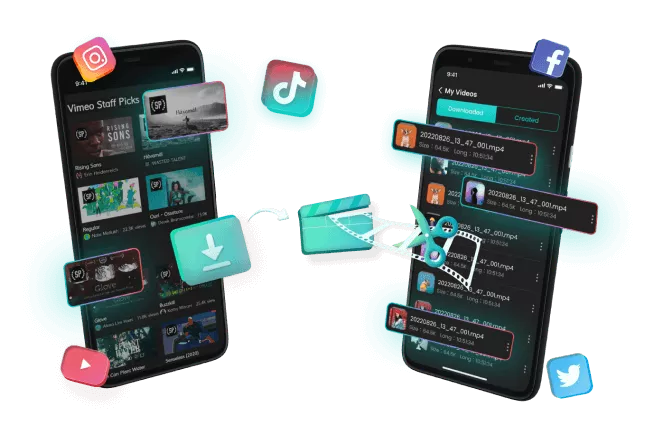 TopClipper Key Features:
Download Social Videos from Any Website without Watermark
Automatically Crop Brand-New Videos with Ease
Extract & Save Audio Freely
You can use TopClipper's video downloading feature to download watermark-free videos/audio to watch later or create your content with watermark-free video clips.
Step 1. Download and launch TopClipper
iMyFone TopClipper can be launched by clicking on the Download button at the bottom of the window.
Step 2. Search for videos
In the input box at the top, enter the video link you are looking for and click Search when you are finished.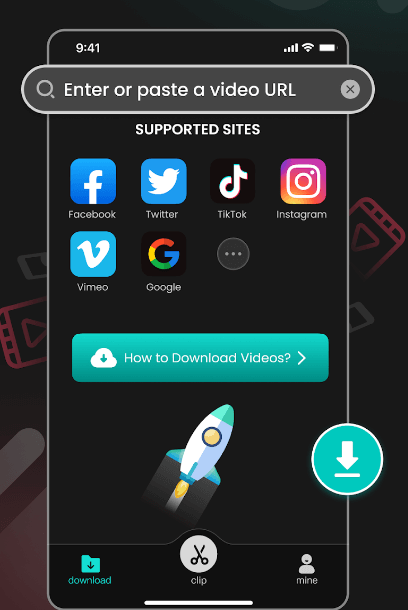 TopClipper—Best YouTube Video Downloader without A Watermark
iMyFone TopClipper is the best YouTube video downloader because it offers a host of valuable benefits along with the ability to download videos without watermarks. These benefits include faster downloads, higher-quality video and audio, and greater flexibility in terms of file formats and output resolutions.
Automatically Crop Brand-New Videos with Ease
---
Quickly and Easily Automatically Crop All of your Brand-New Videos with TopClipper! This powerful video maker gives you the ability to re-edit TikTok videos so that they are now uniquely yours, allowing you to avoid getting caught in TikTok's algorithm and increasing your chances of going viral. Just adjust the settings and let TopClipper do all the hard work - it'll even crop every frame perfect for you!
Extract & Save Audio Freely
---
Need to extract audio from TikTok videos? TopClipper makes it easy! Simply upload your video, select the portion you want to extract, and then save the extracted audio in any format you desire - all without watermarks. With TopClipper's powerful tools, extracting and saving high-quality audio has never been so easy.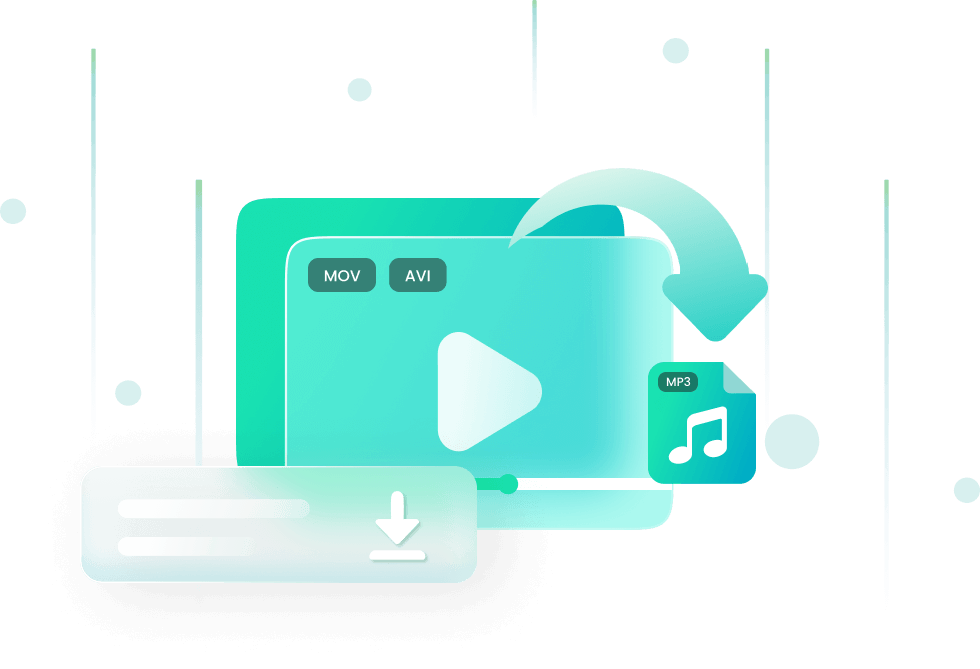 So what are you waiting for? Try TopClipper today and start automatically cropping your brand-new videos with ease!
FAQs for Saving YouTube Videos without Software
1 Should I Use Software to Download YouTube Videos, etc?
YouTube videos are often downloaded using software, but is this the best method? One major advantage of using software to download YouTube videos is that most programs make downloading fast and easy. With just a few clicks, you can download videos from YouTube and other popular video sites to your computer.
There are thousands of free and paid software programs that you can come across when you search on Google for ways to download YouTube videos. Getting viruses into your system may also be a risk when you download software. You might not be able to download your favorite YouTube videos when the process is too complex. Any unknown software should be avoided at all costs.
---
2 How to Download YouTube Videos without Software: A Step-by-Step Guide
Adding "SS" to a YouTube video's link is the easiest way to download it. To download YouTube videos without software directly, tap the "Download" button on the download page and you will be taken to the download page.
Step 1. View the video on YouTube and download it.
Step 2. Add "ss" to the title of the video after "www.".
Step 3. Enter "Savefrom.net" and you will be guided to the download page.
Step 4. Click "Download" to download the video to your computer once you have selected the appropriate video quality.
---
3 Is TopClipper the best tool to save youtube videos without a watermark?
The iMyFone TopClipper tool is one of the most popular tools for removing watermarks from YouTube videos and it is one of the most widely used. Additionally, it can also be used to save YouTube videos without watermark, making it an excellent choice for anyone who wants to download their favorite content from the YouTube platform without having to deal with a watermark.
Conclusion
From a time and effort perspective, downloading a YouTube video without the use of any software is worth the effort. In addition to the fact that it is really easy to do, it is also free of charge. The following methods will enable you to download videos from your favorite channels within a matter of seconds using any of these methods. Therefore, we have been able to learn how to download Youtube videos without software in easy ways without the need for any software. It was quite simple, wasn't it? So don't waste your time thinking too much and get started doing the same right away!