1. Introduction: What is Auto-Subscription
iMyFone provides four kinds of Licenses: they are 1-Month Plan, 1-Quarter Plan, 1-Year Plan and Lifetime Plan. The differences are the number of devices allowed to be used with the program and available period. Take Data Recovery for iPhone for example, 1-Month Plan supports only one iOS device for 1 month, 1-Year Plan supports only one iOS device for 1 year, while Lifetime Plan allows up to 5, 10, 15, 20 iOS devices or no limitations for lifetime.
If you paid the order directly by Paypal, there is no auto-renew subscription service and there won't be charges in the future. If you click "Proceed to Checkout" to purchase 1-Month, 1-Quarter Plan or 1-Year plan, there will be an auto-subscription, which means that the payment platform(iMyFone cooperates with Shareit, a legal purchase platform) you have gone through will charge the amount automatically (plus applicable taxes), prior to the expiration of your 1-Month Plan, 1-Quarter Plan or 1-Year Plan, so that your license will not be disconnected.
If you don't want a subscription, you can cancel it on your own.
2. How to Cancel Auto-Subscription
Step 1: Login Your Shareit Account
Go to https://account.mycommerce.com/ to login your Shareit account. You will need to sign in as "Customer", and enter your registered email in the User ID box. The password is the one when you set up the Shareit account. If you don't know the password, click "Request Login/Password", which will bring you to the password reset page. Follow the instructions to reset the password and then login your account.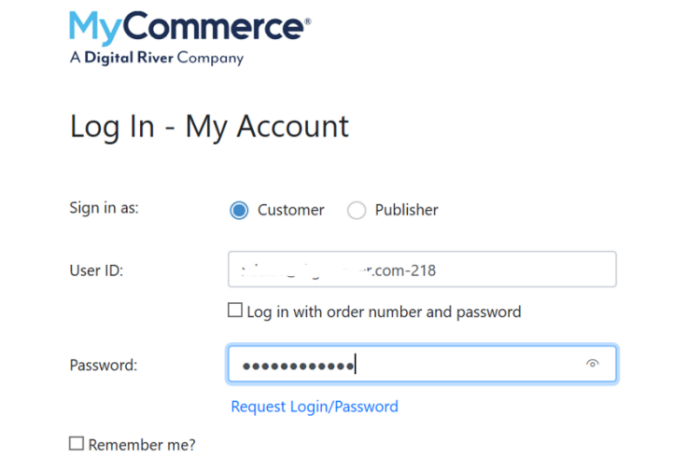 Step 2: Select The Subscription You Want to Cancel
After the login, you can see all auto-renewal orders. Just click on the reference number of the order you want to cancel, and then click on the "Cancel Subscription" button.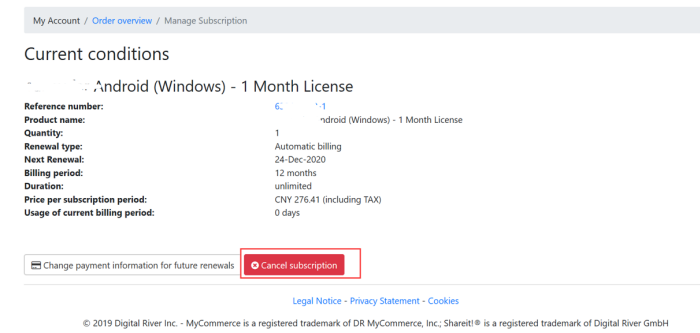 Step 3: Confirm And Finish The Canceling Process
Once you click "Cancel subscription", a pop-up reminder will ask if you are sure to cancel the subscription. Click "Yes" to confirm it. Now you've canceled the subscription successfully. A notification of the subscription cancellation from Shareit will be sent to your registered email as well.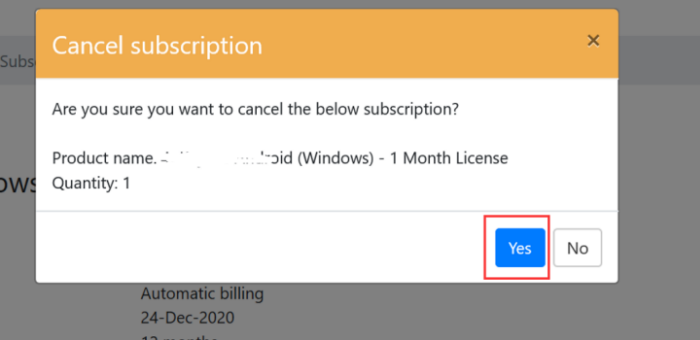 3. Contact Support to Cancel Auto-Subscription
To save your time, you can cancel auto-subscription by yourself with the solution provided above. If it can't be canceled, you can always contact our support team for help. We are always at your service.