If you have been stuck on the screen that asks you to enter your previously synced Google Account after resetting your Android device, you already know how frustrating this can be. If you cannot recall the previously synced Google Account, it might appear as if using your device may be impossible.
This is not the case, however. All you will need to do is figure out a way to bypass the FRP (Factory Reset Protection). For some specific Android versions, you can bypass FRP with Talkback. Removing the FRP lock without Talkback is more effective for most Android users.
How to Bypass FRP without Talkback
As noted earlier on, when you bypass FRP with Talkback, you will be relying on a weakness that is available on mostly the older Android versions. If the device featuring the FRP lock runs a newer Android version, you may not have the ability to exploit the issue.
In this case, you will have a better chance of succeeding at getting rid of the FRP lock using a third-party tool called iMyFone LockWiper FRP unlock tool, which works with all Android versions, from Android 2.3 to Android 9.0. It is extremely easy to use. No technical knowledge is required to use the tool.
What You Can Benefit from LockWiper (Android)
Permanently remove FRP lock from any Samsung devices even without internet
Your device will be completely unlinked from the previous Google account so it won't be traced or blocked by it
Easily switch to a new FRP account and you can enjoy all the features on your device
Provide specific removal solutions to promise good success rate
Get rid of screen lock credentials (PIN/Pattern/Password/Fingerprint/Face) when you're locked out
How to Bypass FRP without Talkback with LockWiper
LockWiper (Android) provides free trial. Don't be hesitate to download for trial and check whether your device is supported or not.
Step 1: After installing LockWiper (Android) on your computer, launch the tool and then select Remove Google Lock (FRP) on the initial screen.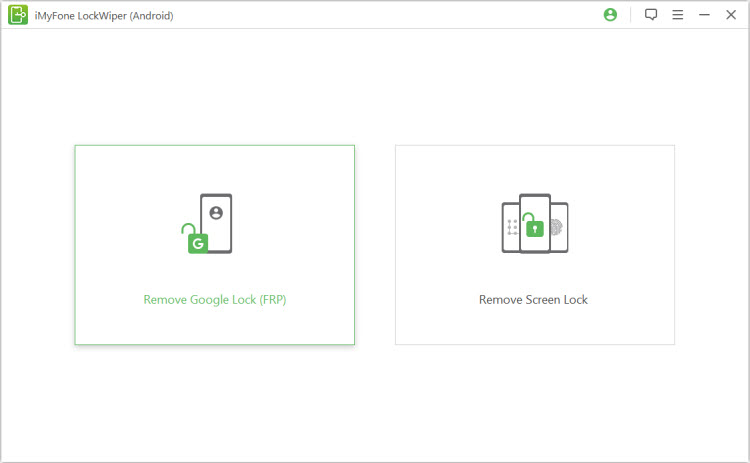 Step 2: After tapping Start, grab your USB cable and connect your device to the computer. Select the detailed information for your device and let it start downloading data package.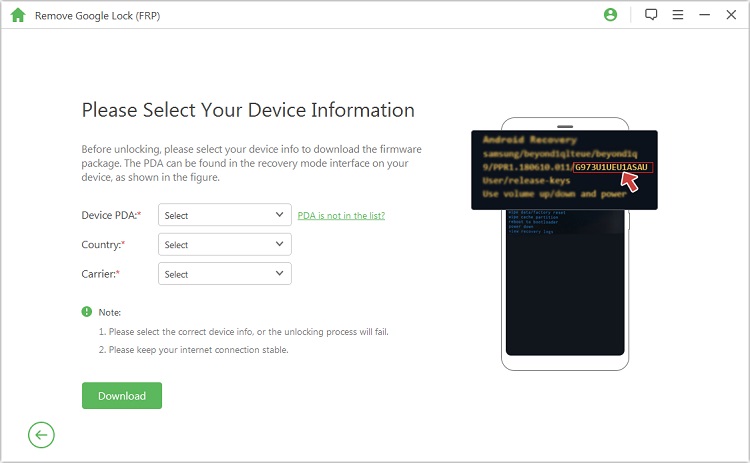 Step 3: Click Start to Extract to unpack the package and let LockWiper (Android) install it on your device then.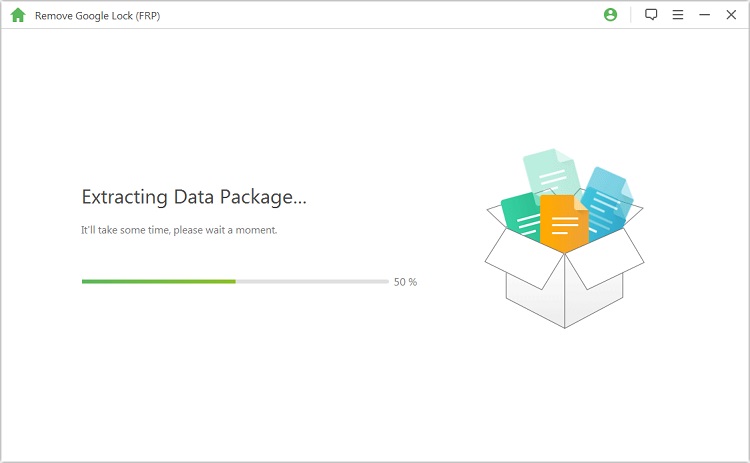 Step 4: After the installation finishes successfully, simply enable the OEM unlock and USB debugging by following the simple instructions which appear on your PC screen.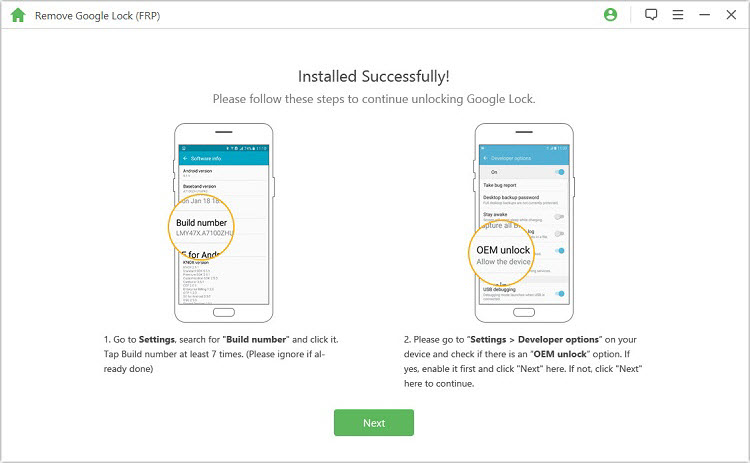 Step 5: LockWiper (Android) will then download and extract a specific firmware package for your specific device. Installation of the package will begin then and take you a few minutes to complete the unlocking process.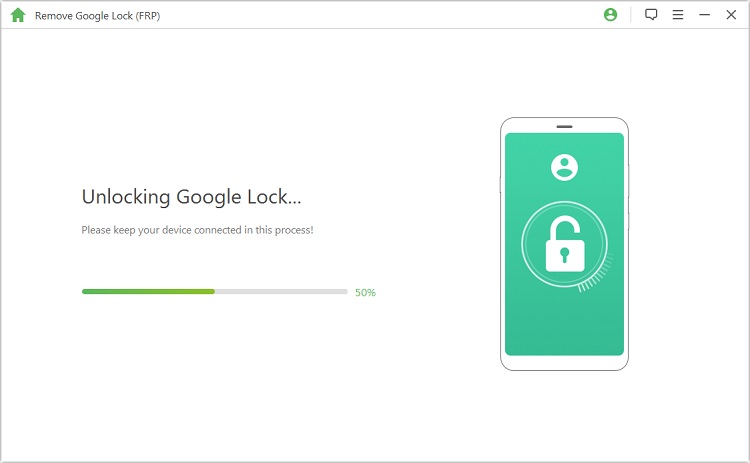 When it's done, you can set up your device without verifying the previous Google account. Instead you can create or sign in with a new one.
How to Bypass FRP Using Talkback
While you can bypass FRP using Talkback, this option has a large number of limitations. The limitations include the ones outlined below:
Some of its steps are complicated, especially for new Android device users.
If you are using a recent Android version, this option may not work. The FRP bypass capitalizes on bugs which may not be available on newer Android versions. Lots of users tried and complaint that this wouldn't work.
Your Android device has to be connected to the internet for this bypass method to work.
There is no guarantee that you will be able to use a different Google account on the device after bypassing the FRP with talkback.
To bypass FRP with Talkback, you will need to follow the steps below:
Step 1: Turn your Android device on and try to set it up. You need to connect the device to a Wi-Fi network.
Step 2: After setting up network, go back to the welcome screen and then tap the Home button thrice. This will enable the Talkback feature.
Note: For devices which do not have a Home button, long-tap using 2 fingers to enable Talkback.
Step 3: Draw an L on the screen and then swipe to the right on your screen. Some options should appear. Double-tap the Talkback Settings option.
Step 4: Enable "speak when screen is off".
Step 5: Draw an L on the screen again and then click "pause feedback". Next, tap OK to suspend the talkback.
Step 6: Click the "help & feedback" option in the Talkback settings.
Step 7: Tap on the search icon and then start typing voice. Select the voice option when it appears.
Step 8: Click "get started with voice access". You should see a video tutorial. Tap the play button.
Step 9: When the video starts playing, click the share button and then tap the 3 dots. This should redirect you to YouTube's website or application.
Step 10: Pause the video and then drag it down. Tap the 3 dots showing on the top-right corner of the YouTube screen.
Step 11: Next, choose the Terms & Privacy Policy option. You should be asked to choose a browser. Pick the desired browser. Now, the FRP bypass should be successful.
In Conclusion
If you are stuck on the FRP lock screen, bypassing this screen should not be difficult for you. While you could try bypassing the FRP with talkback, this solution may not work for you. A solution that guarantees you success is using iMyFone LockWiper (Android). The tool features a 98%+ success rate. If you are not sure whether the LockWiper (Android) can work for you, you can test it using the trial version which is 100% free.