Question
My friend gave me an iPhone which he doesn't remember the passcode of (And it's now disabled because he failed too many times trying to unlock). I know you can restore the device via iTunes, but I don't have the passcode which means I
can't tap "trust" on the phone
.
So what I want to know is, is it possible that I can "trust" computer on this disabled iPhone? If so, how to do that?
First thing first, let me just throw the conclusion here: trusting a new computer on a disabled iPhone or iPad is definitely possible.
However, because Apple values security and privacy VERY much, almost TOO much, getting into the disabled iPhone and trust computer might be a little bit tricky.
But still, it's doable.
Not only is it doable, it's also doable within a couple of minutes.
So today we are going to introduce a couple of solutions for you to easily get into the disabled iPhone and trust a new computer on it. Two of the solutions are Apple's official approaches, while the other is a third-party solutions that allows you to not only remove the disabled status of your iPhone, but also bypass Apple ID on most devices without data loss. We will talk more about the solution in Part 3.
But for now, let's start from the very beginning.
Part 1: Do You Really Need to "Trust" Computer on Disabled iPhone?
Before we get into the solutions, let's evaluate your situation first.
As you may already know, once your iPhone gets disabled, you cannot even type in the passcode. The only way to get it out of the disabled mode is by connecting it to iTunes. But then here comes the problem, if you cannot get into the phone, you cannot "trust" computer, therefore cannot connect to iTunes.
But here is the thing:
iPhone being disabled does not mean that you can't connect it to iTunes.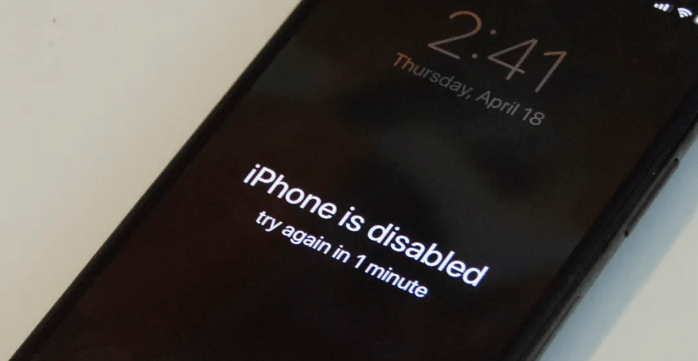 You see, the "trust computer" mechanism, in fact, only works for the computer that has never been connected to the device before. By design, if you connect your disabled device to an already trusted computer, you will not need to tap the "trust" button on your phone, and iTunes will directly recognize your device without any other permissions.
So, to put it in simple words, connect your device to a computer which has been connected to it before. If the iPhone previously belongs to your friend, ask him or her to connect the device to an old computer, erase the passcode, and then pass it down to you. That would solve most the problems.
Note
If you constantly receive the "trust computer" request even when connecting it to an old, already trusted computer, check out the
last part of the article
where we discuss some other "trust computer" related issues.
But the more common situation is, you cannot find an already trusted computer, your iPhone gets disabled, and you need to trust the current computer to connect. Well, here are the solutions.
Part 2: Trust Computer on Disabled iPhone with iCloud.
The first solution to trust computer on disabled iPhone is by using iCloud. To be more specific, the "Find iPhone" feature. Using this feature will allow you to get the iPhone out of the disabled mode remotely, whithout even touching the device itself. Here are the requirements for this solution to work.
For this solution to work, you need to make sure:
Your disabled iPhone has logged in with an Apple ID;
You know the Apple ID on the disabled device and its password;
You know the security questions of that Apple ID;
Your disabled iPhone has the "Find My iPhone" feature turned on and is connected to the Internet.
Also, as you can imagine, this method will erase all data on your device.
Okay. If you thing this is doable for you, here is how it works. To trust computer on disabled iPhone or iPad with iCloud:
Step 1: Go to the "Find My" page of iCloud, scroll down and find the "Locate your device on iCloud.com" entrance. Click on it.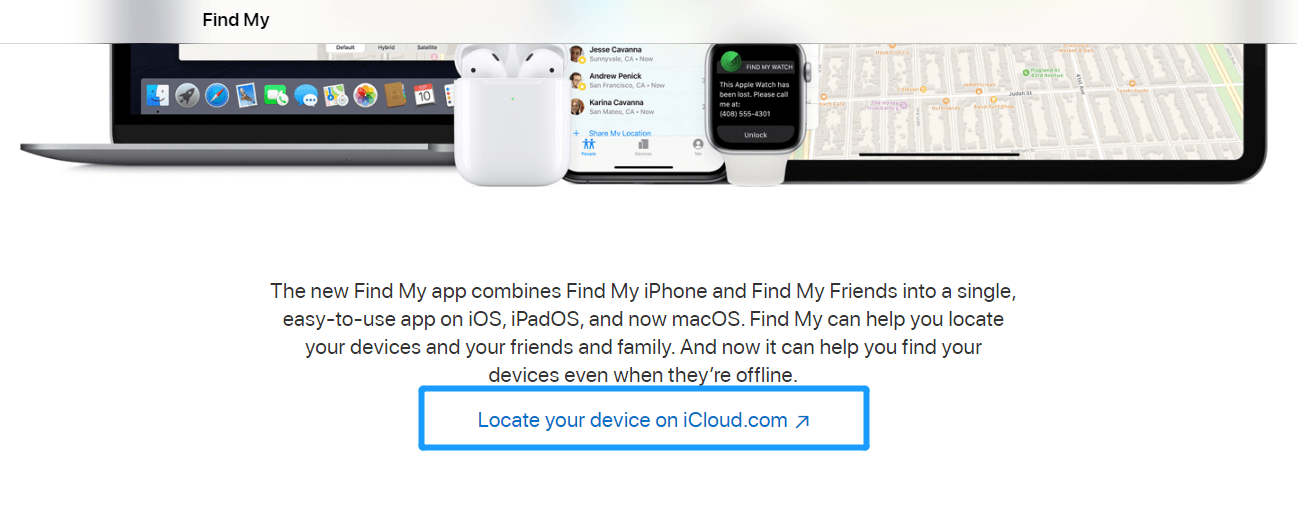 Step 2: Log in the same Apple ID as that on your device.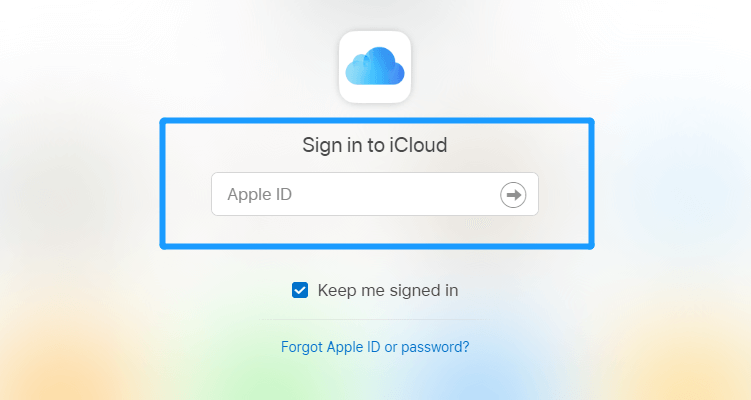 Step 3: Click on the "Find iPhone" button. The Find iPhone function can not only allow you to locate your device, whether it's disabled or not, but also allow you to erase the iPhone and get it out of the disabled status.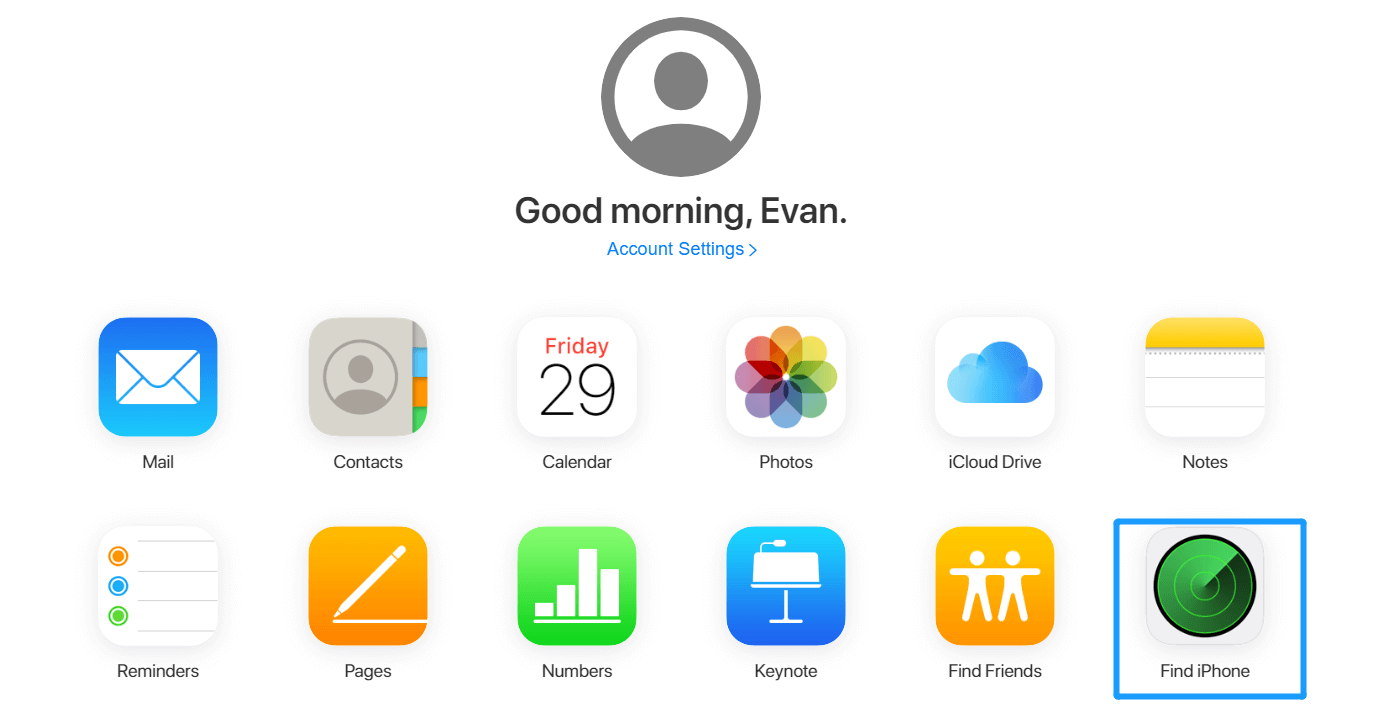 Step 4: Click "Erase this iPhone" on your disabled device's card. If you have multiple devices under this Apple ID, be sure you select the right device to erase.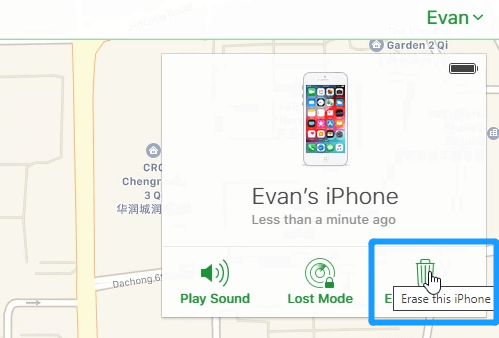 Step 5: After clicking "Erase", there will be a window popped up, asking you to confirm the erase operation. Click "Erase", and type in the password of the Apple ID again, along with the answer of the security questions, then your disabled device will start getting erased.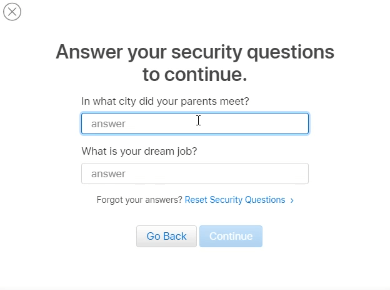 Step 6: iPhones getting erased with this method will be able to be setup as a new one. Now you can set a new passcode, and then trust computer when connect it to your computer.
Note
As you can see, this method requires you to remember a lot of accounts, passwords and answers of security questions. For people who does not have all that stuff remembered, you sohuld probably check out the next solution with LockWiper, which is simpler and requires less of your information.
Part 3: Trust Computer on Disabled iPhone with iMyFone LockWiper
iMyFone LockWiper allows you to get around the passcode on your disabled iPhone, and then trust the new computer after getting into the device. As always, I'll list everything you need to apply this solution first.
For this solution to work, you need:
The iMyFone LockWiper for iOS program;
And that's it.
Okay, that looks simple enough. But how does it work? How can LockWiper help you get into the disabled iPhone and trust computer? Well here are the steps:
Step 1: Download iMyFone LockWiper for free and install it on your computer.
Key Features:
Enable your disabled iPhone in any scenario.
Remove iCloud account from activated iOS devices with simple clicks.
Unlock Screen Time passcode in without passcode.
Have full access to all functions to your iOS device.
Restore your device with no risk of bricking it.
Step 2: Launch the program, and click "Unlock Screen Passcode".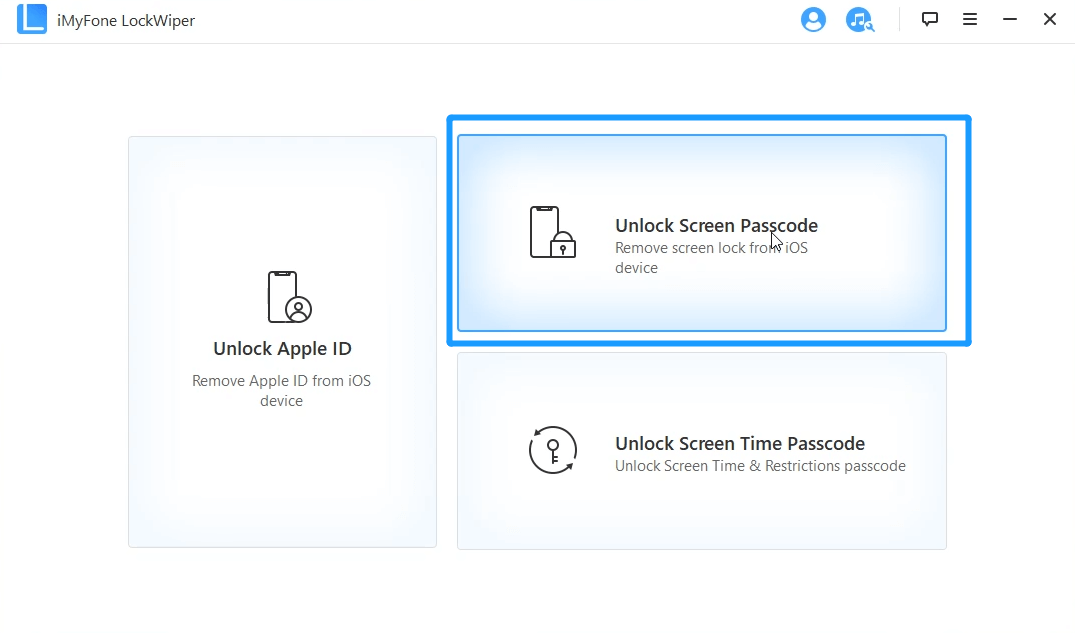 Step 3: Connect your disabled iPhone to the computer and follow the instruction to let the program download a firmware for your device. You don't need to do anything else but clicking "Next" in the process.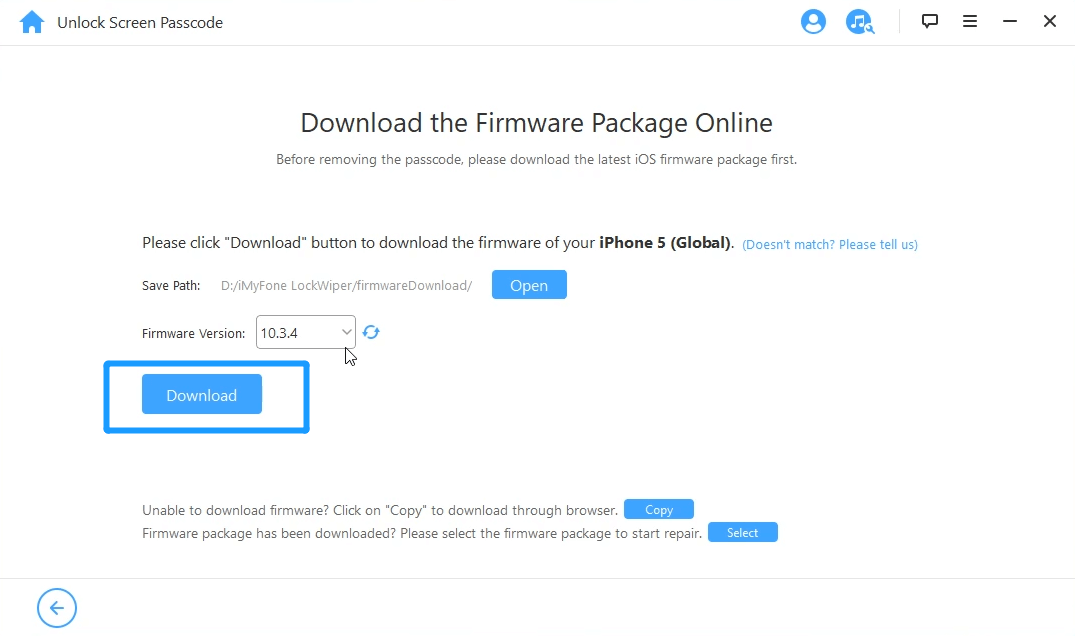 Step 4: After the firmware is downloaded, Click "Start Unlock". Meanwhile your disabled iPhone will start rebooting, and all you need to do is wait. Also, make sure the disabled iPhone stays connected to the computer in the entire process or it might get bricked.
Finally, when you see this "Unlock is Complete" screen, it means the passcode on your device has been successfully removed.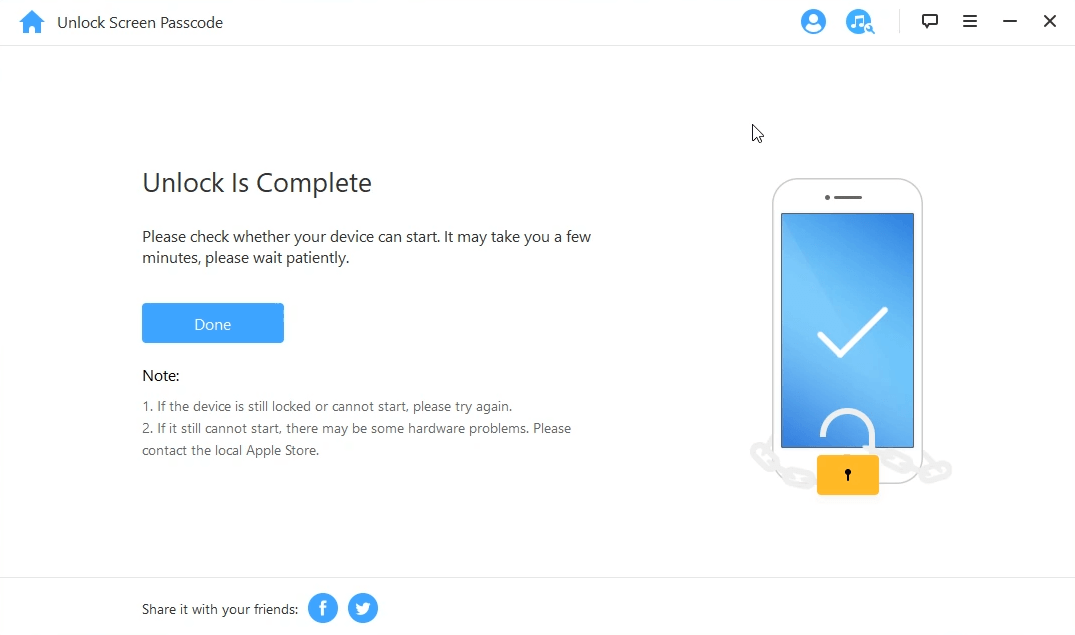 Once the process is done, you can start setting a new passcode on your iPhone, then connect the device to iTunes and trust computer without a problem.
Note
Normally LockWiper can get your passcode removed within half an hour. However the firmware download time could vary depending on your internet connection. As mentioned ealier, this program is a multi-functional application. It can not only remove the passcode on your iPhone, but also remove Apple ID from some iPhone or iPad devices
without data loss
. You can check out the
official webpage page of iMyFone LockWiper
for more information or directly
download LockWiper for free
(For Mac version click
here
) and start a free trial.
Part 4: Trust Computer on Disabled iPhone with Recovery Mode
Finally we have this officially suggested solution for your disabled iPhone. If you get locked out of your iPhone and search for help on Apple's official website, this is the solution you'll get. It works for most devices, but will not keep any data on it. Here is what you need for this solution to work:
For this solution to work, you need:
Functional physical buttons;
And patience.
The steps are simple, but you might have to try it a couple of times until you successfully enter the recovery mode. Now here is how to do it:
Step 1: Connect your iPhone to your computer and open iTunes.
Step 2: While your iPhone is connected to iTunes, force restart:
On iPhone 8/8 Plus or iPhone X or Later: Press and release the Volume Up button, press and quickly release the Volume Down button, and press and hold the Side button until recovery mode appears.
On iPhone 7 or 7 Plus: Press and hold both the Side button and Volume Down at the same time until recovery mode screen appears.
On iPhone 6S Plus or Earlier: Press and hold both Home and Side buttons until recovery mode screen appears.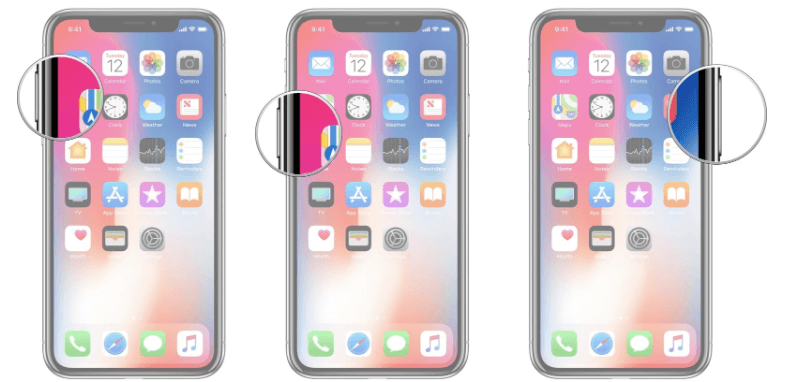 Step 3: Choose "Restore" and iTunes will wipe your iPhone and download the latest version of iOS on your iPhone. Wait for the process to complete before setting up your iPhone.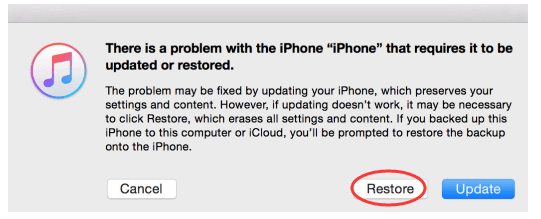 After restoring, you can then setup this disabled iPhone as new, and easily trust this computer when connected.
Part 5: Trust Computer on Disabled iPhone Related Q&As
To sum up, the iCloud solution allows you to wipe your device remotely, clear the passcode, remove the disable mode on your iPhone and eventually allow you to trust a new computer. But to use apply this method, you need to know the Apple ID, its password and all answers to the security questions. The LockWiper solution is definitely the simplest one. Besides allowing to unlock disabled iPhone and trust computer, the program also comes with many other practcal unlock functions which could be really handy. Finally we have the recovery mode solution. It's not easy to operate, it will wipe all data on your disabled device, but at leaset it doesn't require any account or password.
Now you should have a clear idea on how to trust computer on disabld iPhone. If you still have some "trust computer" issues after getting into the iPhone, maybe you can find quick answers here.
Q

What if the "Trust computer" window does not show up?
The "Trust computer" window on your iPhone will only show up when you connect it to a computer that it has never connected to before. But if it is a new computer and you still don't see the "Trust computer" window, try update your iTunes by clicking "Help", then "Check for Updates".
Q

What if the "Trust computer" keeps popping up every time I connect the iPhone to computer, even I have trusted it before?
Normally you only need to trust a computer at the first time you connect your iPhone to it. But if the "Trust computer" window keep showing up every time you connect your iPhone or iPad, try reset settings by going to "General", "Reset", then "Reset location & privacy". After resetting, the "Trust computer" mechanism should be working properly.
Q

What if I accidentally chose "Don't trust"?
Disconnect the device from computer, wait for a while, about 10 seconds, and then reconnect it, the "Trust computer" window should pop up again. You can also reset settings as suggested above to undo the "don't trust" operation.
Q

How to avoid iPhone getting disabled?
Well, to be simple, remember your passcode.
Normally, iPhone getting "disabled" is a consequence of failing too many times with passcode. When your device gets disabled for the first time, you will need to wait for a minute to retry the passcode. If you fail again, you will have to wait for 5 minutes. If you keep typing wrong passcodes, eventually iPhone will no longer allow you to input passcode unless you connect your device to iTunes.
But besides intentionally input wrong passcode, you can sometimes accidentally type random passcode on your phone when it's in your pocket and eventually causing the disable mode. To prevent this from happening, use Touch ID or Face ID instead if condition allows.