An Ultimate Guide to Unlocking iPhone Pattern
Category: Unlock iPhone
5 mins read
Pattern unlocking is officially not supported on iPhone devices, but there are tweaked apps available that can be used after jailbreaking to enable the feature on your iPhone. So if you have been earlier successful in enabling the pattern on your iPhone, but now regretting it as you have forgotten the pattern, no need to panic as we are here to help. In this article, we will help you know everything about using pattern lock on iPhone and ways to unlock iPhone pattern.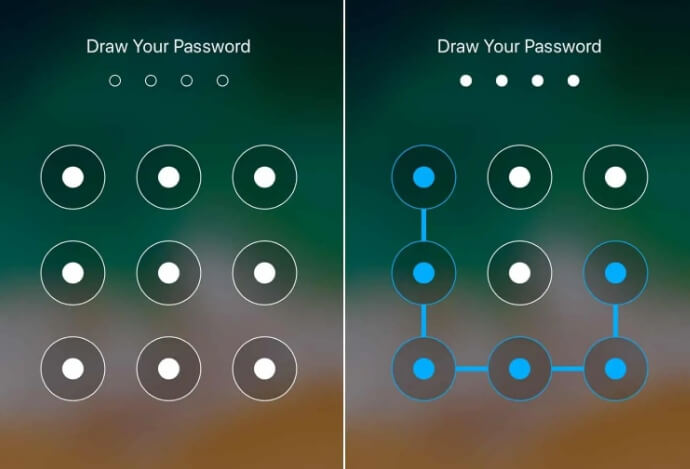 Now download iMyFone LockWiper to unlock iPhone pattern without passwords.
Part 1. How to Add Pattern Lock on iPhone 
An iPhone user is well aware that the standard lock options available on the device include a passcode ( 4 and 6 digits), Touch ID, and Face ID. The pattern unlock feature is not yet offered by Apple on their devices. Still, if you are keen to use this feature on your iPhone, you would need to jailbreak your device and install tweaked and unauthorized apps to enable the feature. The process of jailbreaking will enable you to access the apps that are not otherwise supported by the iPhone, but on the other hand, the process is also risky, and if any issues arise, the warranty on the device voids in case of jailbreak.
To add a pattern lock on iPhone you need to first use jailbreak repo extractors like Hexxa Plus, Trimgo, and others so that package managers like Cydia, Installer 5, and others can be installed. Cydia is one of the popularly used package managers that comes with several Android-based apps including the one for the pattern lock.
Steps to add pattern lock on iPhone
Step 1: First of all, you need to jailbreak your iPhone device. 
Step 2: Once you are successful in jailbreaking the device, you now need to install the Cydia app. 
Step 3: Open the installed Cydia app and then in the search bar, look for Android Lock. 
Step 4: Next, download, and install the Android Lock app and then go to Settings > Android Lock.
Step 5: Click on the Change the pattern option and then draw the desired pattern on your iPhone screen.
Step 6: Finally, clicking on the OK button will set and activate the entered pattern. 
Part 2. How to Unlock iPhone Pattern If I Forget the Pattern
If you have been successful in installing the pattern lock on your iPhone that is good but what if you have now forgotten the pattern? It's definitely a panic situation but we are here to help you with the best solutions. Check out the methods below that can be used for unlocking the iPhone.
Method 1.

iMyFone LockWiper

iMyFone LockWiper is an excellent software that helps in removing and bypassing all types of passwords and passcode on iOS devices. The software is effective and easy to use. Anyone without tech skills can unlock iPhone screen locks without any hassles.

The Video and Steps to unlock iPhone Screen Passcode using iMyFone LockWiper

Step 1: Download, install, and launch the software and on the main interface choose Unlock Screen Passcode mode.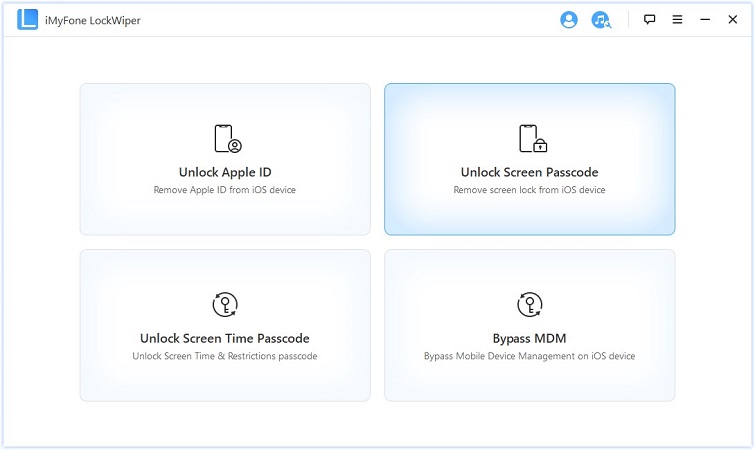 Step 2: Click on the Start button and then using a USB cable, connect your phone to your system. Tap on the Next button.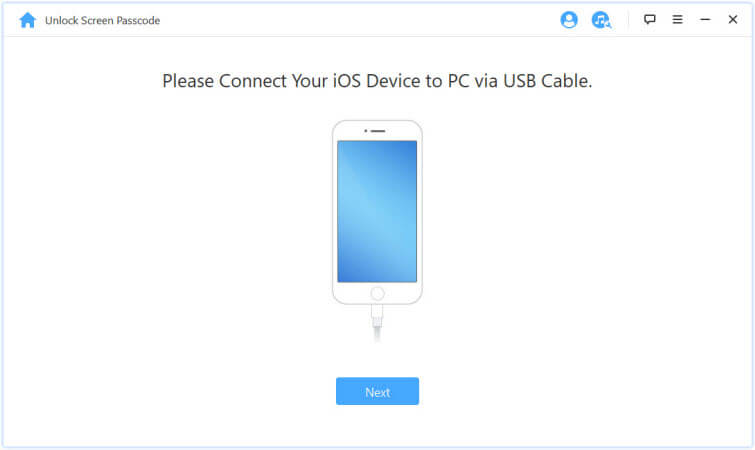 Step 3: The connected device model will be auto-detected by the software and then select the firmware version and tap on the Download button. It will take a few minutes for the firmware package to be downloaded.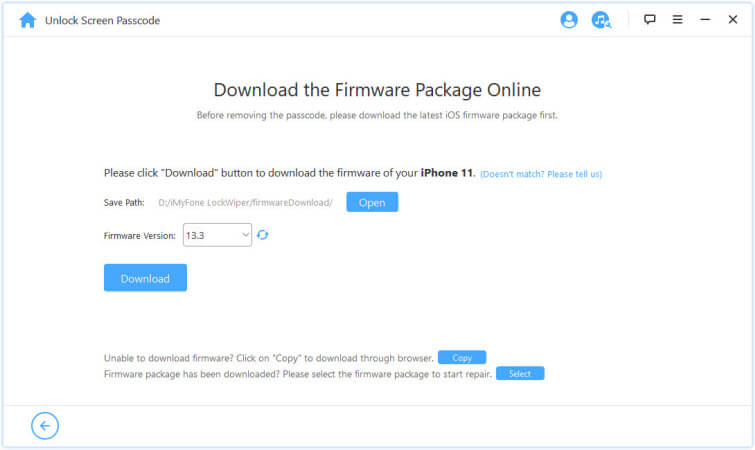 Step 4: Next, tap on the Start to Extract button and then on the Start Unlock button for the process to start.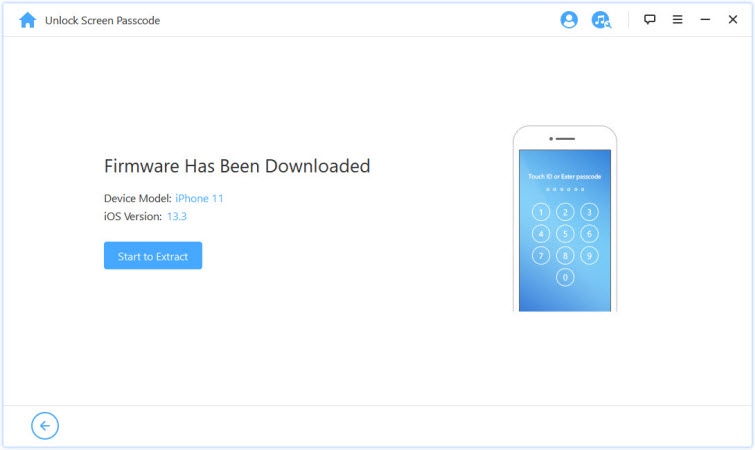 Step 5: To double confirm your device unlocking read the notice and enter 000000 and then tap on the Unlock button. Now, the connected device will enter the Recovery mode and the process of device unlocking will start. Finally, when the process is complete, you will get a message saying the same on your software interface.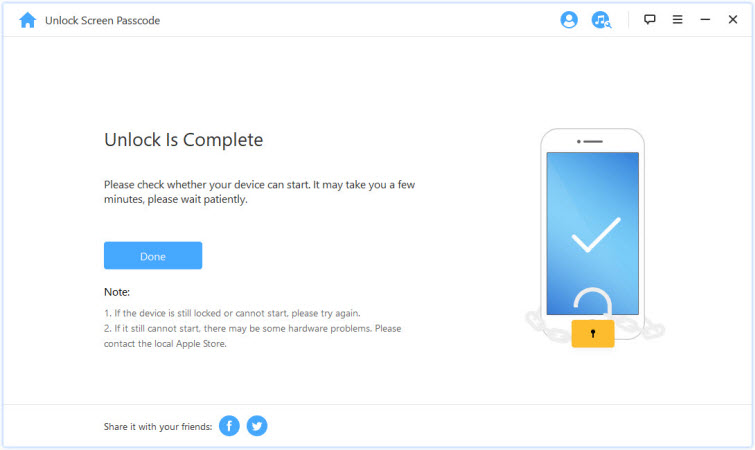 ---
Method 2.

Using iTunes

Using iTunes is another method opted by people for unlocking their phones. In the case of pattern unlocking, this method can be given a try. While using iTunes for unlocking your iPhone, it is essential that your phone has been synced with iTunes as the iTunes backup will be used for restoring the device.  

Steps for the method

Step 1: Launch the latest version of iTunes on your system and then using a USB cable connect your phone to your system.

Step 2: At the iTunes interface, select the device icon at the top-left. Tap on Summary and then click on the Restore iPhone option. Again click on the Restore button to confirm the selection. 

Step 3: Now, iTunes will wipe the connected device by installing the latest version of the iOS and will restore it to factory settings. 
You can now restart your device and set it up like a new iPhone.
---
Method 3.

Using iCloud

The locked iPhone can also be recovered using iCloud but for this method to work, it is necessary that Find My iPhone is enabled on your device and you have signed into your iCloud account.

Steps for the method

Step 1: Go to iCloud and sign in using your Apple ID and password on another device.

Step 2: Next, select Find iPhone, and if prompted, sign in.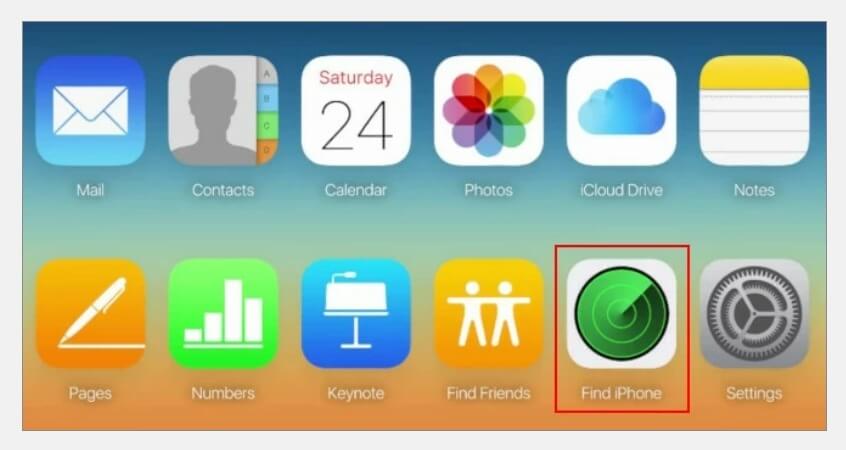 Step 3: A map and list of devices will appear from which select the device that you need to unlock and then choose Erase iPhone option.
Step 4: As you enter your Apple ID and password your selected iPhone will be erased and then it can be restored using the last backup or can be set up as a new device.
---
Method 4.

Using Recovery Mode

Another method that can work is by putting your phone into Recovery Mode and then erasing its data.

Steps for the method

Step 1: First of all, turn off your iPhone and then connect your phone to your system.

Step 2: Next, you need to hard reset your phone and for this hold down the sleep/wake button along with the Home button at the same time. 

Step 3: You need to hold the button till the screen saying Connect to iTunes appears.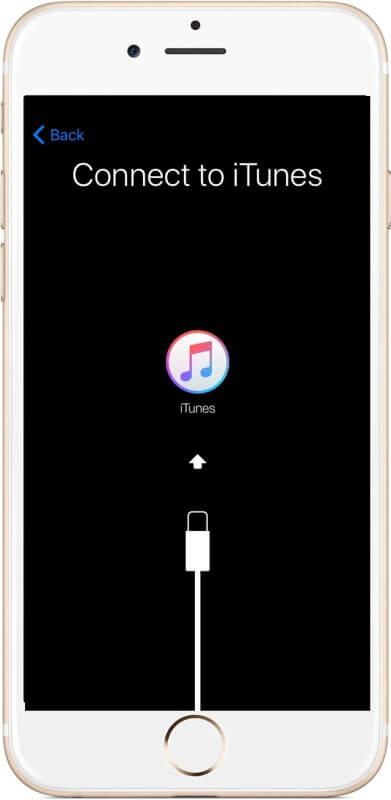 Step 3: Next, on your system select Restore from the iTunes screen and all the data on your phone will be deleted. 
Now you can set up your phone as a new device. 
Part 3. Related Questions That You May Wonder 
1

Why Apple Doesn't Offer Pattern Lock on iPhone?

According to Apple, pattern lock is not offered on iPhone as it is an insecure method of locking the device. Using pattern lock would expose the device to vulnerabilities that would ultimately not serve the purpose of locking the device. Several studies have also been conducted over the years regarding the security locks on the phone, and most of them have found pattern unlock as the worst method for securing the device.  
2

What's the Standard Apple Screen Lock on iPhone?

Apple offers multiple options for screen lock on their device and these include the following.

6 digit passcode
4 digit passcode
Touch ID
Face ID
3

Does iPhone 13/14 Have a Pattern Lock?

No, none of the iPhone devices comes with pattern lock as one of their standard methods and this hold true even for iPhone 13/14 as well. 
4

How do I change my Apple pattern Lock?

Changing the pattern lock on an iPhone depends on the tweaked application or the method that is being used for installing the pattern lock system. 
Conclusion
Pattern lock on iOS devices including iPhone is not available as a standard option but tweaks and third-party apps can be used if you are too keen. Once the pattern lock is installed there are chances that you might forget it and if this happens, you are in big trouble for sure. Though iTunes, iCloud, and recovery mode can be used to unlock iPhone pattern methods can be given a try for unlocking the device, they are not a sure-shot way. Here iMyFone LockWiper works as the best software for removing and bypassing all types of locks and passcode on your iPhone in a simple and hassle-free manner.