Question
My iPhone screen is broken and I can't unlock my phone as the touch screen is unresponsive. The phone is still alive. I can not click "Trust" on it, so when I plug it in computer, iTunes cannot recognize it. Is there any way to unlock a screen cracked iPhone without passcode?
Having iPhone screen broken/cracked can't unlock is a common problem that many iPhone users experience and one that you cannot trust to carry out processes. But don't worry, we'll share 3 effective methods to help you to unlock a screen cracked iPhone without passcode.
Unlock Broken/Cracked Screen iPhone without Passcode
The best way to unlock a screen broken/cracked iPhone is by using unlocking tool. iMyFone Lockwiper Unlock iPhone Passcode is a wonderful tool that will enable you to have access to your phone without passcode. This tool is easy to use and simple that will let you have access to your phone within few minutes.
LockWiper Unlock iPhone without Passcode
It can help you unlock disabled screen lock without passcode.
It can unlock any types of iPhone screen lock, including 4-digit/6-digit passcode, Face ID and Touch ID.
It can powerfully unlock your iPhone no matter it is locked, disabled or its screen is broken.
It offers you simply operation steps, quick unlocking, and high success rate.
It can remove Apple ID/iCloud account without password, and then you can create a new account to enjoy your iPhone.
Here are the steps to unlock a screen cracked iPhone with iMyFone LockWiper:
Video Tutorial about 3 Steps to Recover/Reset iPhone Passcode without Losing Data
Step 1.Download, install and launch the iMyFone LockWiper on your PC or Mac. On LockWiper, choose "Unlock Screen Passcode" mode.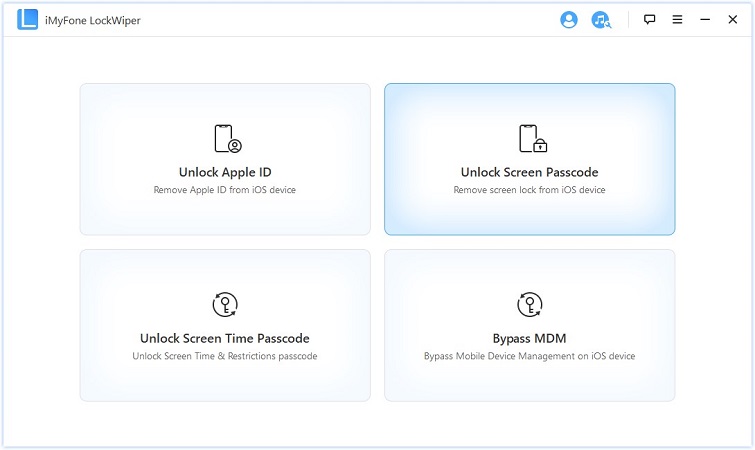 Step 2.Click "Start". Then connect your iPhone 7/7 Plus to your computer. Once connected, your iPhone 7 will be automatically detected. Then you need to click "Download" to continue and allow the program to download a firmware for your device.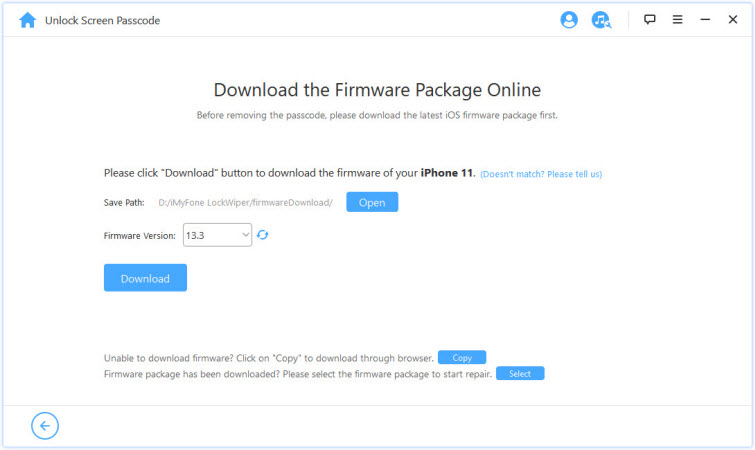 Step 3.After downloading, the program will verify and extract the firmware for your iPhone 7. After that, click "Start Unlock" and the program will start unlocking your iPhone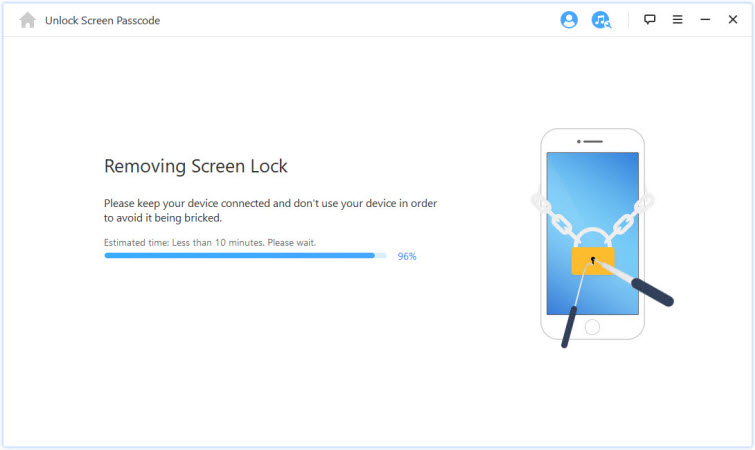 Step 4.Now all you need to do is sit back and wait for a couple of minutes. Once the unlock finishes, click "Done" and you can enjoy your newly unlocked iPhone 7 immediately.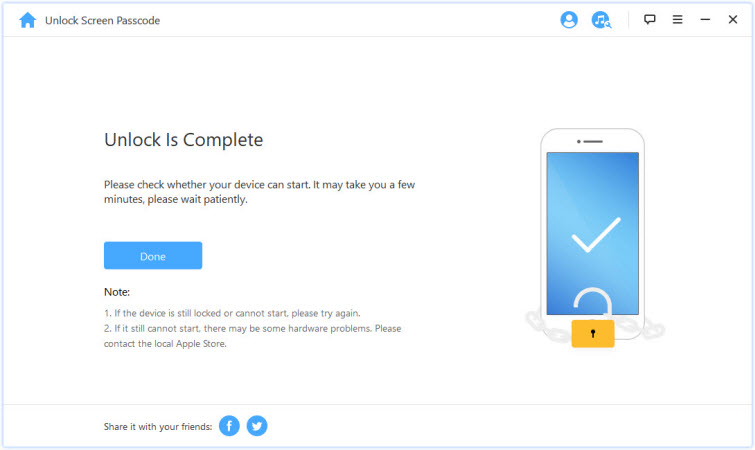 Erase iPhone via Find My Phone
These are the steps to follow if your iPhone screen broken can't unlock.
A point to note is that this way will only work if you had sign up iCloud account and enable Find My Phone on your phone.
Step 1: On your computer go to iCloud website and sign in to your iCloud account with your Apple ID and password.
Step 2: In your iCloud account click on the Find iPhone tab.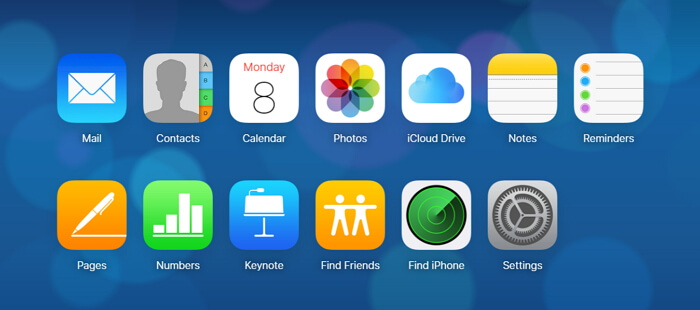 Step 3: At the top of your screen click on All devices tab then click on your device.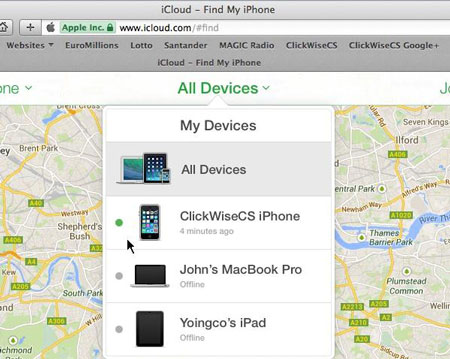 Step 4: Click on Erase iPhone once your device is selected.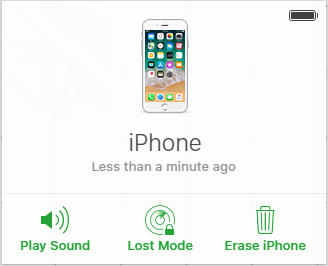 Step 5: A pop-up will appear, click on Erase to confirm you want to erase the data on your phone.
Restore iPhones via iTunes
You can use iTunes to restore backup in your iPhone if you had synced your iPhone with iTunes on your computer.
Limitations: With this way you have to connect to the same computer which was trusted before, so you won't need to enter a passcode to access the backup.
Step 1: Connect your broken iPhone to the synced computer with your device. And launch iTunes then click Summary at the top of the screen.
Step 2: Click Check for updates. iTunes will display any new available versions of iPhone software.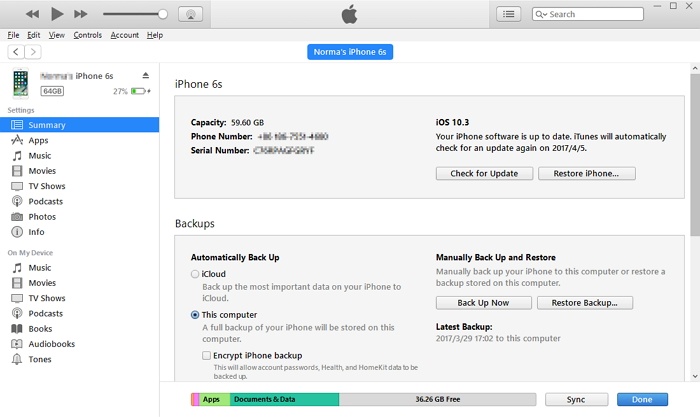 Step 3: Click Restore and follow the onscreen directions to complete the process. When prompted it is advisable to back up your iPhone.
Step 4: Select Restore from iTunes backup when iOS setup assistant asks to set up your iPhone.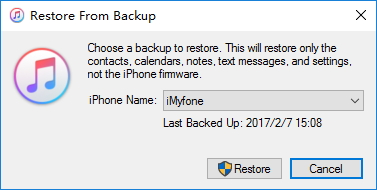 Using Siri to Help You Get into Your Device
Siri feature can also be used to fix the problem of iPhone screen cracked cant unlock. It was marked "Helpful" by Apple, so why not have a try?
Step 1: Connect to Siri by pressing and holding the "Home" button.
Step 2: Tell Siri to "Turn on VoiceOver" which allows you to have a different kind of access to your iPhone with cracked screen.
Step 3: Hit the "Home" button again to turn off Siri and open the unlock screen again.
Step 4: Swipe in either direction to select the "Slide to Unlock" button and double click.
Step 5: When the passcode page opens, swipe to the sides until the right number is highlighted and then double click to choose it. Do this one at a time.
Step 6: Once you're done, swipe until you select the "Enter" button and then double click again.
Using External Keyboard to Unlock iPhone
Another solution to enter passcode on iPhone with broken screen is by plugging in your iPhone's lightning adapter to a wired USB keyboard and connecting it with the iPhone. This solution is best for those that their screen broken iPhone doesn't have any part that responds to touch. You can get a simple Dell USB Keyboard from Amazon or eBay; it usually costs about $14 to $20.
Step 1. Connect the external keyboard to your iPhone using the original Apple lightning cable.
Step 2. Double click the Spacebar to launch the lock screen.
Step 3. Enter your passcode, and at the point of entering the 4th or 6th digit, your iPhone, iPad or iPod touch will open.
You can also use a Bluetooth keyboard to achieve the same result.
Step 1. If your iPhone is Bluetooth enabled, then turn on the keyboard and wait for it to connect to your iPhone.
Step 2. Double click the Spacebar to launch the lock screen.
Step 3. Enter your passcode, and at the point of entering the 4th or 6th digit, your iPhone, iPad or iPod touch will open.
Can You Trust Computer With A Cracked Screen?
The simple answer to this question is No. You cannot click on the Trust button on your iPhone or even restore your backups if your phone screen is broken and completely unusable. The only solution for this is to repair, replace the screen or buy a new iPhone.