The Best Starzsoft Keypass Alternative to Remove iPhone Passcode
Category: Unlock iPhone
5 mins read
Are you having trouble trying to remove your iPhone passcode? StarZsoft Keypass is one of the popular solution to break the iPhone's passcode and regain access. But if for whatever reason it does not work for you, there is a powerful alternative software that will do the trick. In this article, we will take a look at the best Starzsoft Keypass alternative to remove iPhone passcode. So, let's quickly jump into the topic.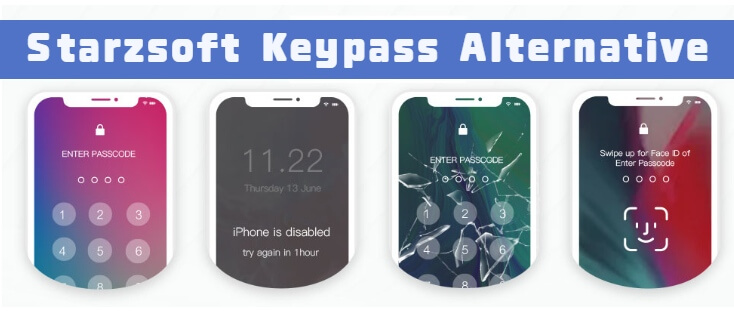 Free download iMyFone LockWiper to unlock iPhone without passwords.
Part 1. Info about Starzsoft Keypass Tool
1

What is Starzsoft Keypass?

Starzsoft KeyPass is a software program designed to remove the passcode from iPhones, iPads, and iPod Touch devices. This tool is used when you forget your device's passcode or when it is disabled due to multiple incorrect attempts. With KeyPass, you can quickly remove the passcode and regain access to your device without any data loss. It is a popular software option for unlocking iOS devices. This innovative, cutting-edge technology makes it possible to access your device without using a passcode. No matter what the reason is that your phone has been locked, KeyPass can help.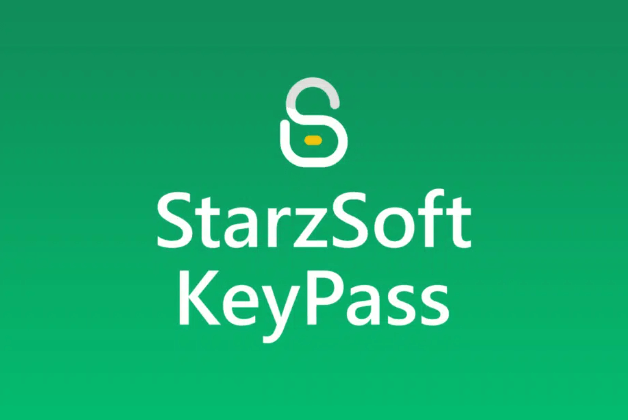 2

Key Features of Starzsoft Keypass

Some of the key features of Starzsoft Keypass are as follows:

The tool is compatible with all iPhone/iPad devices.
Allows to remove face ID, Touch ID, and 4-digit/6-digit passcode.
Allows to bypass the iPhone/iPad lock screen without using the password.
3

The Price of Starzsoft Keypass

There are 3 price ranges available for the Starzsoft Keypass tool with different options and features.

The personal license charges $29.95 which can be used for 1 device only.
The family license charges $39.95 which can be used for 3 devices.
The business license charges $89.95 which can be used for unlimited devices.
4

Reviews of Starzsoft Keypass

The free trial of the tool is not very much of use. It only gives a glimpse of what you can do. You cannot assume the working of the tool unless you invest money. If you really want to unlock the device, you need to purchase the tool. Secondly, they have very poor customer service. Sometimes they take the money and don't even give access to the tool. Some users say that the support team doesn't even reply back to the email.
5

Pros & Cons of Starzsoft Keypass

Below we are mentioning the pros and cons of Starzsoft Keypass:
The tool has a simple UI.
The tool is easy to use.
It does not support macOS.
It does not support to unlock Apple ID.
It does not support to remove Screen Time restrictions.
Part 2. The Best Starzsoft Keypass Alternative to Unlock iPhone/iPad Password
The best Starzsoft keypass alternative is iMyFone LockWiper. It is a great, easy-to-use tool that enables users to quickly and easily unlock their iPhones in different situations. Users can unlock phones without hassle whether they have forgotten their passcodes or obtained the device secondhand. The process is smooth and fast, ensuring that users experience minimal disruption from their locked devices. The software is easy to use, and the unlocking process is relatively straightforward.
Some of the key features of iMyFone Lockwiper are as follows: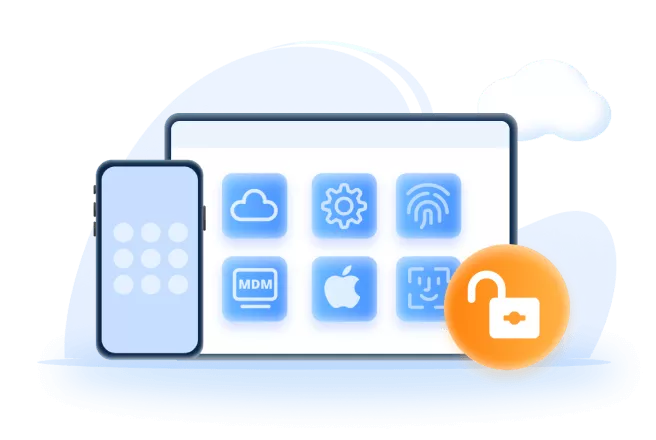 Key Features:
Quickly remove the disabled/broken iPhone screen passcode within just minutes.
Get full access to iPhone features after unlocking.
Easily unlock Apple ID, Screen Time restrictions and MDM without password.
Support all iOS versions and models, including iOS 16 and iPhone 14.
A Video & a Step-by-step Tutorial to Unlock iPhone Screen Lock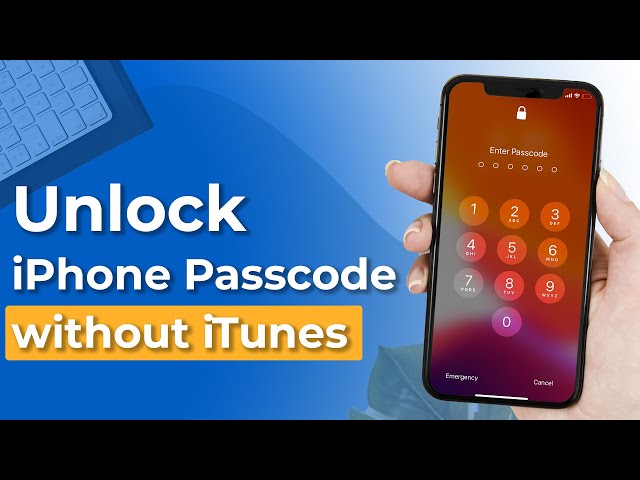 Step 1: Install and launch iMyFone Lockwiper. Then click on the "Unlock iPhone Screen Passcode" option. To start the process, simply hit the "Start" button.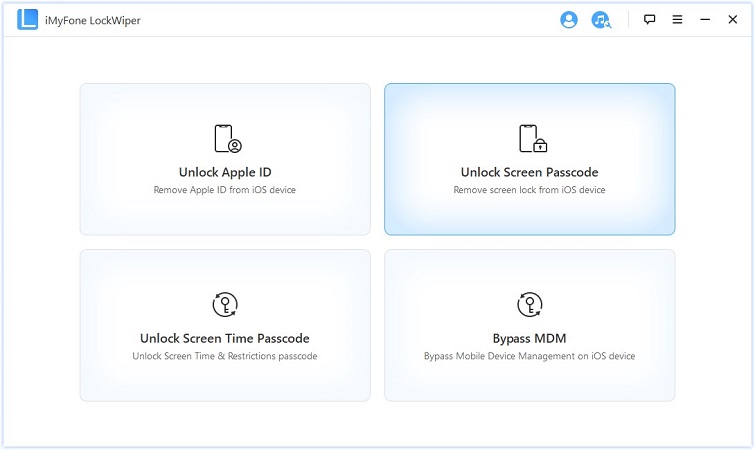 Step 2: Now, you need to connect your iPhone with the computer with a USB cable. When you click on the "Next" button, it will begin loading the device information.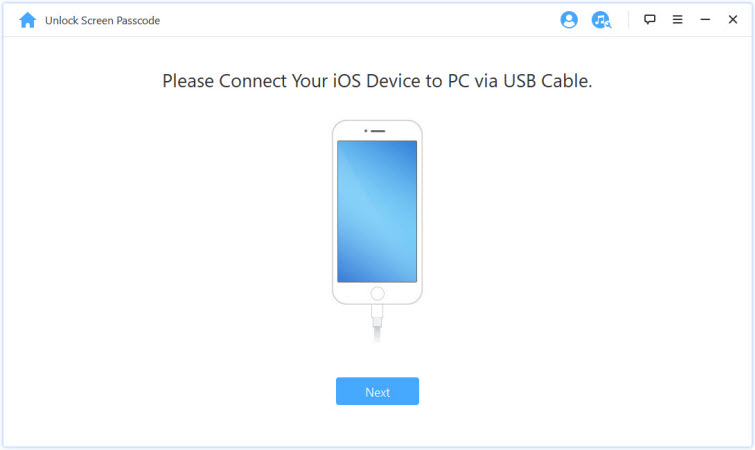 Step 3: The tool will detect your device's model automatically. Pick up the firmware version and hit the "Download" button.
If the download failed, tap on the "Copy" button to download the firmware package.
Hit the "Select" button, if the firmware package is already downloaded on the computer.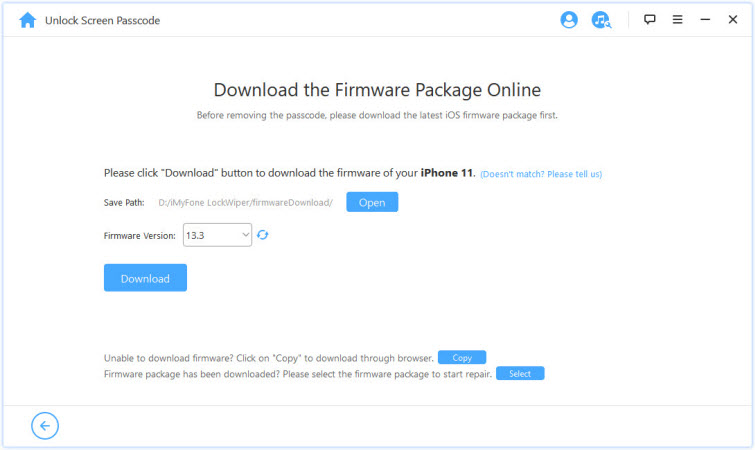 Step 4: Wait for some time for the firmware package to get downloaded and verified. After completion of the verification process, tap on "Start to Extract".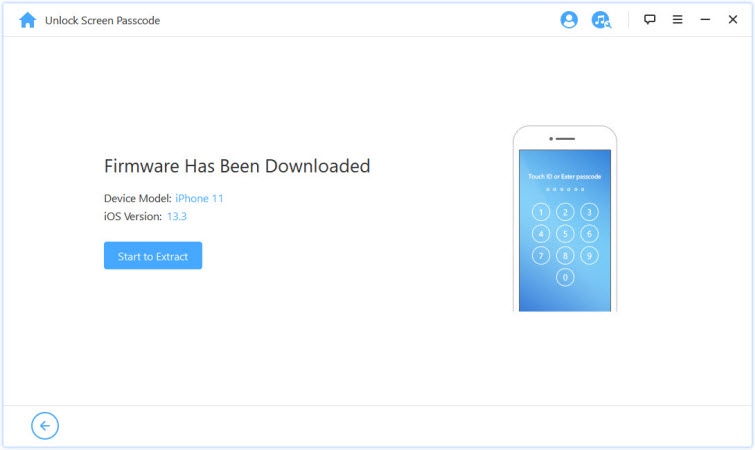 Step 5: To let the process start, hit the "Start Unlock" tab. Make sure to keep the device and PC connected during the whole unlocking process. Follow the instructions, and your phone will be successfully unlocked soon.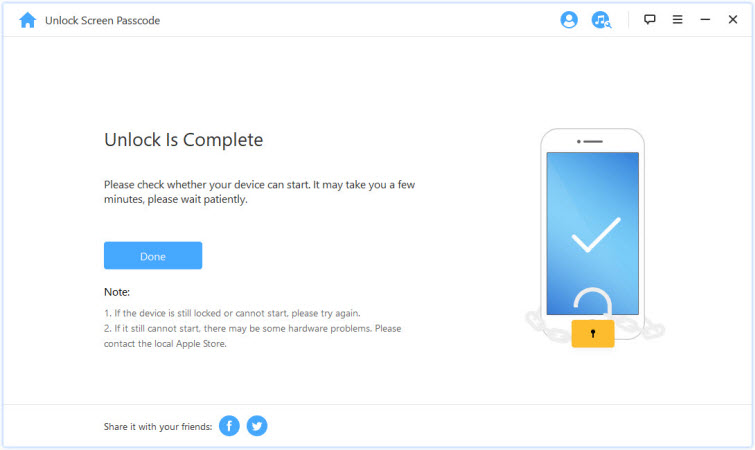 Price:
The pricing structure for iMyFone Lockwiper is divided into 2 categories, Individual plan, and business plan.
For individuals, the plans are:
1-month plan of $29.99 in which 1 iOS device is allowed.
1-year plan of $39.99 in which 1 iOS device is allowed.
Lifetime plan of $59.99 in which 5 iOS devices are allowed.
For businesses, the plans are:
1-month plan of $49.99 in which 6 to 10 iOS devices are allowed.
Lifetime plan of $79.99 in which 6 to 10 iOS devices are allowed.
Reviews of iMyFone LockWiper
iMyFone Lockwiper is a very easy-to-use tool with a great interface. The tool allows you to unlock the iPhone without any hassle.
You don't need to invest a lot of time and effort as you can get your phone unlocked in just a few minutes.
In case of any inconvenience they have a great support team to help you out.
Part 3. Comparison of Starzsoft Keypass and iMyFone LockWiper
To help you make an honest decision, we are now comparing the 2 tools i.e. Starzsoft Keypass and iMyFone Lockwiper with the help of a table.
| | Starzsoft Keypass | iMyFone LockWiper |
| --- | --- | --- |
| Supported OS | Windows and Mac | Windows and Mac |
| Supported Devices | iPhone, iPad Touch | iPhone, iPad, iPod Touch |
| Unlock Screen Locks | Yes | Yes |
| Bypass MDM | Yes | Yes |
| Turn off Screen Time | No | Yes |
| Remove Apple ID | No | Yes |
| Success Rate | 90% | 95% |
| Usage | A bit complex | Pretty easy |
| Price | $29.95 for personal; $39.95 for family; $89.95 for business | $29.99 per month; $39.99 per year; $59.99 for lifetime |
Conclusion
Overall, Starzsoft Keypass is an effective passcode remover for the iPhone. There are many alternatives available for this purpose though. If you are looking for a different and better option, then the iMyFone LockWiper is the perfect Starzsoft Keypass alternative. It provides reliable and safe solutions for unlocking your iPhone without password. iMyFone Lockwiper offers unparalleled convenience, enabling you to access a locked iPhone in just minutes. So try the ideal choice for those who are fed up with their current passcode situation.