If you've upgraded to an iPhone from an Android device, the first thing you want to do is transfer all your data to the new phone. Thankfully, Apple has made an Android app, called Move to iOS, that seamlessly allows you to do just that. But will it transfer all the data including WhatsApp? How long will Move to iOS take? In this article, we will explain the most concerned questions about Move to iOS, as well as the alternatives to transfer your WhatsApp data.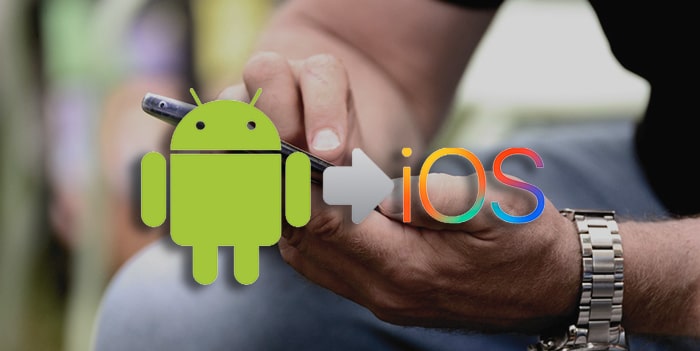 What is Move to iOS?
Move to iOS is an app by Apple, for Android devices, that lets you transfer most of your important data and content from your old phone to an iPhone. The app is very easy to use and by following onscreen instructions, the whole process can be completed with ease and in no time at all.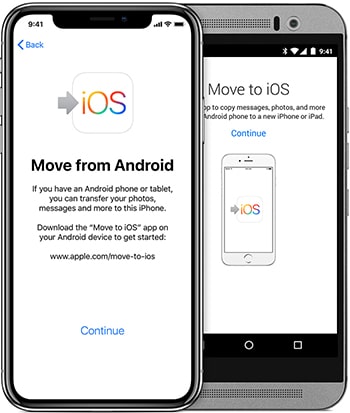 Using this method, you can transfer contacts, email accounts, SMS messages, calendars, bookmarks, photos and videos from your gallery. For most people, these form the bulk of their data and content, so this app is a pretty good way to get started with the transferring process.
Does Move to iOS Transfer WhatsApp?
Sadly, the app doesn't transfer your WhatsApp content. Since over one and a half billion people use WhatsApp in the world, it can cause quite a lot of inconvenience for those looking to transfer their data to their new phones.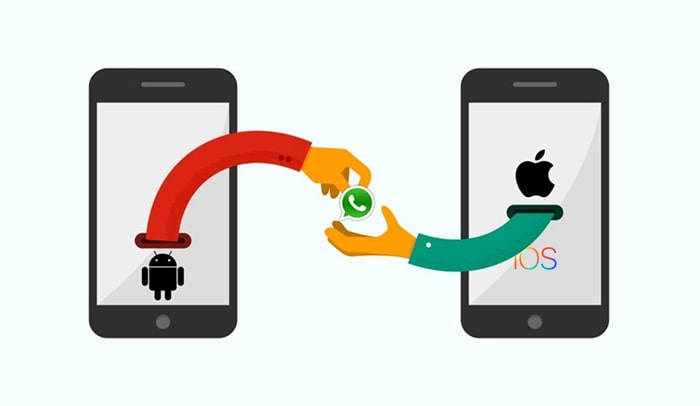 The reason why Move to iOS doesn't transfer WhatsApp content is that chat messages in WhatsApp are end to end encrypted. This means, only the sender and the receiver of texts can see the actual content of the messages. This applies to other WhatsApp data on your phone too. Sometimes people are also troubled by different issues of the app like "Move to iOS transfer is interrupted" or "Move to iOS is stuck on transferring", "Move to iOS is stuck on preparing".
So if you would like to transfer WhatsApp data smoothly from your Android device to the new iPhone, Move to iOS may not help. You might need a third-party tool.
Move to iOS Alternative for WhatsApp Data - iMyTrans
There is a third party tool that can help you transfer your WhatsApp data including chat messages, media, documents and settings - iMyTrans. This tool seamlessly allows you to transfer WhatsApp data without any other extra efforts.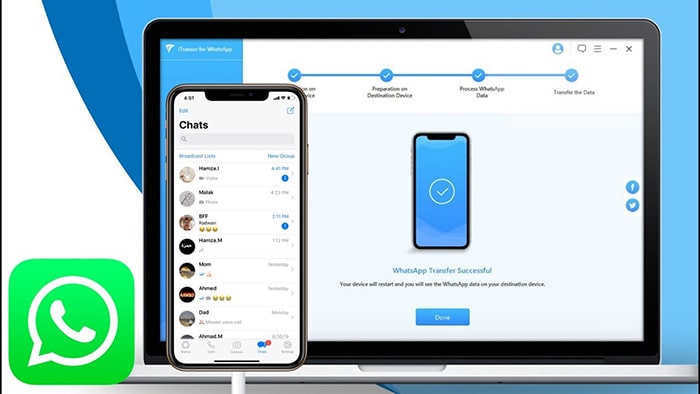 Here are some exclusive features about iMyTrans (pre iTransor for WhatsApp):
The whole process is automatic which saves you a lot of time and effort than doing it manually.
The whole process can be completed in a few simple clicks which is as easy as it gets.
It supports both your WhatsApp and WhatsApp Business data.
It works not only for Android to iOS, also iOS to Android, iOS to iOS and Android to Android, without OS restrictions.
Apart from the transfer function, the program also allows you to backup your WhatsApp data on your laptop and then restore that data to your device if the need arises. It is now the most comprehensive WhatsApp transfer software in the market.
Step-by-Step Guide to Transfer WhatsApp Data from Android to iOS
Using the following steps, you can transfer your WhatsApp data from an android phone to an iPhone completely with ease. Before the transfer start, make sure the WhatsApp data on your Android is exactly what you want to transfer to the iOS device. Otherwise, you may need to transfer from Google Drive to iPhone.
First, you need to download and install iMyTrans on your laptop or PC. After you have successfully installed the software, launch it.
You will see three options on the left-hand side. Click on "Transfer WhatsApp between Devices."
Then, connect both your Android device and your iPhone to your laptop or PC. You can do so with the help of data cables that were provided with both the phones. If you do not have the original cables, make sure you use the appropriate data cables for each of the phones.

The program should automatically detect the two phones. You can check this out on the right-hand side of the screen. Make sure the 'source' device is the phone you want to transfer the data from and 'destination' device is the phone you want to transfer the data to.
Click on the "Transfer" button which will start the process. Keep both the phones connected to the laptop or PC until the whole process is completed.

After the process is complete, your destination phone will restart and it will then have all the WhatsApp data.
As you can see, it is really easy to transfer your data using iMyTrans. The transfer process can take anywhere from a few minutes to an hour or two, depending on how much data and content need to be transferred. The program takes care of it all and everything happens in a safe and secure manner.
Other FAQs About Move to iOS
There are some frequently asked questions by users about Move to iOS which we have answered below. These will give you a better understanding of the transfer process and what it entails.
Not really. When you're transferring data using Move to iOS, the iPhone creates what is called a private Wi-Fi network. The Android phone then connects to this private network to transfer the data. This is a much faster and secure way to do so, as the data doesn't need to be routed through a wi-fi router. So, the data is transferred locally and not over the internet.
Q2.

Can you transfer Android/Google Play apps to iPhone?

Although the Move to iOS app doesn't transfer the Android/Google Play apps directly to the iPhone, it tries to identify those apps and looks for them in Apple's App Store. If the app is found, it can then initiate a download for those apps on the iPhone. One thing to remember here is that only free apps are identified and downloaded.