If you've been using WhatsApp for some time, you may be familiar with the app's disappearing messages option. Many individuals are unsure how to disable or enable WhatsApp's disappearing messages because the feature is still relatively new. In addition, you may want to take steps to prevent WhatsApp messages from disappearing. There is no need to worry about losing WhatsApp data, as this passage will go through here.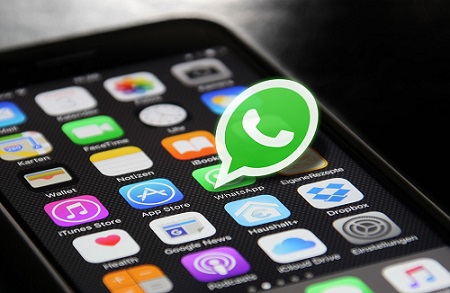 What's WhatsApp Disappearing Messages?
Disappearing messages is an optional privacy feature for further protection. It can be configured to disappear after a particular time. Either person can turn off fading text in one chat or a group chat. However, a group admin can disable disappearing messages for all group members.
You should pay attention to these functions of WhatsApp disappearing messages before using it:
This choice does not affect previous messages sent or received in the chat.
Users can set within 24 hours, 7 days, or 90 days to disappear the message.
You may be able to keep a quote from a vanishing message in the conversation even if you delete it.
As long as the message is saved before it disappears, the backup will include it.
If you open this function, there will be a notification in chats.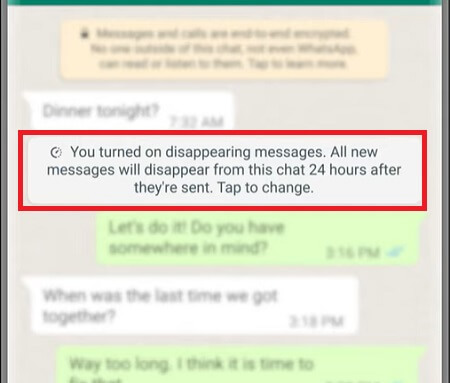 How to Turn Off/On Disappearing Messages on WhatsApp?
As we can see this feature can be pretty useful for all of us. In case of someone else reading your important information, documents on WhatsApp, turn off this function can well protect your privacy.
Disappearing messages is a great option for people who have little storage space on their smartphones or who don't regularly delete unwanted data from their devices. With this function, you can release more storage space.
Messages sent in the chat will be deleted once a predetermined amount of time has elapsed. You can view the following steps to turn off/on it in one or all chats.
In an Individual Chat
1

Enable disappearing messages
Open your WhatsApp chat and click the name of the contact or a group.

Disappearing messages can be found by tapping on them.

Choose from 24 hours, 7 days, or 90 days to set the deleted time.
2

Disable disappearing messages
Messages that disappear can be turned off at any time by either user. They have been sent in the conversation will no longer be deleted when the feature is disabled.
Tap the contact or group name.
Choose Disappearing messages.
Click Off to disable this function.
In All Chats
1

Enable disappearing messages
Open the WhatsApp and go to Settings.

Tap Account from your inbox.

Then, select Privacy.

Click Default message timer.

You can choose 24 hours, 7 days, or 90 days.
2

Disable disappearing messages
Open Settings > Account > Privacy > Default message timer.
Select Off button and you can turn it off.
Tips for Saving WhatsApp Disappearing Messages
If your WhatsApp messages are disappearing from your phone, you might want to consider backing up data. So that you can quickly restore it to your smartphone and get them back. Here are some methods for you to save disappearing messages.
1

Take Screenshots and Share with Others
Media sent in the conversation will disappear if disappearing messages are enabled but recorded on the smartphone if auto-download is enabled. So you can save the message by taking a screenshot and share them to someone else. The screenshot will keep on your photos forever unless you delete it.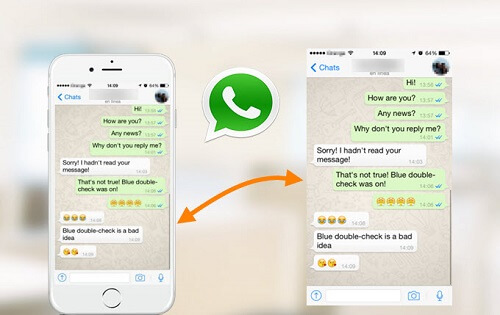 2

Use a Third-party Tool to Back Up the Disappearing Messages
Data from Android and iPhone devices can be transferred with iTransor for WhatsApp, which you can use to back up WhatsApp messages without data loss. You can quickly keep messages, images, videos, and files on WhatsApp as well as export them completely with the help of iTransor for WhatsApp.
Main Features About iTransor for WhatsApp
1-click to back up all WhatsApp messages without data loss.
You can selectively restore WhatsApp messages from backups and Google Drive.
WhatsApp data can be transferred from an iPhone to Android and vice versa.
Export your WhatsApp backups to multiple formats, such as PDF, HTML, or CSV/XLS, etc.
Step 1.Install App and connect devices
First, you should install iTransor for WhatsApp on your computer and connect your device.
Step 2.Back up the data
Click "Back Up WhatsApp on Devices" in the left menu. After analyzing your phone, choose "Back Up" to start the process.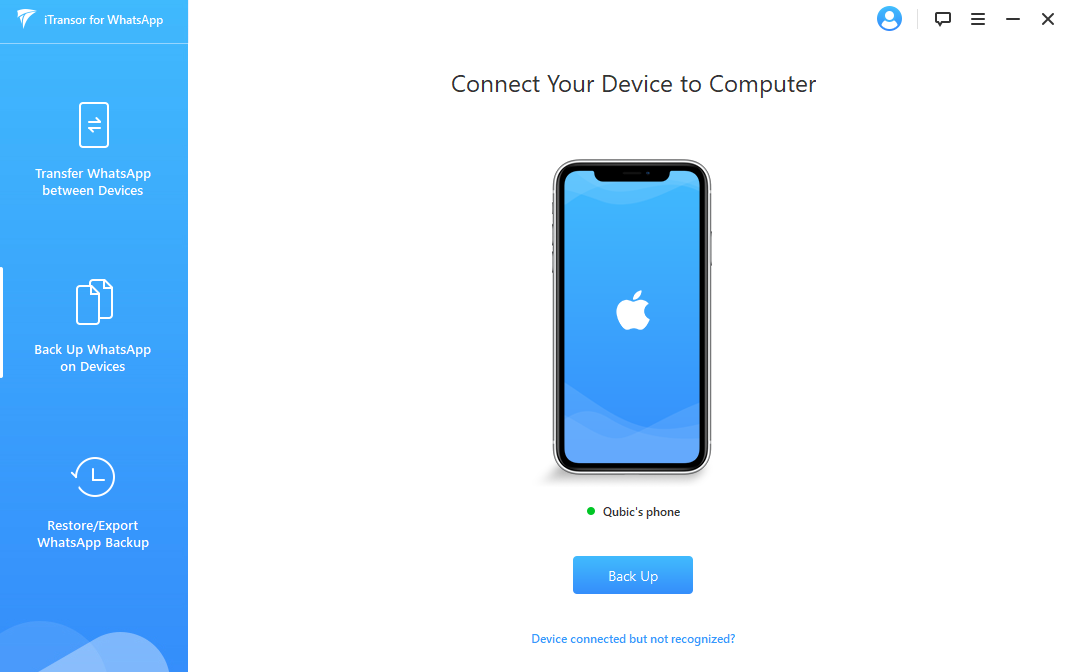 Step 3.Finish backup
You should keep the phone connected to the PC until the "WhatsApp Messenger Backup Successful" appears.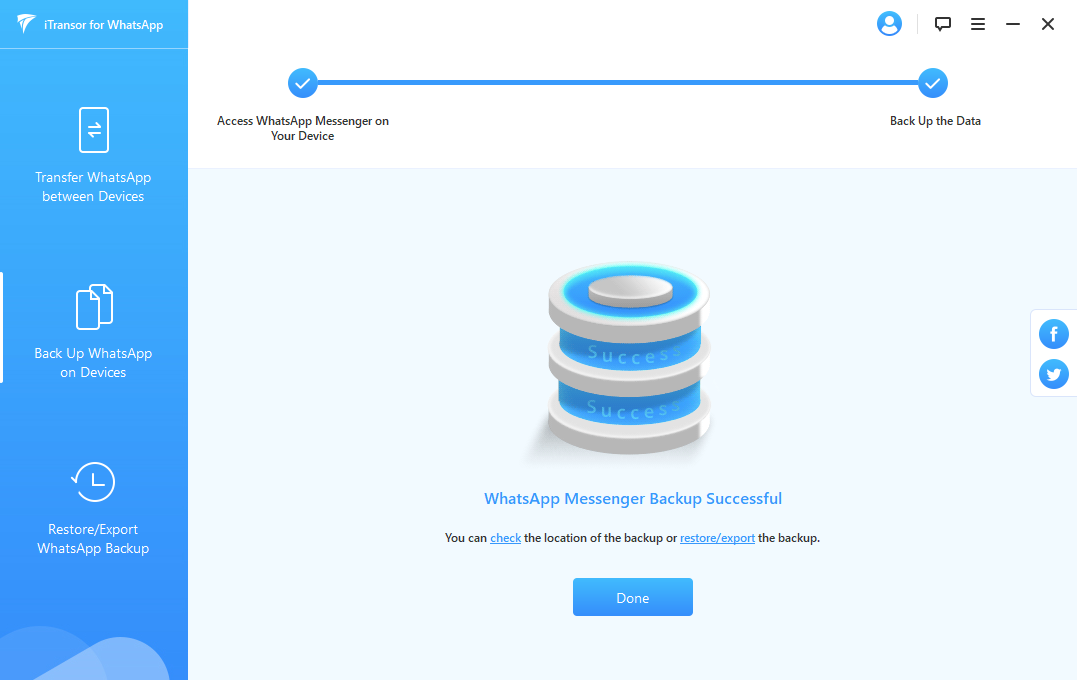 FAQs: More Notes About Disappearing Messages on WhatsApp
1

Will my messages disappear from everywhere?
Only when you enable this function, it will automatically delete messages. But this doesn't affect older chats and those messages won't be deleted.
2

Can someone see if I turn on disappearing messages on WhatsApp?
If you enable disappearing messages, anyone in the chat whether it's a group or individual will see an alert that you have turned off this function. You can set to messages disappear 24 hours, 7 days, or 90 days after they are sent.
Conclusion
You've learned all you need to know about WhatsApp's disappearing messages. Step-by-step instructions on activating or deactivating WhatsApp's disappearing messages function are also available. For Android/iPhone users, a solution like iTransor for WhatsApp may be necessary. The app will allow you to back up your WhatsApp chats and export to many devices without difficulty.