WhatsApp is one of the most popular messaging services across the world, being used by people for various communication needs, such as with family, friends or for business. You might want to create a backup of your WhatsApp chats where you can access them from other devices and read them. One way to do this is to export WhatsApp messages to Microsoft Excel. You can organise your spreadsheet then which will make reading previous chats easier. This guide will show you the different ways you can export your WhatsApp chats to an excel spreadsheet.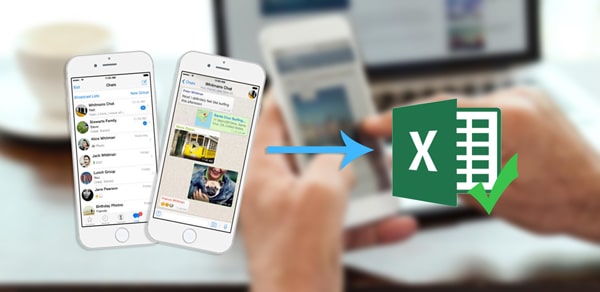 Part 1: Selectively Exporting WhatsApp Chats to Excel
You can watch the video first to have a quick guide about export whatsapp chat to excel: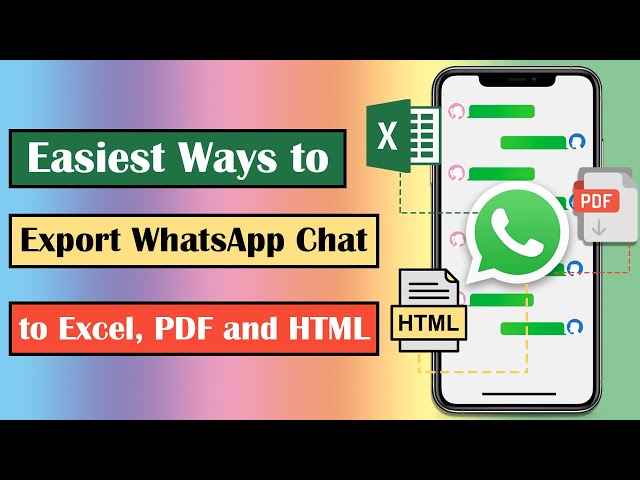 You may have heard/read about the iMyFone iMyTrans (new version of iTransor for WhatsApp) if you have been researching how to do other things in WhatsApp, such as create backups. The iMyTrans by iMyFone is the best program you can use to complete all your WhatsApp administrative tasks, such as exporting WhatsApp chats to excel and transferring your data.
Due to the cleanuser-interface, navigating around the software is easy. Furthermore, the program does most of the work automatically, with you only having to completethe most basic tasks. Once you have downloaded and installed the iMyTrans program from our website, you will need to create a backup. This can be done by:
Step 1. Connect your phone to your computer. Launch the iMyFone iMyTrans (new version of iTransor for WhatsApp).
Step 2. Click on Back up WhatsApp on devices. Choose WhatsApp Messenger. Click Back up.

Step 3. Wait until the backup has complete.
Once you have created abackup of your phone's WhatsApp data, you will be able to export the chats to Excel within this backup to a chosen file type.
To do this:
Step 1. Choose Restore/export WhatsApp Backup from the menu.

Step 2. Locate your backup from the list (it's best to use the latest one) and click export to computer. Click the Export WhatsApp to Computer button. The program will start to scan the backup and show you all the chats and attachments in it.
Step 3. Select the WhatsApp chats you would like to export, along with any attachments you want to include. From the "save as" menu, pick XLS and click export.

Step 4. Wait until your selected chats are exported to the location specified.
Although you can export WhatsApp chats to an excel file, we would highly recommend you choose to export them to an HTML file. This is because as well as being able to open an HTML on any device with a built-in browser, the support for attachments such as media files is better in an HTML file. The chats will also load quicker when opening an HTML file when compared to an excel spreadsheet, especially if the chat is longer.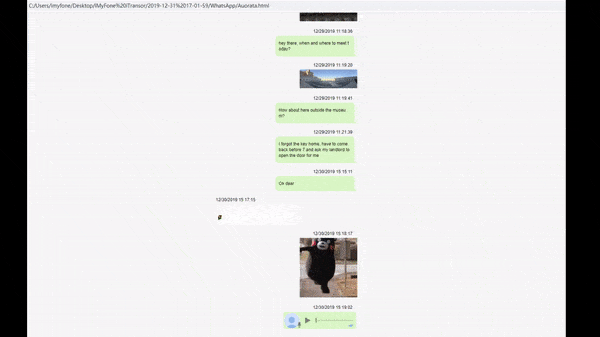 Part 2: Export WhatsApp Chat from Email as Text File and Convert Text to Excel
WhatsApp also has abuilt-in function that lets you export WhatsApp chats from your phone. This functiononly lets you export the WhatsApp chats in a text document, so you will need to convert this to an Excel .xlsx file after it has been exported.
There are a few different methods on how you can export your WhatsApp chats from the built-in function, but we will be showing you how to export your WhatsApp chats via email in this example. Therefore, before you proceed, make sure you have:
Logged in to an email account on your phone which can be accessed from other devices.
If you are using an iPhone, make sure your email account is logged into the default Mail app.
Once you have done this, you will need to:
Step 1. Open the WhatsApp chat you would like to export.
Step 2. Export the chat (either with or without media) by:
Android– Clicking on the stacked ellipsis, more, export chat, choosing your media inclusion preference and selecting your email client.

iOS – Clicking on the name of the chat, scrolling to the bottom and choosing export, then picking your media preferences and selecting the Mail application.

Step 3. Address the email to yourself and wait for it to send.

We recommend you load up that email on a computer. After that, download the text file you just exported.
Then, you will need to convert the WhatsApp chat:to Excel
Step 1. Open a new excel spreadsheet and go on the Data tab at the top. Under the Get & Transform Data section, click From Text/CSV.

Step 2. Locate and choose your text file, and then click import. Within the text import wizard, click Delimited, then tabs from the delimiter option on the next page. Pick general on the third page and click finish.

Step 3. When asked where you would like the data to import to, pick Existing worksheet and thenmake sure the cell selected where the import will begin is the first cell.
You can then save and transfer this excel spreadsheet to an alternative location.
Conclusion
We introduced how to export WhatsApp chat to Excel in this article. Additionally, we explained how to export WhatsApp chat from email as text file and convert text to excel. iMyFone iMyTrans (new version of iTransor for WhatsApp) can help with WhatsApp data migration between iPhone and Android devices without causing data loss. Click and try it free now!