When it comes to the topic of WhatsApp backups, most of us never think of where the backup files is stored once we have created the backup. In this article, we provide you with ways to access your WhatsApp backup in iCloud, iTunes, SD card and Google Drive.
Access WhatsApp Backup in iCloud
Backing up WhatsApp chats on iCloud is one the best ways to secure your data. But much like iTunes, it is not easy to view the files that make up the iCloud backup. This means that while you might be able to very easily backup WhatsApp data on iCloud, you will not be able to see the chats in the backup file unless you restore the backup. But did you know that you can view an iCloud backup on PC or Mac? The 2nd method of this article explains the best way to do it.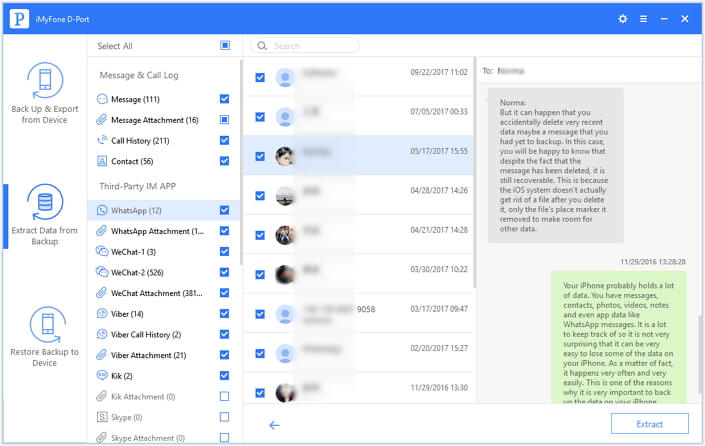 Access WhatsApp Backup in iTunes
If you use iTunes to backup your iPhone regularly, your WhatsApp data will also be included in the iTunes backup you created. Even though you cannot open and view iTunes backup directly, there are still some methods to help you view and access the stored data including your WhatsApp messages in the iTunes backup. Check this tutorial to know how to access and view WhatsApp backup in iTunes.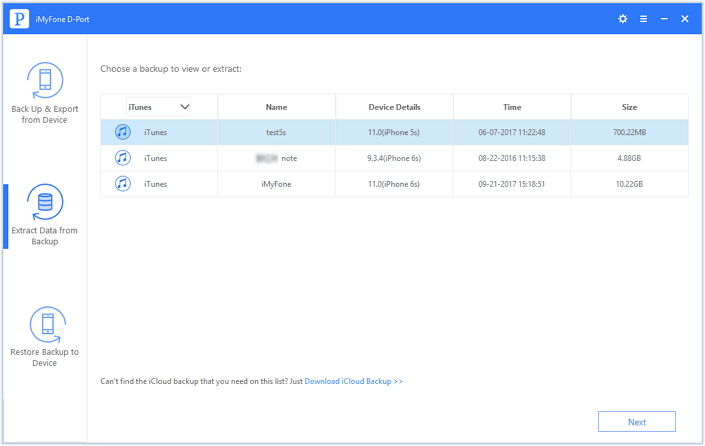 Access WhatsApp Backup in Google Drive
For Android users, Google Drive is the best way to backup WhatsApp messages mostly because you can set an automatic backup frequency. But you may not be able to read the files in a Google Drive backup because the backup is encrypted. Therefore the only official way to access a WhatsApp backup in Google Drive is to restore the backup.Here's how to restore a WhatsApp backup from Google Drive:
It is important to note that you will need to use the same phone number and Google account you used to create the backup.
Step 1: Ensure that the same Google account you used to create the backup is added on to the device.
Step 2: Uninstall WhatsApp and then reinstall it.
Step 3: once you've verified your phone number, WhatsApp will ask you if you would like to restore the chats and media from Google Drive. Tap "Restore".
Step 4: Once the process is complete, tap "Next" and your chats will be displayed in WhatsApp as soon as the set up process is complete. WhatsApp will begin restoring the media as soon as chats are restored.
Update: We have found a 3rd-party tool called  Elcomsoft Explorer for WhatsApp may can help you view the WhatsApp backup in your Google Drive, check this tutorial to get more infos.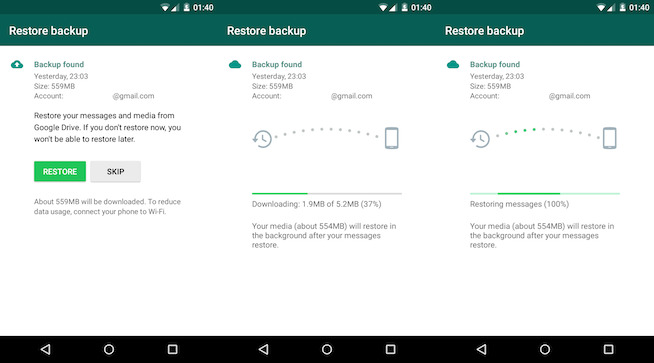 Access WhatsApp Backup in SD Card
If you backup WhatsApp data on your SD card, you might be able to access the data since there will be a WhatsApp folder on your SD card with all the data in it. But you will need to install a file manager to gain access to the folder since you will not be able to view the files outside the WhatsApp application. Another way to access the WhatsApp backup in your SD card is to restore the backup.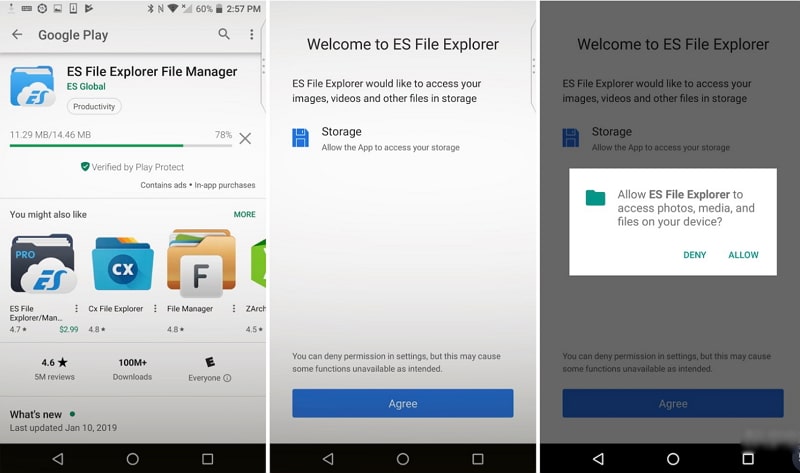 Why You Should Use a Different Backup Service to Backup WhatsApp
Choosing to create a backup of your WhatsApp chats on iCloud or Google Drive may seem like a good idea especially because you can easily schedule automatic backups on both systems, but it is impossible for you to restore an iCloud backup to Android device or transfer a Google Drive backup to an iPhone.  It is also not easy to view and access the data on the backup files and the only way to access the data is often to restore the backup. Your SD card might also seem like a better alternative, but SD cards can get damaged, making them susceptible to data loss. When the card is lost or damaged, there is absolutely no way to get your data back.
iMyTrans provides you an easier way to backup all the data on WhatsApp from your android or iPhone device to your computer without overwriting the old backups. It can also come in handy when you need to restore your iPhone or Android WhatsApp backup to an Android or iPhone device without limits.
Use iMyFone iMyTrans to Backup WhatsApp
To backup the WhatsApp data on your iPhone or Android device using iMyFone iMyTrans (pre iTransor for WhatsApp), follow these simple steps:
Step 1: Install iMyTrans on to your computer and then launch the program. On the program's main window, click on "Backup WhatsApp on Devices" and then connect your Android device or iPhone to the computer. As soon as the program detects the devices, click on "Backup" to begin the process.
Step 2: Keep your device connected to the computer to ensure the success of the backup process.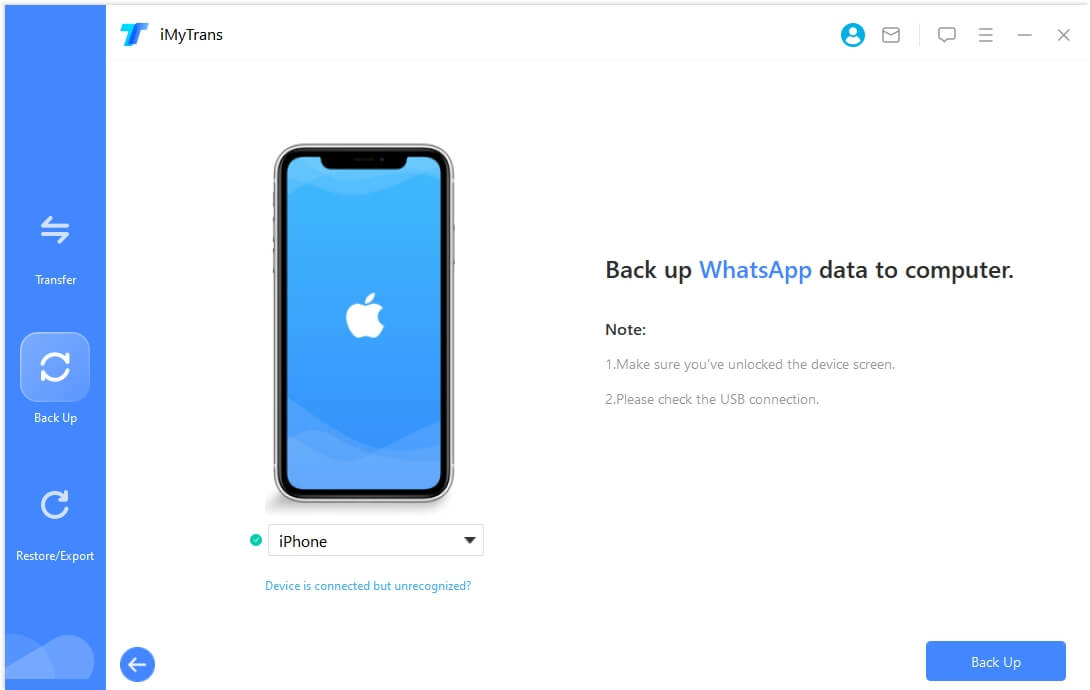 Use iMyTrans to Restore WhatsApp
To restore a WhatsApp Android backup to an iPhone or Android device using iMyTrans, follow these simple steps;
Step 1: Choose the "Restore WhatsApp to Devices" tab and select a backup file you want to restore from.
Step 2: Connect your device to the computer and click "Restore" button to start the process. When the process is complete, you will be able to see the WhatsApp backup on your device.