[3 Ways] How to Send Large Videos on WhatsApp
Category: Transfer WhatsApp
5 mins read
WhatsApp provides a convenient platform for sharing photos, videos, and other media files with friends and family. However, there may be instances where you encounter difficulties in sending large videos through the app. In this article, we will explore the reasons why you may face challenges in sending videos on WhatsApp and provide effective methods to transfer large videos successfully.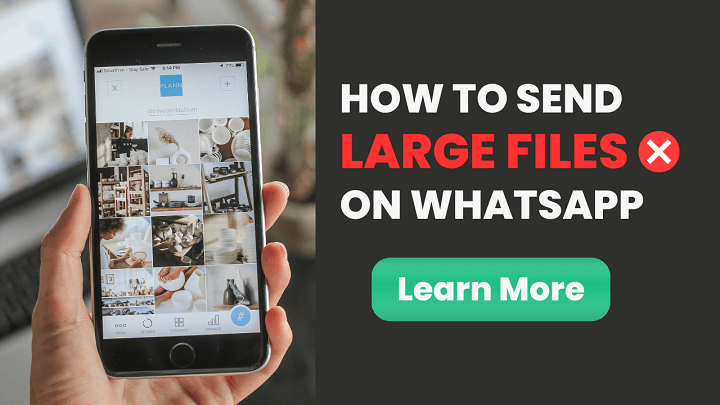 Part 1: Why I Can't Send Videos on WhatsApp?
Before we delve into the solutions, let's understand some of the common reasons why you may encounter issues when trying to send videos on WhatsApp.
1

Limitation on File Size

WhatsApp has limitations on the file size that can be sent through the app. By default, the maximum video file size you can send is limited to 2GB on iOS devices and Android devices. If your video exceeds these limits, you won't be able to send it directly through WhatsApp.
2

Limitation on File Format

WhatsApp accepts many common video formats, especially videos recorded on smartphones using the default camera app.

Video formats supported by WhatsApp include:
MP4
AVI
FLV
3GP
MKV
MOV
H.264 and MPEG-4 formats (if using AAC or AC3 audio codecs)
Videos encoded with advanced H.265 or VC9 codecs (common codecs in 4K video) will not be suitable.
Part 2: How to Send Large Videos on WhatsApp?
Now that we understand the reasons why you may encounter difficulties in sending videos on WhatsApp, let's explore some effective methods to transfer large videos successfully.
Method 1

Via Google Drive

One of the most reliable methods to send large videos on WhatsApp is by using Google Drive. Follow these steps to transfer your video:

Step 1: Open Google Drive of your Google account.

Step 2: Go to the upload option and upload that video there.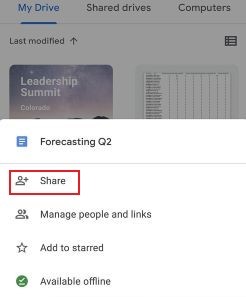 Step 3: Set Share preferences as per your requirements.
Step 4: Copy link and paste it, and send it using WhatsApp.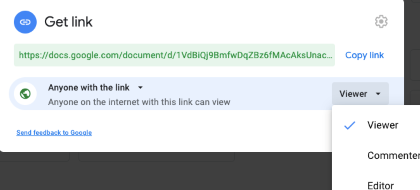 In this way, you can easily share videos of large sizes with ease. However, keep in mind that you may have to wait for a moment for the video to upload on Google Drive. Additionally, it is important to have enough storage space left on Google drive to upload that video.
Method 2

Via Dropbox Transfer Tool

Dropbox offers a convenient transfer tool that allows you to send large videos (Maximum 100GB) directly through WhatsApp. Here's how you can do it:
Upload/drag the video file to your Dropbox Transfer.
Once the upload is complete, copy the files link to your WhatsApp conversation.
Receivers can download your files by this link.
To send a file larger than 100GB, you can split the file into two files not larger than 100GB and send the corresponding links to your WhatsApp contacts.
The Dropbox transfer tool simplifies the process of sharing large videos on WhatsApp, providing a smooth and efficient experience.
Method 3

Via Social App Link

So, if you find an interesting video on the social apps (Facebook, Instagram, Twitter, etc), then sending links can be an amazing alternative way to share large videos on WhatsApp. Below are the steps that you can follow for sending video's link from Facebook.
Go to Facebook and open the video there.
Now click the Share option and Copy Link.
The open WhatsApp, past the link in chat and send that.
When the recipient clicks on the link, the recipient will be directed by the link toward the Facebook application or website where they can watch that video.
Part 3. How to Transfer WhatsApp Videos from Android/iPhone to PC
Whether you are planning to change your smartphone or your mobile is not working properly, the first thing you should prefer to do is transfer WhatsApp videos and data from your iPhone or Android to your PC. However, it is essential to find the right way to do it. Here we have a few ways to help you out.
[Video Guide]
How to Transfer WhatsApp from phone to PC
You will see the great guide on transfer WhatsApp from iphone to PC, but what if I have both iPhone and Samsung (Android device)? iMyFone iMyTrans is the best solution for this process. Here is everything you need to know about this latest software.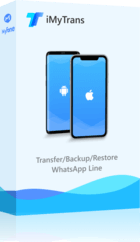 1,000,000+ Downloads
Main Features about iMyTrans:
Quickly and efficiently transfer data between iPhone and Android.
Users can easily backup and restore their WhatsApp on their phone to their PC.
It allows users to export their WhatsApp files backup in any format, like PDF, HTML or CSV/XLS.
With a 100% success rate, you will not have to worry about losing any data or files.
If you plan to selectively save your WhatsApp videos to your PC, here are the simple steps you need to follow.
Step 1. Connect your device with your PC and allow access to USB debugging so the PC can backup and manage the data.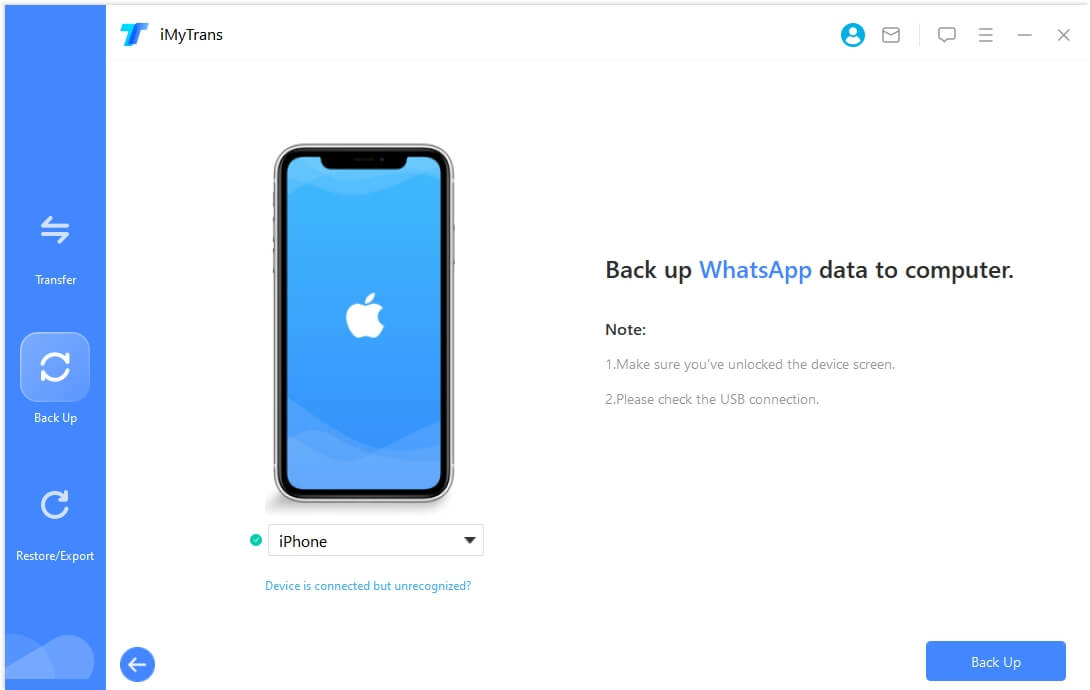 Step 2. Create a backup of your WhatsApp. If you have an iPhone, the software will automatically create a backup. However, if you have an Android, the software will install a customized WhatsApp to get access to your data and create a backup.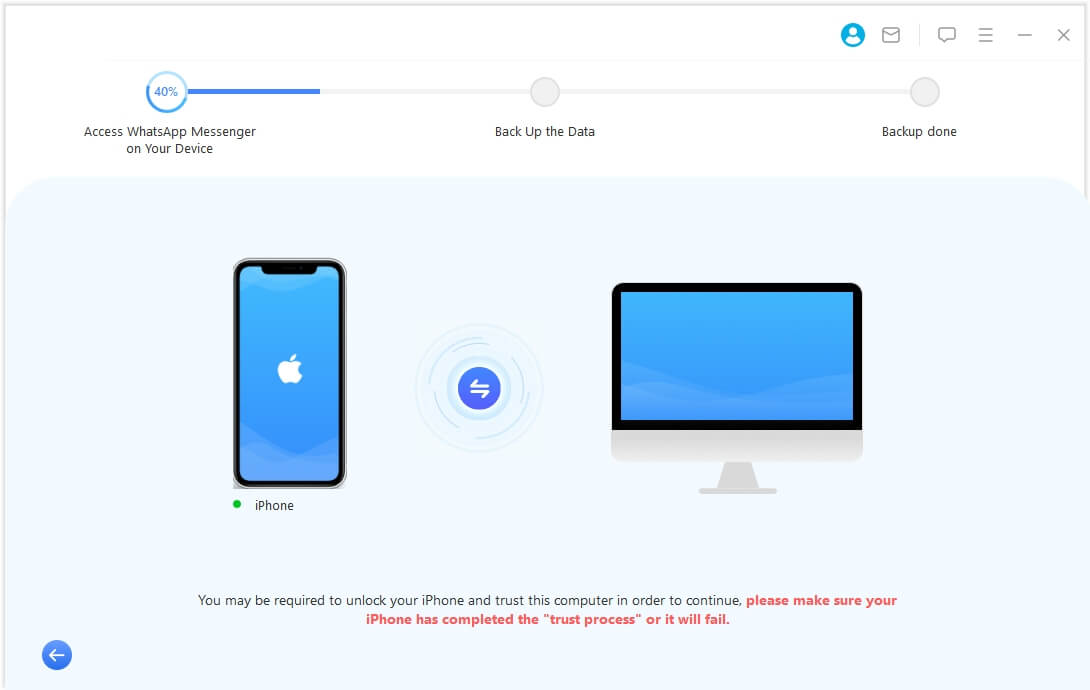 Step 3. Once the backup is done, and all data is secure, you can easily select files you want to keep on your PC and store them in another folder.
Step 4. The backup created will always allow you to extract the files you need. You will have to go to Restore/Export WhatsApp Backup and select the backup you need to extract files.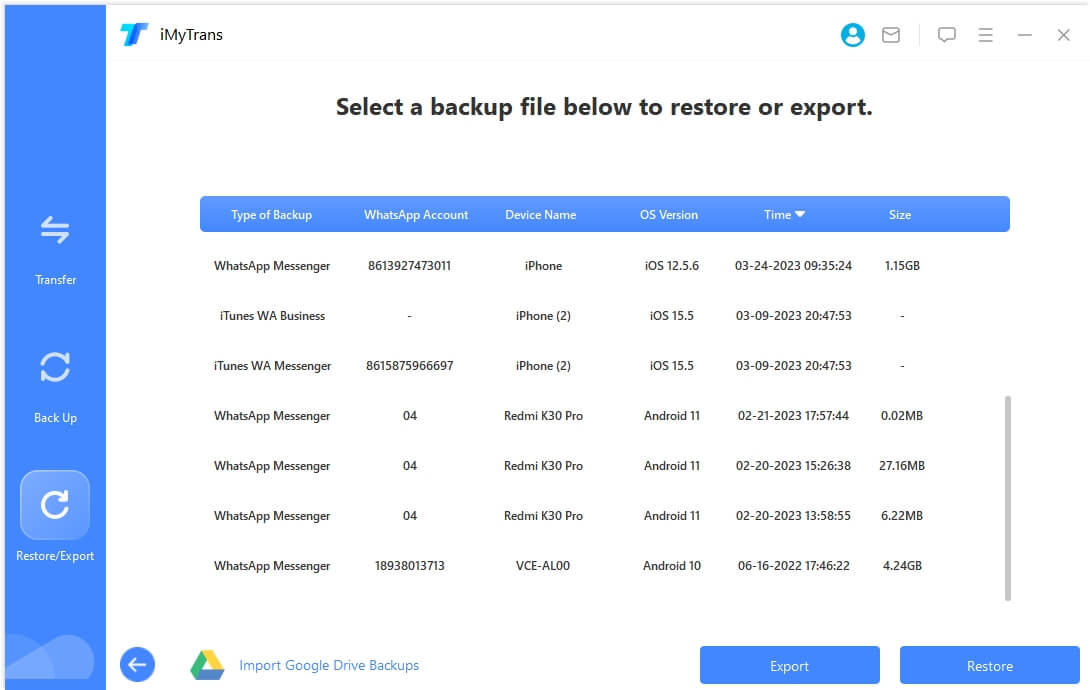 Step 5. You will have all the files available on-screen once the program has done scanning. You can easily pick the files you want to Export or select the option of export all.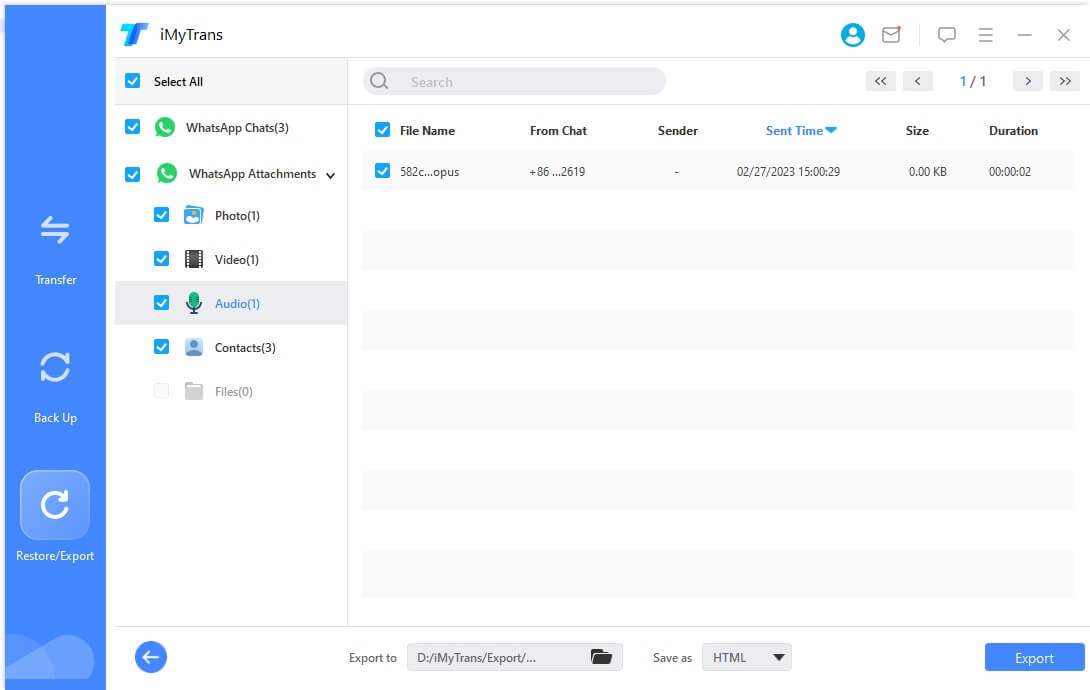 Select the export option, and all the WhatsApp videos or other files you need will automatically open once they are exported to your device.
FAQs: More About Transferring WhatsApp Videos
1

How to transfer WhatsApp videos to new phone?

The easiest method to use is the WhatsApp backup method. However, it will work if you stay in the same operating system. If you are switching operating systems, you may need help from tools like iMyTrans.
2

How to transfer video from Instagram to WhatsApp?

If you have some Instagram video that you want to get on WhatsApp, you will need to first download it to your phone. The ease of it depends on the source. The second method is to send Instagram video's link to your WhatsApp contact, which is quicker and easier.
Conclusion
Sending large videos on WhatsApp can be challenging due to file size limitations and compatibility issues. In this article, we explored the reasons why you may encounter difficulties when trying to send videos on WhatsApp. We also provided effective methods to transfer large videos successfully, including using Google Drive, the Dropbox transfer tool, and sending videos via email. By utilizing these methods, you can overcome the limitations and share your memorable videos with ease on WhatsApp.
Transfer/Backup/Restore WhatsApp data [Any Phone]