How to View WhatsApp Backup [iCloud and Google Drive]
Category: Transfer WhatsApp
4 mins read
iMyFone iMyTrans - Allows you to download/view/access Google Drive backup easily. And You can watch them on PC too. If you lose the backups, it will restore them quickly.
Backup WhatsApp is a very easy thing to do for iOS and Android devices, but if you feel lost with how to view WhatsApp backup, here you can find the solution!
Throughout this article, you will know how to view WhatsApp backup on drive and PC easily and quickly. It will be something you will know how to do by heart every time I provoke you to do it!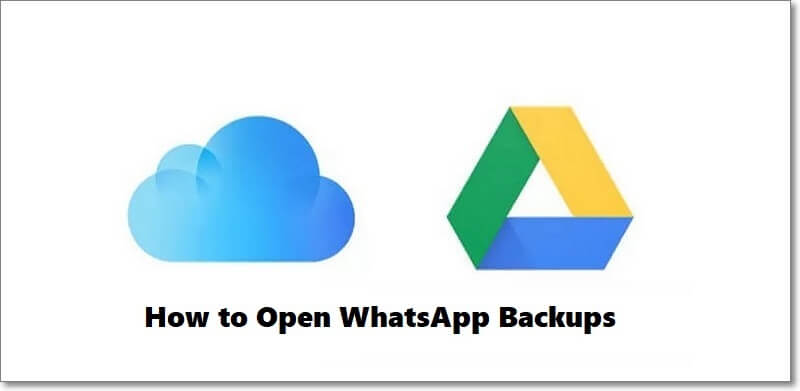 Part 1. How to View WhatsApp Backups
It is important to clarify that the backup is encrypted, or in other words, it will be hidden, since it is not uploaded to the cloud as a file. To know or see if you have the WhatsApp backup saved, you can go to WhatsApp, press three dots above and press Settings > Chats > Backup.
This is all because it is a way to keep your information secure and not be lost by mistake. Although the backup cannot be opened directly on your mobile device, you can open the backups with two methods depending on the device you use, Android or iOS. For that, you can go directly to use iMyTrans.
1

How to View WhatsApp Backup on Google Drive?
---
If you are an Android user, you will have all your information backed up in Google Drive. Before you start, make sure you already have a backup of your WhatsApp chats. You can do this in the app, go to Settings> Chats> Backup and click the Save button.
Follow these steps to open a WhatsApp backup:
Step 1. Open the web version of Google Drive and enter your account where you have the backup.
Step 2. Click the gear icon at the top right corner of the screen and select Google Settings.
Step 3. When it opens, go to the "Manage Apps" section and look for the WhatsApp section there.
Step 4. By tapping on the WhatsApp "Options" window, you can delete a backup or perform other actions with the backup.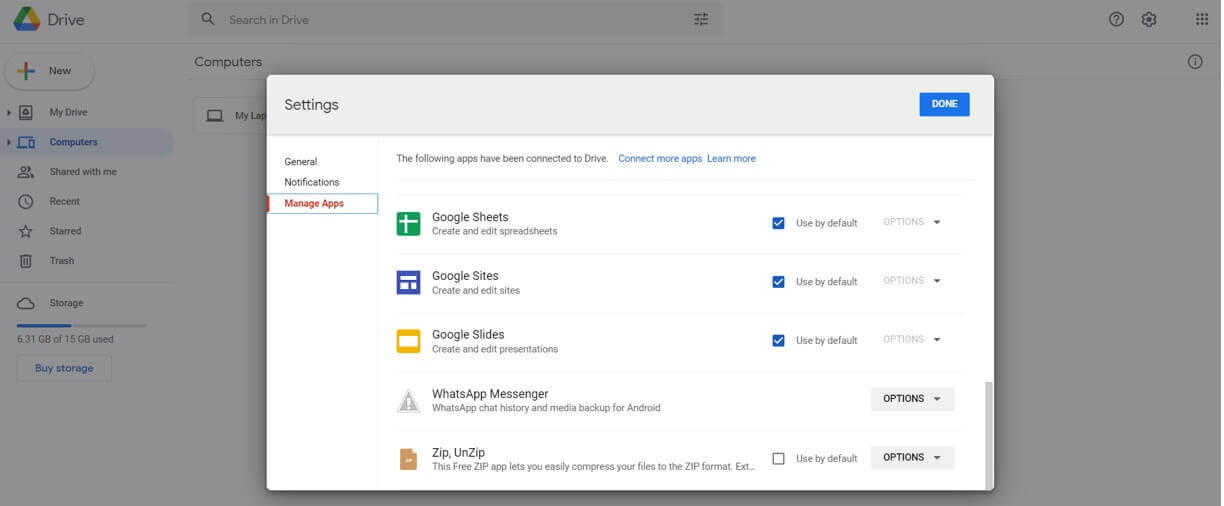 As you can see, this method to access the backup from the PC only allows you to browse and delete the information. Remember that you will not be able to read the chats or extract them since they are encrypted.
2

How to View WhatsApp Backup in iCloud?
---
For iOS users, WhatsApp backup is saved in iCloud, but it is invisible, if you want to access WhatsApp backup in iCloud to see what it has, it is impossible to inform you. The only thing you can see is the date of the last backup made of WhatsApp.
If you want to know follow these steps:
Step 1. Open WhatsApp on your iPhone.
Step 2. In Settings, go to Chats > Backup.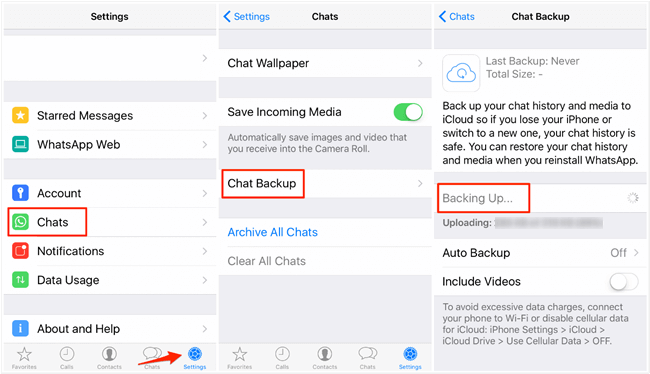 Step 3. There you can see the latest backup you have made to iCloud, and decide whether you want to see the backup by restoring it or not.
3

Tool to open WhatsApp backup in iCloud and Google Drive
---
We see that the above 2 ways does not support opening WhatsApp backup directly, you should use a WhatsApp transfer tool iMyFone iMyTrans which can help you download/view/access iCloud and Google Drive backup easily, it is the best. option to manage your WhatsApp messages. Download it right now!
[Video Tutorial] How to view WhatsApp backup on Google Drive
Part 2. How to View WhatsApp Backups on PC?
If you are looking for a way to view WhatsApp backup on PC, WhatsApp transfer tool iMyFone iMyTrans will help you. It is a useful application to export WhatsApp backup on PC.
Why choose iTransor for WhatsApp
To export and open WhatsApp backups on your PC, follow the steps below using iTransor for WhatsApp:
Step 1. Download and launch iTransor for WhatsApp on your computer. Connect devices via a USB cable. Select WhatsApp backup to device.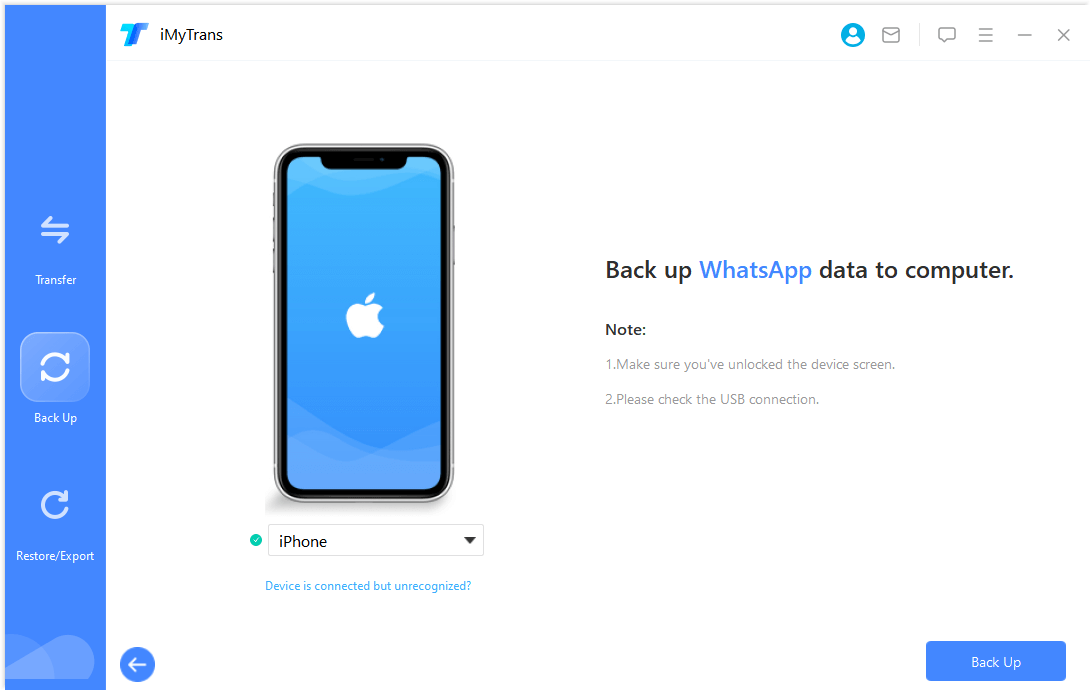 Step 2. iTransor for WhatsApp access the backup of your WhatsApp and automatically make the copy. Now click on restore/export the backup.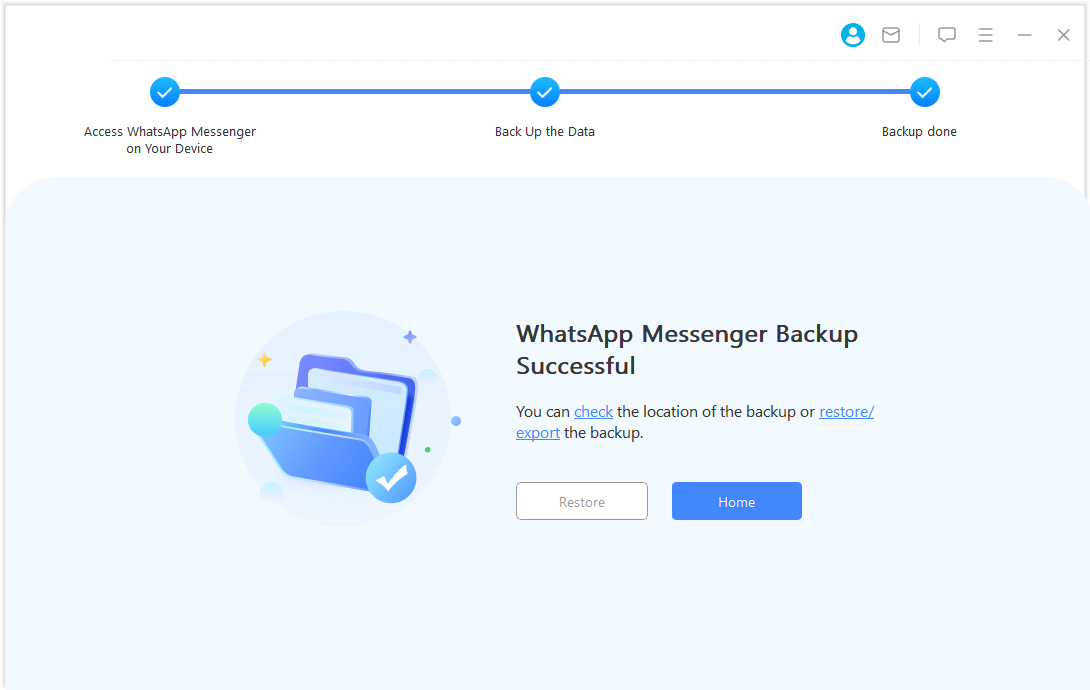 Step 3. It will switch to the Restore/Export WhatsApp Backups tab that you see on the left panel. From the previews it offers of the chats and media files, choose the backup you just made from the list.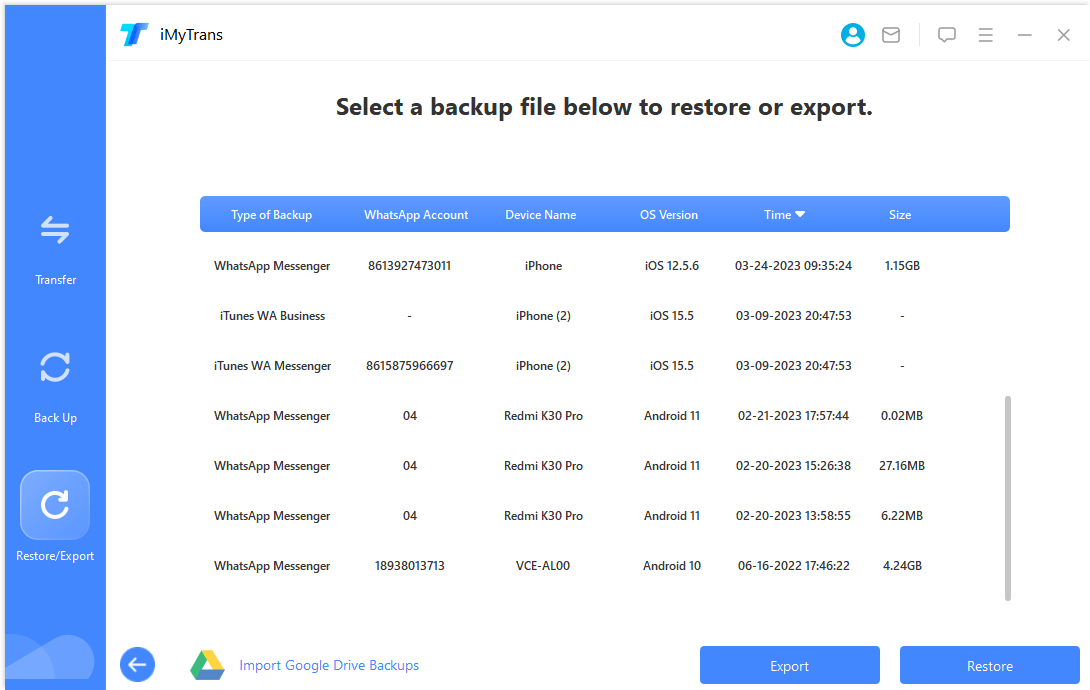 Step 4. Choose the format you want to export and then click the Export button on the bottom right corner to start the export process.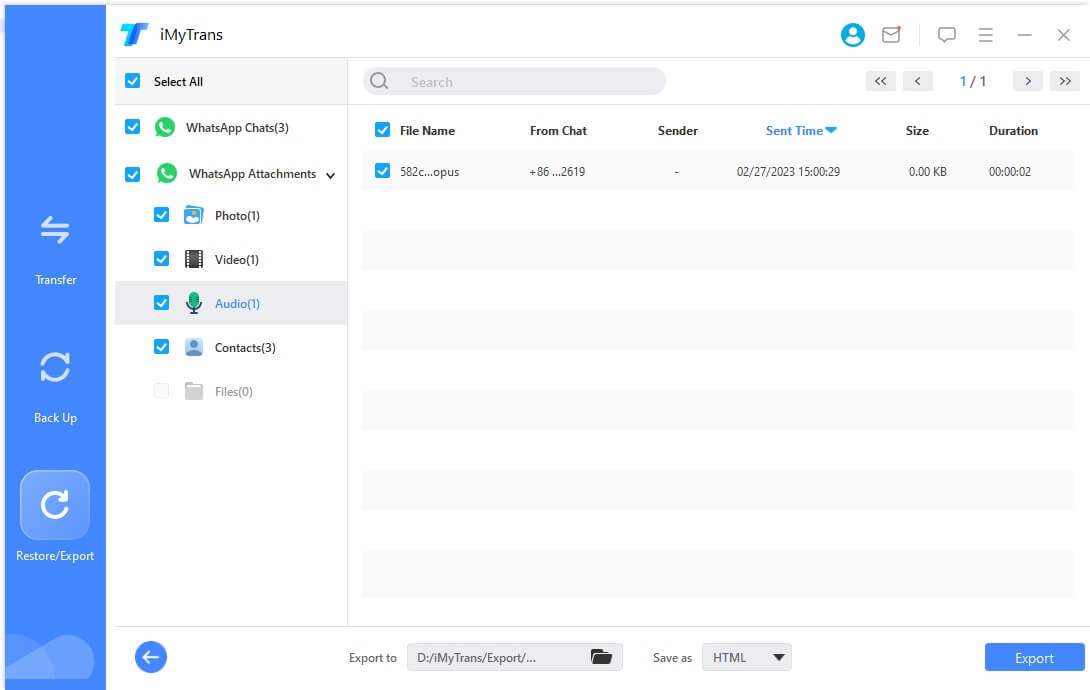 Back up and export to a Google Drive or iCloud Drive account can be a long process because it could take hours. Instead, by supporting you with iTransor for WhatsApp, you will see that it allows you to backup WhatsApp easily and you will be able to access WhatsApp backups quickly and easily.
Transfer/Back up/Restore WhatsApp in one App
100,000+ people have downloaded it.
Transfer WhatsApp between devices with different OSs, i.e., iOS to Android, Android to iOS.
Supports 6000+ different smartphone models running on iOS and Android.
Transfer safely without resetting devices or deleting original data.
Supports phone-to-phone transfer, phone-to-computer transfer, and backup & restore.
Fully compatible with the latest OS version.
Conclusion
I hope this article has been useful to you! And I hope that you have been able to access your WhatsApp backup in a simple way, in addition to exporting all that information that you have backed up.