What is GB WhatsApp? [Include GBWhatsApp Download APK]
Category: Transfer WhatsApp
6 mins read
GBWhatsApp is a highly sought-after messaging application that serves as an exceptional alternative to the conventional WhatsApp platform. It introduces a host of remarkable features and customization options, elevating the messaging experience for users. GBWhatsApp has garnered immense popularity for its ability to provide enhanced functionality and flexibility, distinguishing itself from the standard WhatsApp application available on official app stores.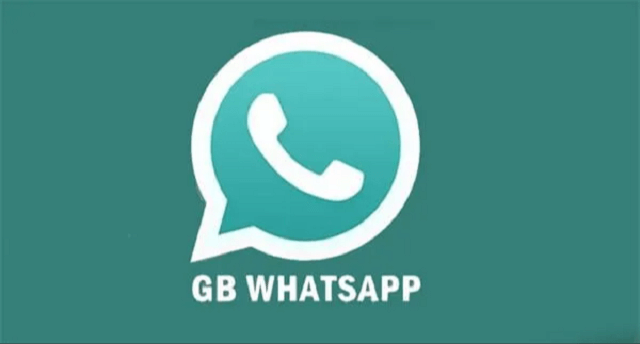 What is GBWhatsApp Used For?
GBWhatsApp APK offers an extensive range of features that enhance the messaging experience and provide users with unprecedented control over their conversations. Let's explore a comprehensive summary of the notable features provided by GBWhatsApp:
Auto Reply: GBWhatsApp empowers users to set up automated replies to incoming messages, enabling seamless communication even when immediate responses are not feasible.
DND Mode: The DND (Do Not Disturb) mode in GBWhatsApp allows users to silence notifications, ensuring uninterrupted focus during important tasks or moments of relaxation.
Text Messages Broadcast: With GBWhatsApp, you have the ability to broadcast a single message to multiple contacts simultaneously. This feature streamlines communication, particularly when disseminating information to a large group.
Filter Messages: GBWhatsApp offers users the option to filter and categorize messages based on personal preferences. This functionality facilitates efficient organization and swift access to relevant conversations and information.
Anti-Revoke Message: GBWhatsApp prevents other users from revoking or deleting messages they have sent to you, ensuring the integrity of your chat history and preserving valuable information.
Share Live Locations: GBWhatsApp facilitates the sharing of real-time locations with friends and family, simplifying coordination for meetups or ensuring the safety of loved ones.
Set Outstanding Effects: With GBWhatsApp, you can embellish your messages with captivating effects, making them visually appealing and engaging for recipients.
Revoke Multiple Messages: Unlike the official WhatsApp version, GBWhatsApp allows you to revoke multiple messages simultaneously, enabling efficient management of your conversations and saving valuable time.
Revoke Multiple Messages: Unlike the official WhatsApp version, GBWhatsApp allows you to revoke multiple messages simultaneously, enabling efficient management of your conversations and saving valuable time.
Emoji Effects: GBWhatsApp boasts an extensive collection of emojis and emoticons, enabling you to express yourself creatively and add a personal touch to your conversations.
People Nearby: The "People Nearby" feature in GBWhatsApp facilitates the discovery and connection with individuals in close proximity, expanding your social network and fostering new relationships.
Send Maximum Pictures: GBWhatsApp empowers users to send a larger number of pictures within a single message, making it convenient for sharing cherished memories with friends and family.
Endless Themes: GBWhatsApp offers a diverse selection of themes, allowing users to personalize the application's appearance according to their preferences and style.
Download Statuses: You may download and store the statuses that your contacts publish on GBWhatsApp so that you never miss out on their updates or the opportunity to share their important moments.
Amazing Font: GBWhatsApp offers a variety of attractive and distinctive fonts that you may choose to personalize the look of the text in your messages and add a distinctive touch.
Messages History: GBWhatsApp keeps an in-depth archive of all of your messages, making it simple to revisit previous conversations and which ensures that critical data remains available.
Change Contacts: GBWhatsApp enables you to change and edit your contacts' names, profile images, and other info.
Mark Unread Messages: With GBWhatsApp, you can mark specific messages as unread, ensuring you can revisit and respond to them at your convenience.
Select All Chat: GBWhatsApp simplifies the management of multiple chats by allowing you to select and handle multiple conversations simultaneously, enhancing efficiency in communication.
Hide View Status: GBWhatsApp provides the option to hide your online status, allowing you to maintain privacy and control over your availability to other users.
Best Image Quality: GBWhatsApp ensures that images shared through the application maintain the highest quality. Whether you're sharing precious memories or captivating visuals, GBWhatsApp guarantees an exceptional image viewing experience for both senders and recipients.
Language: GBWhatsApp supports multiple languages, catering to a diverse user base worldwide. You can easily switch to your preferred language within the application settings, ensuring a seamless and personalized messaging experience.
Profile Change Notifications: You may receive notifications from this app whenever someone on your contact list modifies their profile image.
Customize Pop-up Notifications: You may conceal the pop-up alerts for this program from appearing on your home screen, which is another amazing feature of GB WhatsApp APK.
What is GBWhatsApp Pro?
GBWhatsApp is an upgraded version of WhatsApp that emerged when Android developers redeveloped and made changes to the core resource files of WhatsApp Messenger released by WhatsApp in 2016 for testing purposes. This led to the creation of several unofficial clones of WhatsApp, among which GBWhatsApp stood out as the best, offering numerous new features that greatly benefit users. GBWhatsApp APK can be downloaded for free, providing users with an enhanced messaging experience.
Part 2. WhatsApp vs GBWhatsApp – What's Difference?
When comparing GBWhatsApp and WhatsApp, there are several notable differences that set GBWhatsApp apart from the standard WhatsApp application. GBWhatsApp offers a range of additional features and customization options that enhance the messaging experience. Here is a comparison of key features between GBWhatsApp and WhatsApp:
Feature
GBWhatsApp
WhatsApp
Hide Online Status
Airplane Mode
Status Download
Add Custom Fonts/Stickers
Media Sharing
Maximum 200MB
Maximum 15MB
Status Character Length
Maximum 255
Maximum 139
Themes Supported
DND Mode
Freeze Last Seen
Disable Forwarded Tag
Disable/Customize Calling
Anti-Delete Status/Messages
Security Lock
Fully Customize
Auto Reply
Increase Forward Limit
Maximum 250
Maximum 10
Increase Image Share Limit
Maximum 100
Maximum 30
Overall, GBWhatsApp provides a range of enhanced features and customization options that distinguish it from the standard WhatsApp application, offering users a more tailored and enriched messaging experience.
Part 3. GBWhatsApp APK Download
If you're interested in downloading GBWhatsApp APK, here are the essential details you need to know:
App Name: GBWhatsApp
Version: Latest Version
Software Category: App
Size: 48.9 MB
Requirement: Android 5.1+
Root Requirement: Non-Root
Root Requirement: Non-Root
To download GBWhatsApp APK, follow these steps:
Ensure that your Android device meets the minimum requirement of Android 5.1 or above.
Step 1. Go to the trusted source from where you can download the GBWhatsApp APK file. It is important to download from a reliable source to ensure the authenticity and safety of the application.
Step 2. Locate the GBWhatsApp APK file and tap on it to begin the installation process.
Step 3. Before proceeding with the installation, make sure you have allowed installations from unknown sources in your device settings. This setting can usually be found in the Security or Privacy section of your device's settings.
Step 4. Follow the on-screen prompts and instructions to complete the installation process.
Step 5. Once the installation is complete, you can launch GBWhatsApp from your app drawer or home screen.
Step 6. Sign in with your existing WhatsApp account or create a new account if you are using GBWhatsApp for the first time.
It's important to note that GBWhatsApp is a modified version of WhatsApp and is not available on official app stores. Therefore, it's essential to exercise caution and download GBWhatsApp APK from trusted sources to ensure a secure and reliable download.
Part 4. Bonus – How to Transfer GBWhatsApp to a New Phone?
Messages from WhatsApp may be transferred to a new iPhone if you've moved from an Android handset to one. You are given advice in this area.
You can get iMyFone iMyTrans WhatsApp Transfer to move WhatsApp to a new phone. You can effortlessly install this program on both your PC and Mac thanks to its user-friendly interface. Additionally, it functions well with Android smartphones. Here is how to move WhatsApp to a new Phone using this program.
Step 1. Install the app on your computer and select "GBWhatsApp" > "Transfer GBWhatsApp to GBWhatsApp" from the menu.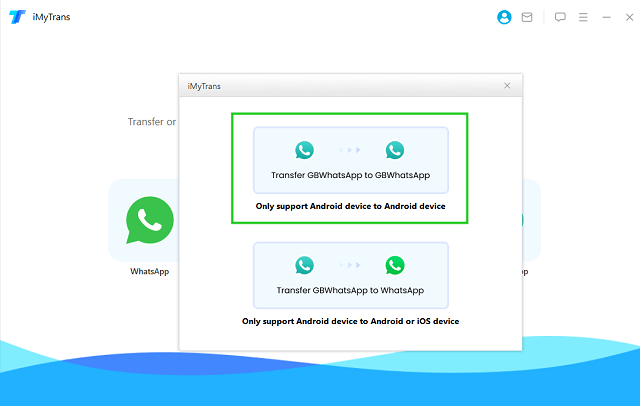 Step 2. Then connect you're the target phone and the source phone to the computer. You will be prompted to backup your WhatsApp data; you may do this by following the on-screen instructions. When finished, click "Continue".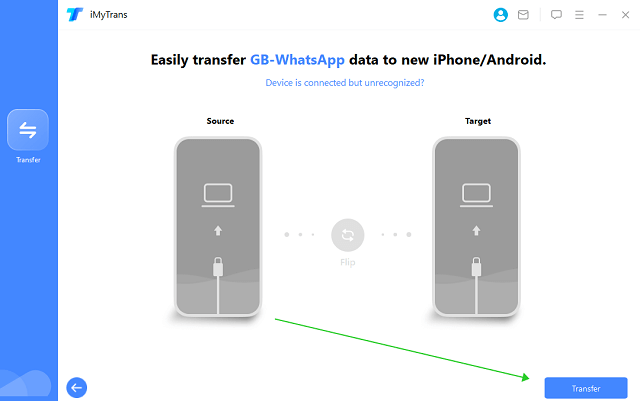 Step 3. The WhatsApp data on your previous cellphone will then start to be downloaded by iMyFone iMyTrans.
Step 4. Enter your country code and phone number to validate your WhatsApp account. Then select "Verify" from the menu.
Step 5. The program will automatically produce data that will be restored on the target device once you have finished the verification.
Step 6. Log into WhatsApp on your iPhone now and wait for the program to recover your iPhone's WhatsApp data.
Step 7. Within a few seconds, all of the data will be transferred to your new iPhone.
Part 5. Conclusion
In conclusion, GBWhatsApp is a powerful and feature-rich messaging application that offers users a heightened messaging experience beyond the standard WhatsApp platform. With its extensive range of features and customization options, GBWhatsApp provides users with greater control over their conversations and the ability to personalize their messaging interface according to their preferences.