As reputable as Apple is and as impressive as the technology behind the Apple TV is, the product comes with some flaws of varying levels, one of which is Apple TV being stuck on "could not sign in". Imagine you turn on your TV and try to sign in, and you get an error message that just does not go away no matter what you do. Luckily, if you are experiencing this, we have solutions for you.
Way 1. Use iTunes Remote App
Sometimes, the issue will be resolved with this method, and you will be able to sign into your Apple TV.
Visit the App Store and download the Apple TV remote app.
Install it and follow the instructions to connect it to your iPhone.
Once it is connected, you can use it as a remote.
Log into your iTunes on your iPhone and do not use the Apple TV remote.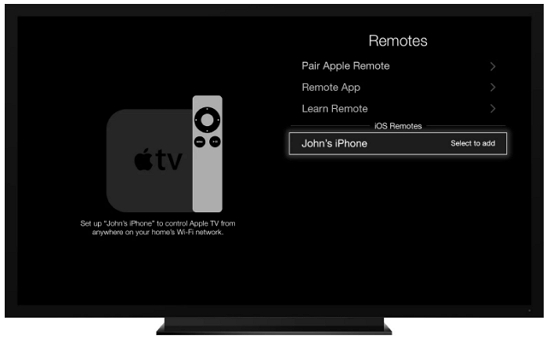 Way 2: Restart Your Apple TV
You can restart your Apple TV in two ways - from either your Siri Remote or from the settings app. Another way is to power-cycle the Apple TV by unplugging and replugging it from the wall, but this is not recommended. The reboot methods below are much preferred.
Reboot with Siri Remote
If your Apple TV is the new one with the Siri Remote, simply navigate to the Settings app and scroll down to System. Click on "System" and scroll down. Click on "Restart", and your screen will go blank immediately. A few seconds later, it will come back on with the white Apple Logo and take you back to your Home screen.
If your Apple TV is an older model, navigate to "Settings" then "General" and "Restart".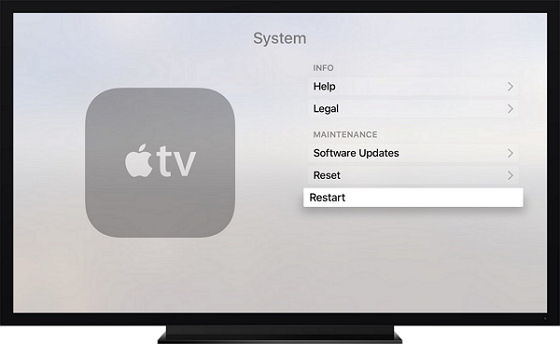 Way 3: Disable 2-Factor Authentication
At times, if you have enabled two-factor authentication, it may stop you from being able to sign into your Apple TV. Disabling it will get you out of this fix and here is how to do that.
Tap on "Apple ID" and then "Password and Security".
You will be able to disable two-factor verification and log into iTunes.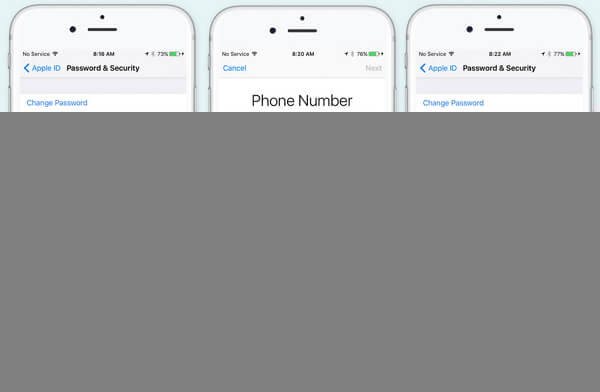 Way 4: Restore Apple TV Using iTunes
If you updated your Apple TV and probably ran into some issues during the process, there is a solution for that. First off, unplug your TV, then, plug it back and retry the software update. If the update does not get successful, you will need to follow the steps below to restore your Apple TV;
Disconnect the power cord and HDMI cable from your Apple TV.
Launch the latest version of iTunes on your PC or MacBook.
If your Apple TV is a 4th generation Apple TV, you will need to plug in a USB-C cable at the back of the TV. For older models, 2nd and 3rd generation, you will need a Micro-USB cable. Make sure you have the appropriate cable for your Apple TV. You should never use lightning to USB cable for your Apple TV. Connect the Micro-USB or USB-C cable to your computer.
Leave your 2nd generation Apple TV unplugged while your 3rd or 4th generation Apple TV should be plugged to the power socket.
Launch iTunes where you will find the summary page for Apple TV. If you do not see the summary page, click on the Apple TV icon at the upper left corner of the screen.
On the Apple TV summary page, click on "Restore Apple TV".
Ensure you do not unplug any of the devices during the restore process. The process of restoring also takes some time depending on how fast your internet connection is.
Once the process is complete, disconnect the power cord and USB cable, and then reconnect the HDMI cable to your Apple TV.

Way 5: Restore "Apple TV Stuck on Login Screen" with 3rd-Party Tool
If your Apple TV is stuck on Login Screen, a reliable 3rd-Party software you can use to fix this problem is iMyFone Fixppo. This is a tool designed to fix this particular iOS issue and many other ones. The software is compatible with MacBook and Windows. Thus, it is flexible enough to suit a large number of users.
Key Features:
With three different modes, you can easily fix any problem with your Apple TV depending on the severity of the problem.
Besides Apple TV issues, it also supports to fix all iPhone or iPad issues, such as black screen, white screen, recovery/DFU mode, GPS problems, etc.
You can easily fix Apple TV or iPhone issues without data loss.
Use Standard Mode to Fix Apple TV Stuck on "Could Not Sign In Error" without Data Loss.
Your best bet to fix the error in tor Apple TV without losing the data on it is to Standard Mode on iMyFone Fixppo Tool.
Step 1: Launch iMyFone Fixppo and select Standard Mode from the home screen and click Next.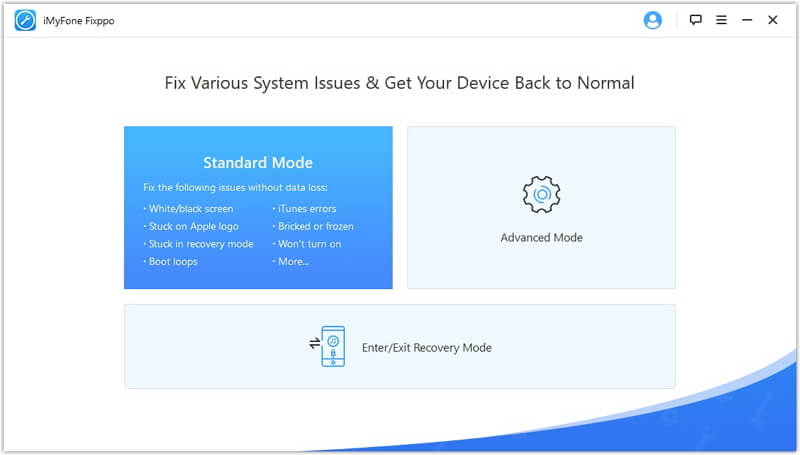 Step 2: Connect your Apple TV to either a MacBook or Windows PC.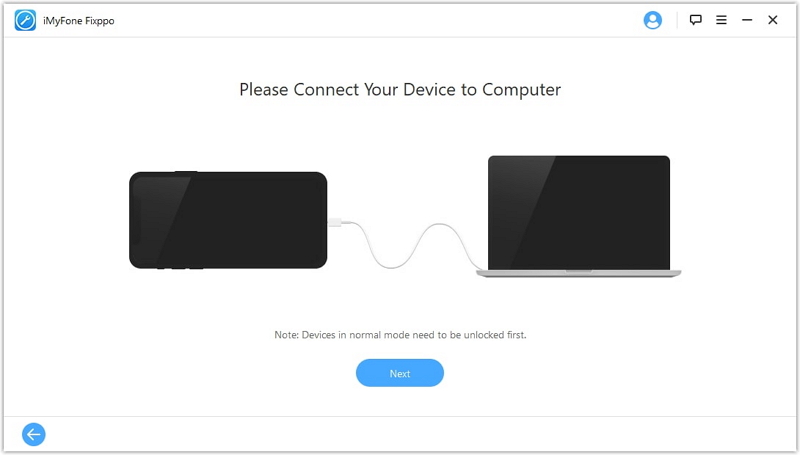 Step 3: The tool will detect your Apple TV and proceed to the next step which is to bring the different tvOS available for your Apple TV. Download the latest Apple tvOS version.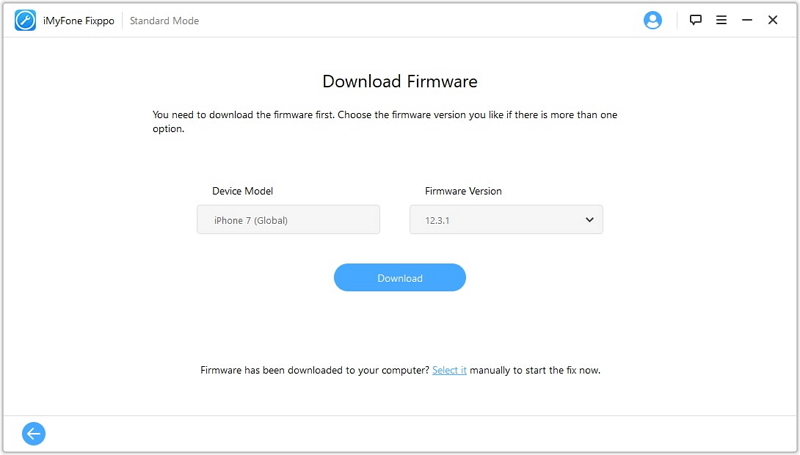 Step 4: After the tvOS has been downloaded, the tool will verify the version and extract the software.
Step 5: Fix the tvOS issue but confirm if your Apple TV has the right tvOS version downloaded on it to ensure a successful fix operation. You should also make sure your Apple TV remains plugged throughout the process.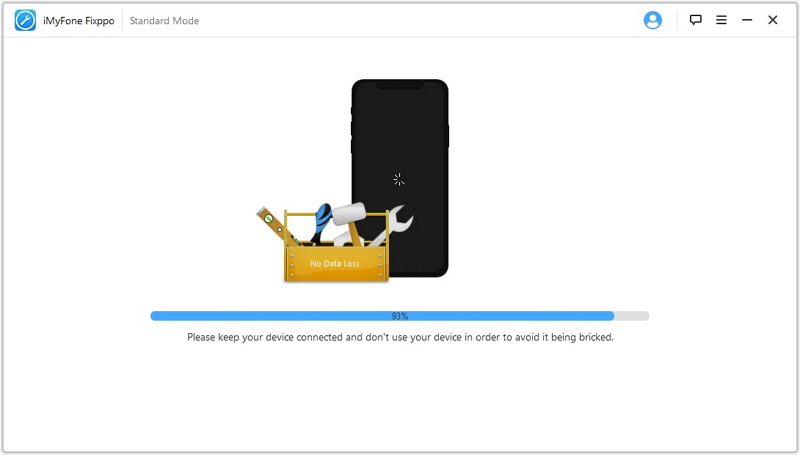 Seeing the "Could Not Sign in Error" on your Apple TV can be quite frustrating, but the good thing is that, with iMyFone Fixppo, you can easily fix it by yourself without visiting an Apple technician.