Bumble is a very popular and powerful dating app. Like Tinder, it has brought enormous convenience to millions of single men and women. At Bumble, whether it's meeting new people or dating online, it doesn't limit you in any way.
In your daily use of Bumble, sometimes you see issues with Bumble current location is wrong, or your Bumble app on your android and iOS devices doesn't work. You don't need to get too nervous, as there can be a number of reasons why an application won't work. What we need to do is how spot the problem and fix it.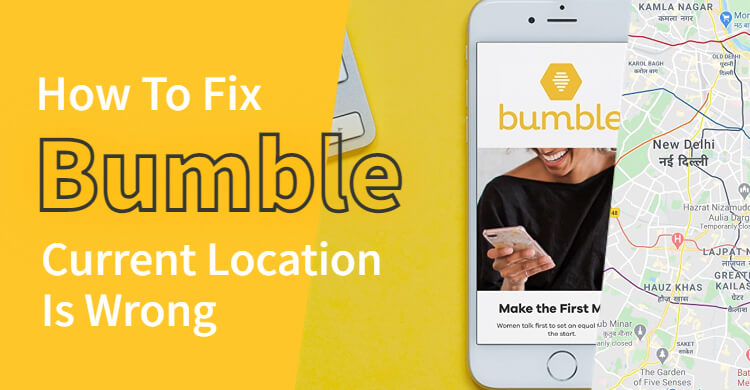 In this article, we'll discuss what exactly causes Bumble's current location error and how to fix them. We'll guide you on how to fix Bumble showing the wrong current location when running on your android and ios devices. If this is what you need, make sure you read the full article and don't miss it.
Let's start!
Part 1: Why is My Bumble App Wrong?
---
Bumble is a location-based app. When you quit the app, it no longer runs in the background. Once back in online mode, Bumble will extract location-related data from your device's connected Wi-Fi or GPS data and update your current location. At Bumble, you cannot configure your location by setting your personal information. So you need to enable GPS location. If you turn off GPS, it will use your network IP address to determine your location.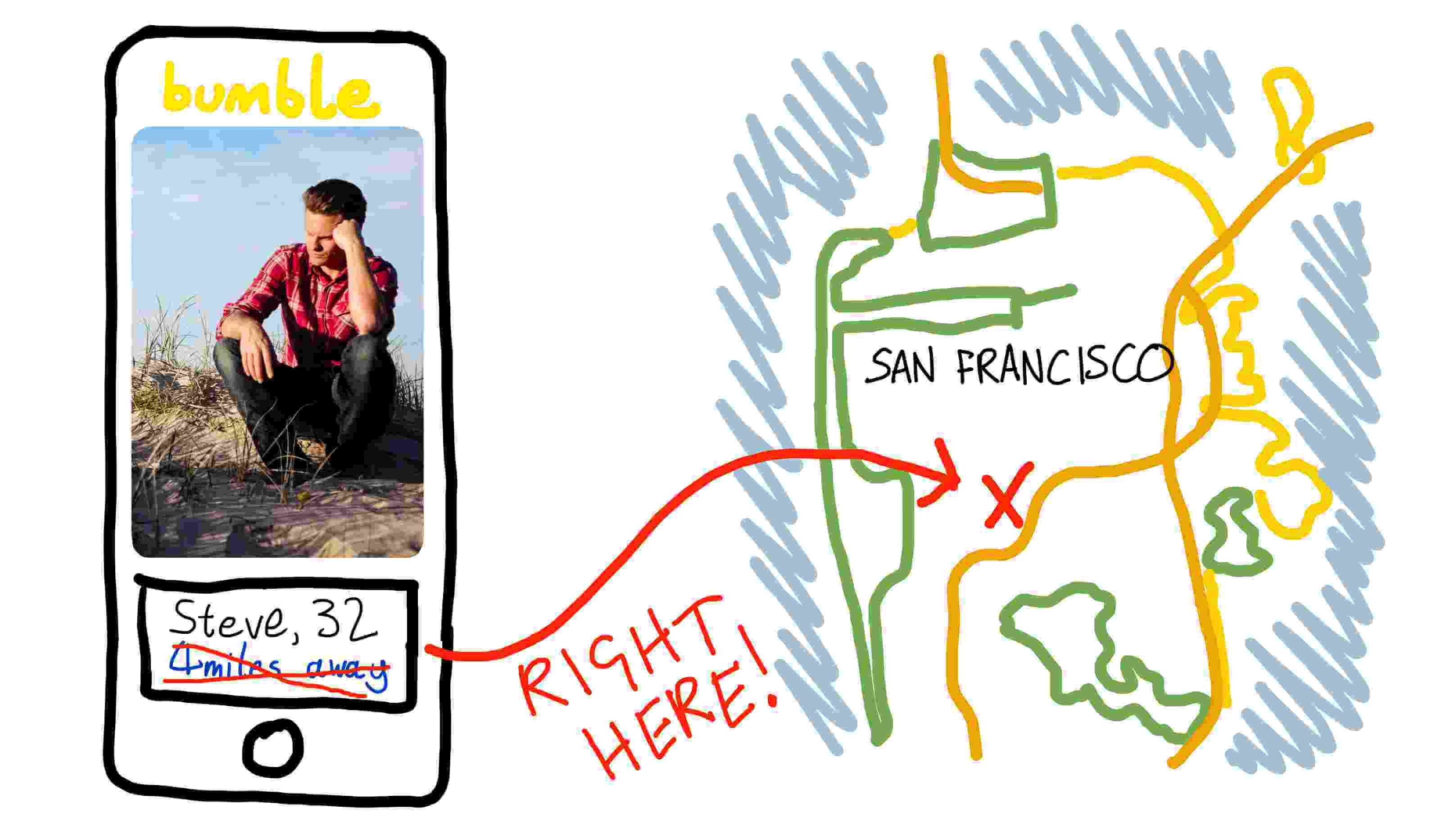 1. When Does Bumble Update Location?
Since Bumble only knows when you're online when you're using the app and doesn't track in the background, Bumble will update your location as you use the app.
Bumble can only display your last known location, the last time you opened the app. Your location on the Bumble app will update as soon as you open the Bumble app in the new location.
For example, if you are in Toronto, Canada, and you decide to continue using the Bumble app, Bumble will update your exact location in Toronto and show it to everyone viewing your profile on the app.
If you then leave the app and fly to New York, USA without opening the app, Bumble will not show that you are in New York because you haven't opened the app. Once you move and open Bumble, it will record your location change and New York will now be your new location on the app.
2. The Reasons Bumble Location is Wrong.
The last time you used your phone is very close to where your Bumble is now active. Sometimes the phone may read wrong on the GPS lock.
The location may be false. The wrong location can be caused by using a location spoofer.
If you're seeing someone else's location wrong, it could also be because your friend hasn't opened the app after updating their location.
If you have an old device or a device that is damaged beyond service, it may not be able to support the latest versions of apps, track your location, or detect your movement.
You have not updated the Bumble application.
Due to a bug in the Bumble application server.
Part 2: How to Fix Bumble Current Location is Wrong?
---
If you're wondering what mistakes we might have made, here's why the bumble app won't work. To get everything running smoothly again, you'll need to do some troubleshooting.
Here's how to find out the cause of your Bumble problem and how to fix it:
1. Preparation before fixing Bumble location.
Check if your device's Internet connection is successful.
Make sure you have multiple devices logged into your account.
Clean up your device and in-app storage.
Check to see if your Bumble app has been updated.
Check to see if your GPS location is recovered after using a location spoofer.
2. 9 ways to fix Bumble current location is wrong.
1 Make sure your internet connection is not a problem. You can do this:
Step 1: Open a web browser.
Step 2: Click on the search bar.
Step 3: Type MySpeed. Open the Speed Inspector from the list.
Step 4: Click Start/Go.
Step 5: Check if you are connected to wifi.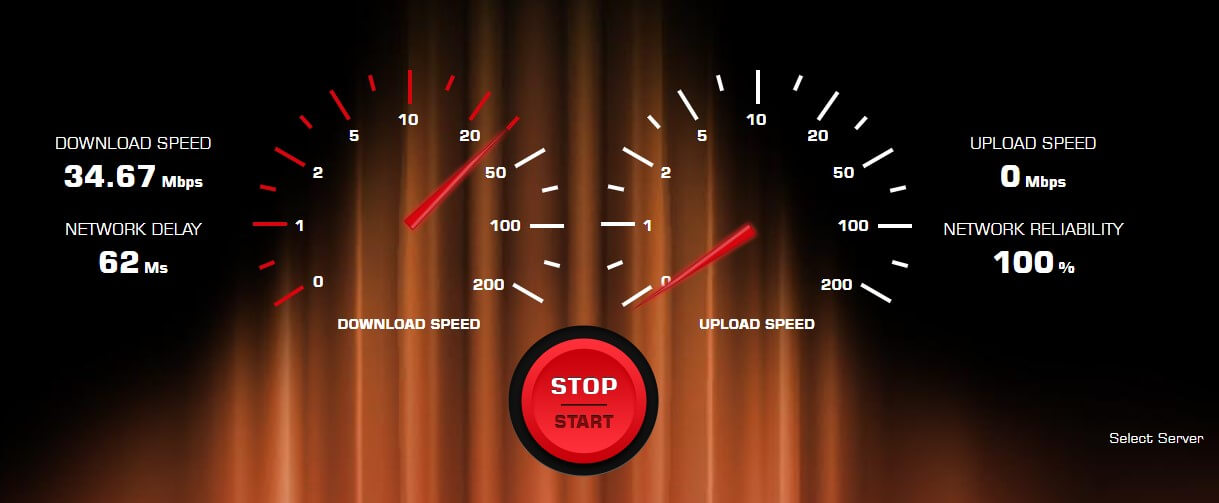 ---
2 You need to confirm that you are logged out from all devices, logging into your account on multiple devices may cause Bumble location errors.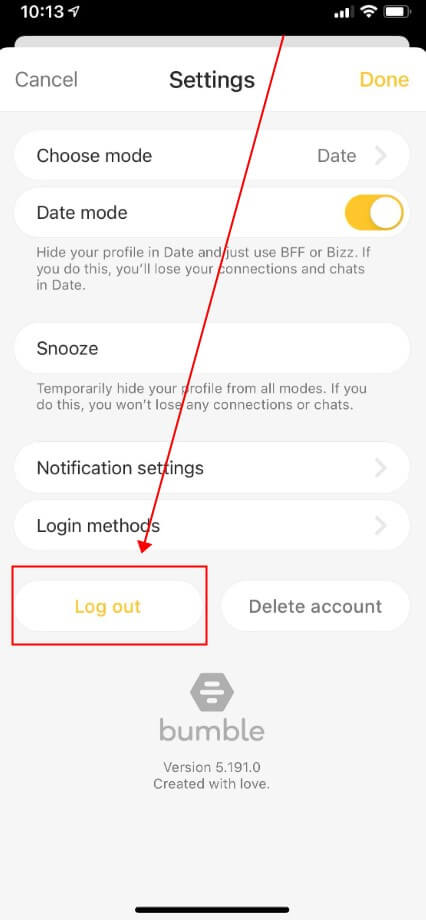 ---
3 Try to log in on another device. Log in to your Bumble account on the other device to see if it loads correctly, if the location error doesn't reappear then it's your device's problem.
---
4 Select another login method. Bumble has only 2 account login methods(iOS has 3 methods) - via phone number and via Facebook. Try logging in to your account with a different login method, maybe this solves your problem.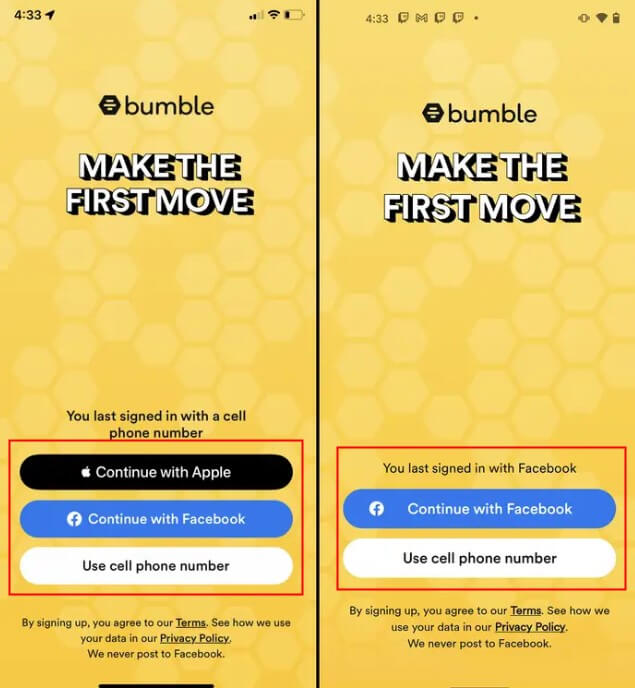 ---
5 Update the Bumble Android app or update the Bumble iOS app. Developers are constantly releasing updates to their apps to fix bugs and make them work as smoothly as possible.
---
6 Restart your iOS or your Android device. Rebooting can fix many problems, it helps clear everything running in the background and free up device resources.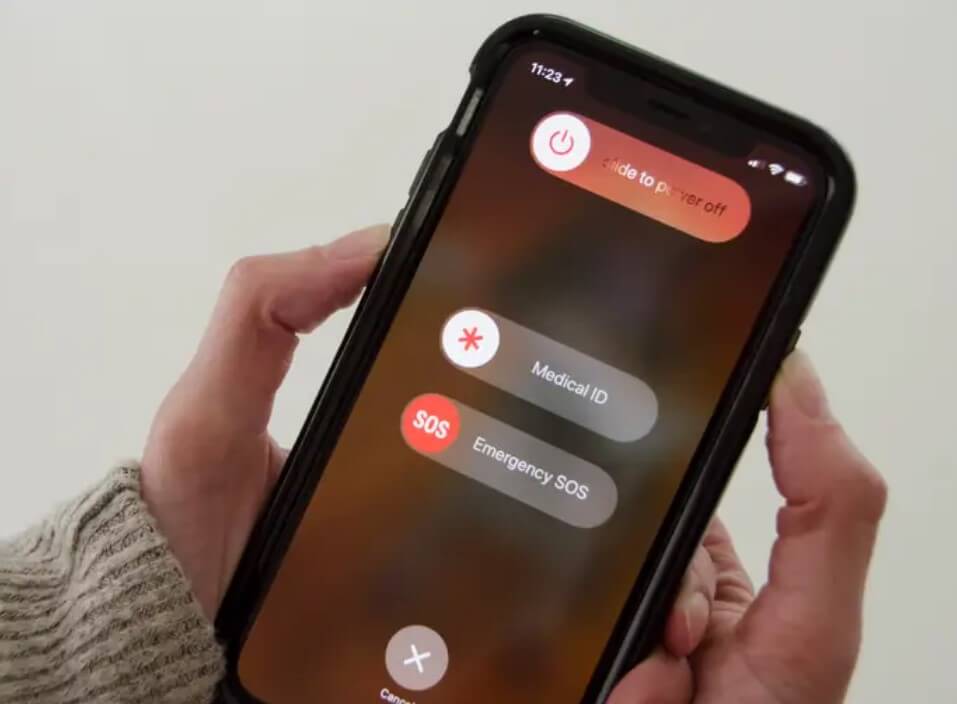 ---
7 Some VPNs do not work effectively and may cause delays and interruptions to your network.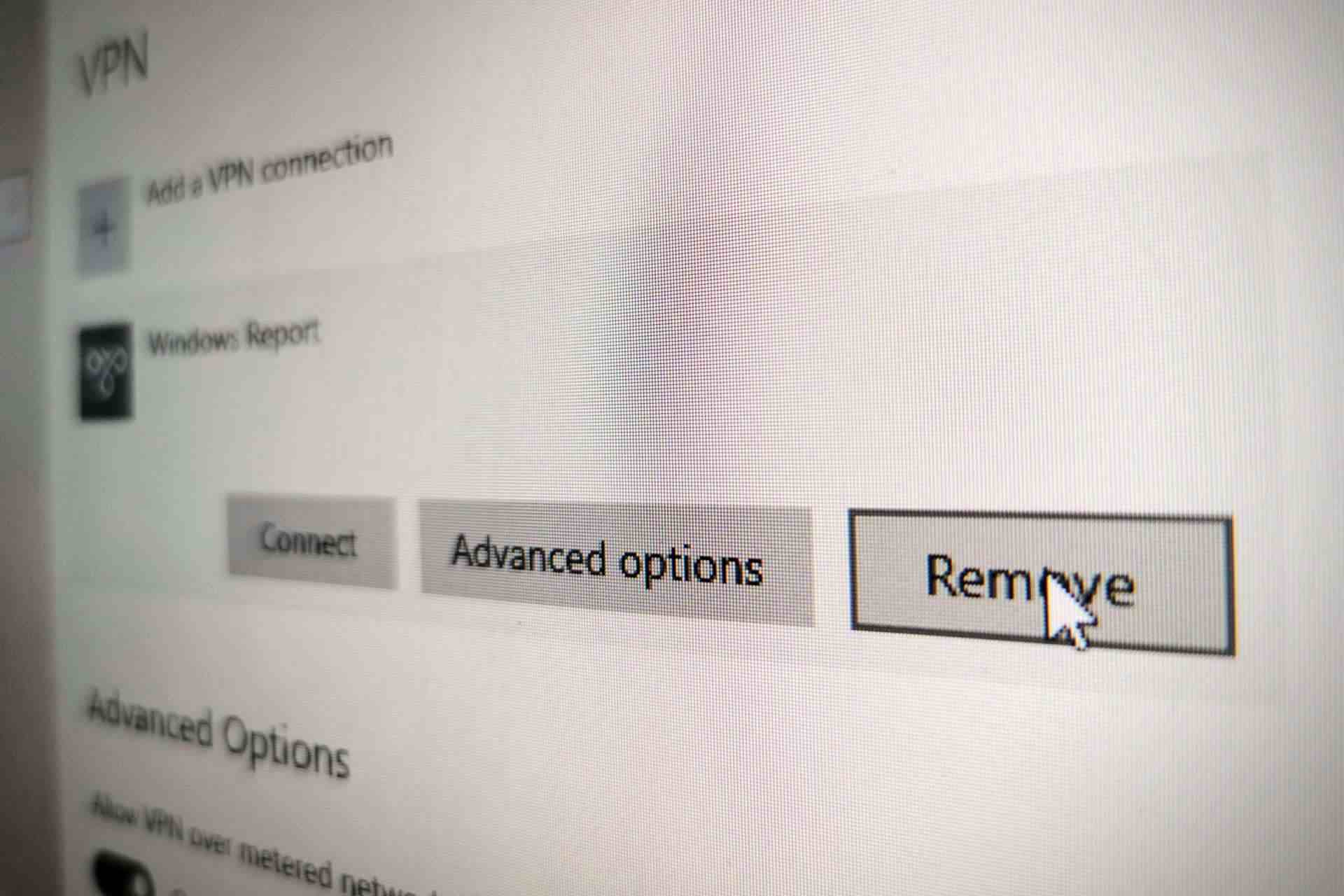 ---
8 To confirm that the bumble server is down, you can also check Twitter or Google for messages and information. When the Bumble server is down, we can't fix it, but we can tell from Twitter if the server is down.
Step1: Open the Twitter app on your device.
Step2: Click the search bar. Type #Bumble down in the search box.
Step3: If Bumble fails, then you will see related posts on Twitter.
Step4: Check on Google if the Bumble server is down.
Step5: Open any web browser on your PC or laptop. Visit google.com. You can also enter a query directly.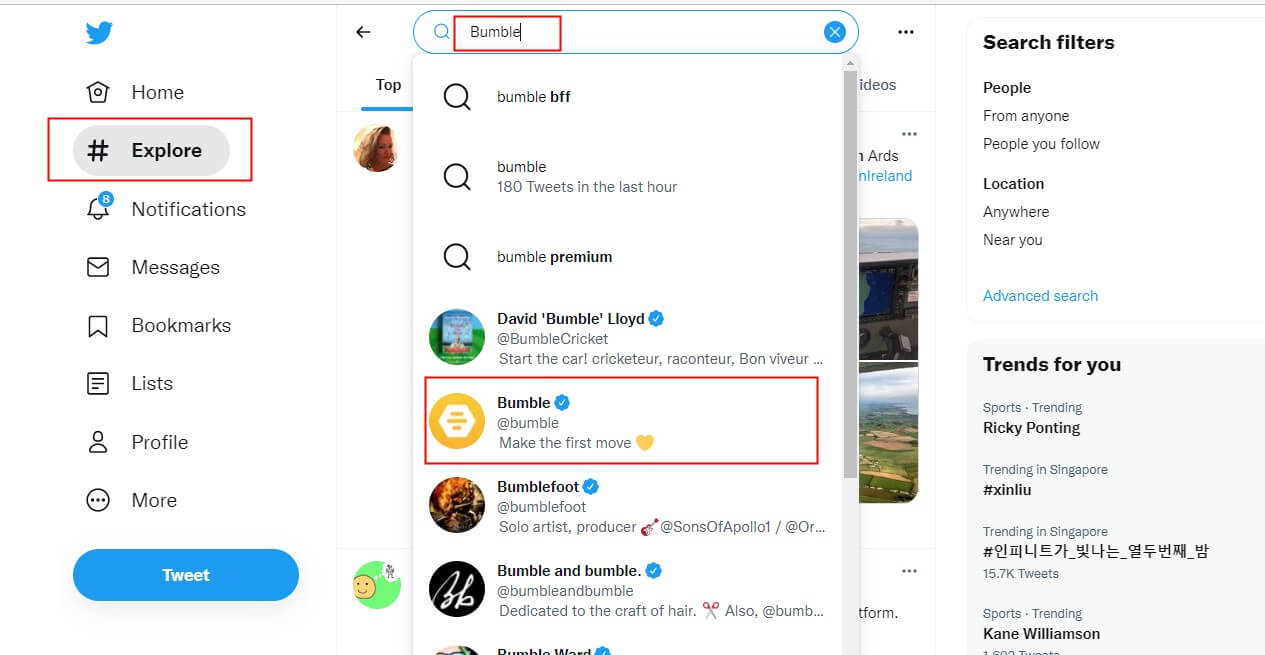 If the Bumble servers are down, you'll see related articles and information from Google.
---
9 If you don't know how to contact bumble support, please follow the steps below to report your problem:
Step1: Open any web browser.
Step2: Type Bumble.com
Step3: Scroll down to the bottom.
Step4: Then click Contact. You can also go directly to the link Contact Bumble.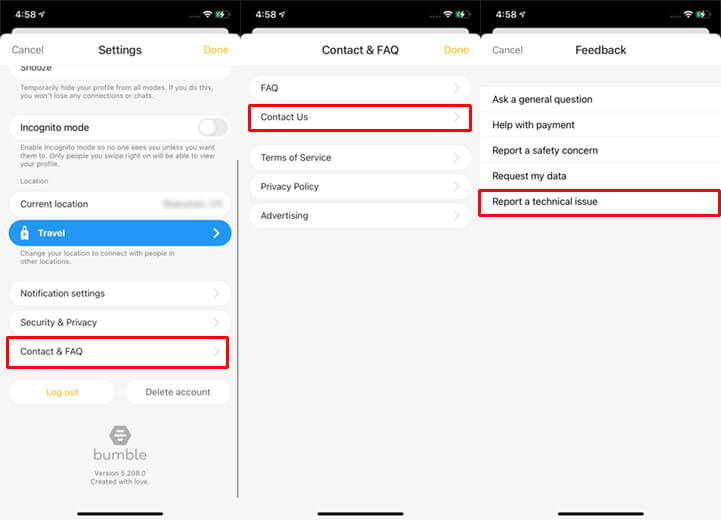 So these are the steps to contact bumble support.
---
[Bonus Tips] How to Fake Bumble Location
Tinder allows users to pay for premium features, including the ability to change locations at their own discretion. However, Bumble has no similar functionality.
In this article, I'll show you how to fake your location in Bumble. Users usually need to resort to third-party tools. If you use an iPhone, then you can try the iMyFone AnyTo location spoofer to change your current location to anywhere else in the world. This will trick Bumble's location feature and unlock a new profile for your changed location. The iMyFone AnyTo app is very easy to use and does not require jailbreak access on your device.
Below I will show you how to use this app.
A video & step-by-step guide on how to change your location on Bumble for iOS & Android devices.
Step 1: Download and launch iMyFone AnyTo. Click on Get Started.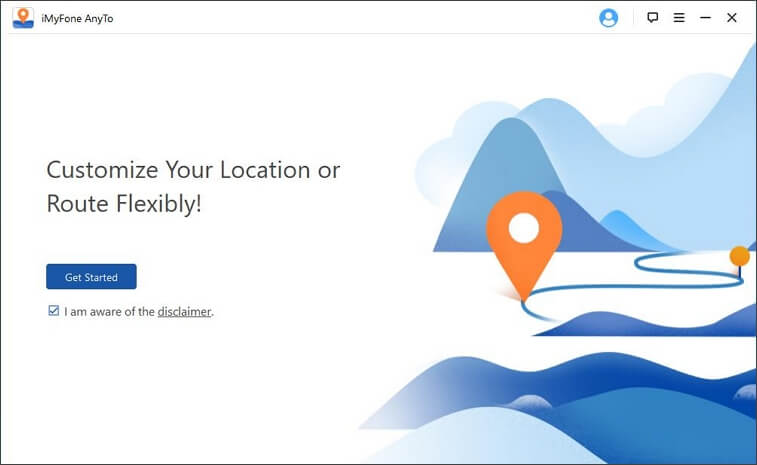 Step 2: Connect your iOS or Android device via USB.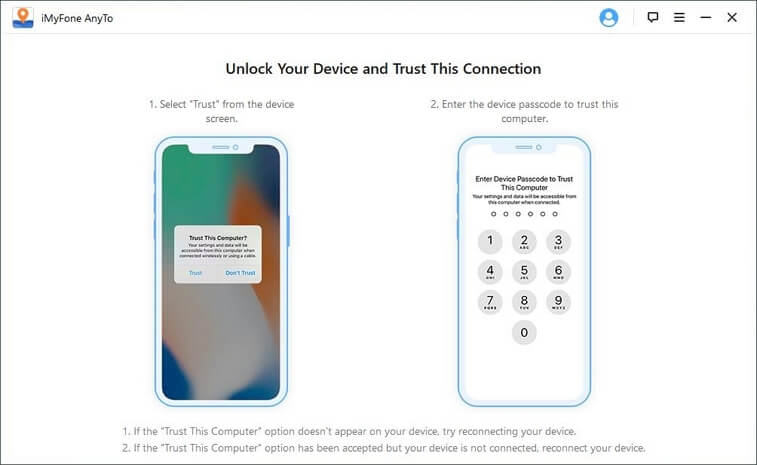 Step 3: Choose the Teleport Mode icon (the third one from the left) in the upper right corner. Just select a spot that you like, using the text field in the upper left corner, or using the mouse.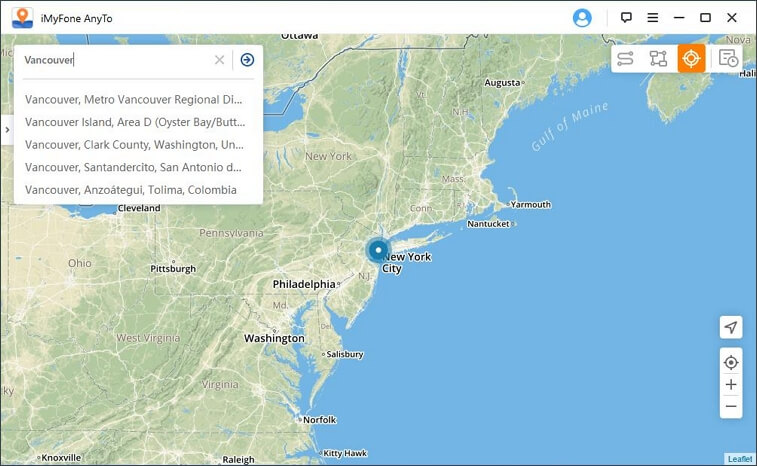 Step 4: Click Move button to teleport to that location.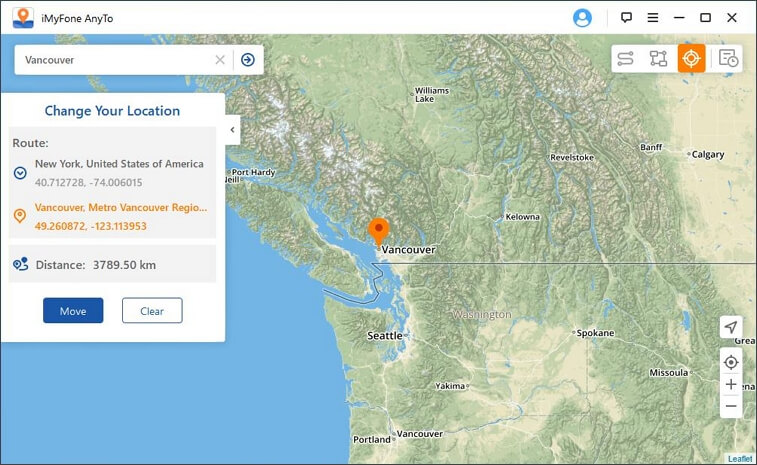 Step 5: In this case, all the location-based applications on your device will be changed to your selected place. You can launch map to check. Now, you can make new friends in other areas by mocking your location on this dating app.
Not only you can spoof location on Bumble. All the social platforms that are based on location can be changed by AnyTo, including Pokemon Go. Isn't it amazing? To get your device's real location back, you only have to restart your device.
FAQs about Bumble's Current Location is Wrong
1 Is Bumble location always correct?
Always - Your location will update when the Bumble app is open and when it's running in the background. If you don't want your location to be updated while the app is not open, you can force close the app.
---
2 Can Bumble track your location even if you are not active?
Therefore, if you are offline, Bumble will only have the location information of your most recent geographical location (where you were when you stopped using the app).
---
3 Which countries use Bumble?
In addition to Canada and Japan, the women will head to Australia, Indonesia, Germany, Mexico, the United Kingdom and U.S., among others, plus Singapore. The company partnered with the Singapore Tourism Board to start the program there; Bumble is also launching its "Bizz" option in the country.
---
4 How do I make my location different on Bumble?
Setting your new location for Bumble (and any other GPS-enabled app) is easy. Just open the Fake GPS Location app and navigate the map to your intended location. Hit the green Play button, and your phone now believes you to be wherever you have navigated to on the map.
---
Final Words
Bumble is a great app for finding and meeting new people and dating someone using dating apps. Above in this article, we have explained all possible reasons for Bumble's current location is wrong and solutions on how to fix Bumble's current location is wrong.
If you are looking for tips to fix bumble's current location is wrong then this article will solve your problem. This article also shares how to modify the location of Bumble. Click the button below to download iMyFone AnyTo for free now!
Thanks for reading this article.