If you are an avid Pokemon Go gamer, you've leveled up your trainer and hit all the local Pokemon gyms. But you are still missing the iconic characters to flesh out your arsenal. Sometimes, they are out of your range. And let's be real, you can't drive fifty miles to train your crew. The good news is that it is super easy to learn how to change location in Pokemon Go.
What Should You Know About Changing Location in Pokemon Go?
There are two key reasons that why people want to change location in Pokemon Go.
Living in rural areas: if you are far from a highly-populated area, you probably want to change location. Pokemon Go definitely works better in areas with more people.
Geographical reasons: When you live by the ocean, sure there are lots of water pokemon, but what about all the others? When you change location in Pokemon Go, you can balance the scales.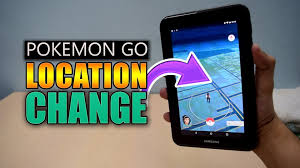 Basically, location changing tricks your phone into thinking you are in a new place. It has some definite benefits, like better gameplay, more pokemon and cooler battles. However, it also runs some risks. If the administration learns about it, you risk suspension or even account termination. To avoid these pitfalls, it's important to learn how to safely change your location.
How to Change Location in Pokemon Go 2023 (for iOS &Android)
Change location in okemon, as long as you follow proper protocols, you can avoid risk to your iPhone and Pokemon account. Ensure that you have quality antivirus software running and that you take reasonable precautions.
Using the following 4 easy ways for changing your location in Pokemon Go, you can catch all kinds of hard-to-find critters and win even the most unwinnable battles.
iMyFone AnyTo maybe the first application that occurs to mind when it comes to changing location in Pokemon Go. By using this amazing tool, you can flexibly fake GPS location when you play Pokemon Go. What's more, you can also share mock locations in social media and dating apps. The most important function is that you don't even have to go outside to catch more Pokemon eggs. That's why iMyFone team developed AnyTo – the ultimate location changer for iPhone/iPad.
This innovative location changer comes with excellent features below.
Instantly change location in Pokemon Go and other AR games within 1 minute.
Spoof GPS location on all location-based applications.
Customize your virtual-to-real speed of movement in Pokemon Go.
Different modes of GPS movement simulation to catch Pokemon Go eggs.
It supports all iOS(iOS 16) and most Android(Android 11) devices.
How to use iMyFone's AnyTo to change location in Pokemon Go.
Watch Video Tutorial to Change Location in Pokemon Go with iMyFone AnyTo
Step 1: Install and launch iMyFone AnyTo on your computer. Click "Get Started".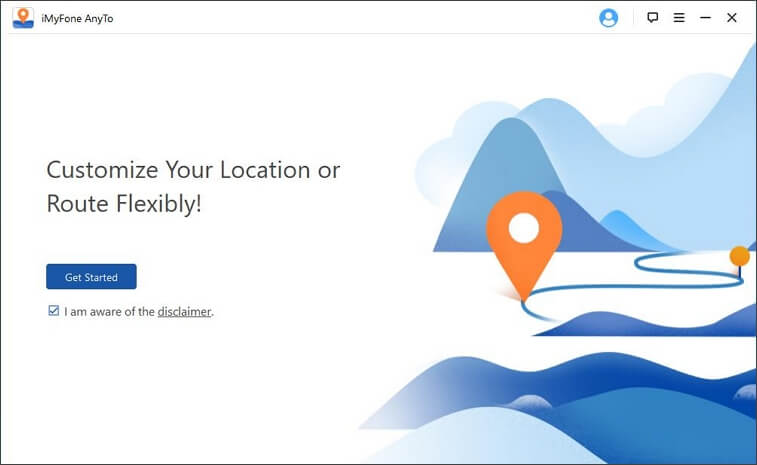 Step 2: Then connect your iPhone/iPad to the computer by using a USB cable. Confirm the necessary prompts, and the map will load.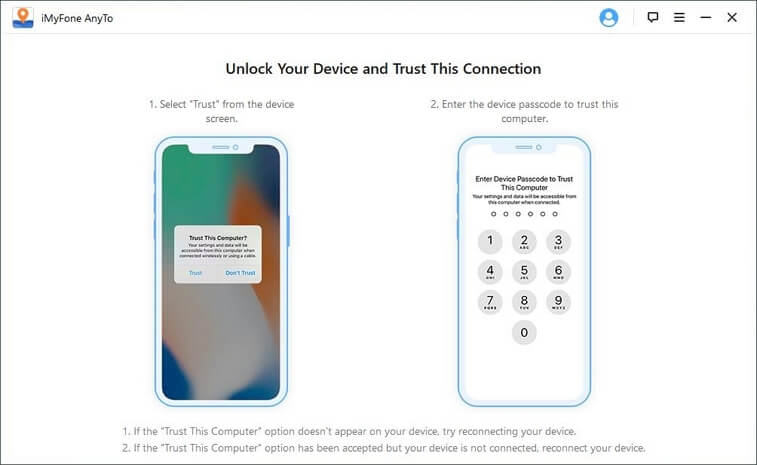 Step 3: Click on "Teleport Mode" at the upper right corner and choose your preferred destination. You can also select a spot by zooming in or out of the map.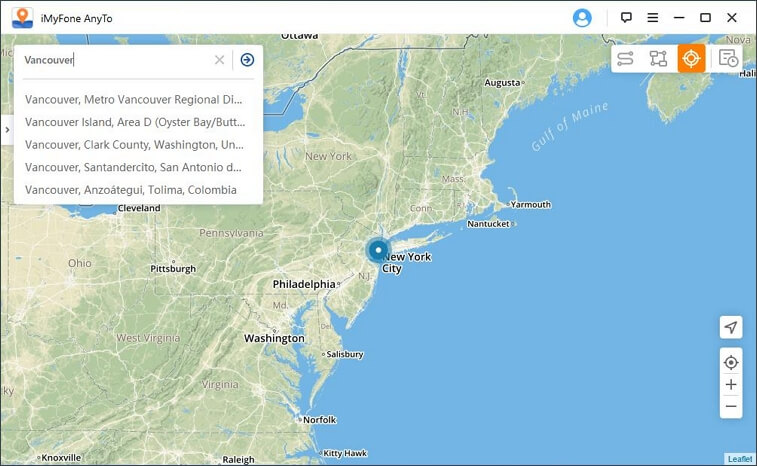 Step 4: Confirm by clicking on "Move" when prompted. Now, you can change to any place that you want.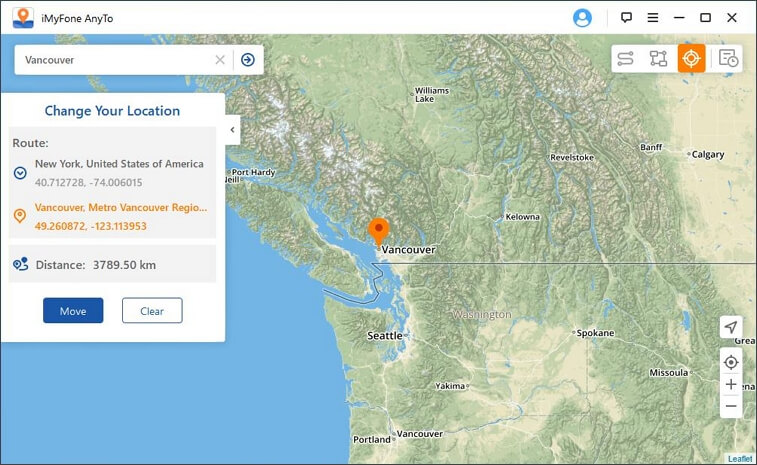 Step 5: You can see that the location on Pokemon Go has been changed to your selected place if you are playing the game.
Spoofing location is not enough in the game. In order to hatch more eggs in Pokemon Go, you may want to know how to catch eggs in Pokemon Go without walking.
By applying a VPN (a virtual private network), you effectively spoof your location. As one of the easiest ways to change your location in Pokemon Go, ExpressVPN bounces off multiple different servers to mask your identity. Thanks to this feature, you avoid the risks of suspension and banning through the app's internal security system.
It's really easy to get set up with ExpressVPN by following a few simple steps.
Step 1: Download the ExpressVPN app (available for android and iOS devices), then register for your account on a subscription basis.
Step 2: Then search for a Pokemon GO spoofing app online. Once the location faker app is set up, select a location where you'd like to hunt for Pokémon.
Note: you have to jailbreak your device before downloading the Pokemon GO spoofing app.
Step 3: Go into ExpressVPN and select a secure VPN server located in the same place as where you set your Pokemon Go locale in the spoofing app.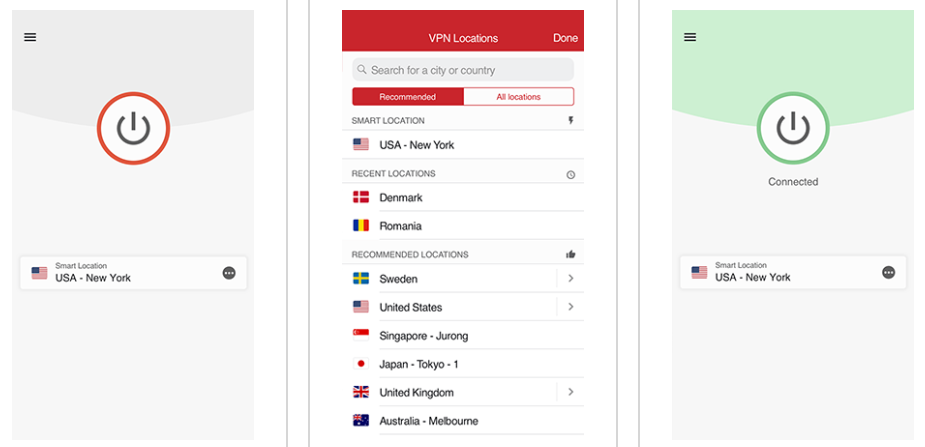 Step 4: Get to playing! Find those unreachable Pokemon and level up faster than you could ever have imagined.
Pros
The secure option can avoid the Pokemon Go security protocols.
It allows you to choose from thousands of different server locations.
It is fast to set up and simple to use even for beginners.
It stays up to date with ongoing security features.
Cons
You can't spoof your location with ExpressVPN alone.
The risk will add due to downloading a third-party app for spoofing.
It requires you to jailbreak your iDevice.
---
As one of the safer options on the market, iTools lets you install the spoofing software onto your computer as opposed to through your iPhone. This lets you root (or tether) the device instead of jailbreaking it with risky software.
This straightforward method only requires a iPhone/iPad, a computer, internet connection, and USB cable. Once you've gotten these together, follow just follow these simple steps.
It is really simple to install even for beginner users with a few steps.
Step 1: Download and install iTools on your computer.
Step 2: Connect your iPhone to the computer by USB cable.
Step 3: Launch iTools, tap Toolbox. Then click Virtual Location.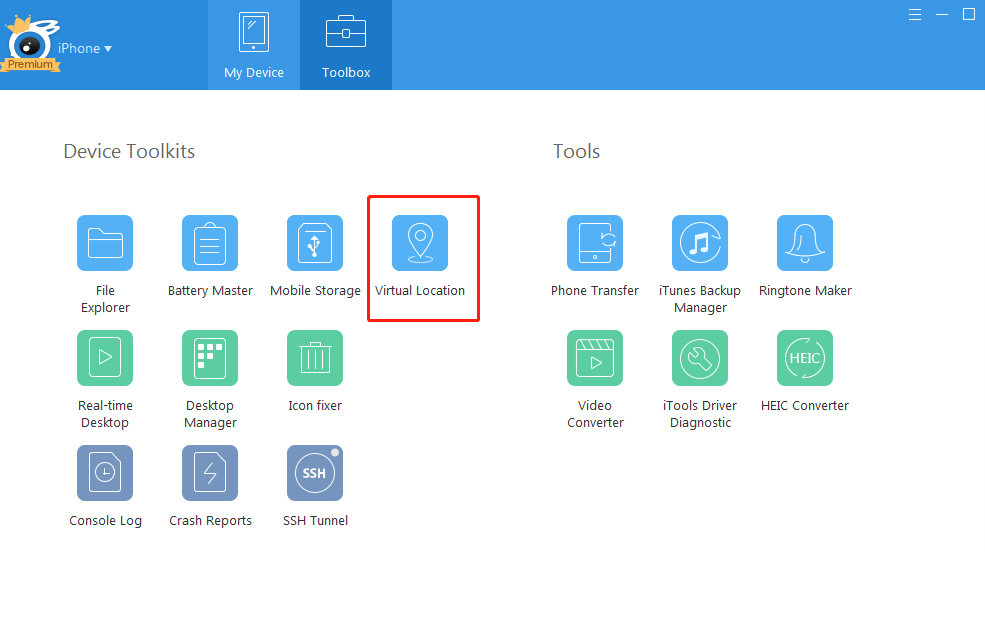 Step 4: Think of a good spot for Pokemon, type it in, and click Go. Next choose Move here.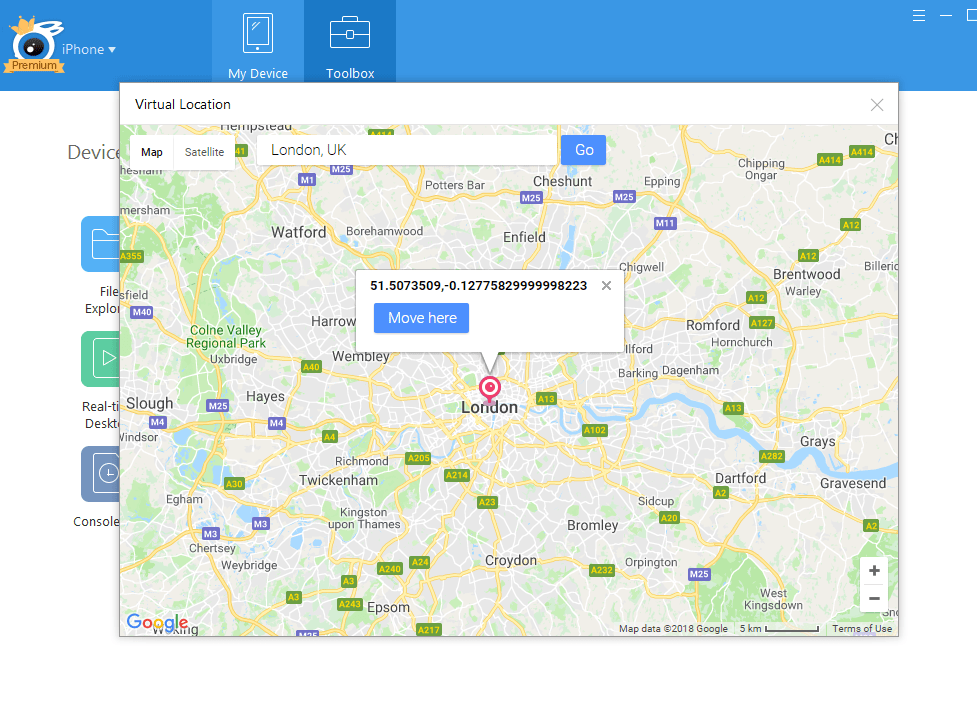 Step 5: Navigate to Pokemon Go on your iPhone, you can double-check that it's showing the spoofed location.
Note
You can repeat these steps whenever you want to change location in Pokemon Go. If you need to reset locations to the original setting, you can reboot your iPhone.
Pros
iTools does not require you to jailbreak the device.
It uses your computer instead of software installed on your iPhone.
This is a cost-effective way to spoof your location in the game.
It is easy to switch between locations.
Cons
It can only works if you have both a iPhone and computer.
This is more time consuming than other options.
You need a USB for tethering which can be clunky.
---
As you probably know from playing Pokemon Go, change location software is everywhere. Another good choice is LocationFaker, given its awesome features like simply tapping your screen to walk around. Since it also allows you to accelerate/slow your walking pace, you are no longer restricted by either location or speed.
By sticking to this layout, you can start using LocationFaker within just a few minutes.
Unlike the above two Pokemon Go spoofing apps, a Windows or Mac computer is needed in order to install the app on your iOS devices. Here is the guide for you.
Step 1: Jailbreak your iPhone using the most current software (you can easily find some great options online by googling the topic).
Step 2: Hide your jailbroken status from Pokemon Go by using a software tweak. There are some good choices like tsProtector that help you avoid the repercussions of spoofing.
Step 3: Go to the Cydia app store and download LocationFaker following the step by step prompts on the screen.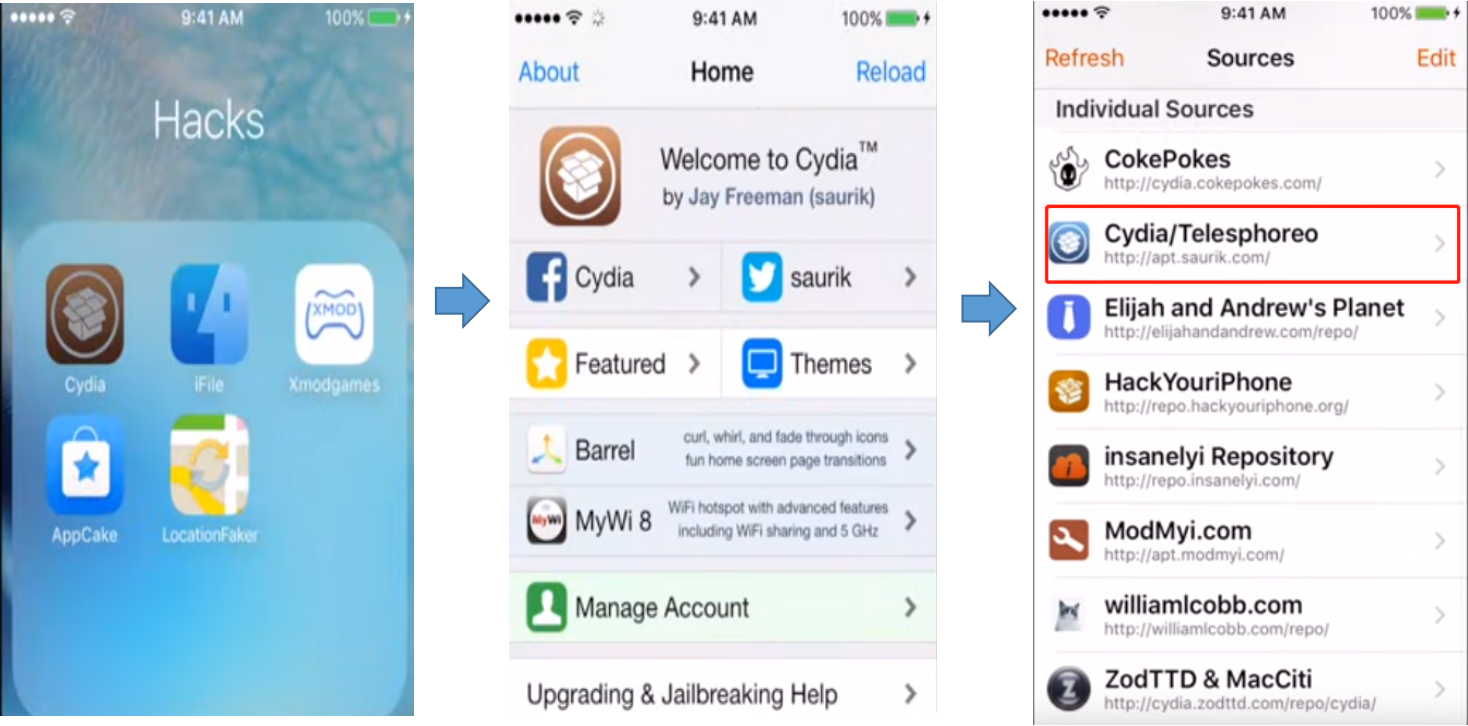 Step 4: Restart your whole device once you have completed steps 1-3. Some just update and restart Springboard, but to be safe, you should reboot the whole system.
Step 5: Open your Pokemon Go app and check to see that your spoofed location is showing.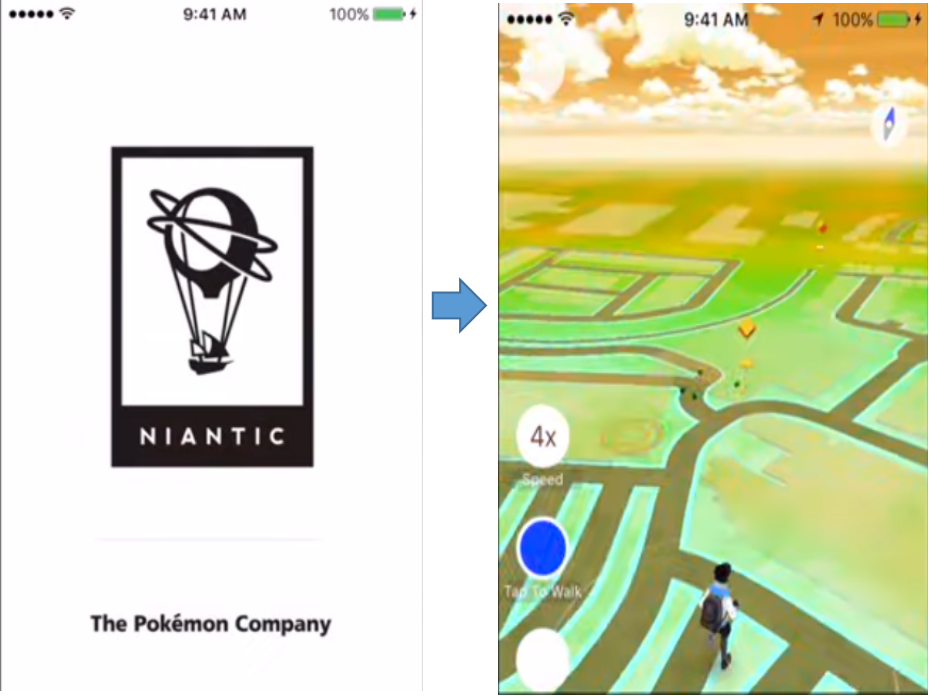 Step 6: For safety, run antivirus software to avoid any bugs from new updates on either the jailbreaking or spoofing tool. Next, you can start catchin' them all!
Pros
LocationFake is compatible with many different addons for multiple gameplay cheats.
It lets you choose from countless different locations and update regularly.
It only requires a small upfront cost to get started.
Cons
It is only available through the Cydia app store.
It requires you to jailbreak your device.
FAQs About How to Change Location in Pokemon Go
Q1. Can I change location on iPhone without root or jailbreak?
If you have a computer (Mac or Windows), then you can easily change location in Pokemon Go without having to jailbreak or root your iPhone. By using software like iTools, all you need is to connect your phone via USB to your computer. It might restrict your physical movement, but your trainer and crew can travel the world.
Q2. How can I hide my jailbreak and root on my iPhone?
By using a VPN service, you protect yourself (and your account) from the risks of jailbreaking/rooting. There are a lot of options on the market, with ExpressVPN leading the curve.
Q3. How do I change location on Android devices?
By following these steps, you can quickly change location on Android phones.
If you have an Android 4.2 or newer, enable the developer under system settings by tapping Builder Number for 7 times.
Next, get Fake GPS Free on your phone and enable mock locations under developer options from within the app.
Enter your location of choice and hit Play to spoof your GPS location.
Start your Pokemon Go app and double-check that it shows your new location.
You're all set to play!
Q4. How do I avoid getting banned for spoofing my location?
By taking all the appropriate steps and using a VPN, you can avoid most pitfalls. To be prudent, avoid overusing the spoofing technique. Don't travel too unrealistically or too often. This will prevent the administrative algorithm from noticing your actions.
Q5. Can I reset my location after I am done spoofing?
Of course, after you are done in Pokemon Go, change location back to your actual spot within the app you used to spoof. Another method is to simply restart your device.
Now that you know how to change location in Pokemon Go, Pokemon Go will be a lot more enjoyable if you use iMyFone AnyTo. You can easily balance out your arsenal of critters with those that are too hard to find (or just not in your area). Engage in the best possible gaming experience when you play Pokemon Go - change location safely and seamlessly with the handy tips covered in this post.