Question
Hello, when updating my iPhone 6 to iOS 11 on iTunes, I encountered an iTunes unknown error 2001 while restoring the device. Since then my iPhone doesn't booth beyond the Apple logo, and when I connect back to iTunes, the error 2001 will reappear. What can I do to solve iTunes error 2001? -- Jennifer Moore
The above complaint was posted by an iTunes user who got frustrated over iTunes error 2001 which usually appears when updating or restoring her device. When researching on this common iTunes error, we found out that 'iTunes error 2001' is a menace that's troubling many iTunes users.
Hence, we shall be discussing the reasons why you're seeing this error and the most helpful ways to fix iTunes error 2001 on Windows PC or Mac.

Fixes for iTunes/iPhone Restore Error 2001
The following tips may fix iTunes error 2001, and we've listed and discussed them based on their efficiency in fixing iTunes errors.
1. Use iTunes Repair Tool to Fix Error 2001 and Any iTunes Errors
It's good to share the best solution first so that we'll save you the misery of trying other solutions to fix iTunes error 2001. The best solution is iMyFone TunesFix. This new and selling software was specifically developed by iMyFone to fix all iTunes related issues and errors including error 2001.
TunesFix can repair, clean and fix all iTunes issues and errors, clean iTunes data to release space and improve iTunes performance. It's truly your best bet in fixing all other iTunes problems.
TunesFix Helps You Control Your iTunes at Ease
One click to fix iTunes issues and errors, without damaging iTunes data.
Repair various iTunes issues: iOS restore/backup/update, iTunes install/update/open/connect issues, and 100+ more errors.
Full uninstall iTunes and related Apple software in the right place without damaging your computer performance.
Perform a deep or quick clean for iTunes to remove caches, cookies, used update files or junk files which are the causes of iTunes issues.
Steps to Fix iTunes Error 2001 via TunesFix
Step 1: Open TunesFix and it will automatically detect your iTunes and its necessary components.
Step 2: When you are in the home interface, choose "Fix Other iTunes Problems".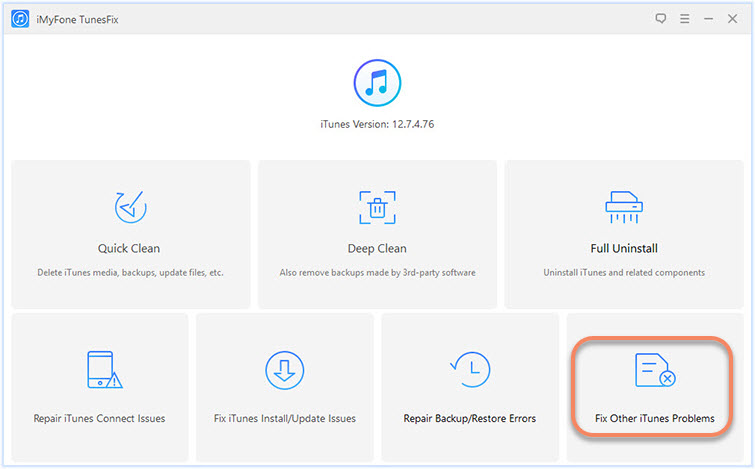 Step 3: Click "Repair" to remove iTunes error 2001 and other iTunes errors.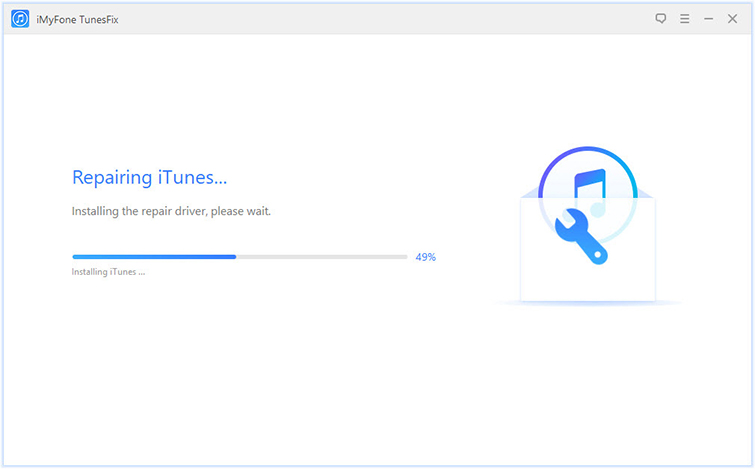 2. Fix Error 2001 just by Correcting USB Connection
Using a different lightning cable can help correct iTunes error 2001, 4005, 4013, or 4014 because the error may be coming because of poor connection between iPhone and iTunes. How can you correct wrong USB connection?
Always use Apple's original lightning cable to ensure a stable connection between iPhone and iTunes via PC.
Clean your iPhone charging port to remove any accumulated dirt.
Switch to a different USB port on your computer.
3. Completely Uninstall iTunes and Install its Latest Version
By removing iTunes and its related components from your PC and reinstalling it back, you can solve the iTunes error 2001.
Step 1: Go to Control Panel > Programs and Features.
Step 2: Enter "Apple" in the search bar and hit Enter. It will show you iTunes and its 5 related software.
Step 3: Uninstall iTunes and Apple software in the following order by clicking on it and choose "Uninstall".
iTunes
Apple Software Update
Apple Mobile Device Support
Bonjour
Apple Application Support 32-bit
Apple Application Support 64-bit
Note: Don't uninstall these components in a different order or only uninstall some of them. Or it might have unintended effects. Restart your computer and reinstall the iTunes here.
Tips: Since manually uninstalling iTunes has huge risk of damaging your computer, you can also try iMyFone TunesFix's "Full Uninstall" feature, which helps to uninstall iTunes and its related software in the right order without any risk.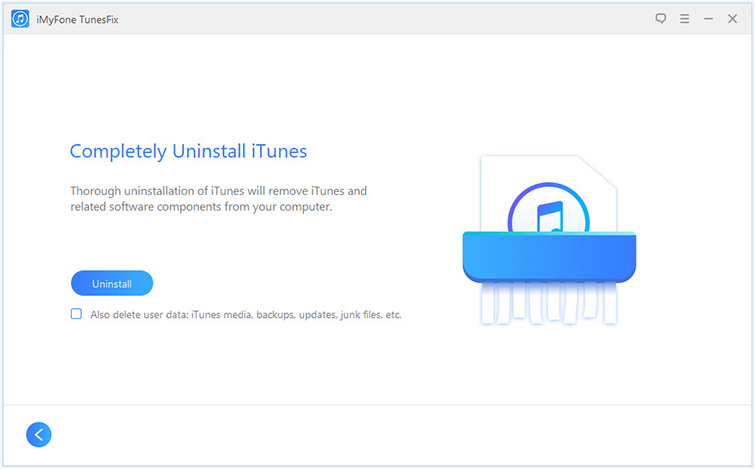 4. iTunes Error 2001 Fix with Hard Reset
Hard resetting (force restarting) an iPhone doesn't erase your precious data, it only makes a frozen iPhone come back to its normal state.
Here are the steps to hard reset your iPhone:
For iPhone X, 8 Plus, 8 and 7 Plus: Press the "Volume Up" button and quickly release it. Press "Volume Down" button and quickly release it. Press and hold the "Side" button until you see the Apple logo.
For iPhone 6 Plus and 6s Plus: Press and hold the "Home" button and the "Sleep/Wake" button until Apple logo appears.
For iPhone SE, 5s, 5c, 4s, 3GS: Press and hold the "Power" button and the "Home" button until your iPhone reboots.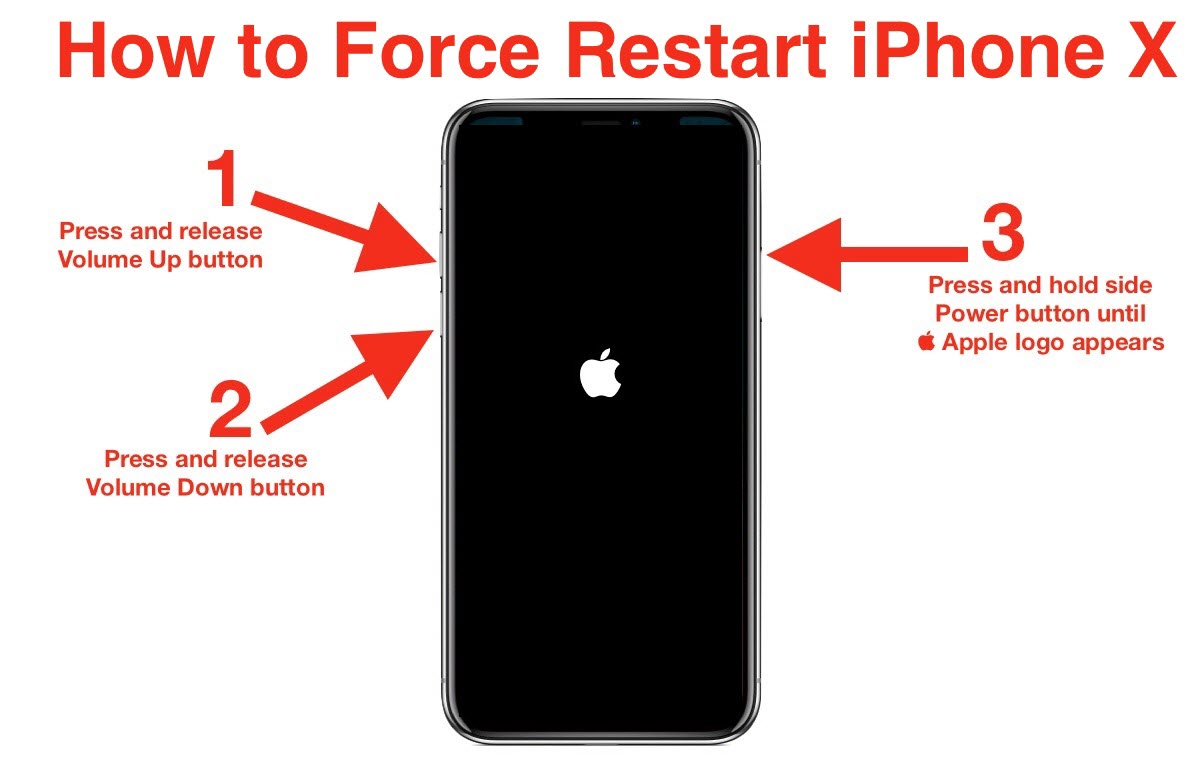 5. Change Battery to Troubleshoot iTunes Error 2001
A disconnected iPhone battery has caused iTunes unknown error 2001 as many users have reported. The best way to tackle such issues is to visit an Apple store and ask a technician to fix your disconnected iPhone battery.
The Causes of iTunes Restore Error 2001
There are a few causes of iTunes error 2001, and we've made a list of these possible causes in the following bullet points.
There is a higher possibility of experiencing "iTunes error 2001" if your iTunes is outdated.
iPhone users with fake iPhone USB cable experience iTunes error 2001 when connecting their device to PC for an update.
A software glitch can cause iTunes error 2001 especially when iPhone is jailbroken.
However, all these possible causes listed above are speculations because they're not factual. Giving the fact that we don't actually know the major cause of error 2001 in iTunes, we shall be giving you some tips that have worked for most iTunes users.