1. What is iTunes Helper?
iTunes helper is an Apple utility that is automatically installed on your Windows or Mac once you install iTunes. It automatically launches when you start up your PC and runs in the background while you're working.
2. Do I really need iTunes Helper?
No, most people don't have any need for iTunes Helper. And there are lots of reasons for this.
Users are no more utilizing iTunes for some of the functions they used to. A lot of people now prefer to sync to cloud direct instead of their PC so they can easily backup direct from their Apple device. For these guys, it would be annoying to have iTunes automatically launch every time they plug in their iPhone to charge with their PC.
iTunes helper will also impact how fast your PC starts up. It may make your PC startup slower than it should, cause your system to hang or other frustrating problems.
If you have been wondering what iTunes Helper Exactly does or if you are having problems with it and want to get rid, then here's everything you need to know about iTunes helper and how to disable it.
Can I disable iTunes helper from startup?
Yes, you can disable iTunes helper from startup. Due to the reasons mentioned above, it may be necessary for you to disable iTunes helper. The good news is: you can do without having it on your PC. Keep reading on how to disable iTunes helper.
What Exactly does iTunesHelper Do?
iTunes Helper has a pretty slim work portfolio. It runs in the background while your PC is on and keeps an eye out for when an iOS device is plugged into your PC. It then triggers an automatic launch of iTunes as soon as it detects an iOS device.
According to Windows Task Manager, iTunes helper is a high impact startup item. This means that it can significantly affect how fast your PC starts up. Although, it also makes iTunes launch faster as soon as you plug in your device.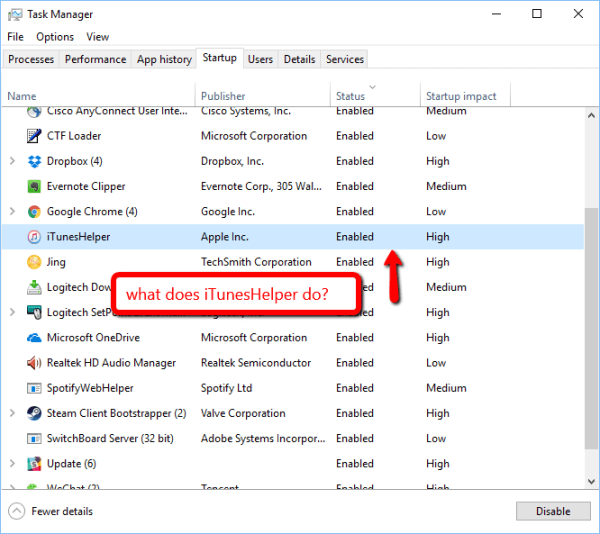 How to Disable iTunesHelper
There's no big deal to disabling iTunes helper. You can be done in a minute by following the steps here.
For Windows:
Step 1: Click on the Windows logo at the bottom left of your screen. Then click "Run" when the pop up menu comes out. If you're using Windows 10, just type into the search box at the bottom left of your screen.
Step 2: Type in "msconfig.exe" and hit enter. You'll see a Windows Configuration Utility.
Step 3: Navigate to the "Startup" tab in the utility.
Step 4: Find "iTunesHelper.exe". Right click on it and choose "Disable".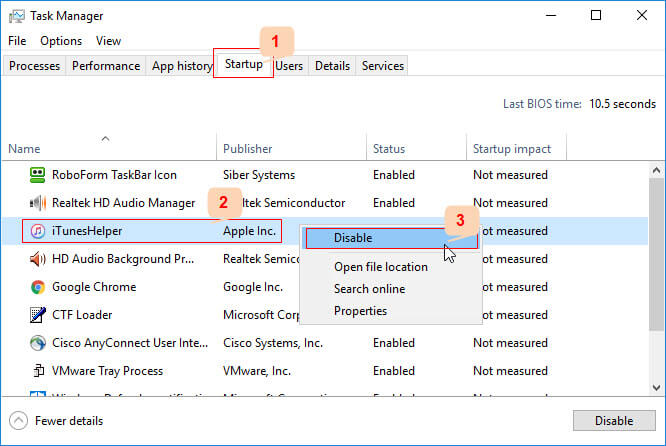 For Mac:
Step 1: Click on the Apple logo at the top-left corner of your screen. This would bring out a drop down menu. Click on "System Preferences" in the menu. This will take you to your settings panel.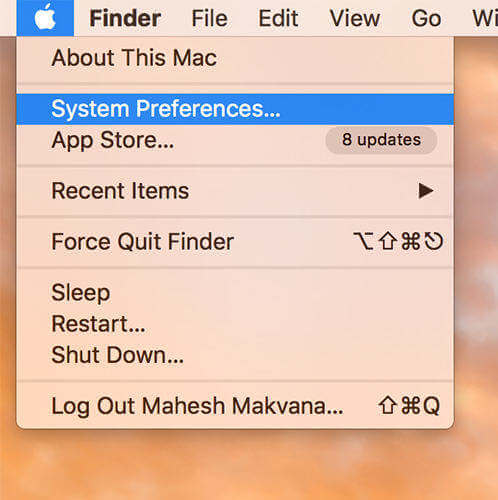 Step 2: In the System Preference panel, click on "Users & Groups". You'll see all your user settings here, including auto launch.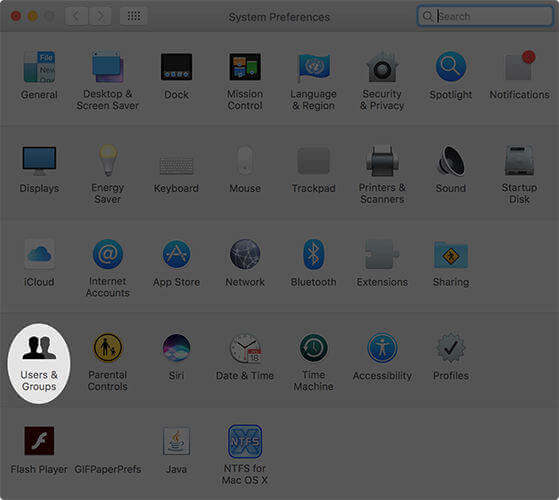 Step 3: Click on your account name in the left panel, then click on "Login Items" in the right panel. This will show you all the apps that are set to launch on startup.

Step 4: Find "iTunesHelper" and click on it. Then click on the minus (-) sign at the bottom of the page to remove iTunes helper from the list.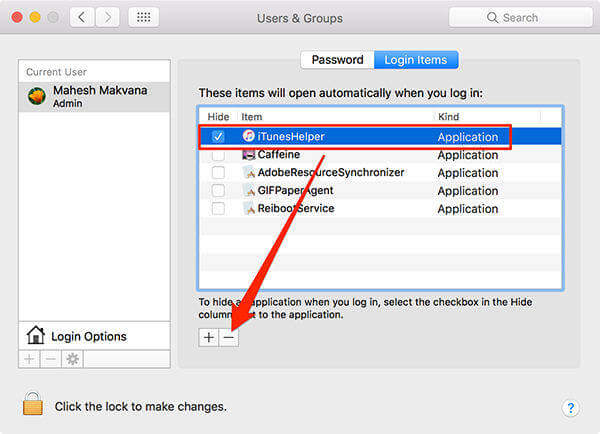 The Optimal iTunes Helper You Must Have
You can get rid of iTunes helper easily because it won't be missed much. However, there's a much better iTunes helper that lets you do so much more, without the attendant crashes, slow startups or headaches. This helper is iMyFone TunesFix.
TunesFix is a market leading iTunes cleaner and repairer. It is a primary fix solution for even the nuttiest of iTunes issues. And when it's not repairing your iTunes, it boosts your PC and helps keep iTunes in great shape.
Key Features:
In one click, TunesFix repairs 100+ known or unknown iTunes errors, like detection, install, update, restore, backup and more problems.
Your iTunes data will be well-protected when repairing.
iTunes running slow? Get TunesFix to clear useless cache, corrupted files, logs, etc., giving an instant boost of your iTunes.
Preview and selectively all unwanted iTunes data (media, backups, etc.) to clean in one place.
Here are the TunesFix using steps to make your iTunes run better.
1

How to Clear iTunes Junk to Speed It Up:
Step 1: Download, install and open TunesFix on your computer. It will automatically detect your iTunes. If you iTunes is good, you will see the home interface where shows you 7 functions.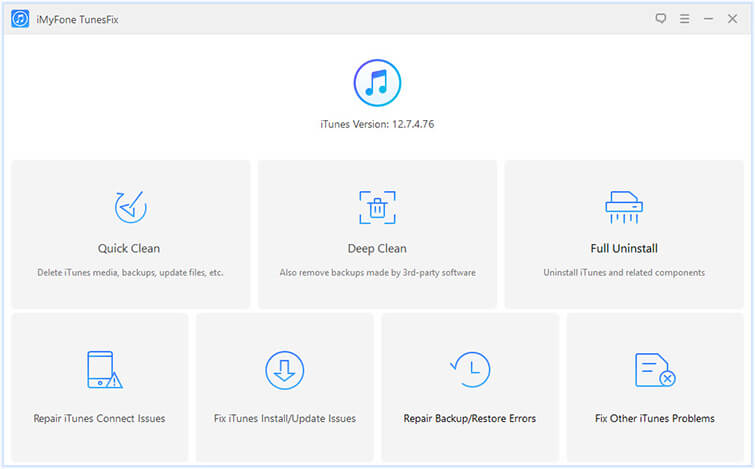 Step 2: Choose "Quick Clean" feature and let it scan.
Note: If you want a deep clean, like you want to remove hidden backups left by third-party software, choose "Deep Clean".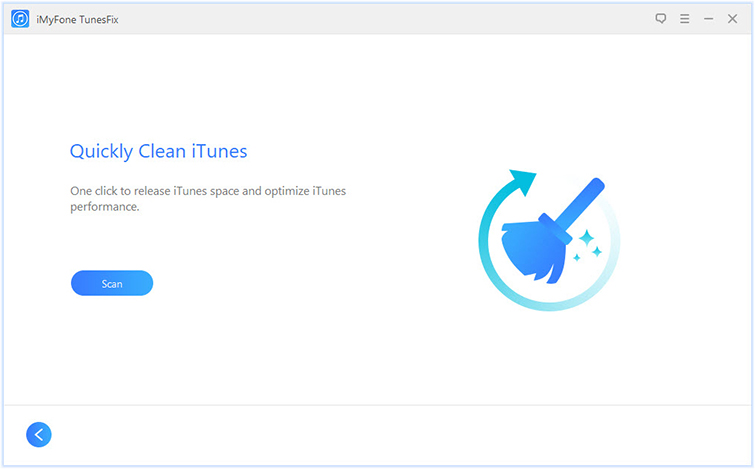 Step 3: Wait a moment, it will show you all your iTunes data stored. Preview the files and check the unwanted files. Click "Clean" to start cleaning process. It runs very fast.
Note: There are 4 categories there -
iTunes Media contains music, movies, ringtones, podcasts, TV shows, home videos, audiobooks and more.
iOS Backups show you all the backups with "Device Name" and "Backup Time", so you can easily recognize which you need and which one you not.
Software Update Files contains iTunes Update Files and iOS Update Files which are always useless. You don't need them any more.
Other Data includes cache, cookies, logs, and other junk files.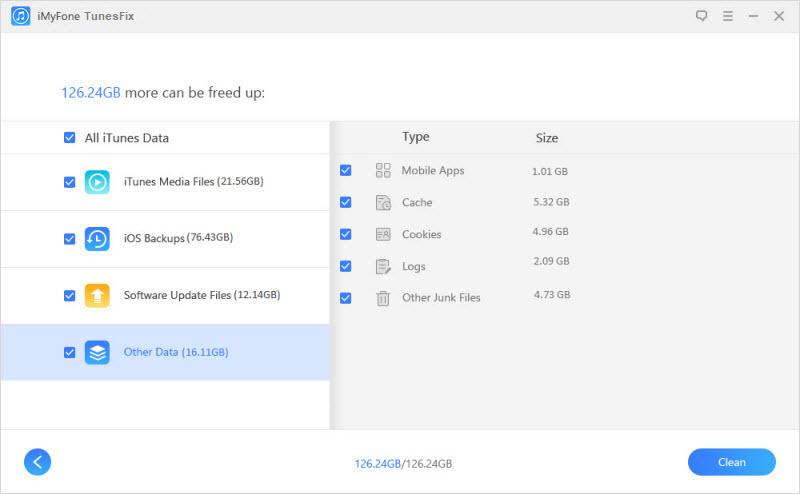 2

How to Repair iTunes Issues When You See an Error:
Step 1: Run iMyFone TunesFix and it will detect your iTunes and components.
Step 2: If it shows you your iTunes is damaged, you can click "Repair" to fix it. This will fix issues with your iTunes components. Or you will be guided to the home interface.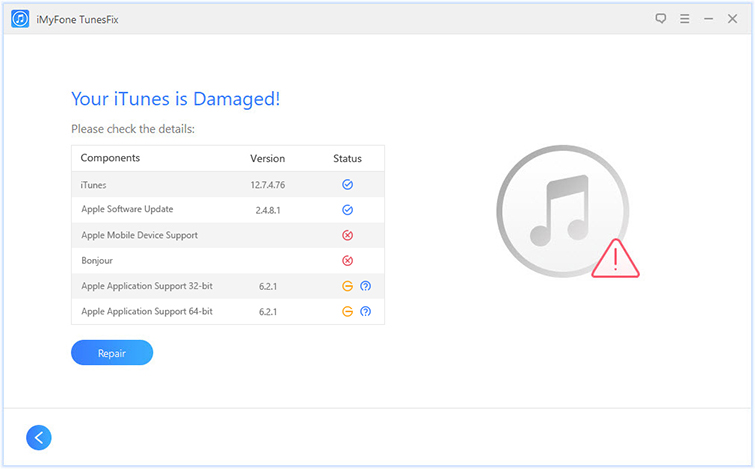 Step 3: Choose from the repairing modes: Repair iTunes Connect Issues, Fix iTunes Install/Update Issues, Repair Backup/Restore Error and Fix Other iTunes Problems.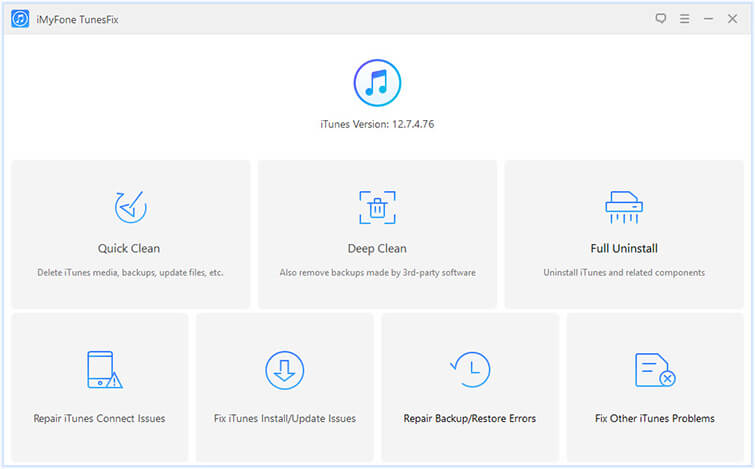 Step 4: Click "Repair" to start fixing the specific iTunes errors you have.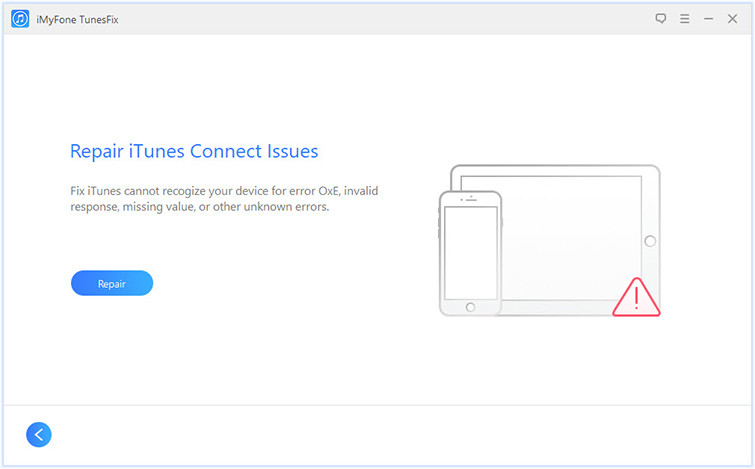 3

Test and Review of iMyFone TunesFix:
It has been tested and recommended by authoritative software review sites, like ioshacker.com, WindowsInstructed, etc.

Besides, TunesFix's real users also leave some reviews: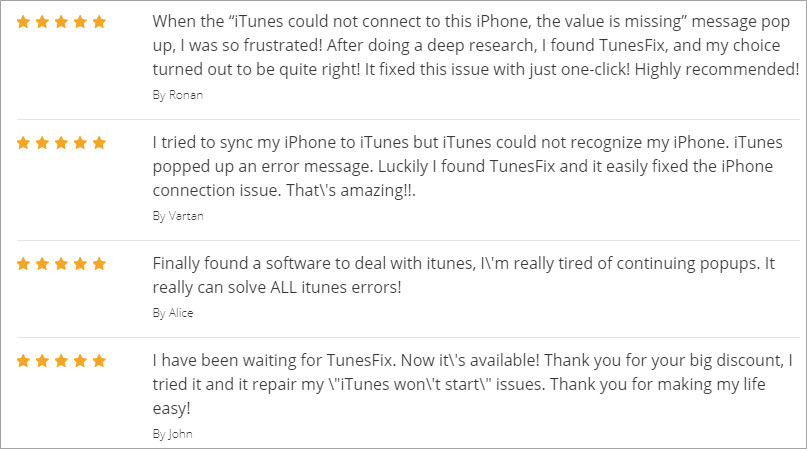 Or you can click here to learn more.
Get TunesFix and you'll have the best iTunes helper ever.