[2023 Must Try] Top 7 Video Quality Enhancer Software/App
Category: Compress Video
3 mins read
One of the challenges with video recording is the possibility of capturing footage with inferior quality. Even professional videographers are susceptible to this issue.
Fortunately, some existing video quality enhancer software make the process of improving the quality of your videos easier with their algorithms.
In this article, some commonly used software for enhancing video quality on both computer and mobile devices will be listed. If you need them to make videos more attractive, just keep reading!

Help to store enhanced videos in an efficient way without taking up much storage space.
Part 1: Top 3 Video Quality Enhancer Software for Windows/Mac
Regarding how to enhance video quality on desktop directly, choosing the right tool is important. In this part, 3 recognized tools will be presented. They all come with a great reputation, so let's move on.
1.1

Pinnacle Studio

The first tool you should notice is Pinnacle Studio. As a well-known tool that can deal with videos in a very short time, it has long been used to enhance the video quality that are currently of poor quality.

The software is equipped with both fundamental and sophisticated functions such as trimming, cutting, and arranging video clip with precision that can assist in improving your video content.

Though it comes with a cost, after purchasing the product, you can enhance the steadiness, adjust the speed of your videos, and troubleshoot any audio-related problems.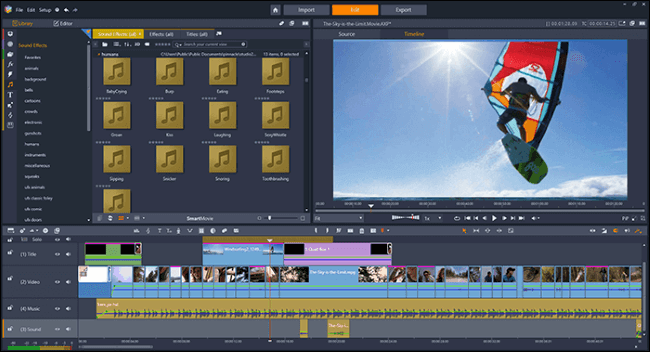 Pros
User-friendly interface
Powerful editing tools
Creative options
Cons
Limited compatibility
Slow performance with high-definition or 4K footage
Unstable with occasional bugs
1.2

iMovie

If you're a Mac user, it's sure that iMovie is familiar to you. Another excellent option for enhancing the quality of your videos on a Mac computer is iMovie, a tool that enables efficient editing and improvement of video files.

By enabling you to crop, fine-tune color levels, modify the white balance, and stabilize shaky footage, this costless tool is capable of improving video quality.

Since it's quite simple and easy to use, those novice users who may not be familiar with video editing but still want to perfect their videos should find it an ideal option.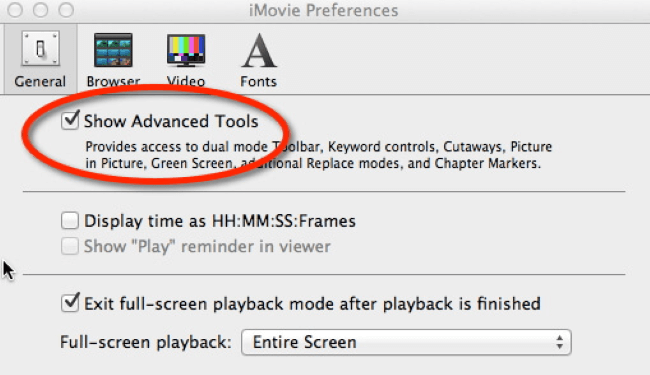 Pros
Easy to use
Seamless integration with Apple ecosystem
Access to Apple's additional features
Cons
Limited advanced editing features
Limited compatibility with non-Apple devices
Slower performance with large projects
1.3

PowerDirector

Look no further than PowerDirector if you're in search of a software that can handle a multitude of tasks to enhance video quality and boasts an arsenal of potent editing tools.

You have the chance to perform a range of tasks with it such as video editing and exporting in 4K resolution, utilizing a green-screen editor through chroma-key to substitute backgrounds, and utilizing AI-powered noise reduction tools to minimize background disturbance.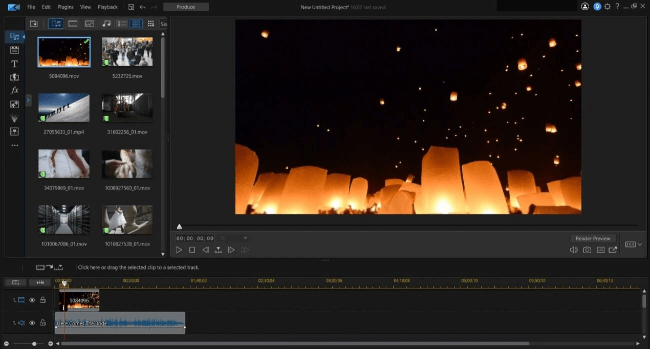 Pros
Comprehensive features
Fast processing speed and performance
Extensive effects and customization options
Cons
Steep learning curve for beginners
Requires a powerful computer to support
Limited Mac availability
Part 2: Top 2 Video Quality Improver Software Online
If you prefer not to download any software but still want to use the tool, try these online tools. For some users, online tools serve to be a more convenient tools with basic features they need.
2.1

Clideo

So, how to enhance video quality for free? Look no further than Clideo. With its advanced techniques, it enhances the visual quality of your footage through reducing noise, optimizing colors, and increasing sharpness.

However, it should be emphasized the extent of improvement may change according to the quality of the initial video, and there could be constraints such as limitations on file size and requirements for reliable internet connectivity.

Pros
Online accessibility
Equipped with basic video editing features
Cons
File size limitations
Internet dependency
Enhancement limitations
2.2

Cutout.Pro

Another online tool that you can use directly to optimize the video quality is Cutout.Pro. With features like reducing noise, improving the video resolution, increasing the frame rate and others, it makes the process more precise.

You can one click upload your video to it without any technical expertise, making the video more defined and crisp.

Pros
Easy to use online
Extensive features
Cons
It could be pricy
Can process 1 video at a time
Part 3: Top 2 Video Quality Enhancer Software for iPhone/Android
For mobile phone users, you still have 2 options. Though mobile apps are not as convenient as desktop tools, they can still process simple requirements.
3.1

Videoshop

Videoshop is an exceptional tool that increases the video quality with compatibility for Android and iPhone devices.

Apart from enhancing video quality in a useful manner, this tool offers the ability to edit your video by trimming, employing slow or fast motion, and incorporating a voiceover.

In addition to boosting video quality, this tool offers the ability to incorporate diverse audio effects and distribute your edited videos on various social media networks.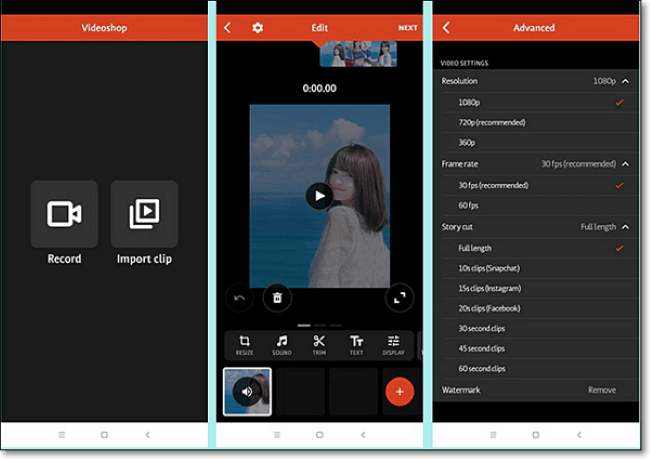 Pros
Diverse Editing Options
Creative Features
Cons
Lack developed editing functions
Watermark in free version
Limited audio editing options
3.2

YouCut

For you to edit videos on mobile phones, YouCut is also an option on the list. It provides a convenient method to elevate the standard of your videos.

With it, you can adjust the speed and volume of your videos to suit any occasion, as well as freely rotate your videos in any preferred orientation.

Furthermore, this tool for enhancing video quality includes additional features for editing, such as cutting, adjusting size, incorporating background audio, and implementing filters and special effects.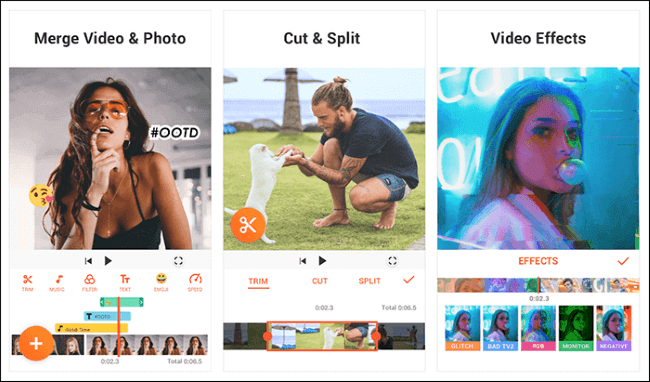 Pros
Multiple Features offered
No watermark added
Cons
In-app advertisements
A good selection of basic editing features
Bonus: How to Store Enhanced Videos More Efficiently?
You should be happy to see all the quality of your videos are enhanced to a great extent. Hope these tools can be a great help.
Whether you try the online or offline tools, you need to store these processed videos, and they often come in big files. So, the question is: How to store them more efficiently with not much storage space taken while with no quality loss?
For many users, the common solution is to try a video compressor like iMyFone AnySmall. And they are right. With 1 click, not only the enhanced videos can be compressed without watermark, but also maintain the already-enhanced high quality. And it can also be used on Android devices as well.
You're invited to see how AnySmall compress videos to save storage space!
Steps to use AnySmall:
Step 1:  Click to download and install iMyFone AnySmall, launch it to add the enhanced videos that you want to compress to reduce the video size.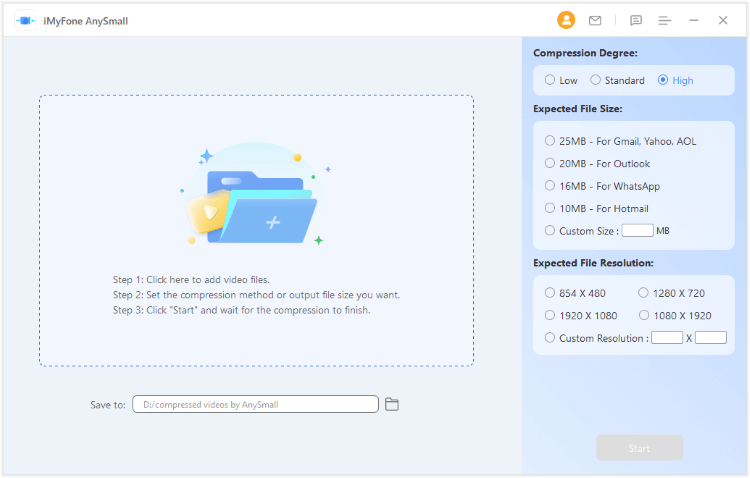 Step 2: Choose the Compression Degree from low to high, the higher the level, the more video size can be shrinked. Or, you can customize the video size to make the video even smaller per your need.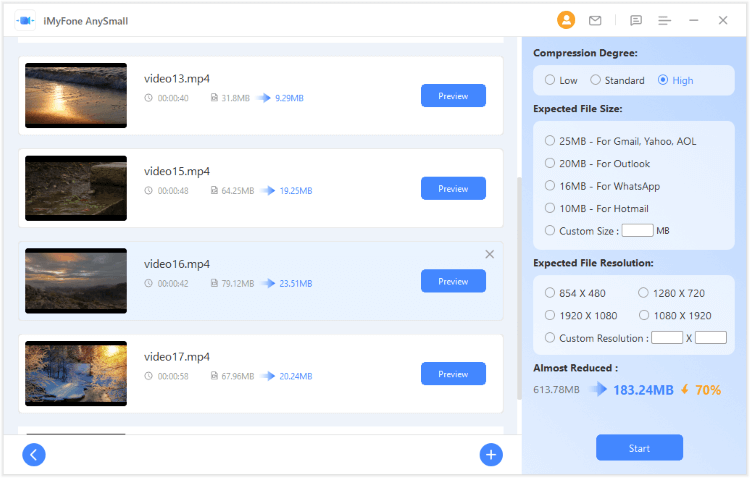 Step 3:  Hit the Start button and the program will begin to compress all videos altogether.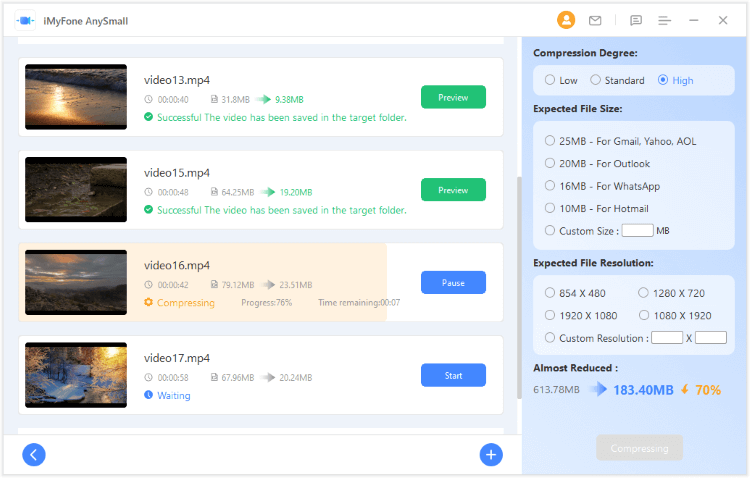 Step 4: When it's finished, the compressed videos will be saved to your device. All are saved without losing quality, which you can see from the video. Now, you can replace the original ones with the compressed files.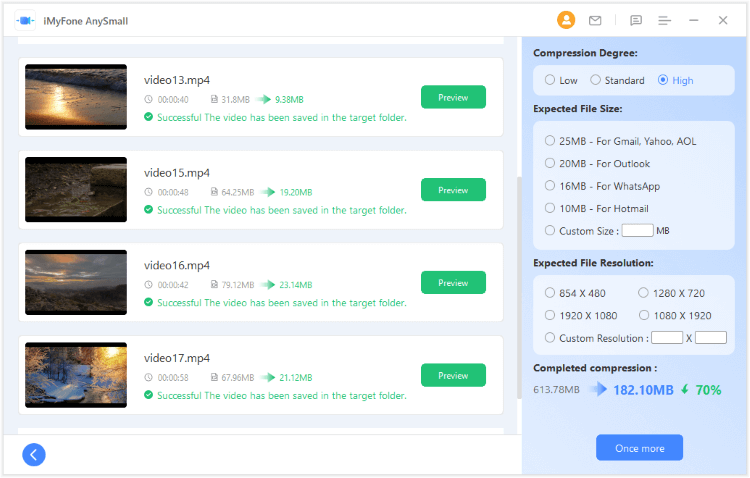 Conclusion
Do you find these video quality enhancer tools helpful? Whichever platform you use can find the suitable tool for enhancing the video quality.
And if you've run out of the storage space for keeping these videos after processing, you should consider using a video compressor like iMyFone AnySmall. Its ability to compress videos without damaging the quality is a must-try feature for you!