How to Recover 3Ds Max Files (Unsaved or Corrupted after the Crash)
Category: PC Data Recovery
5 mins read
The 3ds Max software is primarily used to produce high-quality visuals and animations for film and video games; hence, the 3ds Max file is critical. However, losing it because it gets corrupted or unsaved without notice is a nightmare.
Nevertheless, you can successfully recover your corrupted/unsaved 3ds Max file with the iMyFone D-Back Hard Drive Recovery Expert software. Let's discover in this article how to recover the 3ds Max file with multiple approaches.

Part 1. How to Recover a 3Ds Max Unsaved/Corrupted File
3ds Max files must be acquainted with the graphic designers and engineers. Animation, 3D design features, shading, special effects, shaders, and wireframes are all included in these files. These files' large data backdrop makes them susceptible to corruption during processing. It contains many layers of data that viruses might corrupt.
Now that we know how likely it is to lose important data in 3ds Max files let us see what can be done to recover lost 3ds Max files that are corrupted or unsaved.
1

[Best] Free Download a Data Recovery Software to Recover 3Ds Max Unsaved/Corrupted Files after a Crash on Windows/Mac

Using reliable and powerful software to recover lost 3ds Max files is one of the most effective solutions. iMyFone D-Back Hard Drive Recovery Expert can help you recover your corrupted or unsaved 3ds Max files quickly and easily.

This tool is a comprehensive data recovery software for all types of hard drives and devices that is Windows and Mac compatible. It can help you recover files in many formats, such as images, movies, music, documents, emails, and so on, without the risk of losing data. Let us glance at the significant features that make it stand out.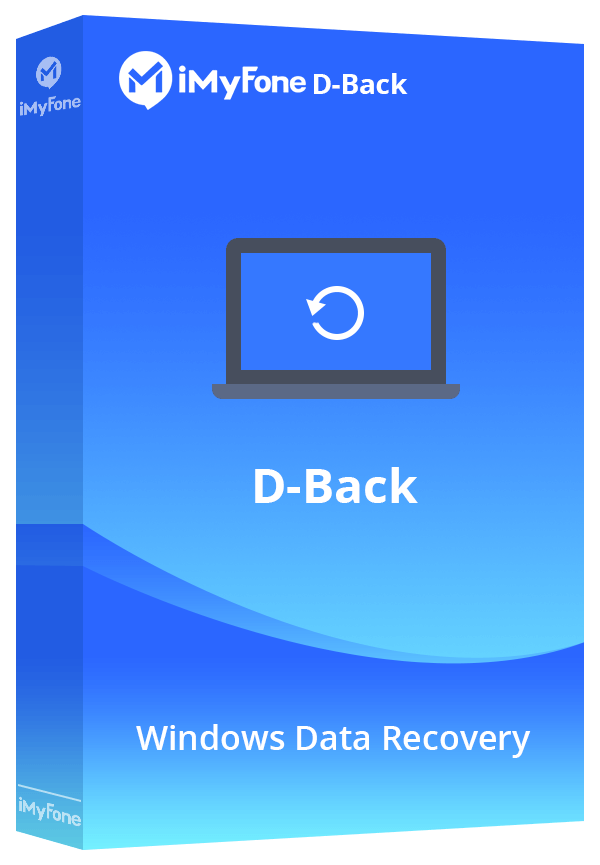 1,000,000+ Downloads
Key Features:
It has an all-around deep scan capability to find and restore all of your device's lost, destroyed, or inaccessible data.
This data recovery tool can recover data from various devices and supports more than 1000 file formats, making it a comprehensive data recovery solution.
This tool uses proprietary algorithms to scan at high speed while also allowing you to stop and continue the scanning process as needed.
The software has a filter tool that quickly identifies a missing file based on its kind, date, or even filename, saving you time and effort.
It allows you to scan for lost data for free and preview it before scanning it to let you know what you are recovering.
Now that you know what this powerful software can do let us look at how to recover 3ds Max files using iMyFone D-Back Hard Drive Recovery Expert in a straightforward step-by-step procedure.
Step 1. Download and install the program
The first step is downloading, installing, and launching the software on your system.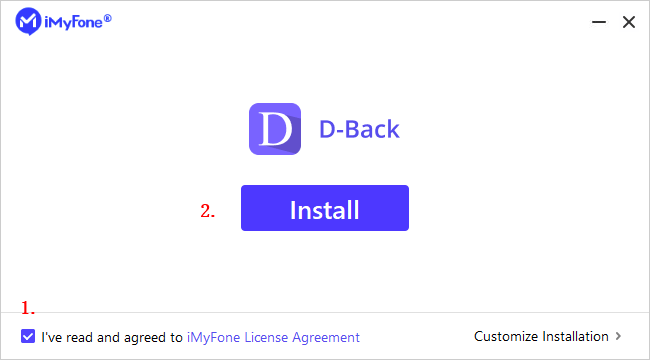 Step 2. Select a location
Once you have launched the software on your system, you will see an interface similar to the one below. Proceed by selecting the disk where your corrupted 3ds Max file is stored.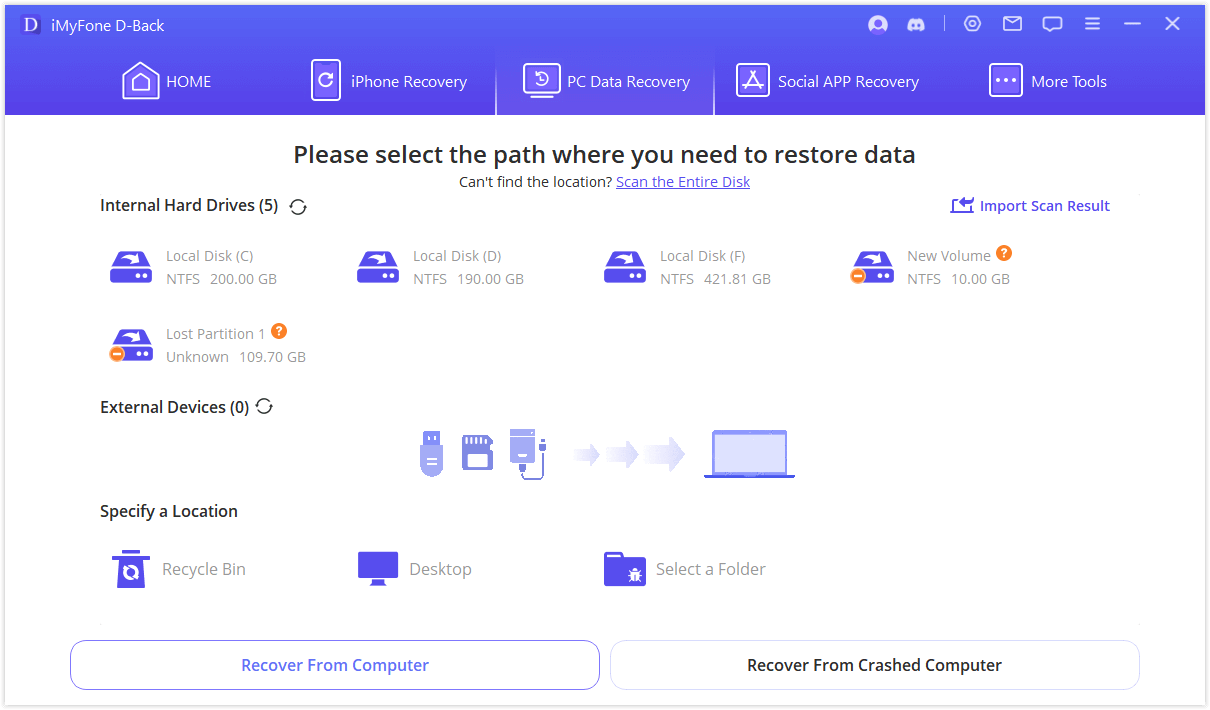 Step 3. Scan
The software will run a comprehensive scan at the maximum speed of your selected location. The status of the scan process will be displayed on the interface for your convenience.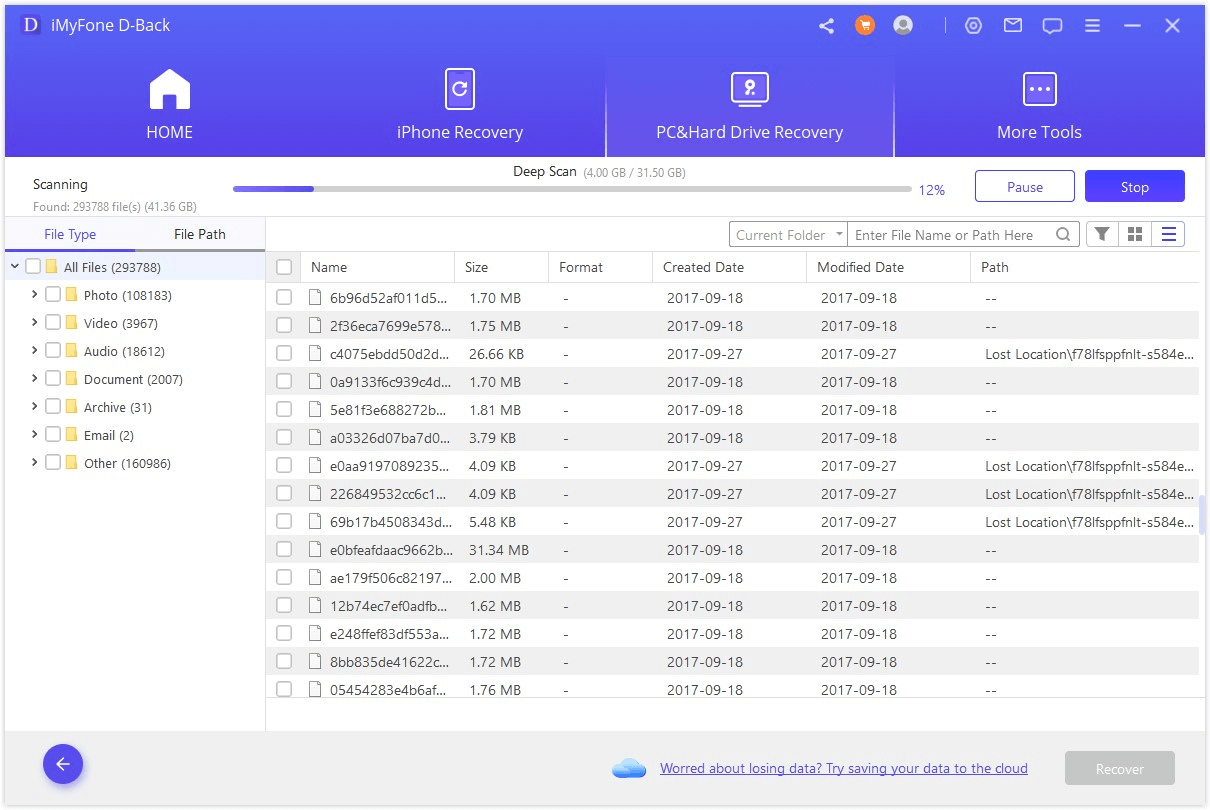 It is worth noting that once you have found your missing data, you may pause or stop the scanning process. You can do this by pressing the pause button on the screen.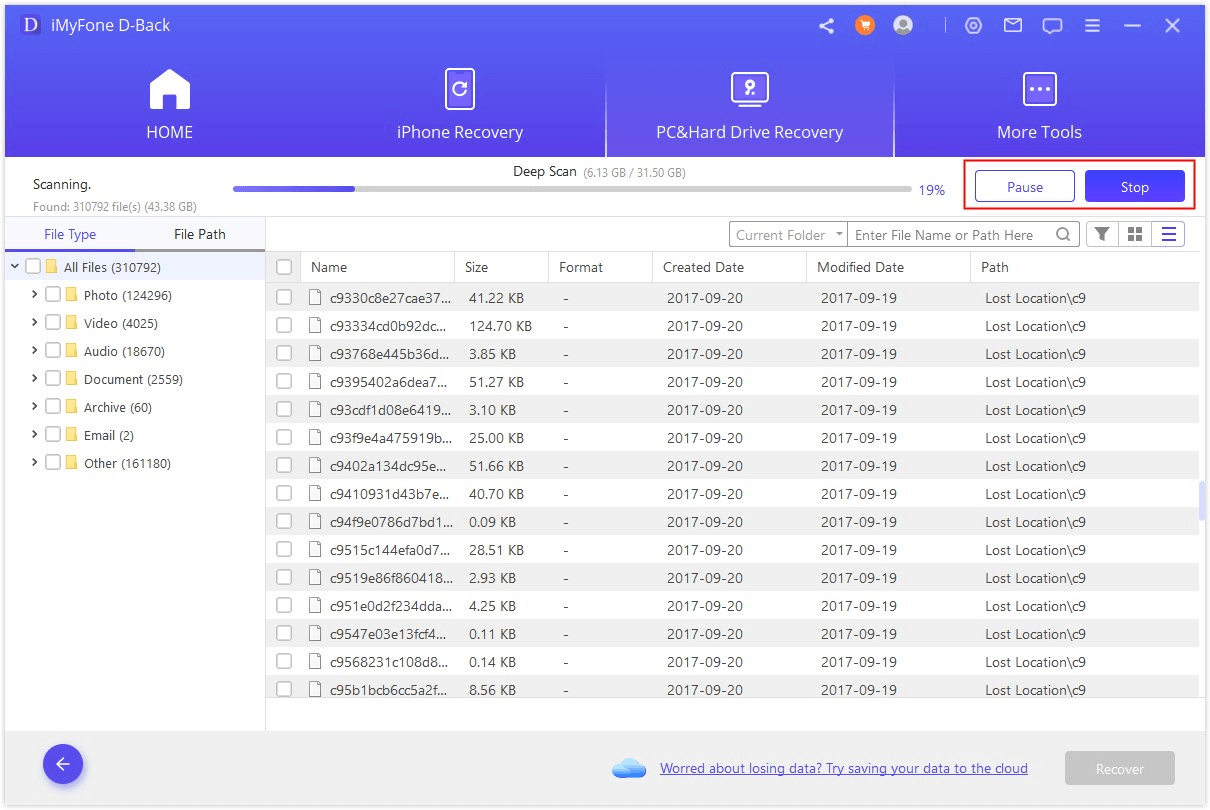 Step 4. Preview and recover
You can preview your 3ds Max files when the scan is finished. This software allows you to search for and locate your target files by name, date, or type in the search bar.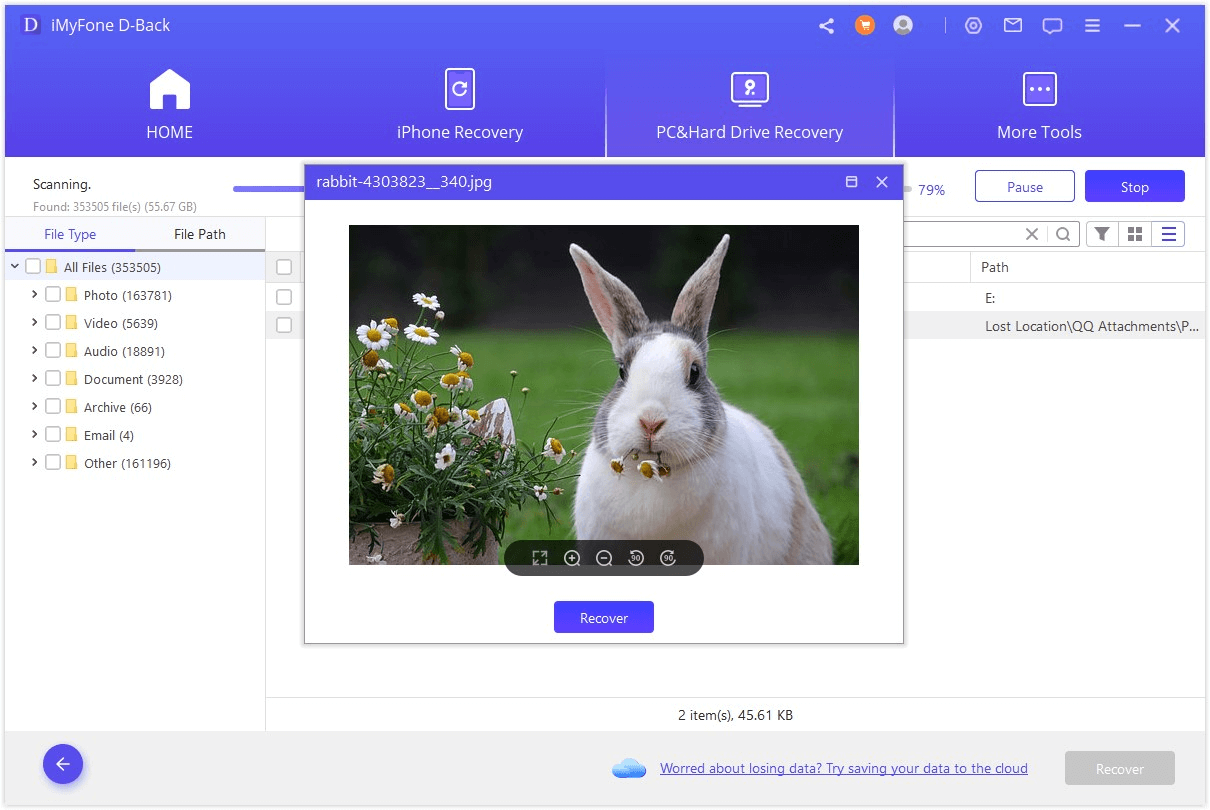 When you find the files you were seeking, click on the recover button and store them in any safe location.
2

Other Ways to Recover Lost 3Ds Max File after a Crash

You may also use 3ds File Max's crash recovery mechanism to recover files other than utilizing the software. If 3ds Max crashes unexpectedly, it tries to recover and save the file that is now in memory, and the restored file is held in the Auto Backup directory.

The crash recovery system is relatively dependable, but it does not always work. Be cautious and use good data backup practices, such as saving your work regularly; you should use the Auto Backup feature if you forget to keep it. Let's discuss these methods in detail below:

1. Backup and Restore

This method involves two parts. First, you'll have to backup and then restore. Follow this simple step-wise guide to avail auto-backup feature:

Step 1. Open the 3ds Max. Now, select customize and go to preference settings.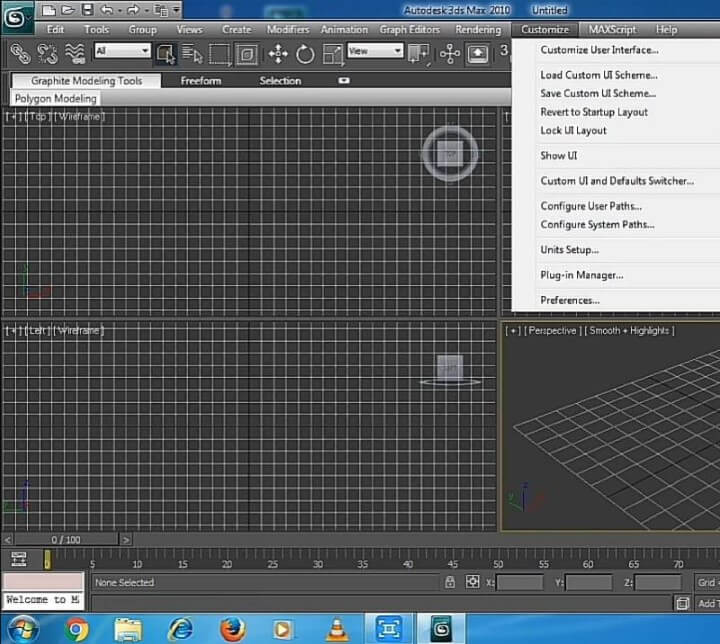 You'll see the following interface.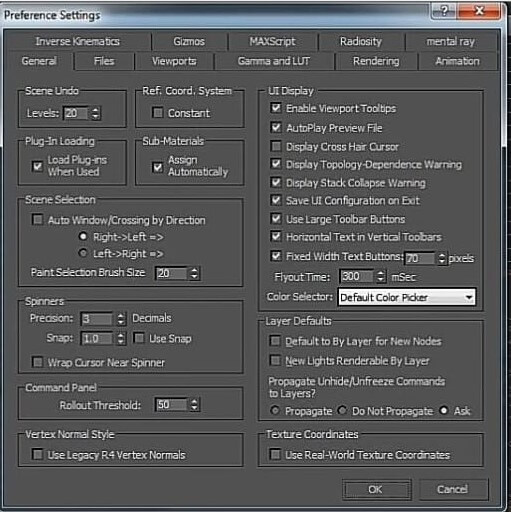 Step 2. Now select the file tab to find the auto-backup group option, check on the enable box under this option, press OK, and you are done.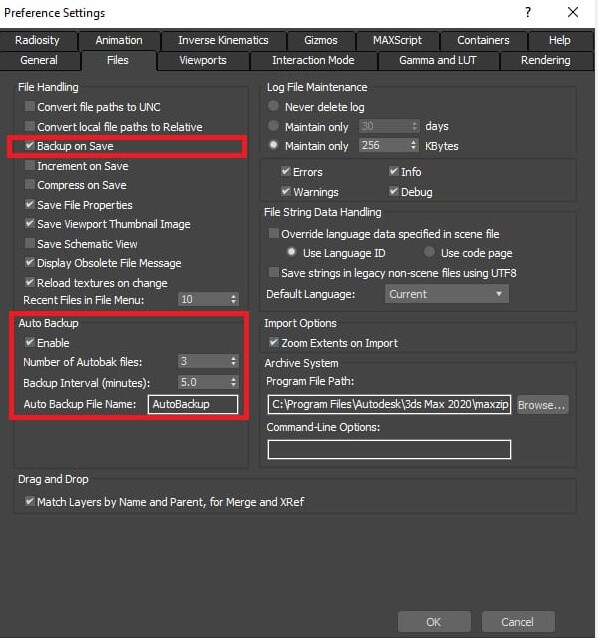 This will create a backup of all your projects.
Step 3. Now, you'll have to restore it. To do that, open the auto back folder to review the files.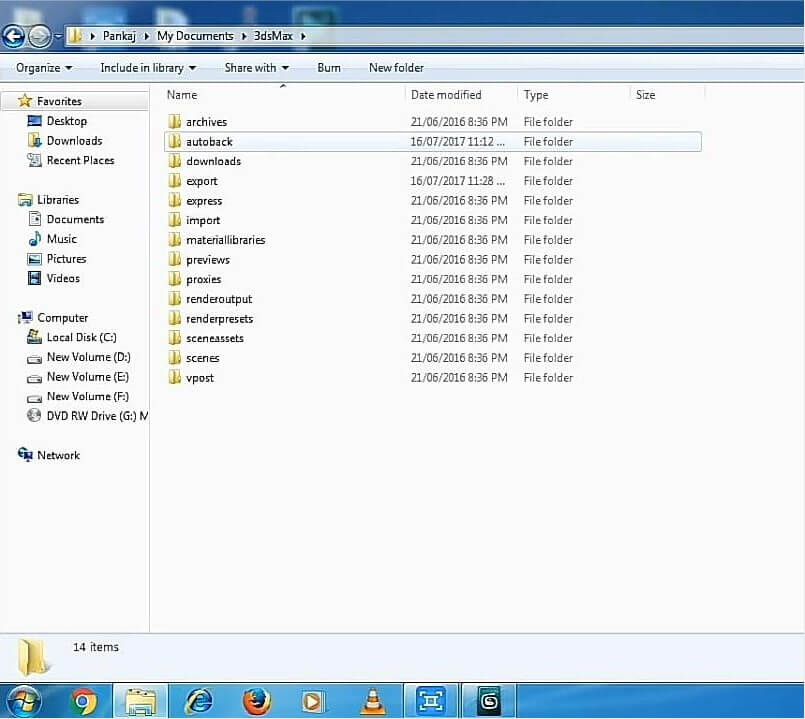 Finally, all the created backups will be enlisted here, and you can access and restore any of them from here. Drag the required files on the 3ds Max main interface to open the file.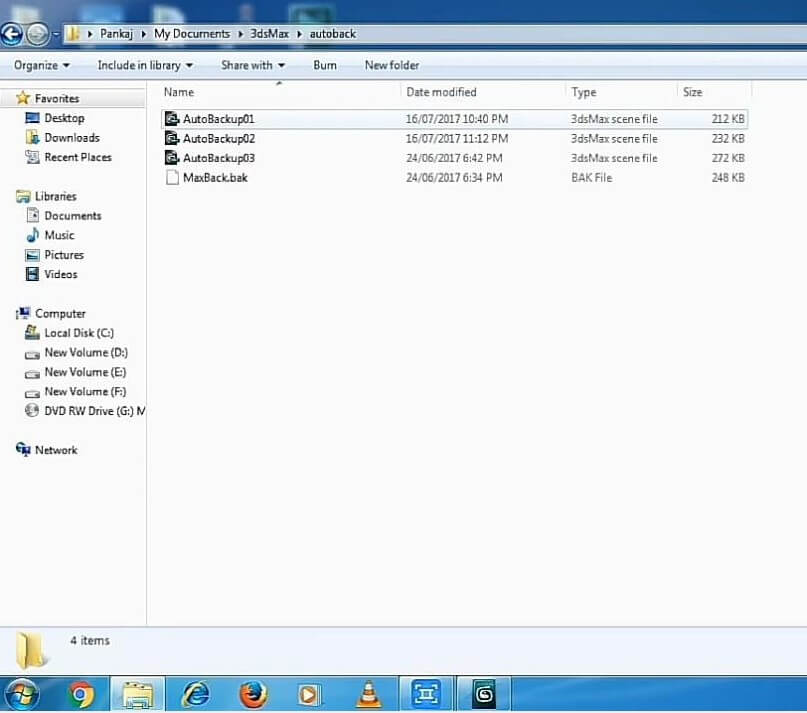 2. Recover Files from Recycle Bin
You may retrieve the corrupted 3ds Max files from the recycle bin after being deleted. This procedure is straightforward and consists of the steps below.
Open the recycle bin on your system by double-clicking the recycle bin icon.
Once it opens, search the 3ds Max file you wish to recover, double click on it, and select restore.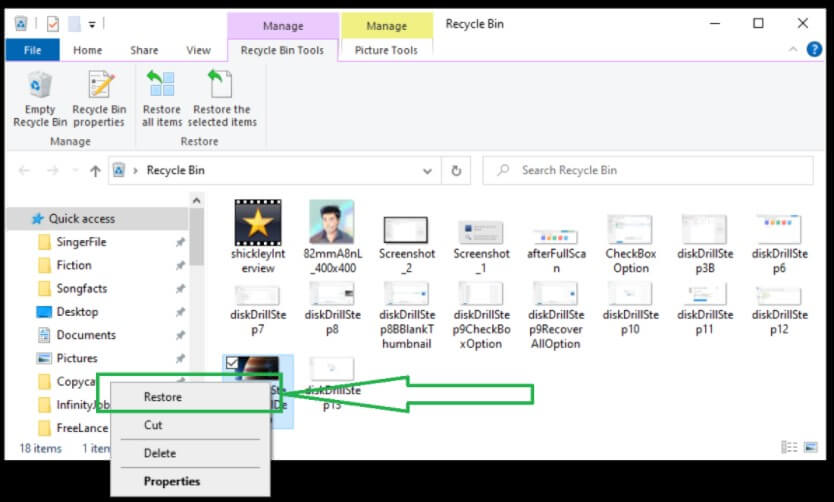 As soon as you click restores, the system will recover the file and save it in its original location.
Part 2. FAQs about 3Ds Max File
1

How to Package a 3Ds Max File

You have to follow the following simple steps to package a 3ds Max file:

Step 1. Go to 3ds Max. Select Utilities and click more. Now, click on Resource Collector, which will immediately transfer all maps used into a folder of your preference. Directly move your scene file to that folder.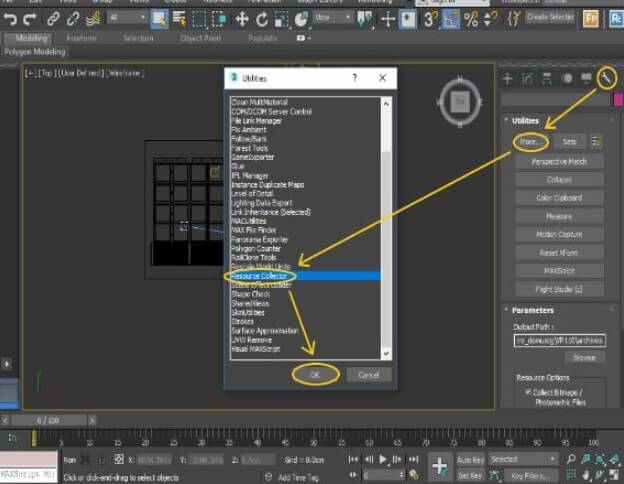 Step 2. You can paste the required files into the folder and upload that folder to the Google drive or any other external location for your use.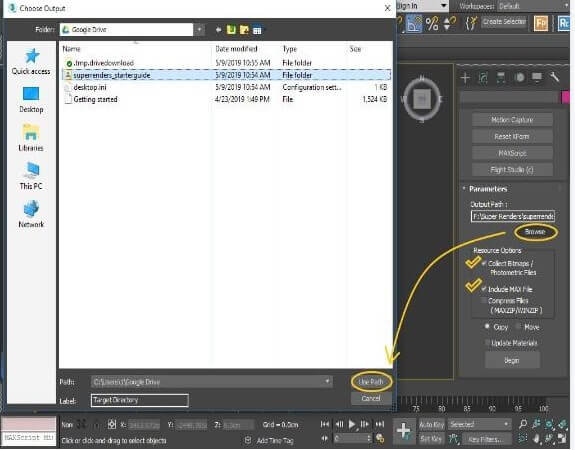 2

Where are 3ds Max recovered files

The recovered files are saved in the Auto Backup path that has been set up. In this path, they are stored as "filename> recover.max." They are also set as the most recently accessed file on the File Menu in the INI file.
3

Which programs can open 3ds Max files

Autodesk 3ds Max and various other programs such as 3D Studio Mesh, Alembic, Adobe Illustrator, Catia V5, Autodesk Collada, Legacy AutoCAD, and others can open 3ds Max files.
4

Where is autosave in 3ds Max

You can access the auto-save feature from the main menu. To access the option, go to the main menu and select Customize, then to Preferences and the Files tab. There is an enable check box under this option that you may check or uncheck as needed.
Conclusion
Your necessary data is stored in 3ds Max files in images, animations, and other formats. This vast volume of data is susceptible to a loss for various reasons, resulting in a slew of problems for you.
However, you do not need to be anxious in this situation because recovering your 3ds Max data will become a simple task with the right tool, such as the iMyFone D-Back Hard Drive Recovery Expert. This program can handle any data loss situation with top-notch data recovery features. Moreover, you can also utilize the 3ds Max crash recovery system to recover your files.