Data has always been something intricate for every digital world user. That's why losing sony SxS card data is nothing less than a heartbreak for us. Have you accidentally lost all your data saved in a sony card and now searching for a better solution? If you've been in the same situation, don't forget to read this article to the end, as here we will walk you through the best way for the SxS card data recovery.
Part 1. What is a Sony SxS Card?
SxS card (S-by-S) is a flash memory standard that complies with the ExpressCard standard developed by Sony and SanDisk. According to Sandisk and Sony, the cards have PCI Express interface upload speeds of 800 Mbit/s and burst to transfer rates of up to 2.5 Gbit/s. These cards serve as the storage media for Sony's line of XDCAM EX professional video cameras.
Part 2. How to Recover Data from Formatted Sony SxS Card
If you just lost your data on your sony SxS card, then you don't have to search anymore for the solution when the iMyFone D-Back hard drive recovery expert is here. It is one of the best tools for SxS card data recovery. Read the section below to learn the best methods to recover formatted SxS cards.
2.1. Restore Data from Formatted Sony SxS Card in Efficient Way
The iMyFone D-Back Hard Drive Recovery Expert is the best choice for data loss. It is a safe and effective tool that can help you retrieve any deleted or lost files from your SxS card. The tool provides you with the best features for SxS card data recovery.
It also has the ability to retrieve several files in their original formats. If there is data loss due to a virus attack or an accidentally deleted file, you won't have to worry about losing your files.
Main features of iMyFone D-Back Hard Drive Recovery Expert
Some of its outstanding features help it achieve remarkable success in recovering formatted SxS cards.
Browse and select files: You can browse and select files and only recover the data you require, avoiding the need to recover extra files.
Simple to use: Restoring your lost or deleted information only requires three easy actions and features an intuitive and uncomplicated user interface. You don't need to be concerned about further data loss due to incorrect operations.
Advanced tech scans: Your data can be scanned with an advanced algorithm. The tool uses an advanced scanning approach of Quick Scan and Deep Scan.
Incredible compatibility: You can recover all the deleted files from hard disks or other internal/external hard drives with this program, which is compatible with practically any device and operating system, including Windows 11/10/8/7, macOS, and Windows Server.
You now have a basic understanding of this fantastic tool, and we'll use the iMyFone D-back Hard Drive Recovery Expert to learn about SxS card data recovery. Three steps can be taken to recover.
Step 1: Download and launch the software. Then open it and select your file location from where you need to recover files.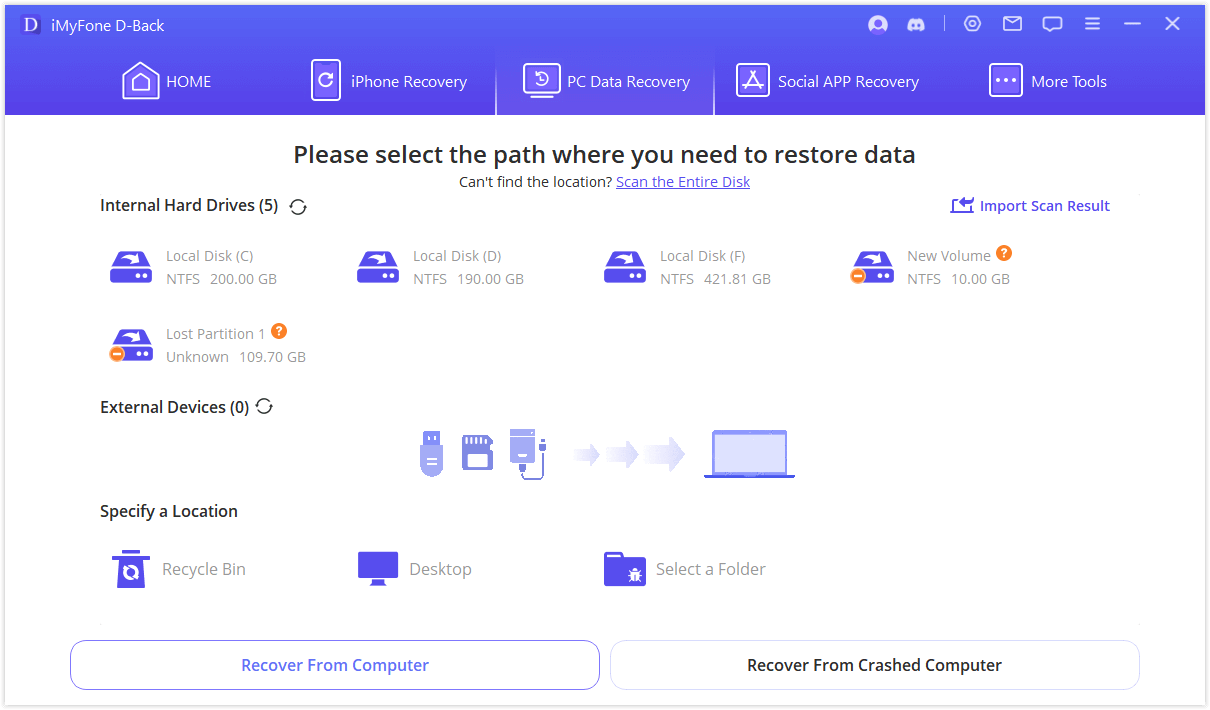 Step 2: After selecting your file location, the software will run a deep scan that will last a few minutes.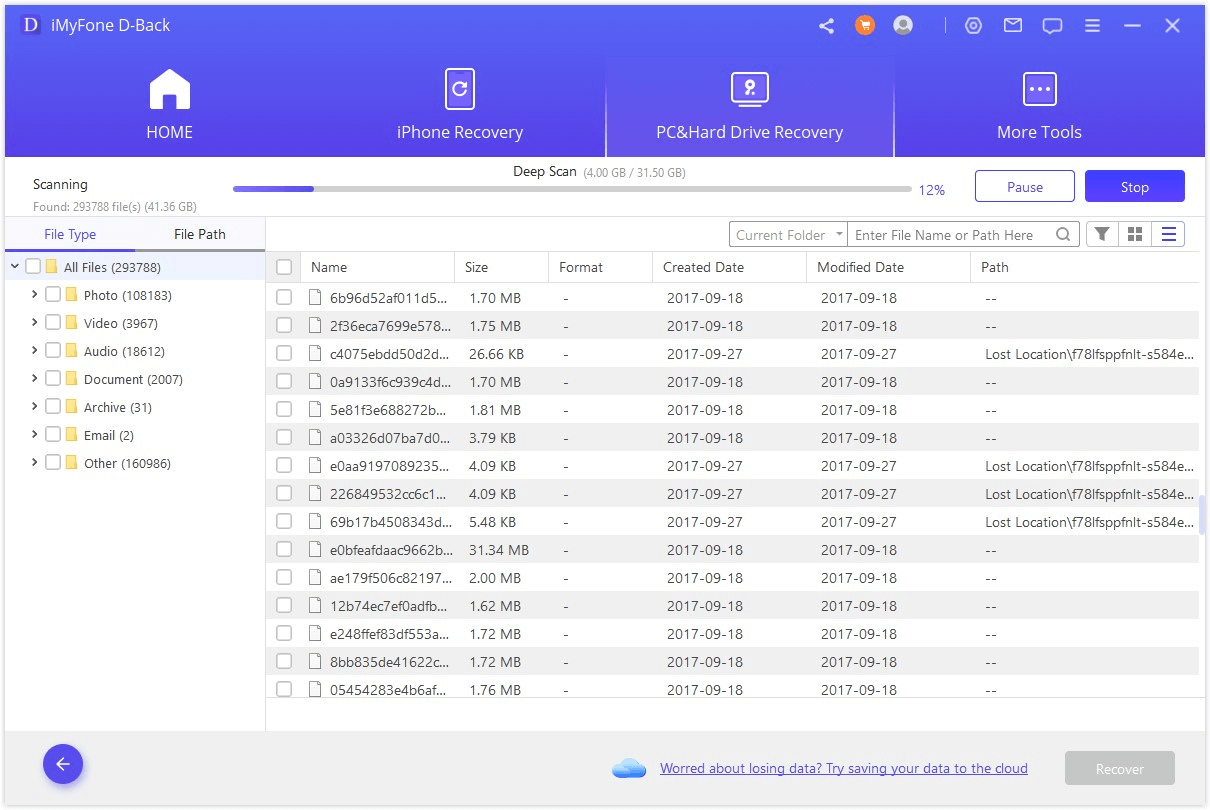 Step 3: Just after the scan completion, click on the files to preview them. Select the recover button to get a specific file in your desired location.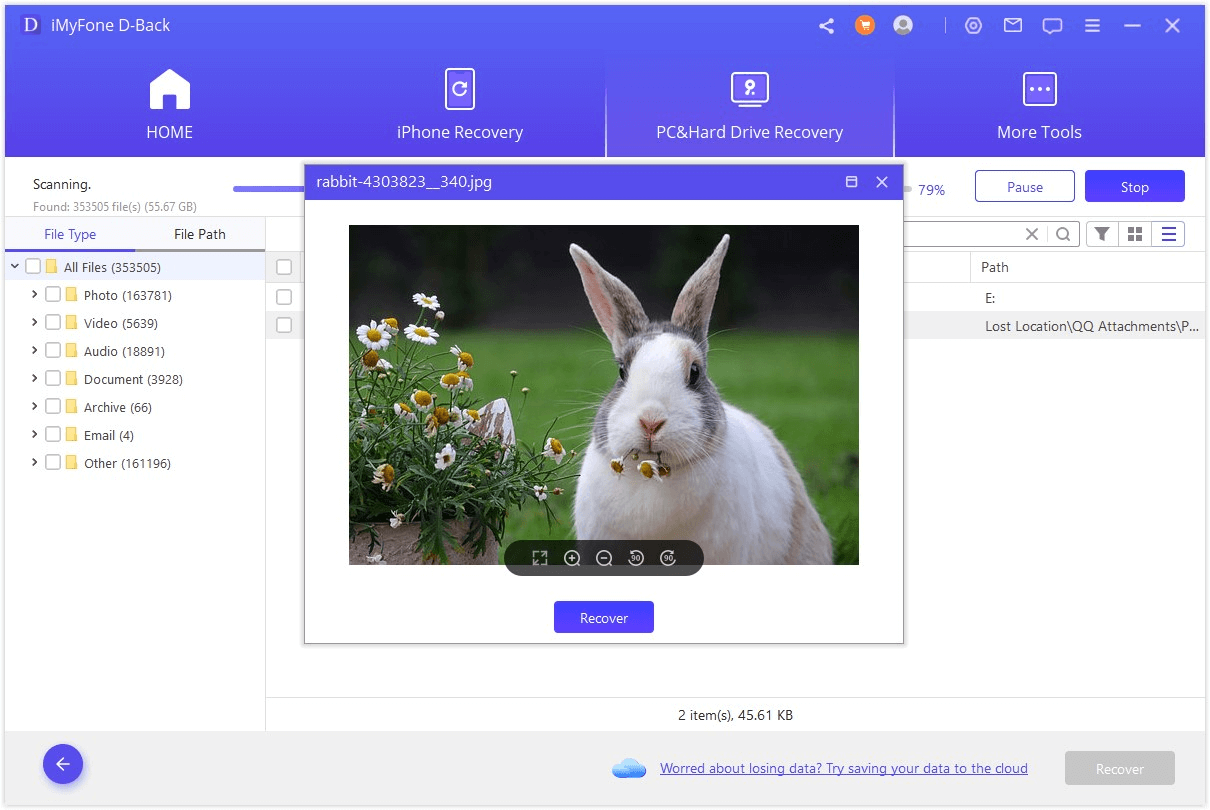 2.2. Another Method to Retrieve Data from Sony SxS Card
Don't want to go with the tool? Try this simple method for certain data loss situations to recover formatted SxS cards.
Check for hidden files.
Your SxS card might occasionally appear empty even though it has been filed. Check to determine if the files are hidden if this occurs. This is how you'll do it.
Step 1: Locate the problematic Sony SxS card in File Explorer.
Step 2: On the Menu bar, select the View tab.
Step 3: Check the Show hidden box, if necessary.
Step 4: The Sony SD card should show all your data.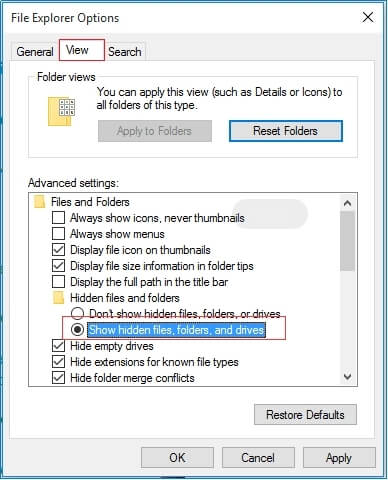 Once the data is available, copy and paste it into the required location.
Bonus Tip: Why Do We Need to Format SxS Card?
Simply removing an image from your memory card doesn't completely clear any cluttering data. It is preferable to develop the practice of formatting your cards. The danger of data corruption can be decreased by formatting your card, which is a more thorough method of deleting outdated files.
Conclusion
If your Sony SxS card is formatted mistakenly or unintentionally, there are numerous methods you can use for SxS card data recovery. The best method for recovering deleted data from the Sony SxS card.
We recommend you use the iMyfone D-Back Hard Drive Recovery Expert. It's a remarkable recovery tool with highly accurate results. It can retrieve 1000+ file formats from all types of SxS cards in addition to fixing corrupted data. You won't have trouble finding your target files. Download it now!