Data loss can occur in your day-to-day job for various reasons, including mistaken deletion, virus, system breakdown, etc. Fortunately, you can usually recover deleted or lost data by using appropriate data recovery software.
TestDisk is one of the well-known names in file recovery software, and in this article, we will go over all the specifics and how to use TeskDisk to recover files.
In addition, we will explore to see whether there is a better alternative for data recovery and compare their features to determine which is preferable.
Part 1. How to Use TestDisk to Recover Deleted Partitions/Files on Windows/Mac
The firm that created TestDisk releases it as an open-source application. This software has no data recovery restrictions, pro editions, advertisements, or marketing. Since TestDisk only functions in a command prompt/terminal window, it might be a tricky process for beginners to use testdisk to recover files. This software lacks the vibrant icons and entertaining animations that most users find helpful.
It appears to be a drawn-out and challenging procedure to recover deleted or lost files with TeskDisk. But before we start the process, let us look at the advantages and drawbacks of the program.
Pros
TestDisk is open-source software that is free to use and modify.
It supports a variety of Unix and Linux distributions in addition to Windows and Mac OS.
TestDisk can recover various filesystems and partitioning layouts.
Cons
TestDisk is only a command-line program without a friendly graphical user interface. Although the program is intended to be used by people with different levels of computer expertise, beginners may find it challenging to use testdisk to recover files.
Now, let's look at the steps on how to use TestDisk and begin the procedure to use this software to recover data:
Step 1: A new log file will be created as soon as the TestDisk application is launched. To generate a new log file, select Create. The TestDisk will read the disk location as it builds the log file.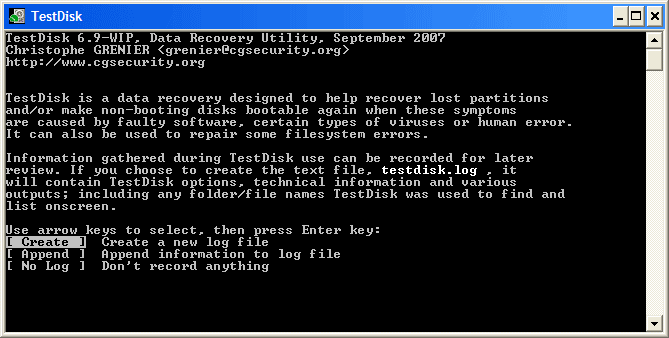 Step 2: TestDisk will identify and list your hard disks. To choose the hard drive with the missing partitions, use the up/down arrow keys on your keyboard and then press Enter to continue.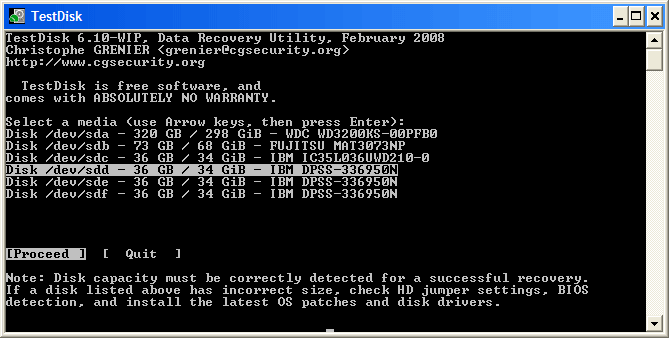 Step 3: You must now choose the partition table type. When TestDisk recognizes the kind of partition table, you can use the default value.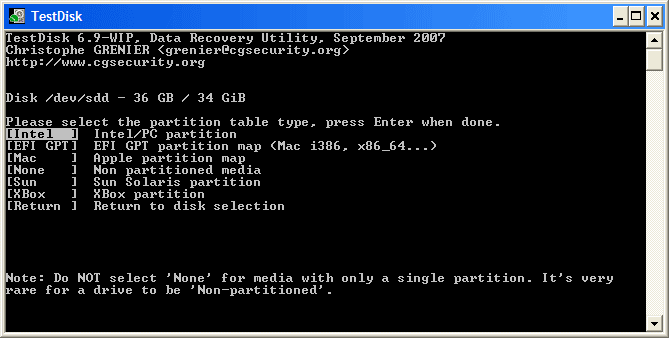 Step 4: It will show the options for TestDisk Data Recovery. Select "Analyze" to evaluate the existing partition layout and look for missing partitions. Your disk structure is available for evaluation after the disk analysis is finished.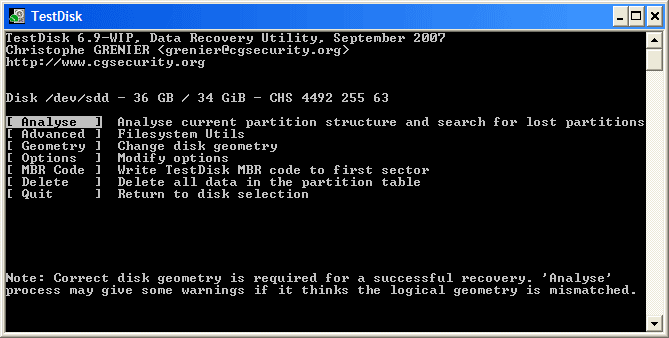 Step 5: Now that the partition structure has been shown, you may review it for faults and missing pieces to ensure that your partition structure is proper. To go on, click Quick Search.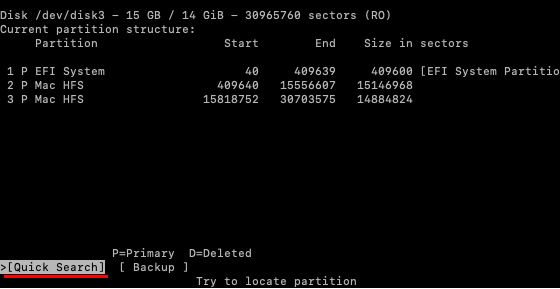 To locate the missing partition, proceed by selecting Deeper Search.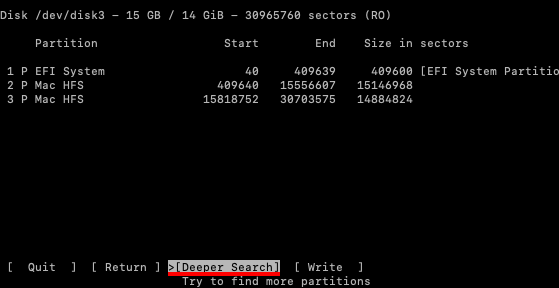 Press Write after choosing the recovering partition.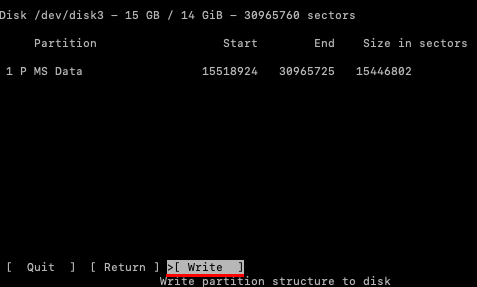 Step 6:Follow the instructions to continue the recovery.
After reading these instructions, you may now understand how to use TestDisk to begin lost partition recovery. However, the program is challenging for beginners who wish to retrieve their lost data straightforwardly.
There is better and more effective data recovery software available called iMyFone D-Back Hard Drive Recovery Expert. This software enables you to quickly search for deleted files, data, and partitions and recover them.
Part 2. Recover Lost Files/Partitions with an Advanced Recovery Tool Windows/Mac
iMyFone D-Back Hard Drive Recovery Expert is one of the best and most powerful data recovery programs. With only a few easy steps, it can assist you in recovering any data that has been lost for whatever cause. It is a comprehensive data recovery solution that works with over 1000 different file types. This means that you may rely on it for all of your data recovery needs.
This program's top-notch feature is what sets it apart. Let us examine its features and compare it to TestDisk to determine the best alternative.
| Features | iMyFone D-Back Hard Drive Recovery Expert | TestDisk |
| --- | --- | --- |
| User-friendly graphic interface | ✔️ | ✖️ |
| Simple procedure | ✔️ | ✖️ |
| Compatible with Windows, Mac, Linux, etc. | ✔️ | ✔️ |
| Preview before recovery | ✔️ | ✖️ |
| Advanced algorithms | ✔️ | ✖️ |
| Pause and continue the scanning process as needed. | ✔️ | ✖️ |
| Filter function allows you to locate the missing file by type. | ✔️ | ✖️ |
| Cost | $59.95 | Free |
After going over all of this program's incredible features, let us discover how to recover deleted files with iMyFone Hard Drive Recovery Expert:
Step 1: Select the location.
Download the acceptable software version for your system and install it to begin data recovery. The locations where you can obtain the data are all listed in the following window. Select the hard drive from where the lost data was stored to continue.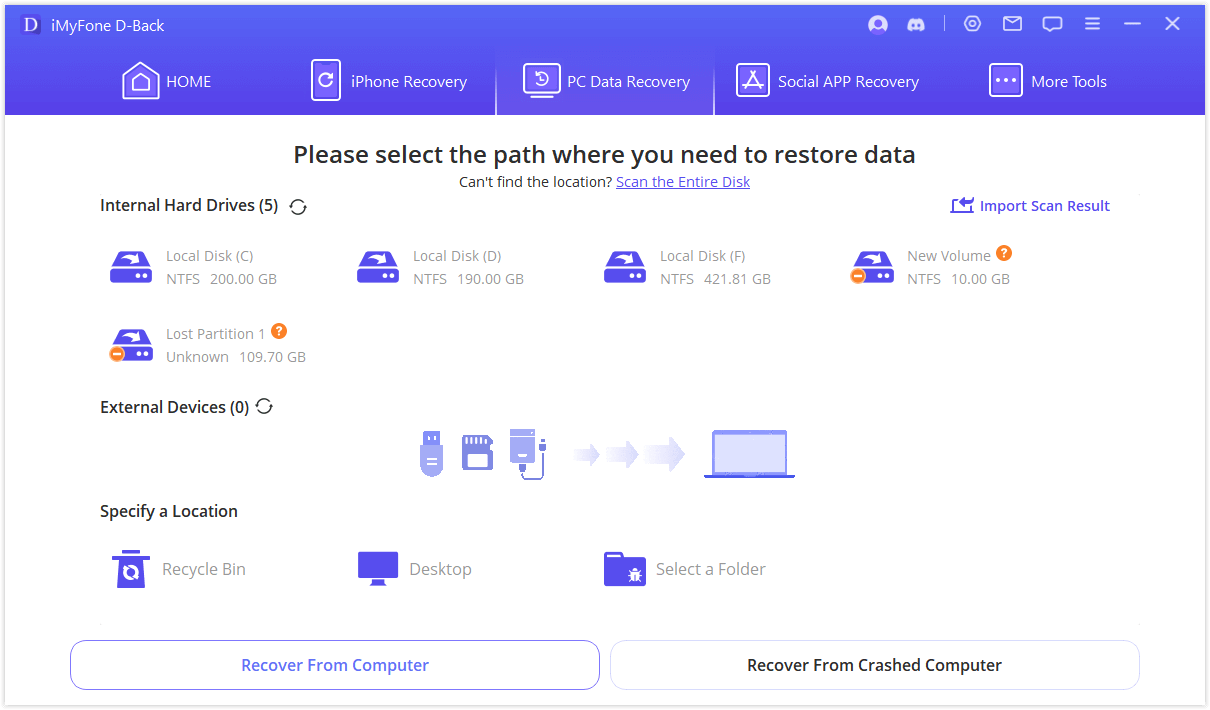 Step 2: Scan the location.
The program will now scan the location of the target files, and the interface will display the scan's findings.
Additionally, you can pause or stop the procedure whenever it suits you.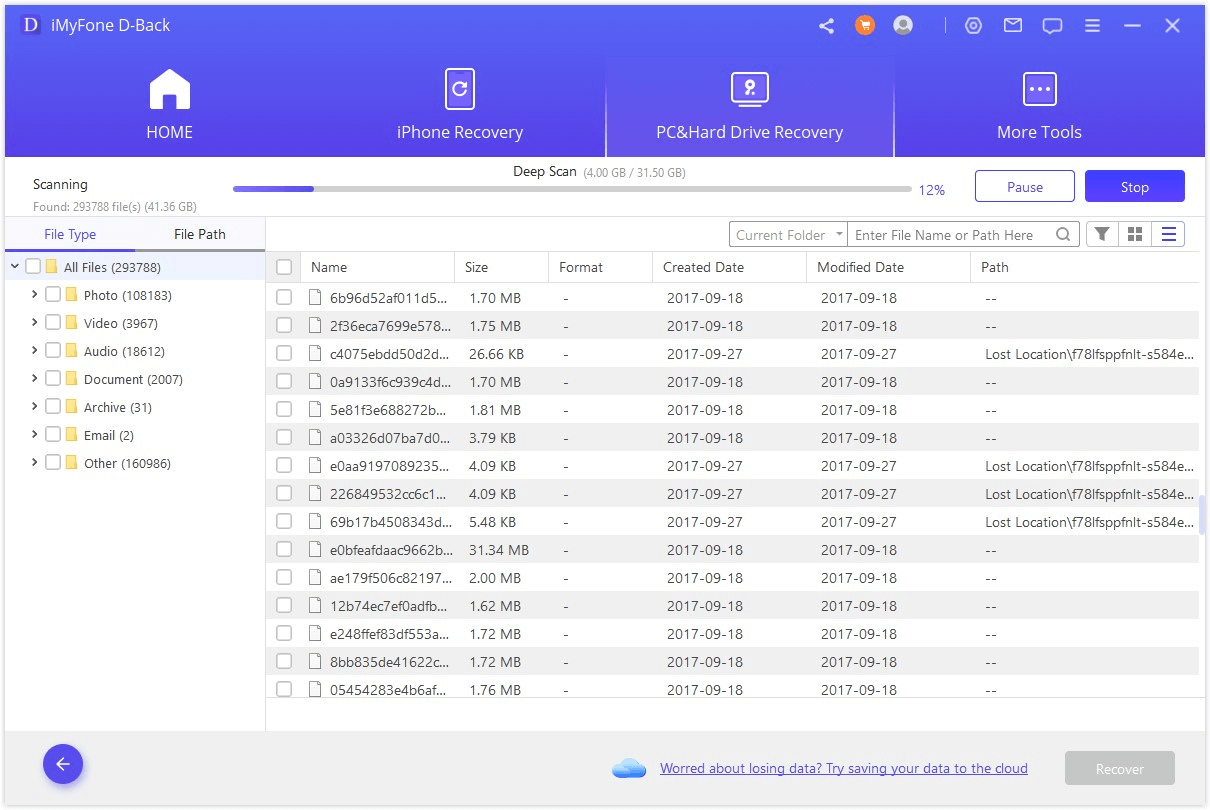 Step 3: Preview and recover.
After the scanning, the program will display all the files you may retrieve. If you determine that these are the files you require after previewing them, click the Recover option.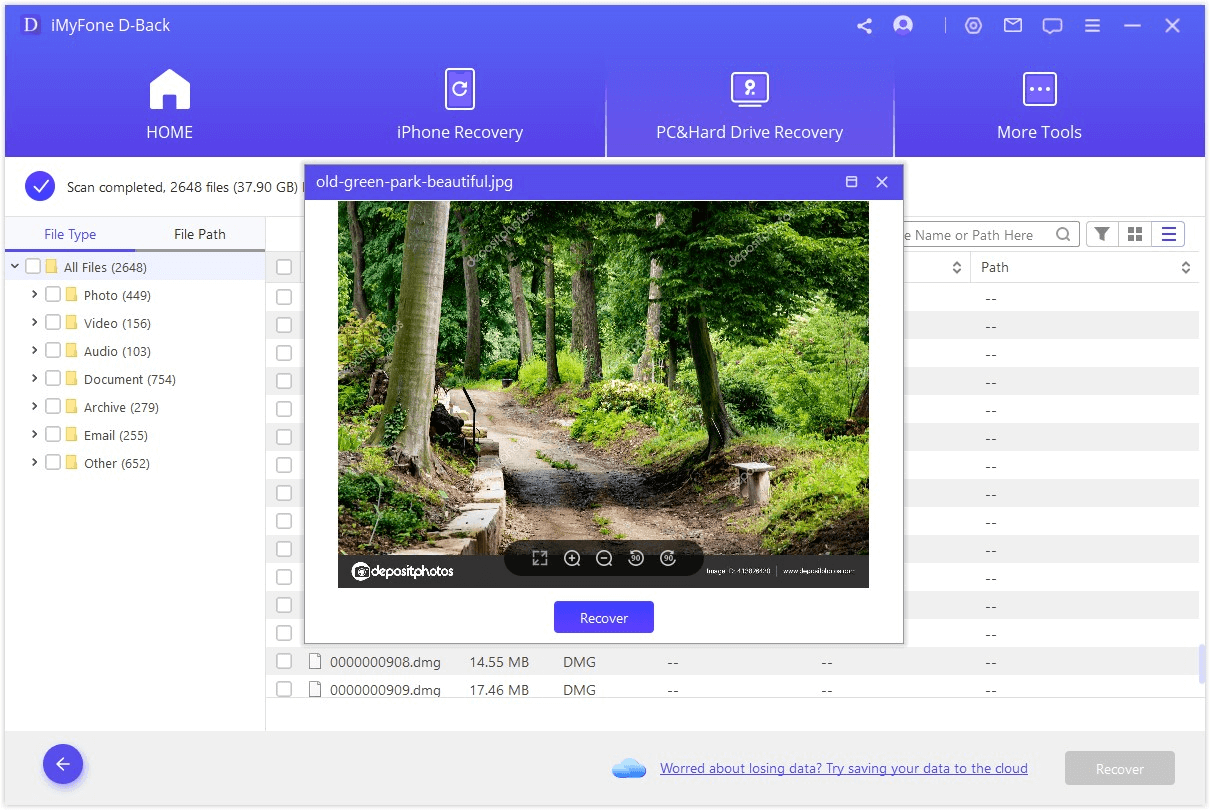 Part 3. FAQs
3.1 Can TestDisk Recover Deleted Files
Yes, the Test disk can recover deleted files. All you have to do is follow the steps above in part 1. However, it would help if you kept in mind that the process is quite complicated and not suited for beginners.
3.2 How to Recover Permanently Deleted Files in Ubuntu
You can retrieve the permanently deleted file in ubuntu with an effective data recovery software like iMyFone D-Back Hard Drive Recovery Expert. It's a perfect solution for how to recovering deleted files from ubuntu. Further, it allows you to recover ubuntu files in just three simple steps, as highlighted above.
Conclusion
As we have seen, Testdisk can assist you in recovering any lost data; top of all, it is entirely free. But there are certain limitations to that. Testdisk lacks a graphical user interface. It is a tool designed for intermediate to experienced users, and beginners can find the features confusing. It is still worthwhile to try out if getting your lost data back for free is your top goal.
However, you may check out iMyFone D-Back Hard Drive Recovery Expert and benefit from its unique features if you seek an efficient and user-friendly solution with straightforward steps.