Question
"I was updating iOS 16, and I saw my iPhone freezes during the update. Now, I'm not able to work with my iPhone. I have some important files on my phone. I urgently need help. Thank you!"
People are expecting new features and improvements with the coming of the latest operating system for iOS devices. But to their disappointment, many have experienced the issue of iPhone stuck on an update to iOS latest version.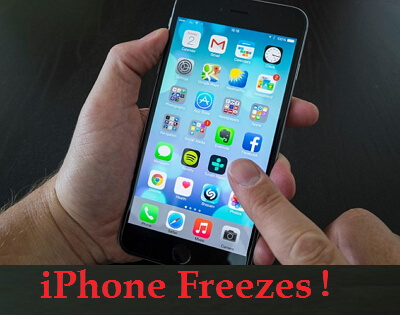 The iPhone freezing problem happens during almost all iOS updates. Aside from the typical sign of being stuck at iPhone will restart when the update completes screen, iPhone also freezes in other forms, such as black screen of death, boot loop, stuck on apple logo/recovery mode, etc.
Therefore, in this post, I will show you how to fix a frozen iPhone during updating. Now, let's move ahead.
Watch the video to get the quick knowledge fix iPhone Frozen issues
Part 1. 4 Methods to Fix iPhone Stuck on Update Screen
01

Plug the iPhone into A Wall Outlet
Although it sounds useless and too simple, the fact is that a low battery may cause the iOS software update stuck issue. Thus, you can use a USB cable to connect your frozen iPhone to a wall outlet and leave it to charge for 15-30 minutes.
Then, check whether your iPhone resumes the update process. If it does, you can save your frozen iPhone in this way.
02

Hard Reboot Your iPhone
Rebooting iPhone is a proven way to solve almost 70% of the issues faced by the users including iPhone freezes during the update. When your device freezes and allows you to do nothing, try for a hard reboot. Here is how to do it:
For iPhone 8 or later models (including iPhone 13/12):
Quickly press the Volume Up button once and then the Volume Down button. Then press and hold the Power button, keep holding it until your see the Apple logo.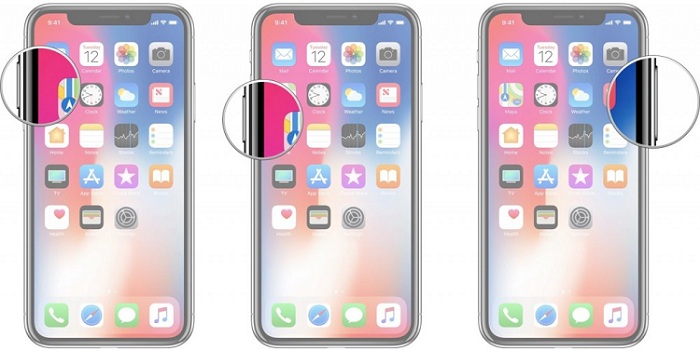 For iPhone 7/7 Plus:
Press and hold both Volume Down and Power button at the same time till the Apple logo appears on the screen.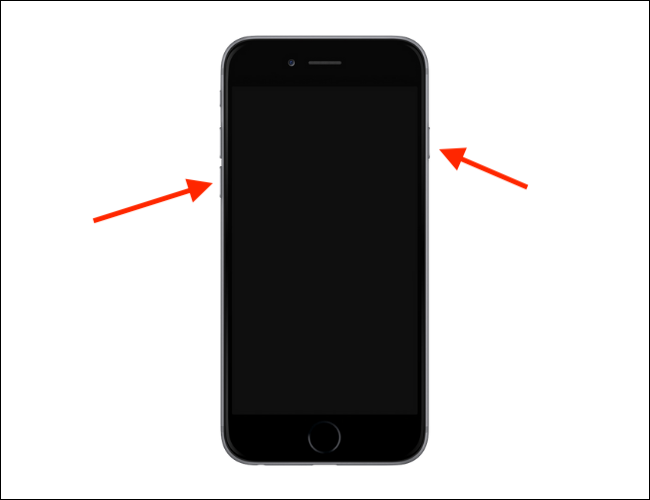 For iPhone 6 or later models:
Press and hold Home button together with Power button at the same time until you see the Apple logo.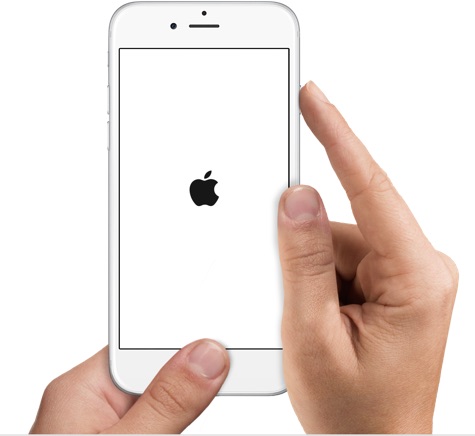 Besides, you can also apply this method to solve other frozen issues, such as iPhone keeps freezing when using it as normal, or iPhone freezes and won't turn off.
03

Fix iPhone Stuck While Updating without Data Loss
If you can't fix the frozen iPhone with the methods above, then iMyFone Fixppo is the best option! It is a professional software to fix multi-type iOS issues, such as iPhone frozen on the lock screen, iPhone stuck on SOS mode, Apple ID won't sign in, etc. With this tool, you can fix these problems without any data loss.
iMyFone Fixppo
iMyFone Fixppo - One-stop solution to fix iPhone frozen while updating .
Now follow the steps below to fix iPhone frozen issues.
Step 1.Run iMyFone Fixppo
Start the repairing process by downloading the software. Install it afterward and launch it on the computer. Choose the option Standard Mode.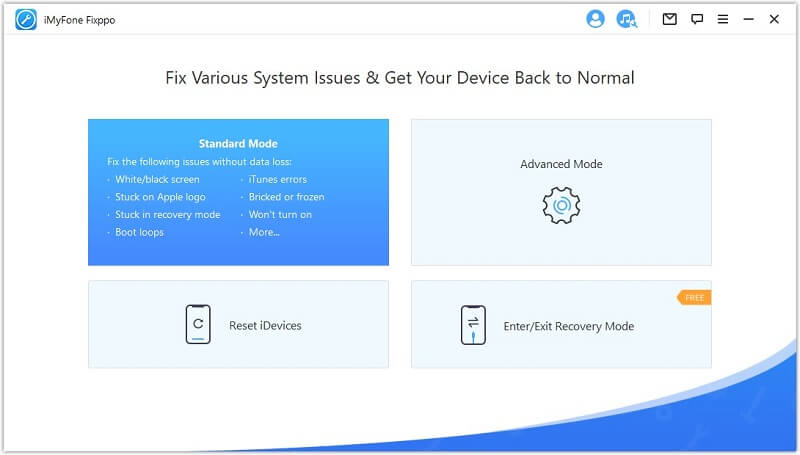 Step 2. Connect Your iPhone to The Computer
After that, use a USB cable and connect the iPhone with the computer. Click the Next button, ;et the software recognize the device.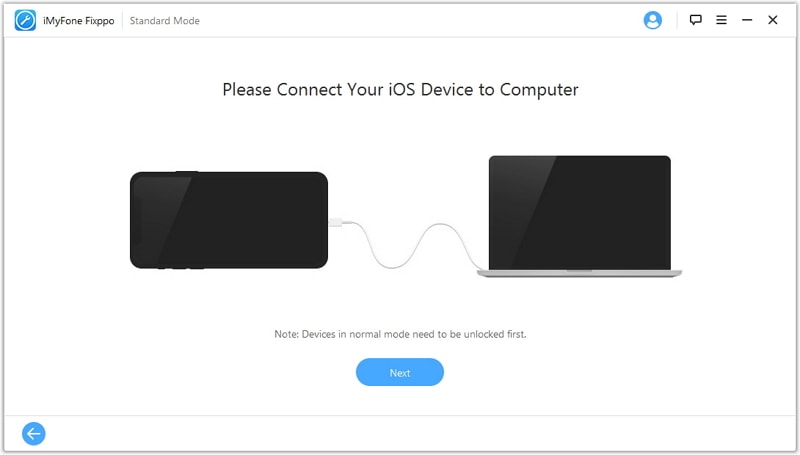 Step 3.Download Firmware
Choose a version you like if there is more than one option, and then click on the Download button.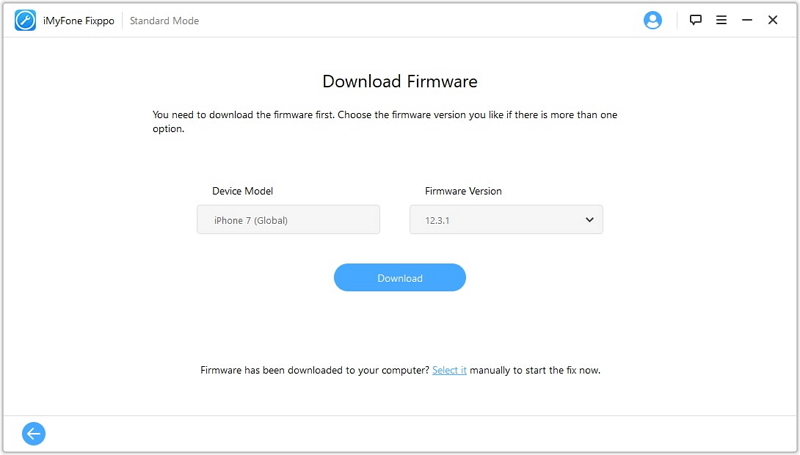 Step 4.Fix The "iPhone Freezes During Update" Issue
Once you download the firmware, click the Start button. iMyFone Fixppo will begin fixing the issue. Wait until the process completes. Your iPhone will not freeze during updates anymore.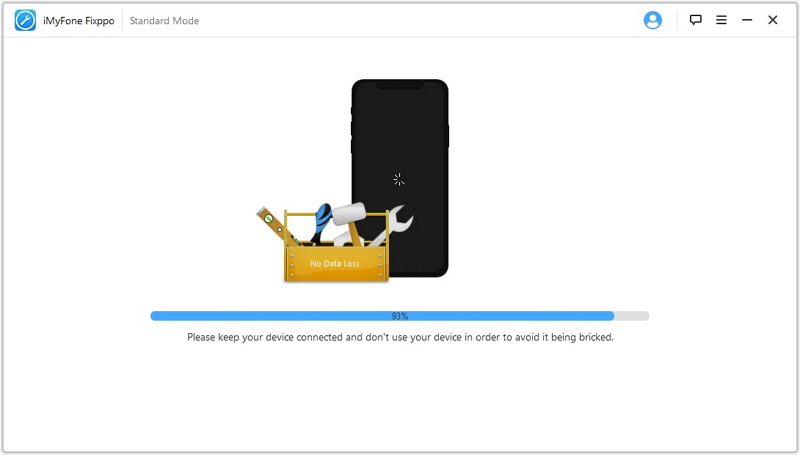 04

Restore iPhone with iTunes/Finder (All Data Erased)
Restoring iPhone is another way you can try to fix iPhone frozen screen can't turn off issues. Just remember this method will erase all the existing data on your device.
As your iPhone is frozen, put your iPhone into Recovery Mode so that iTunes/Finder can detect your device. Follow the steps below to get your frozen iPhone into Recovery Mode.
If you are using a Windows computer or Mac running macOS Mojave and below, launch iTunes.
If you are using Mac running macOS Catalina and above, simply open Finder. Then keep your iPhone connected with your PC during the whole process.
For iPhone 8 or later models (iPhone 12 included):
Quickly press and release the Volume Up button, and then the Volume Down button. Finally press and hold the Side button. Don't release it when the Apple logo appears. Keep holding until the Recovery Mode screen shows.
For iPhone 7/7 Plus:
Press and hold the Volume Down button and Side button together. Don't release them when the Apple logo appears. Keep holding until the Recovery Mode screen shows.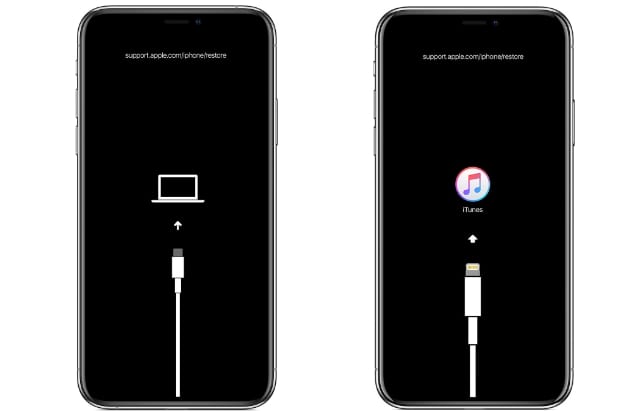 After iTunes/Finder detects your iPhone, select it when it appears.
Click Restore button and then confirm your action.
Wait until the whole process completes, and your iPhone may go back to normal. And you can restore the previous backup to get your data back if you have backed up your iPhone.
Also, this method can fix other frozen issues like iPhone freezing when using, or iPhone freezes and won't turn off.
Part 2. FAQ on iPhone Freezes during iOS 16/15 Update
When meeting with the iPhone issue, people may wonder everything about it. Here some questions on iPhone freezing issue asked by most Apple users are showed and answered.
Q1. How Long Does iOS 16/15 Take to Update?
The update procession is about 30 minutes. There are two factors that influence the speed of the iOS update: internet connection and the size of the update. If your iPhone runs a relatively older version of iOS, the large update files may take over an hour.
| Task | Required Time (Minutes) |
| --- | --- |
| iOS 16/15 Download | 3 - 10 |
| iOS 16/15 Installation | 10 - 20 |
| Set up iOS 16/15 | 1 - 5 |
| Total iOS 16/15 Update | 30 - 60 + |
Q2. Why Did iPhone Stuck during Update?
The reasons for iPhone freezing during update are various. Here are some common causes.
Internal issues: low battery, insufficient storage, corrupted apps, overheated iPhone, software glitches and so on.
External issues: unstable network connection, overwhelmed Apple Server.
Both internal and external causes can lead to frozen iPhone, and all the methods in this article focus on fixing the internal errors. If you try all the solutions here and get nothing, you should check your wifi, contact Apple Server or send your iPhone to Apple Store for a hardware check.
Q3. How to Stop iPhone from Updating?
Just go to Control Center and click the Airplane Mode icon to it lights up. Then close the Control Center.
Part 3. How to Avoid iPhone Frozen During Update
Try the tips below to avoid frozen when updating iPhone:
Make sure not to expose your iOS device to extreme temperatures. For instance, leaving your iOS device in your car during a hot day outside is not recommended.
The rule of thumb says that you should monitor your device's memory and keep 1 GB or more of space.
Make backups of your device to keep your data safe regularly.
Last but not least, make sure your device's software is always up to date.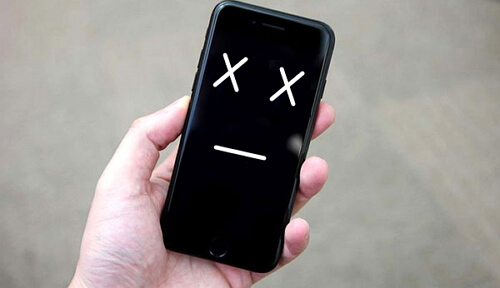 Conlusion
Here is the end of the post. You've learned how you can fix that freezing issue while updating existing iOS to iOS 16/15 or other newer versions in the future, and also know some solutions for the other iPhone freezing issues.
There's no need to panic when iPhone freezes during the update. You can fix the problem manually. Here we have provided many solutions that you can perform yourself. If you don't want to lose any data, just try iMyFone Fixppo. You can click the button below to have a try!