8 Easy Ways to Fix iOS 16 Stuck on Preparing Update
Category: iPhone Issues
6 mins read
The high-profile iOS 16 is finally released in September. Since it's compatible with a majority of iPhone devices, people around the world all rush to make an update with expectations. However, many users complain that the iOS 16 stuck on preparing update on iPhone interface, which is quite annoying. If you run into the same problem as others, you can refer to this article to solve this iOS 16 update problem.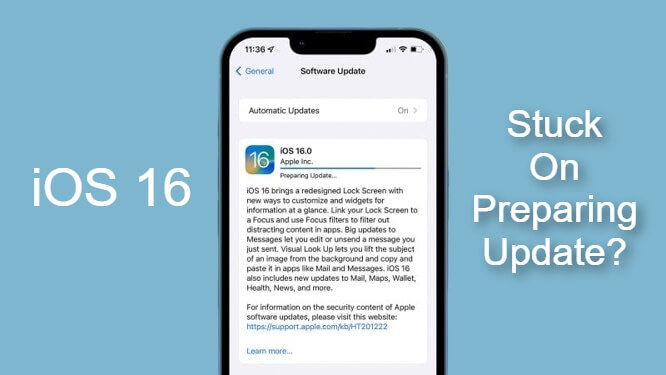 What Does Preparing Update Mean in iOS?
After your iPhone is instructed to download and install the update files, the preparing update message will show up, which means your iPhone is preparing the files needed for the installation. This is quite a normal and necessary procedure before you can enjoy the new features.
And there you can see a time-estimated bar to remind you how long will it take approximately. However, if your iPhone stays in this preparing update state for a relatively long time without making any progress, it means it may encounter an error.
Why My iPhone Stuck on Preparing Update in iOS 16?
There is not enough power to support the update. The iPhone will not begin the update if it's in a relatively low-power mode. And even if it does proceed, it may get bricked for having not enough power.
There are too much content to update. This happens when you upgrade the iOS version out of sequence. For example, you want to upgrade to iOS 16 directly from iOS 14, in this case, the problem may show up for having to process too much content at the same time.
Your iPhone has not enough storage for the update. Since every update requires enough storage space for it to run smoothly, the lack of storage is also one of the factors.
There are bug problems with your iPhone. Having bugs in your iPhone may be to blame for the iPhone stuck on preparing update.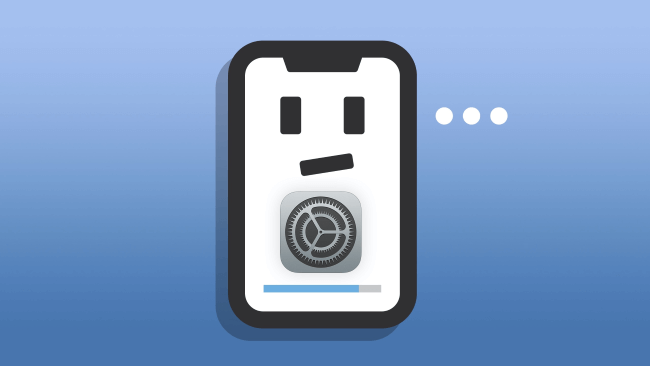 Fix iOS 16 Stuck on Preparing Update in the Quickest Way
If you are looking for a fastest way to fix this iPhone stuck on preparing update problem, then iMyFone Fixppo should come into your mind. It is a quick fix for any iOS-related problems like iPhone stuck in guided access, iPhone stuck on black screen, etc. All can be solved instantly. And since this is quite a common iPhone problem, the Standard Mode of Fixppo can easily help you out of this problem within clicks without data loss.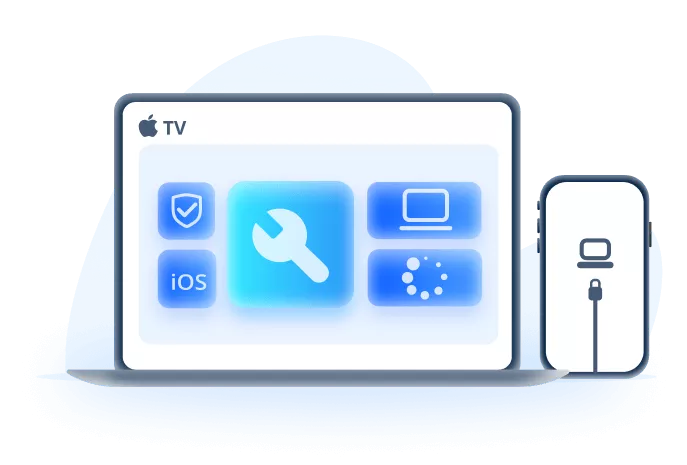 Key Features:
Fix iPhone stuck on preparing update in iOS 16 within 4 steps.
Help to remove iPhone bugs with data remain intact.
Standard Mode promises to fix with high rate of success.
Support all iPhone devices and iOS versions.
Require no expertise to perform the fixing task.
Step 1. Launch and install Fixppo, then choose the Apple System Repair to choose the mode.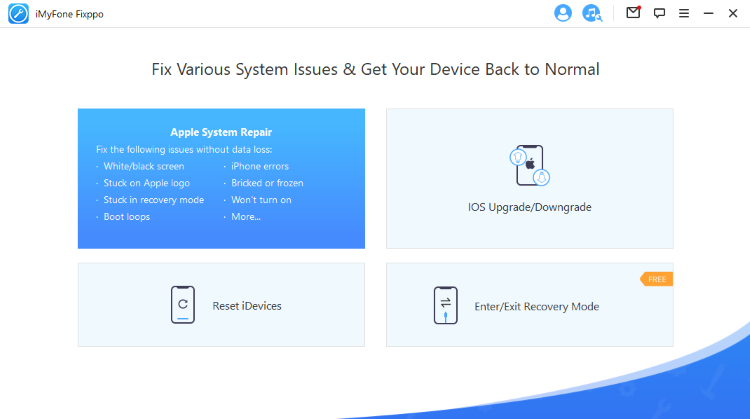 For this iPhone stuck on preparing update, Standard Mode here can quickly help you to repair your iPhone without causing any data loss.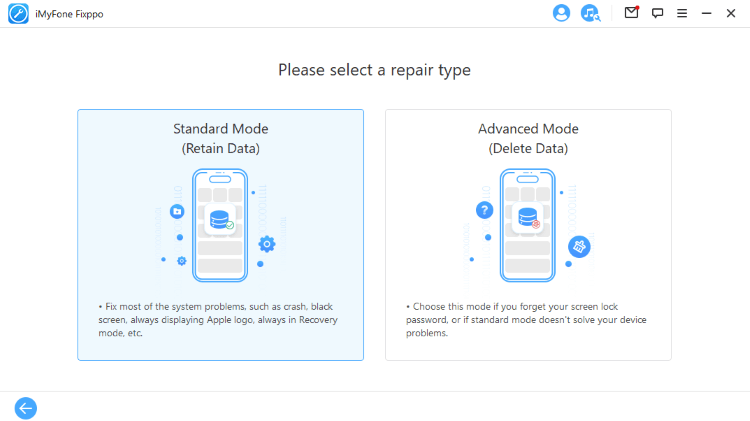 Step 2. Connect your device to computer and let your iPhone enter Recovery Mode as instructed if it can't be detected right away.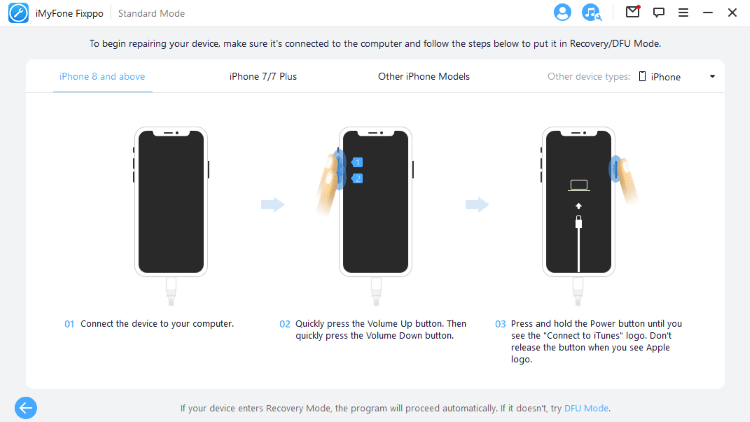 Step 3. When your iPhone is ready, click on Download button to get the firmware that will be used for fixing the problem later.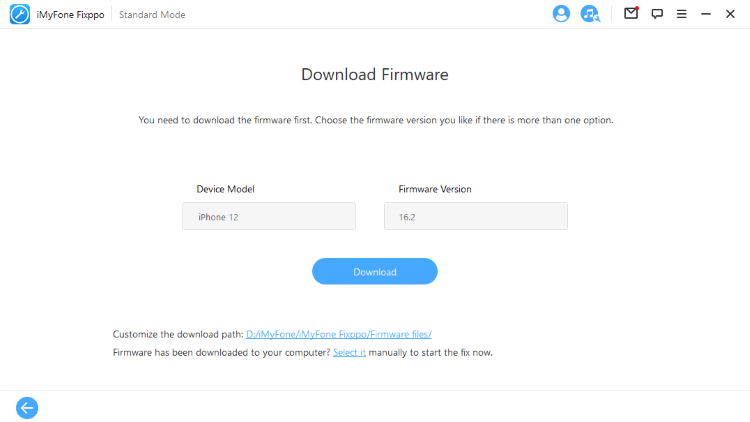 Step 4. Normally, the downloading process will only take you 10 minutes or so. After that, click Start and Fixppo will begin the last procesure. And when you see the Done screen, your iPhone will be restarted automatically and won't stuck on preparing update.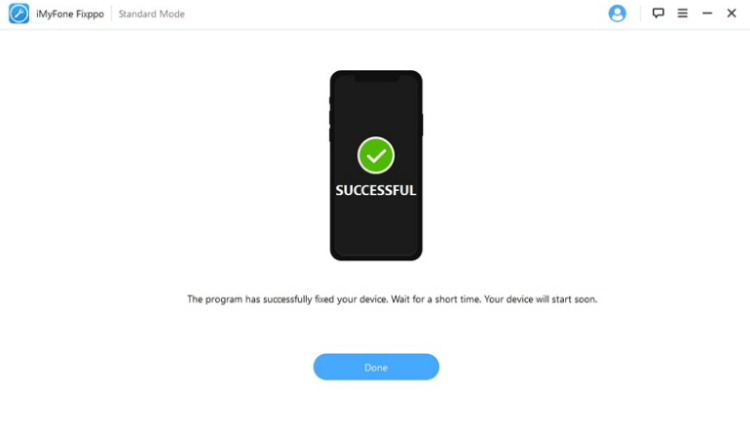 If you find Fixppo helpful, you can click on download and have a try.
7 Common Fixes for iOS 16 Stuck on Preparing Update
1

Fully Charge iPhone

As we mentioned, you need to ensure your iPhone has at least 50% power to support the update. If your device already stuck on preparing update, please charge your iPhone and wait for a while to see if the progress bar works normally.
2

Check and Release iPhone Storage

In the iPhone Storage option of your devices, you can see the system files of iOS itself can take up 10 or even more storage of your iPhone. Therefore, make sure you have enough storage before making any update. If your iPhone stuck on preparing update because your iPhone storage is full, then you should release some before you head to the next step.
Step 1: Go to Settings>General>iPhone Storage.
Step 2: Delete the apps you don't want or just click on the apps, clear the cache data in their settings.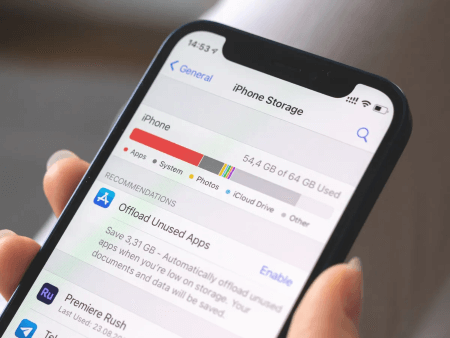 3

Connect to Another Stable Network

Network connection is important in making an update. So if your Wi-Fi connection is unstable, your iPhone can't make sure the requirement for an update thus staying in the preparing update state. If that's the case, you should try to connect your iPhone to a more stable and reliable network to recover and speed up the process.
4

Reset Network Settings

If you connect to a new Wi-Fi while seeing little improvements, you may try to reset network settings to fix it. By doing so, your previously used networks and VPN and other network-related settings will be removed. And you can reconnect to another stable Wi-Fi and repeat the updating process to see the iPhone update stuck on preparing update can be solved.
Step 1: Go to Settings>General>Transfer or Reset iPhone.
Step 2: Reset>Reset Network Settings.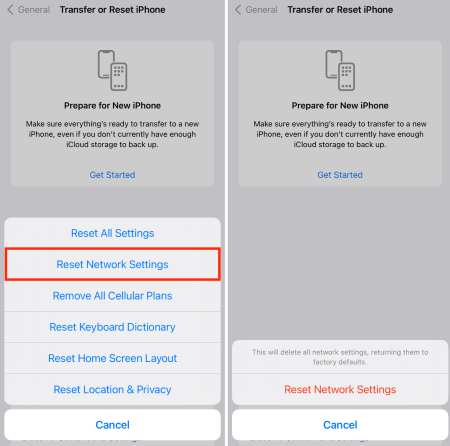 5

Delete the Ongoing Update

One reason why your iOS 16 update stuck on preparing update is that the downloaded update files are corrupted. And there is nothing you can do but to delete it and repeat the process again. Follow the steps to delete the update and start anew.
Step 1: Go to Settings>General>Storage>Delete Update.
Step 2: Once the update is deleted, you can go back to Settings>General>Software Update, click on Download and Install it to try again.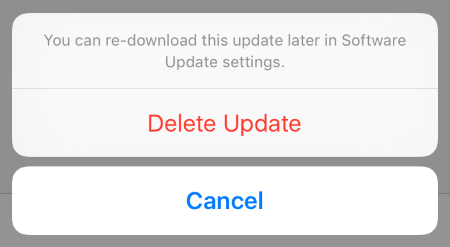 6

Force Restart iPhone

Another solution to fix this iPhone stuck on preparing update problem is to force restart iPhone. Besides turning off your iPhone, it can make a full reset of your iPhone to clear any potential glitches thus getting you phone back to normal. The update process will stop and you can restart the update with. And don't worry, force restart your iPhone will not delete any of your data, it's a quite safe and useful solution. Here is how to do with differnet iPhone models:

For iPhone 8 and later models:
Step 1: Press then release the Volume Up button.
Step 2: Press then release the Volume Down button.
Step 3: Press the Side Button and release it when the Apple logo shows up.
For iPhone 7 and iPhone 7 Plus:
Step 1: Press Volume Down button and Side Button simultaneously.
Step 2: Don't release them until you see the screen turns black and the Apple logo.
For iPhone 6 and earlier versions
Press the Home Button and Side Button together, don't release them until you see the Apple logo.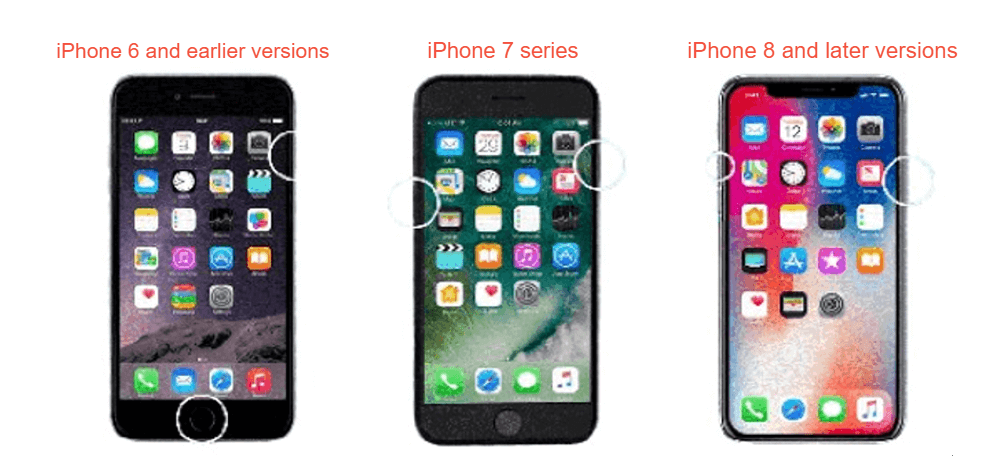 7

Try Update via iTunes or Finder

If this problem can't be solved on your iPhone, then you can try to update through iTunes or Finder. This is a bit troublesome but worth trying if needed. Here are steps about how to update with these two software:

How to Update Through iTunes?
Step 1: First, you need to make sure you have all your data backed up.
Step 2: Connect your iPhone to PC that runs iTunes in the latest version.
Step 3: Open iTunes and select your phone in it.
Step 4: Go to Summary on the left side and click on Check for Update option.
Step 5: Click on Download and Update, enter the passcode if needed to start the process.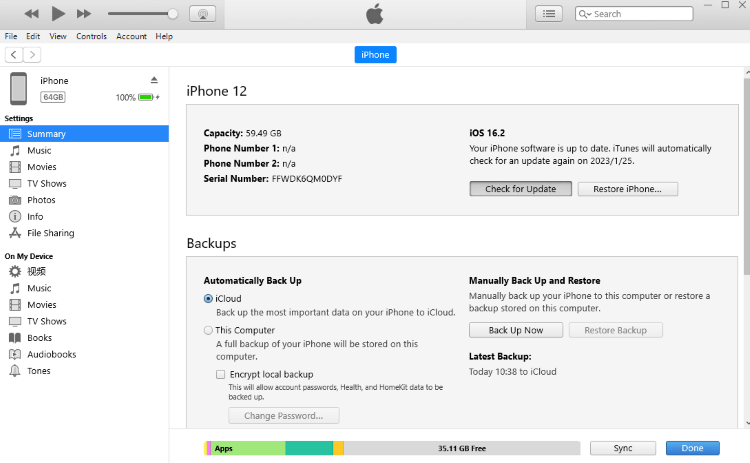 How to Update Through Finder?
Step 1: Likewise, make sure you've backed up your data first.
Step 2: Connect your iPhone to the Mac with a USB cable, then open Finder.
Step 3: Click your device under Location.
Step 4: Click Check for Update to start the process.
Conclusion
We hope this guide has the solution you need to fix your iOS 16 stuck on preparing update on iPhone issue. If you have any other problems with your iPhone or iOS system, be sure to seek help from iMyFone Fixppo, it can fix them all in time.