Apple disclosed the most recent variant of iOS, iOS 15, at WWDC 2021 Keynote prior this month and it accompanies various new components and upgrades, including peer-to-peer in Apple Pay, newly designed Lock screen, Control Center, and Notification Center, new language supports for Siri, an all-new plan for the App Store, and few more deals that are amazing.
As usual, Apple has seeded the primary beta rendition of iOS 15 to developers and the public version will come to us in the fall. Are you curious about how to install iOS 15 on your iPhone and iPad effortlessly? Below is the step-by-step guide to go through the whole process and you may consider it a pleasure to be among the first to read.
The first step to start the process is to find the iOS version running on your iPhone, iPad, or iPod touch.
How to Know What iOS Version Is Running on My Device?
You can easily find the version of iOS installed on your iPhone, iPad, or iPod touch by using two ways. Either you can use iTunes software to find the current version. Just connect your device to iTunes and then click the device icon to see the details, including what iOS device and version you are using.

Or you can go to Settings > General > About for iPhone, iPad, or iPod touch and scroll down until you find the Version.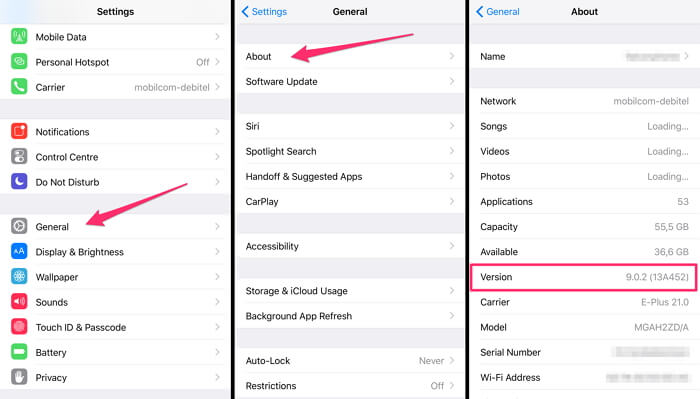 ---
How to Know Whether My Device Can Install iOS 15?
The next step is to determine where your device is capable of installing beta iOS 15. This thing comes up in every mind before planning to get this new update. However, before you get to know about the device compatibility, we would like to share that iOS 15 is compatible with 64-bit devices only, meaning the iPhone 5c and earlier iPhones, iPad mini 2 and earlier iPads, iPod touch before iPod touch 6 do not support the software update. You can find more specific details about what iOS devices will support iOS 11.
---
How to Upgrade Your iPhone/iPad/iPod touch to iOS 15?
Once you are cleared about the installed version of iOS and device compatibility, the next step is to start your upgrading process to get the iOS 15 on your device. Well there are two methods for installing iOS 15. Nevertheless, here the thing that is important to be mentioned is that it is necessary to make a backup of your device before you start upgrading to iOS 15. Below we are discussing both the methods to upgrade to iOS 15 in details.
1. How to Upgrade to iOS 15 by the Device Itself
This is first method to install iOS 15 wirelessly; this means you only need to have an active Wi-Fi connection to start your upgrading process by this method. Therefore if you are notified that an upgrade is available, just follow the steps will be mentioned below.
Connect your device to power source and establish a stable Wi-Fi connection.
Tap Download and Install. If you running low in space may be it will ask you to uninstall few apps, tap Continue. Afterward, iOS will reinstall applications that it uninstalled.
Now to update, tap Install. Whereas, you can also tap Later and choose Install Tonight or Remind Me Later. In the event that you can tap Install Tonight, simply connect your iOS gadget to power before you go to rest. Your device will refresh consequently overnight.
You will be asked to enter the passcode finally to start update.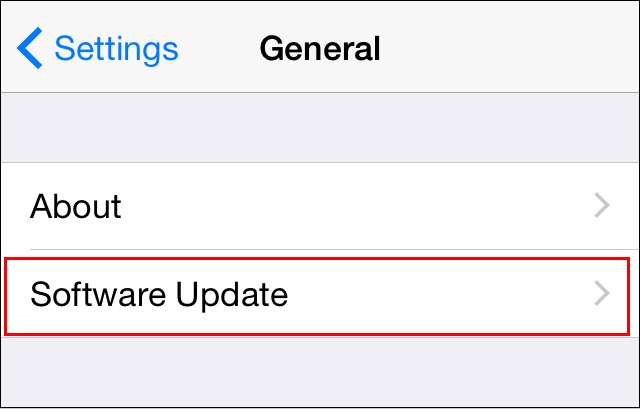 2. How to Upgrade to iOS 15 by iTunes
The second method is the wired method to go through the update process for iOS 15. Install the latest version of iTunes on your PC or if you are already having iTunes on your PC, upgrade it to the latest version as it is necessary.
Connect your device to your computer using your phone's cable.
Now, open iTunes and select your device.
Click the Summary option, and then click "Check for Update".
Click Download and Update.
If asked, enter your device's passcode.
---
How to Make Sure You Have the Released Version of iOS 15?
If you're running a developer or public beta, Apple might push you an update if the build numbers are different. However, if nothing else works for some known or unknown reasons, you can force an iOS 15 update. Just go through the following process.
Make sure you have a recent encrypted iTunes backup.
Launch the latest iTunes on your Mac or Windows PC.
Connect your iPhone, iPad, or iPod to your computer.
Click on the device icon and then click on Restore in the Summary pane.
If you are confirm that you want to restore. Just agree to the Terms and Conditions and enter the passcode on your iPhone or iPad, if prompted.
That is it! Since you are now successfully introduced to iOS 15 on your iPhone or iPad, you can start utilizing the new elements that it gives. This iOS 15 update will truly enhance the way you used you Apple device before and you are surely going to love it. Now, simply go ahead and discover iOS 15 to your heart out. Have fun and let us know if you like iOS 15 or not!