Charging my iDevice is a normal routine I usually do during the night so that I am on almost all day. However, there is something amiss and disturbing of late. My iPadOS won't charge past 80% and I haven't changed how I usually charge. I still use the same outlet, cable, and power adapter. Really, why is it not charging past 80%?
This is a common issue among Smartphone users. Therefore, before you call the Apple Support for help, you need to get a gist why your iPhone/iPad won't charge past 80% after upgrading to iOS 15/iPadOS 15 and take you through troubleshooting exercise to try solving this unwelcomed problem.
Part 1: Why iPadOS 15/14/13/iOS 15/14/13 Won't Charge Past 80%
Surprisingly, this issue is saving you battery live. Are you shocked? During the launch of iPadOS 15/14/13/iOS 15/14/13 Apple Inc. said they have integrated software in it which will help in battery optimization. This software limits charging past 80% because beyond this point usually overheating occurs. However, there are other iOS 15/14/13 devices charging norms or services you haven't done for a while making iPad failing to charge beyond 80%. In the next part, we are going to show you how to manage those services and get the iDevice charging to normal.
Part 2: Solutions to Fix iPadOS 15/14/13/iOS 15/14/13Won't Charge Past 80%
The following fixes have been proven to be almost perfectly effective to use when your iPadOS won't charge past 80%. Try them and they can easily help.
1. Reboot the iPhone
This is a simple process and will take you only a minute. To reboot the iPhone and iPad varies according to their generation. Following is how you can reboot different iPhone models: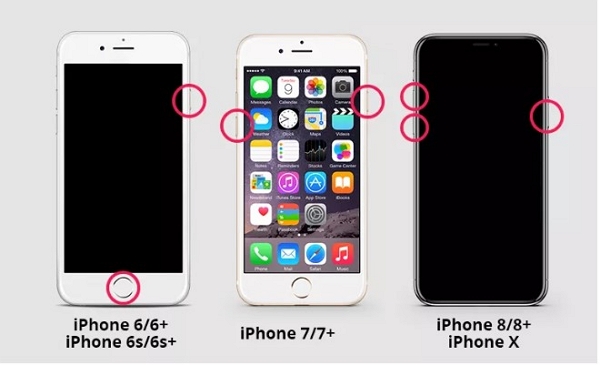 For iPhone 8/X/11/12/13:
Swiftly press and release the volume up button and the volume down button then press and hold the sleep button until the Apple logo appears on the screen.
For iPhone 7 and 7 Plus:
Press and hold simultaneously the power button and the volume down button until the Apple logo appears on the screen.
iPhone 6S/6S Plus/SE and Older Models:
Press and hold simultaneously the power button and the home button until the Apple logo appears on the screen.
2. Check your Outlet or Power Source
Before you start checking if you're charging accessories are working or start repairing your iPhone, start checking if the problem emanates from the outlet. Use an electric tester pen or use a lamb or anything you find handy and check if they are working. If the outlet is the case for your iPhone/iPad won't charge past 80% after updating to iOS 15/14, save the energy you would have used to repair the phone and repair the outlet.
Also, the power source is critical during iPhone charging. If you are using power source which is of low amperages like car or keyboard, charging your iPhone might painfully slowly charge or fail to charge. According to this reason, connect the lightning cable to a high amperage source like an outlet or USB port on laptop or desktop. This is an effortless workaround.
3. Time to Do Some Cleaning
After checking and confirming that the outlet is functioning right and the power source is of appropriate amperage, the problem might be dirt. Yes, dirt in iPhone USB port or lightning dock might be preventing adequate contact for effective charging of your iDevice. This is the moment to start cleaning and ensure optimized charging process.
How to Clean iPad/iPhone or Power Adapter USB Port
Cleaning this part is delicate and requires slow and gentle handling.
Use a small dental brush or a dry soft-bristled toothbrush.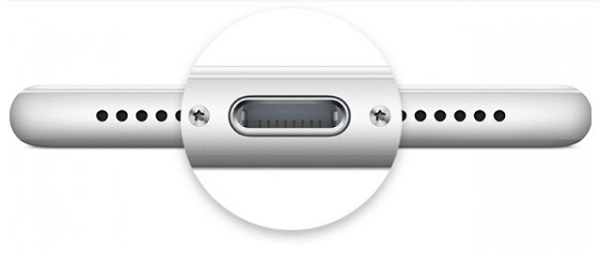 How to Clean Lightning Cable or Dock
Use a small amount of isopropanol on a lint-free cloth to clean the plug that makes contact with the USB port on the iPhone.
Patiently wait for it to completely dry before inserting into your iPad.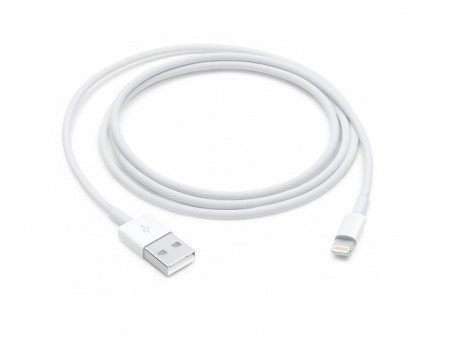 4. Uninstall Battery Draining App
There are some applications when installed on the iPhone drains a lot of power quickly. These applications may be playing a core role for your problems in charging the iPhone. Check out these applications.
Step 1: Go to the Settings app on your iPhone.
Step 2: Scroll and select "Battery" option and then "Battery usage".  Applications appearing on top might be ones draining your battery. If you doubt the existence of any of such applications uninstall it.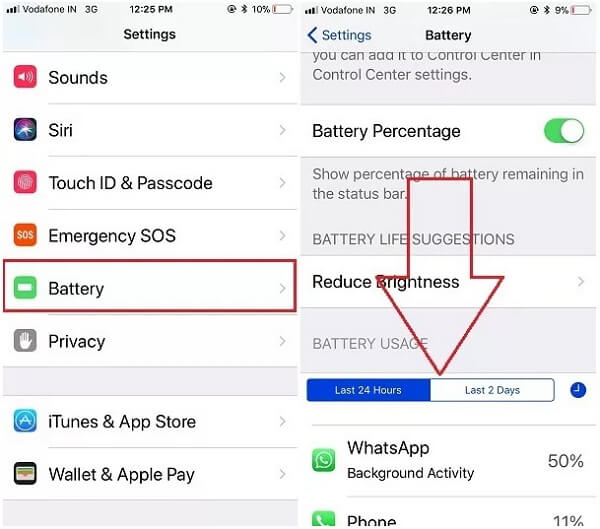 5. Change the Charging Method
The method you use to charge the iDevice might be the cause of iPadOS won't charge past 80% charging issue. If you have been charging wirelessly try using the wall adapter. If the wall adapter is what you have been using to charge, unplug the lightning cable and connect to the USB port of your computer and see if it will charge. If still, it fails to charge change and use another wall adapter. In simple terms, we are trying to imply that you need to switch between all these different charging ways and see if it makes a difference.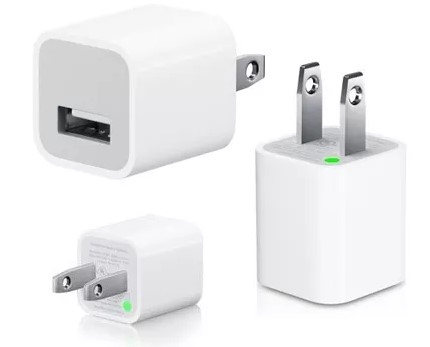 6. Fix iPhone Won't Charge Without Data Loss Using iMyFone Fixppo
If upon using all the above fixes and still iPhone/iPad won't charge past 80%, it is time now to use professional software to recover iOS to normalcy.  iMyFone Fixppo is a professional and easy to use iOS recovery tool which can safely fix all iPhone/iPad issues with a couple of  clicks.  Fixppo's exclusive technology makes it simple to get iOS issues fixed with 100% success rate, the whole process won't cause any data loss.
Now follow the steps below to fix your iOS 15/14 device won't charge past 80%
First of all, download, install and launch iMyFone Fixppo on your computer.
Step 1: Next, clickStandard Mode from the main interface and then connect your device to your computer and click theNextbutton.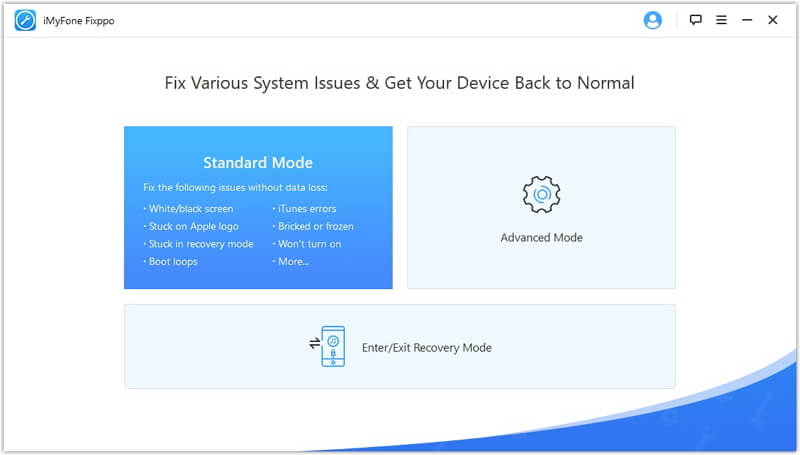 Step 2: The program will automatically detect the model of your device and display all the available versions of firmware. Just choose the version you prefer. Then click Download.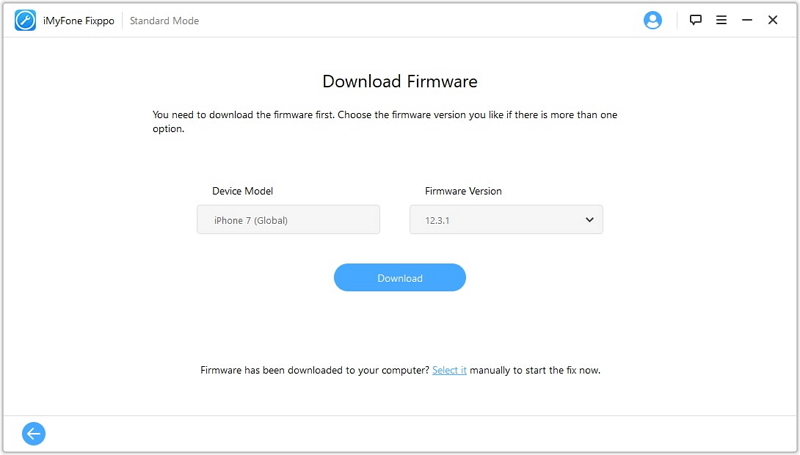 Step 3: Once successfully downloaded the firmware, click on the Start to Fix to get the issue fixed.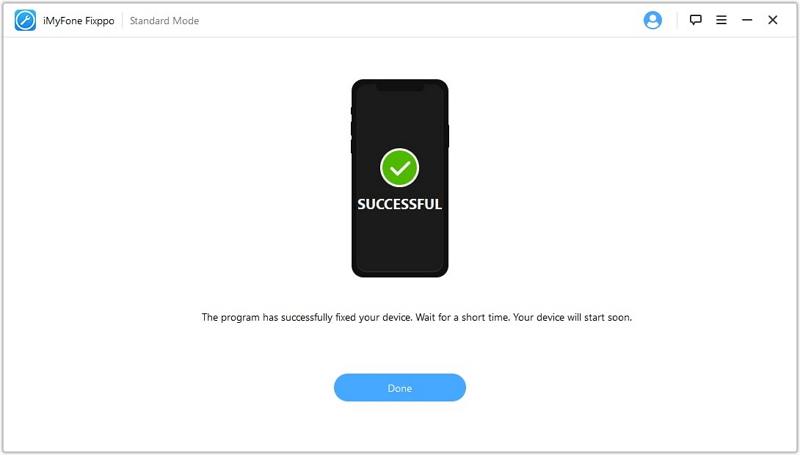 Once the process is fully complete, the iPhone will restart and all issues would have been fixed.
Conclusion
Now I believe you've learnt how to fix iPhone/iPad won't charge over 80%. Despite all the fixes available out there, the simplest and safest way is to use iMyFone Fixppo to fix iPhone issues within no time