"I am facing the issue of my iPhone volume after the upgrading of iOS 15. It goes crazy. It goes up and down by itself. I don't know how to fix it and I'm sure it is a bug of iOS 15."
The iOS 15/14/13 volume issues are pretty simple to describe. As reported by most users, the volume goes up and down constantly. Which makes it very troublesome for the users to have a call, listen to music or even watch a video. If you have this problem, you're in the right place. This article describes 7 ways to help you solve the iOS 15/14/13 volume goes crazy issue.
Way 1: Check If the Phone Case Is Holding the Volume Button
This may sound very funny but iPhone volume issue may occur due to the cheap or the worn-out case you are using on the device.
Basically, if the case you are using doesn't fit the device properly, then the volume button may get stuck under the case pressure. Which makes it seem like an iPhone volume issue.
So, just remove the case to check if it is the reason of iOS 15/14/13 iPhone's volume goes up and down by itself. If it is indeed, then you need to purchase a proper case suits your iPhone models. If not, then keep reading to find more solutions.
Way 2: Plugin and Unplug the Headphones if You Are in Headphone Mode
This is a simpler fix compared to other ones. It is possible that your iPhone is in headphone mode. So, if the said volume issue happens while headphones are still connected, you need to unplug them to check if the iOS 15/14/13 volume goes up and down issue is caused by headphones.
Way 3: Perform a Restart for Your Device
If iPhone volume goes up and down by itself after your update of iOS 15/14/13, then you must want to fix it immediately. But before you take any drastic step to fix the issue, you can try to restart the device. The method of restarting the iPhone varies from device to device. Let's have a look.
iPhone 8 or older:
Step 1: Press and hold the Side button (or Top button) and wait for the Power Slider to appear.
Step 2: Drag the slider to the right and the device will be turned off.
Step 3: Now, you have to wait a few minutes, then press and hold the Power button again until the Apple logo is visible on the screen.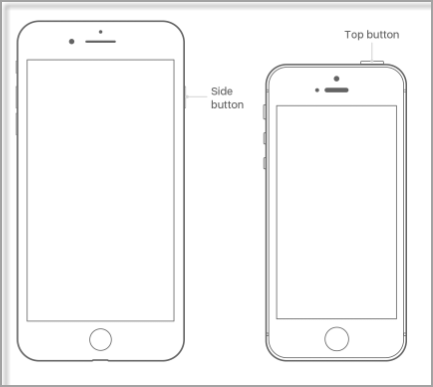 iPhone X or later:
Step 1: Press and hold the Power button and any of the volume buttons at the same time. The Slider will appear after a few minutes.
Step 2: Drag the slider to turn it off.
Step 3: Then, wait a few seconds before turning the device on.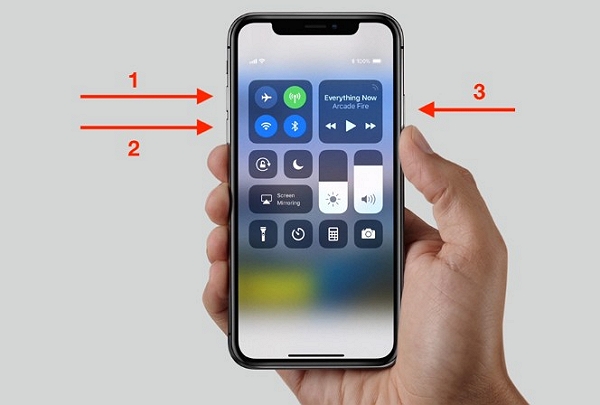 If it was caused due to minor glitch, it will be fixed after restarting the iOS device. If it didn't work for you then follow the fixes below.
Way 4: Check if There is a Problem with Bluetooth
If you still have the same problem after trying the solutions above, then it may have something related to Bluetooth. Turning it Off and then On may be able to fix the interference.
Step 1: Go to "Settings" of your iOS device and scroll down.
Step 2: Find "Bluetooth" option, and tap on it.
Step 3: Then toggle it "ON" and wait a few seconds before turning it "OFF".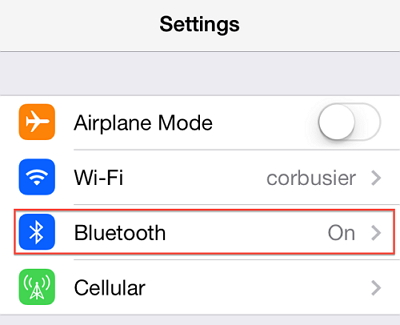 Way 5: Reset All Your Settings
One of the ways to fix iOS 15/14/13 volume goes crazy after the iOS 15/14/13 update is to reset all your settings. Resetting all the settings of an iOS device is very simple, You can just follow the step below:
Step 1: Open your iOS device and go to "Settings".
Step 2: Then, tap on "General", scroll and find the "Reset" option.
Step 3: Then you will find the option called "Reset All Settings" under that menu.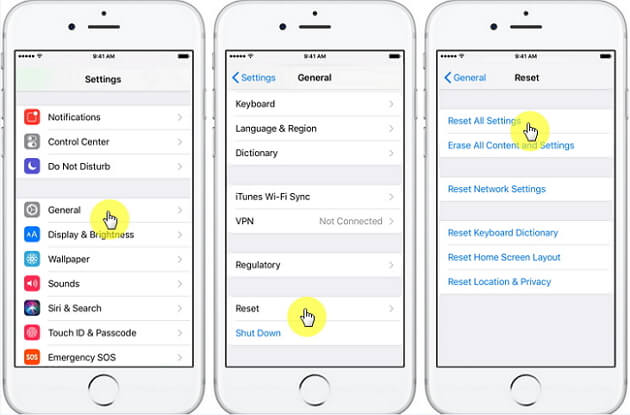 You have to confirm the command again and you may also have to provide the passcode if asked.
Way 6: Restore to An Old Version
Sometimes, even a third-party app can make the volume go up and down. Then the issues becomes a bit complex. So, the possible way you can try is to downgrade the iOS 15/14/13 to an older version. There are 3 ways you can downgrade an iOS. You can perform via iTunes , you can restore from a backup or just try with a professional 3rd party program. For the method of using program, we recommend iMyFone Fixppo here. Following are the quick conclusion of thes 3 ways, and you can choose the best one accordingly.
Quick Conclusion of the 3 Ways:
iMyFone Fixppo
With Recovery Mode
Restore from Backup With iTunes
Possibility of Data Loss
No
Yes
Yes
iTunes Necessary
No
Yes
Yes
Download IPSW Manually
No
Yes
Yes
Time Consumption
5-10 minutes.
1 hour or more.
Even longer than the way through recovery mode.
Easy of Use
Very Easy. Restoration can be finished with one click.
Complicated.
It's relatively complex to put device into recovery mode.
Complicated.
You are required to download and import the IPSW file manually.
 You can check the post of "How to Downgrade iOS 15/14/13 to iOS 12" to get the detailed guide.
Way 7: The Ultimate Solution for All iOS 15/14/13 Problems - 100% Successful
If the common solutions weren't able to fix the iOS 15/14/13 volume issue, then surely it is a problem related to iOS software.
If that is the case, simple solutions won't be able to make it right. You need to use a professional iOS system repair software - iMyFone Fixppo. It can fix the problem with 100% success rate. Unlike some methods we mentioned above which many cause data loss. There will be no such problem by using iMyFone Fixppo even your device hasn't be backed up before. Moreover, iMyFone is trusted by many famous medias as listed below. It also has great compatibility with the latest iOS 15. Here is the guide on how to use it.

Step 1: After the downloading of the program, please connect the iPhone to the your computer. Then click on "Standard Mode" on the program interface.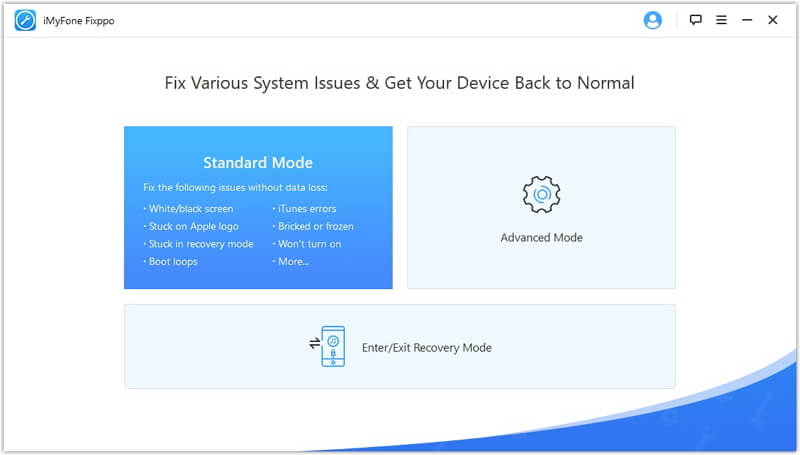 Step 2: After that, the device can be detected automatically. Now the program will proceed to the next step. You can choose the proper firmware from the list to download.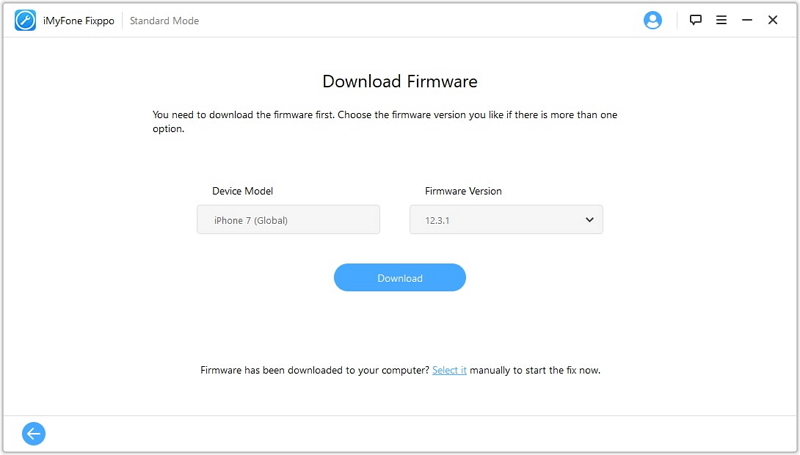 Step 3: After downloading the firmware, click "Start" to fix. Then the issue will be fixed within few minutes.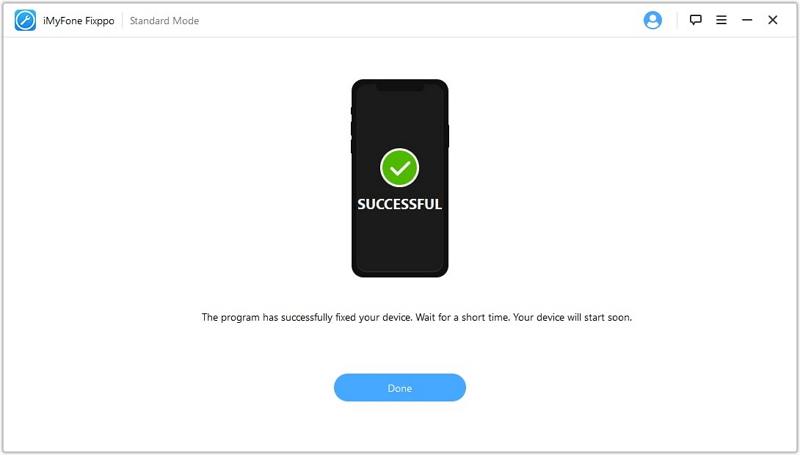 Summary
Hence, if you are having a volume issue after updating to iOS 15/14/13, you can use these 7 solutions discussed in the article to fix it. Whatever system related problem you are experiencing on your iOS, iMyFone Fixppo - iOS 15/14/13 Repair Tool can handle it effectively. It is very easy to use and has a 100% success rate.