Question
"I found WhatsApp not showing notifications on my iPhone in iOS 17 recently. I get to see the messages only when I open the app. And I've tried several methods on the web, but none of them working. Why WhatsApp notifications not working on my iPhone? Anyone can help?"
Recently many people found they are not getting WhatsApp messages until they open the app on iPhone. Why would this happen? How to fix it?
In this post, I'll share some practical methods to help you solve WhatsApp notifications not working on iPhone issues. Let's move on.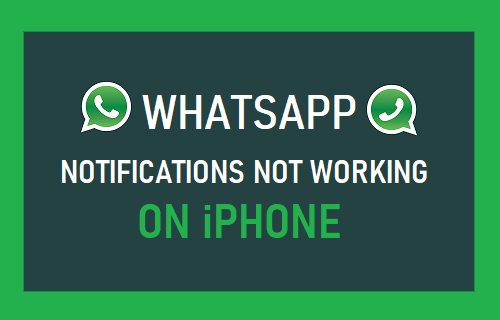 iMyFone Fixppo
One-stop solution to fix WhatsApp Notification Not Working on iPhone - iMyFone Fixppo.
Limited Time 10% OFF Coupon Code for iMyFone Fixppo: YTR5E7
Why is My WhatsApp Notification Not Working on iPhone?
WhatsApp notification not working on iPhone may be due to these reasons:
Network Connection Failure: The unstable network connection, incorrectly configured APN, and the route can cause the problem.
Restricted Background Data: If the background data is restricted, it'll prevent the notification for all apps.
Wrong App Preferences: Chances are that the app preferences for WhatsApp go wrong unexpectedly.
Now we know the reasons why iphone whatsapp notifications not working. Without wasting much time, we will start to explain the fixes. Just scroll down.
9 Common Ways to Fix WhatsApp Notification Not Woking Manually
1. Check WhatsApp Notification
When you update to iOS 17, chances are that the settings of your iOS device go through some alterations which can be a reason for WhatsApp notifications not working on iPhone. As a result, it is likely to happen that your WhatsApp message notification did not pop up on your iPhone. Therefore, the first thing you need to do is check if you have enabled the notification and set an Alert style or not. Follow the steps below for this.
Tap on Settings > Notifications > WhatsApp, and enable Allow Notifications.
Now, enable the Sound & Alerts option.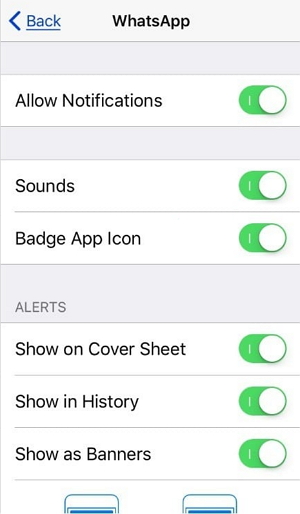 2. Turn on WhatsApp Sound
If you turn off the notification's sound, then the WhatsApp sound will not work on the iPhone. You may close it by accident, or open it again by following the steps below:
Go Settings > Notification > Sound. Then pick the sound you want and tap on the Save option.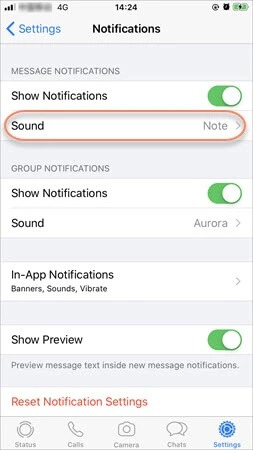 3. Turn off the Do Not Disturb Settings Option
It's a great option to open the "Do Not Disturb" if you don't anyone to interrupt you. But once you open that, all notifications will not make noise, so it will make WhatsApp notifications not work on iPhone. Check whether the "Do Not Disturb" option by clicking "Settings" > "Do not Disturb".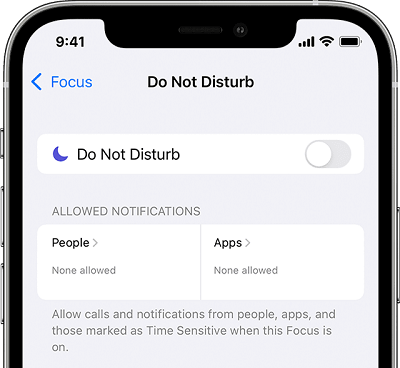 4. Force Restart Your iPhone
If you are still not getting WhatsApp notifications on your iPhone, the best thing you can try is to force restart your device. For this, press and keep holding the "Sleep/Wake" and "Home" (Volume Down button for iPhone 7 and iPhone 7 Plus) buttons for 10 seconds simultaneously. When you find the Apple logo coming, release the buttons, and the device will restart.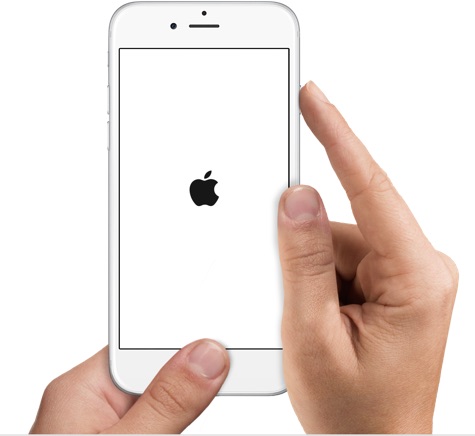 For iPhone 8 and later, press the Volume Downand Volume Up buttons quickly, then keep pressing the side button until you see the Apple logo.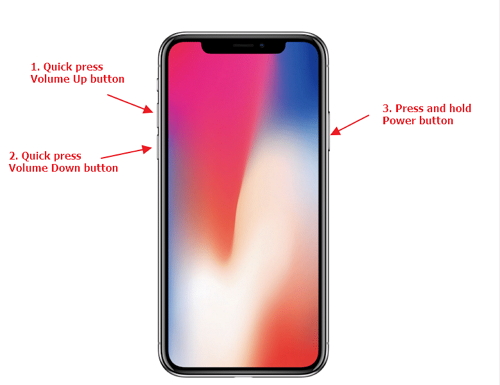 5. Uninstall and Reinstall WhatsApp Again
If WhatsApp not showing notifications on your iPhone, and you have tried some methods but still not working. There may be something wrong with your WhatsApp. To solve this, uninstall and reinstall WhatsApp on your iPhone again! Just delete the App from the main screen and download it from the App Store.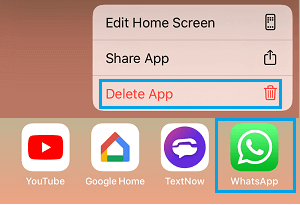 Note
If you have important data on your WhatsApp, backup it before deletes!
6. Check Network Connection
If you can't get a WhatsApp notification after being forced to restart your iPhone, it's time to check your network connection. Just reset your network settings and check if the WhatsApp notification works or not. Go along the steps below.
Open Settings > General > Reset > Reset Network Settings.
Enter your passcode and tap on Reset Network Settings again to confirm.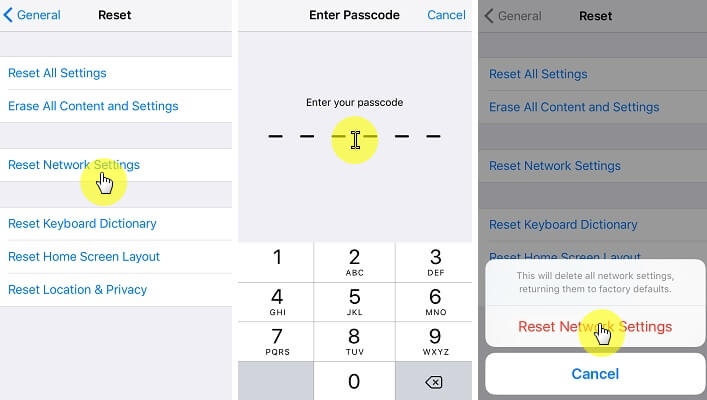 Note
Please remember that this method will remove all your network settings like Wi-Fi passwords, so make sure to write the password down or you will get into another trouble after performing this method.
7. Reset All Settings
Sadly if the WhatsApp notification problem in iOS 17 continues, resetting settings can assist.
Going to " Settings" and hit " General".
Go to " Reset" and hit " Reset All Settings"
Type in the passcode and tap on " Reset All Settings" once again in order to verify the process.
Finally you can test if WhatsApp notification works or not on your iPhone now.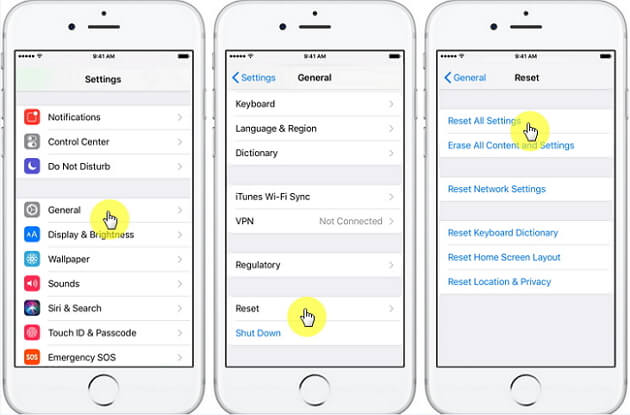 8. Update iOS to Latest Version
The out-of-date iOS version stops WhatsApp notifications from popping up on your iPhone. So it is essential to update your iPhone to the latest iOS version.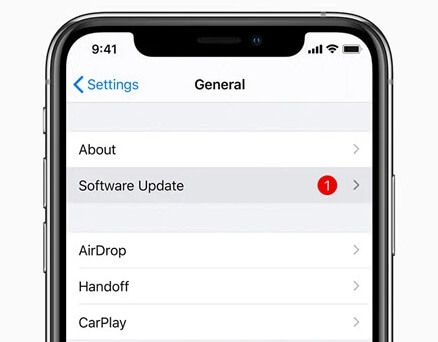 9. Restore with iTunes (Erasing iPhone)
The last alternative that leaves to fix popup notifications on WhatsApp not available is restoring your device via iTunes. The thing to keep in mind before proceeding with this method is to back up your device's data.
Open iTunes on your computer and connect your iPhone/iPad/iPod to the PC.
Look for your device in the upper left corner. Click on it and then go to the Summary tab.
There will be an option of Restore iPhone. Click on it and confirm this option.

One-stop Solution to Fix WhatsApp Notifications Not Working iPhone in iOS 17
Here comes the last and the most effective solution! If the tips above can't help you out and your iOS WhatsApp notification is still not working, why not try iMyFone Fixppo? A powerful iOS fixer, Fixppo is designed to address any unexpected iOS glitches without losing data. If you don't want to bother yourself with so many methods, then this one-stop solution should be your best option.
iMyFone Fixppo - iOS 17 Supported
Key Features:
Fixes WhatsApp notifications not working problem within 4 steps with a high success rate.
Fixes all common iOS issues like iPhone white/black screen, iPhone stuck in guided access mode, etc.
Supports all iOS versions and all iDevices.
Many famous media sites have recommended this program, like Makeuseof, Macworld, 9to5mac, etc.
Limited Time 10% OFF Coupon Code for iMyFone Fixppo: YTR5E7
How to Use iMyFone Fixppo to Fix WhatsApp Notification Problem
Step 1 – Get iMyFone Fixppo software by clicking the button below and installing it on your PC. Launch the application and connect your iPhone to your PC. Now, on the iMyFone Fixppo window, choose "Standard Mode".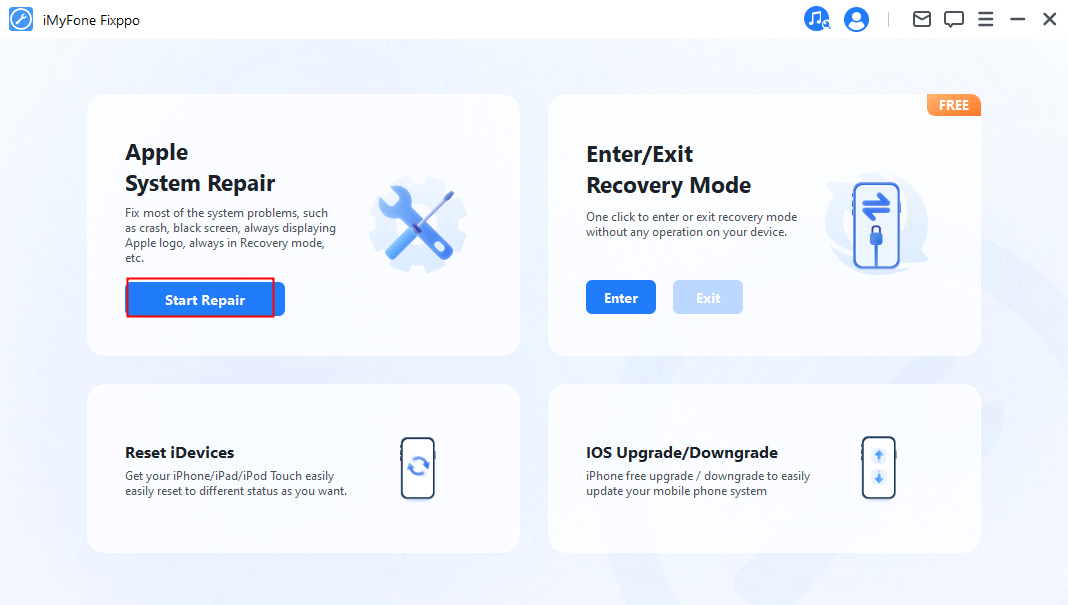 Step 2 – Follow carefully the on-screen instructions to boot your iPhone into the DFU mode or recovery mode.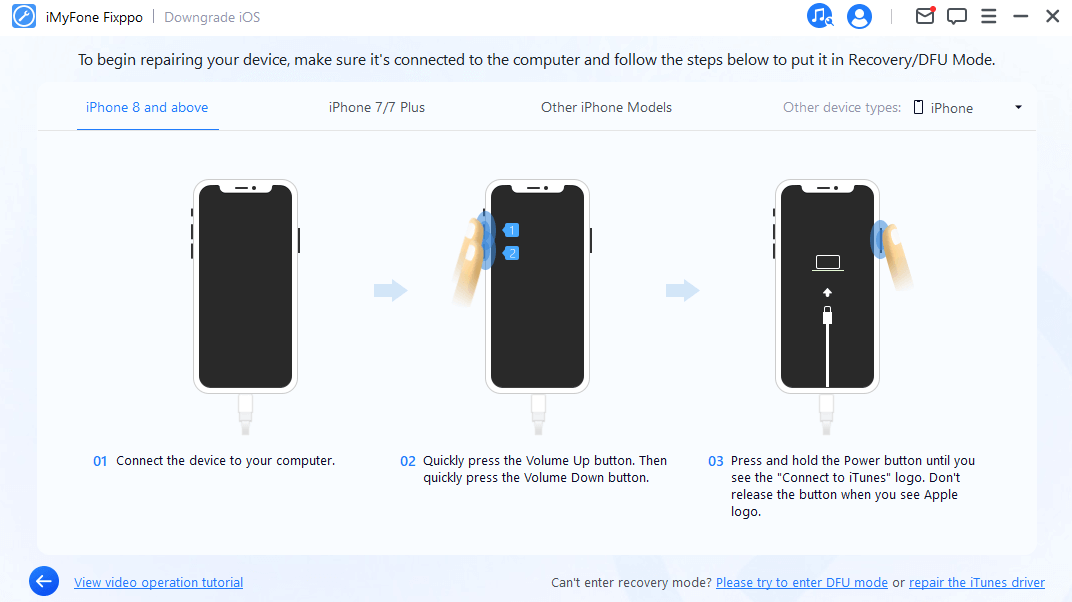 Step 3 – Next, move is to download the latest iOS firmware package of your iPhone. The program will automatically detect the model of your iDevice, you just need to hit on & the; Download" button once you verify the model information is correct.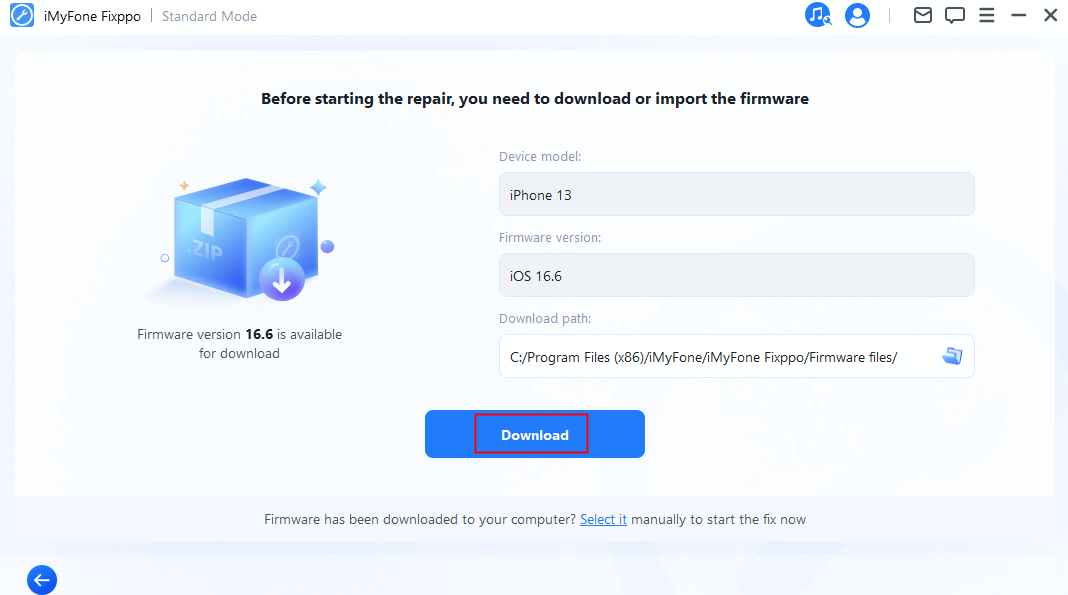 Step 4 – Upon package download completion, hit on " the Start to Fix; button to initiate the fixing process and boot your device normally after the fixing process completes to check if the Whatsapp notification sounds work or not.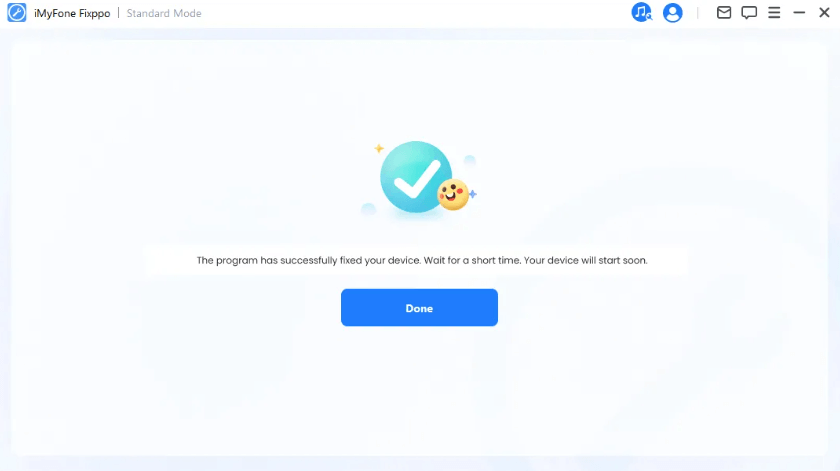 Conclusion
Coming towards the end of this article, we hope that you may finally have a solution to fix WhatsApp notifications not working on iPhone in iOS 17. We hope that you can get WhatsApp notifications popping up now and don't have to open the app to check if you have received WhatsApp messages or not. By the way, if you don't want to fix it manually, try iMyFone Fixppo to save your time.