Deleting apps on iPhone is very simple. However, more and more people have complain they can't delete apps on the iPhone recently, and some even said that this operation is still difficult even after upgrading to iOS 15.
In this article, I will expose effective ways to help you solve this problem. Keep moving on!
Why Can't I Delete Apps on My iPhone?
Before looking into the solutions for this problem, lets us examine the causes. The following are some of the reason why you couldn't delete apps on your iPhone.
Apps got stuck in waiting status.
Didn't enable "deleting apps" on restrictions on your phone.
Non-removable apps you want to remove, such as photo, camera, etc.
Incomplete download of the Apps.
The Efficient Ways to Fix Can't Delete Apps iPhone
01

Restart iPhone
In some cases, you want to delete an icon from your home screen but couldn't delete them after several trials. Maybe you were unable to get the "X" to appear on the home screen. In this situation, you should try to restart your phone first.
Step 1. Press the Sleep/Wake tab, hold it until you see the option Slide to power off.
Step 2. Slide the "slide to power off" button from left to right and wait while your device goes off.
Step 3. Wait for about 15 seconds, then press the Sleep/Wake tab to switch it back on.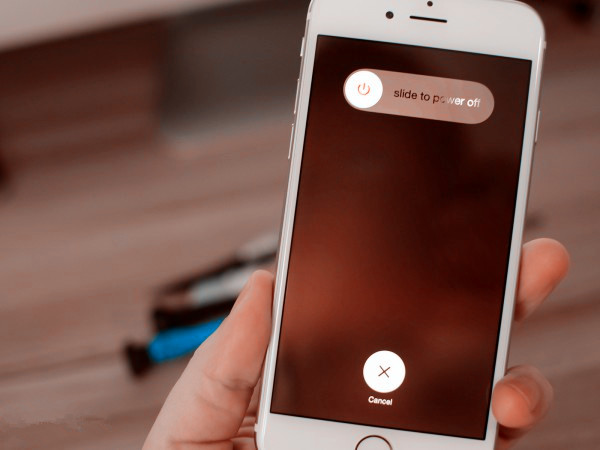 ---
02

Allow Deleting Apps on Restrictions
You may have restricted the operations that can delete the APP on the mobile app.
You can follow the steps below:
Step 1. Go "Setting" > "General" > "Restrictions".
Step 2.Put the Deleting Apps setting as ON to make the X appear.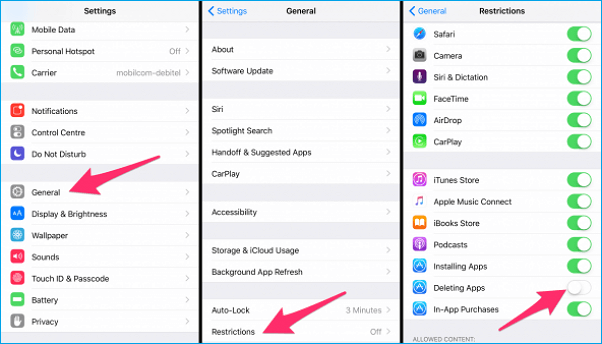 Note
You can remove apps from your phone without any difficulty provided the setting is on.
---
03

Delete Apps from "Settings"
Another way is that you can try uninstalling the apps from "Settings".
Step 1. Go to "Settings" > "General" > "iPhone Storage", you can see all your apps installed.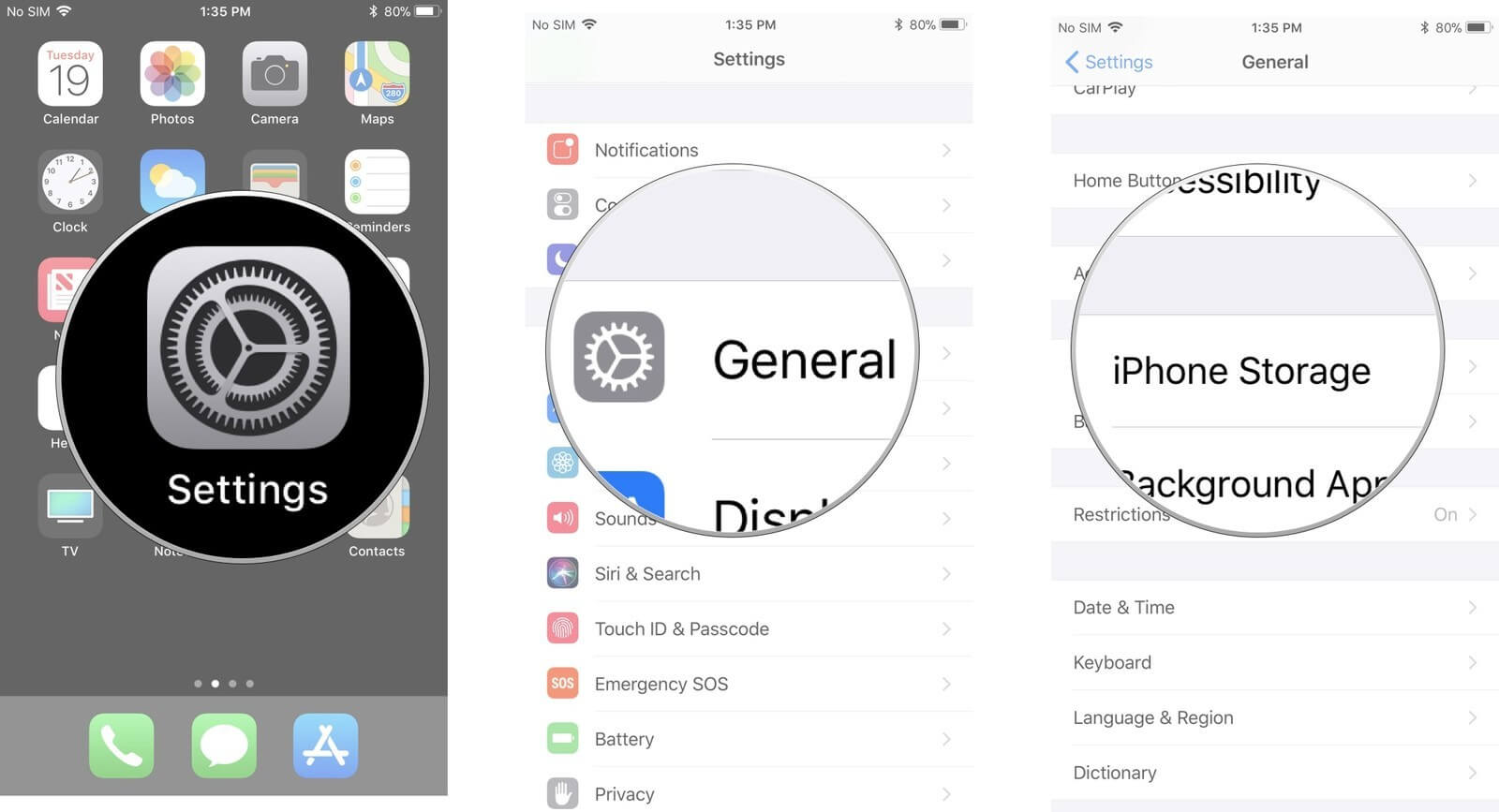 Step 2. Find an app that you want to delete and tap on it. Click the Delete App and confirm it.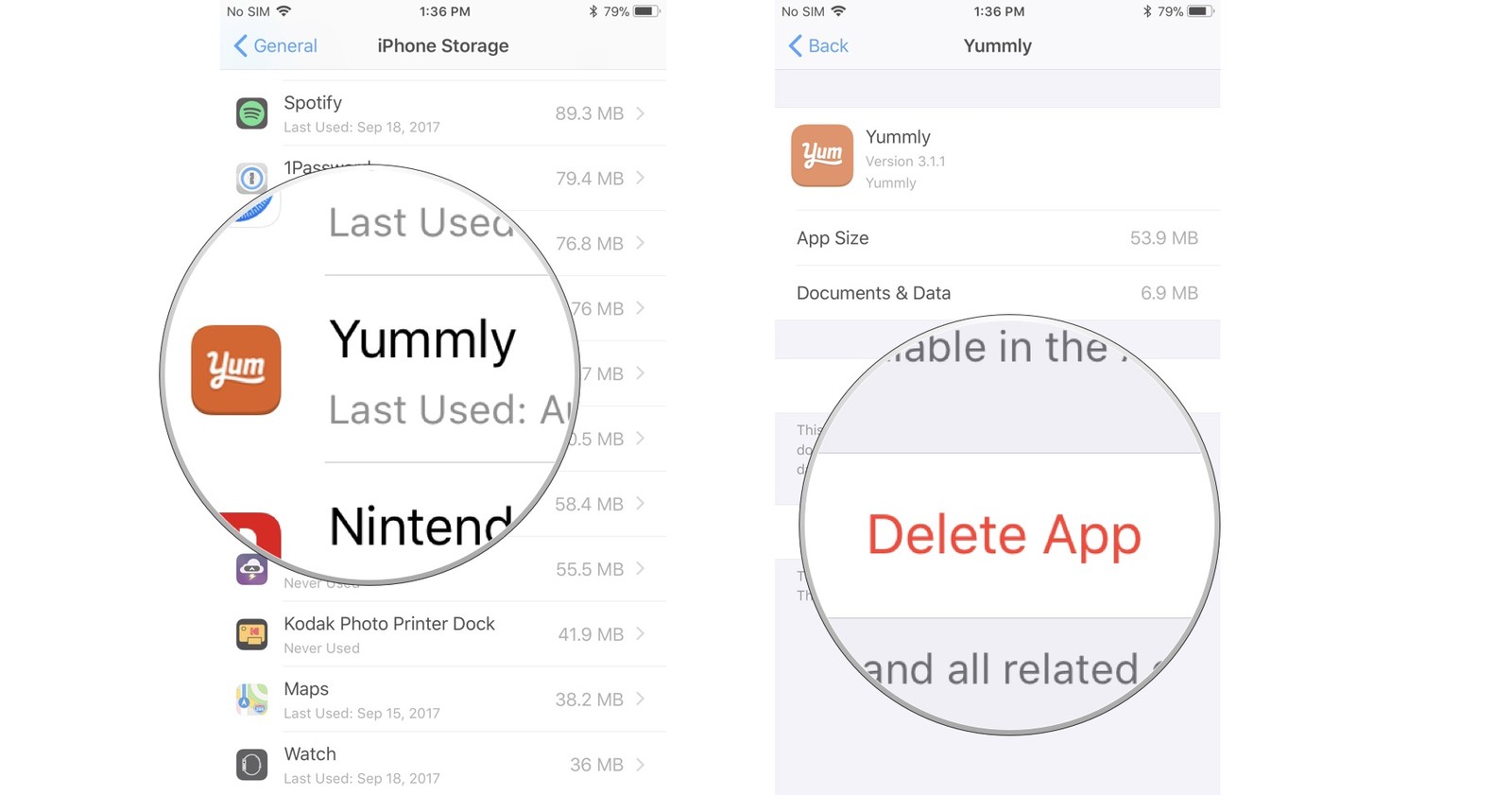 ---
04

Delete Waiting Apps
If the App you're installing or updating, you can't remove it from your iPhone also.
To solve this situation, try the methods below:
Step 1. Check your network connection: Go "Setting" > WLAN, close and open it again, or tap "Cellular" to use cellular data.
Step 2. Check Storage on your iPhone: Go "Setting" > "General" > "iPhone Storage", and you can see the available space on your device. If it is almost full, you need to clear your phone to free up more space.
---
05

Delete App in Bulk with one-click
If you have tried all methods above but still can't delete App on your phone, you should try to use a third-party app to help! Here, we recommend iMyFone Umate Pro to you, it is a professional phone erase App that can help you delete your App just with one click!
iMyFone Umate Pro
Preview and uninstall App with one-click
Erase All Data irrecoverable
Let's see how to remove App from iPhone with one click below:
Step 1. Download and install iMyFone Umate Pro on your PC, and connect your iDevice via a USB cable.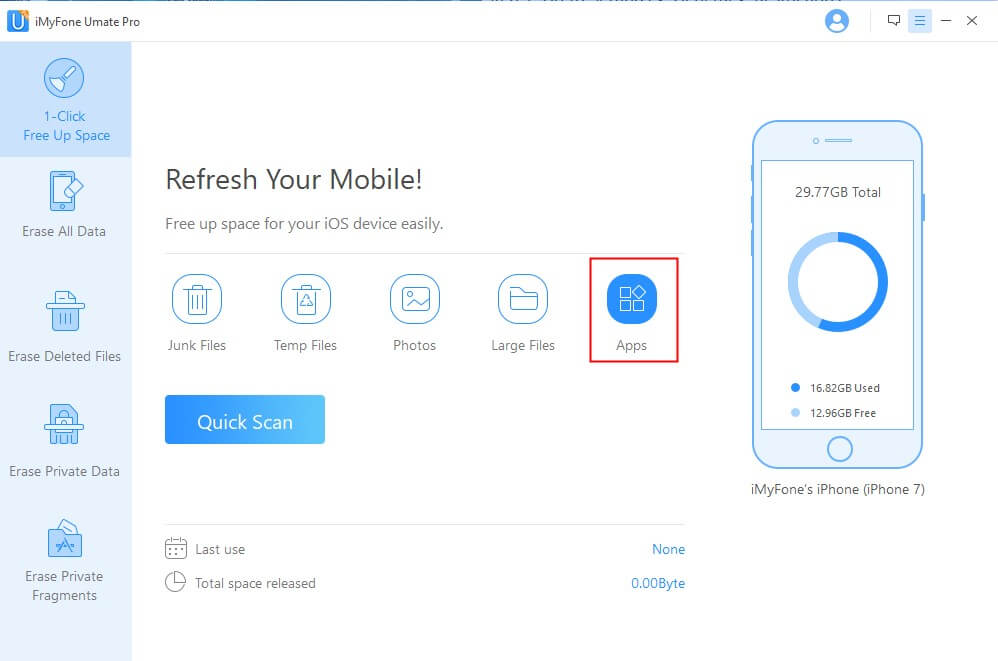 Step 2. Tap the "App" button on the screen. The programe will start to scan on your iPhone.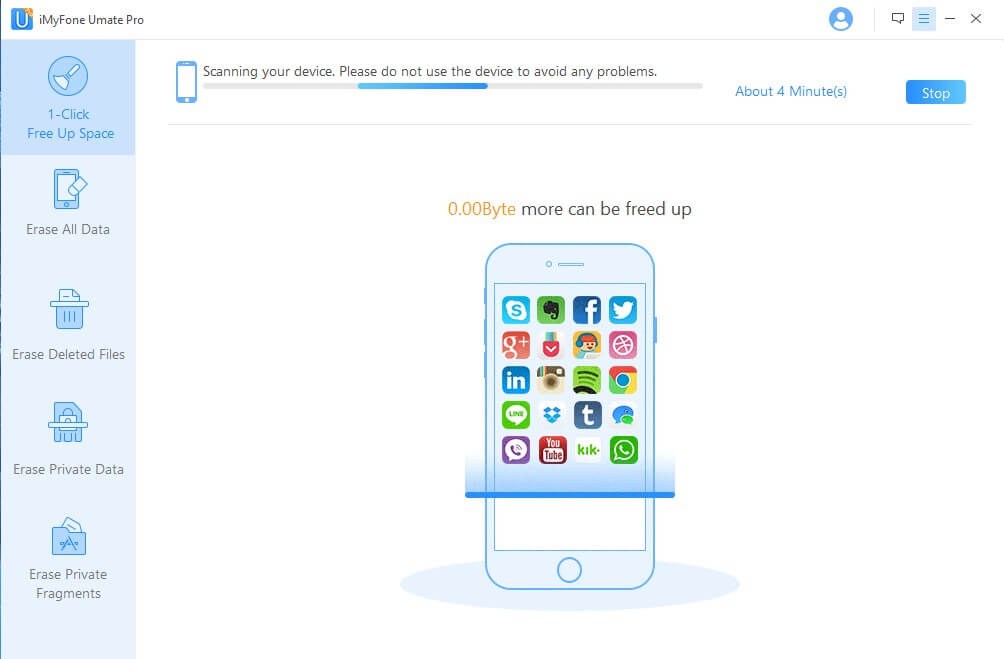 Step 3. Choose the App you want to uninstall and click "Remove".
Step 4. Wait for the seleted App removed completely.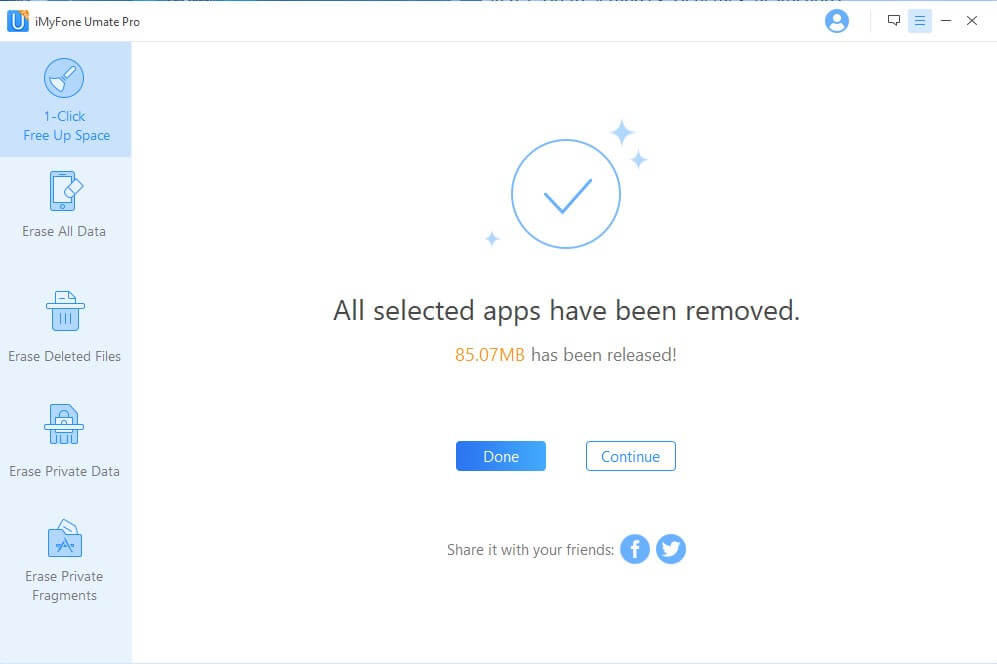 In Breif
That's all methods to help you fix "Can't Delete Apps on iPhone 13" issue, the most useful way is use iMyFone Umate Pro to solve. If you got any problems, please leave your comment below, we will try to help you fix it right away!