Apple ID is an essential part of owning and using an Apple device. Many services of Apple cannot be used optimally without Apple ID. This ID is used to access tons of services including (but not limited to) Apple Music, iTunes Match, Find My iPhone, iCloud, as well as downloading Podcasts and making purchases from iTunes.
What Happens if You Deactivate Apple ID?
You can use an Apple device without using an Apple ID. No matter whether it is an iPhone, iPad, or Mac - it will continue to work. However, without an Apple ID, you won't be able to make purchases or download any additional apps from Mac or iOS App Store. You won't be able to purchase items from iTunes as well. Those include videos and music.
How to Deactivate Apple ID? Following are some methods to deactivate/delete Apple ID:
Part 1. Deactivate Apple ID via iMyFone iBypasser for Device with Activation Lock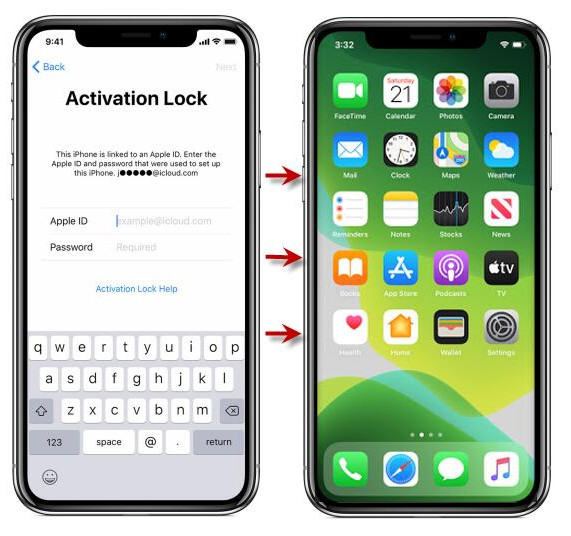 You can quickly and effectively deactivate your Apple ID byiMyFone iBypasser iCloud activation lock bypass tool, a program compatible with macOS and Windows, which is designed to bypass the iCloud activation lock. You will deactivate your Apple ID and enter the device within a few minutes.
Features of iBypasser:
Fast and effectively deactivate Apple ID account.
Bypass iPhone/iPad activation lock without Apple ID and passwords.
Access and use your iPhone/iPad features except for calls, cellular and iCloud.
Sign in a new Apple ID after bypassing iPhone/iPad activation lock.
Won't be able to track or erase from the previously used Apple ID.
Support iPhone 5S to iPhone X running iOS 12.3 and later versions, iOS 13.6 is included.
Steps to Completely Deactivate Apple ID via iBypasser:
Step 1. Install and launch iBypasser on a Mac computer running macOS 10.13 to 10.15. Click "Start".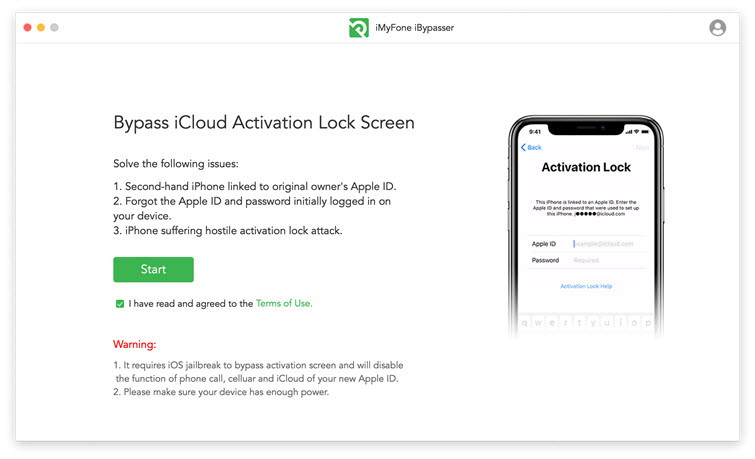 Step 2. Connect your iPhone to the computer and wait for a while of the jailbreak package downloading.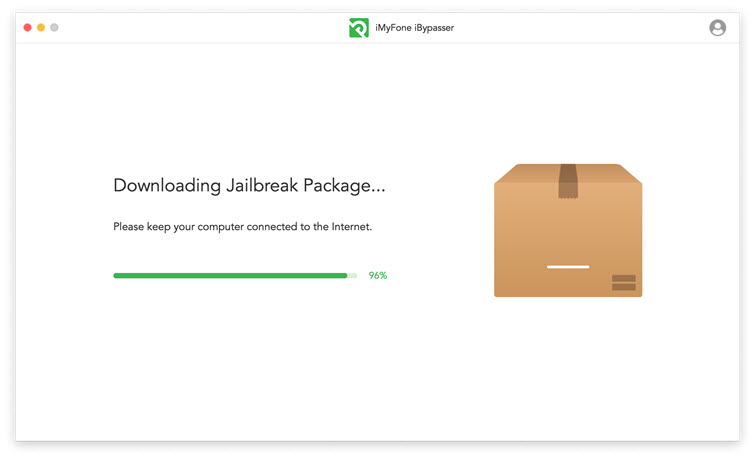 Step 3. Follow the onscreen steps and click "Next" to proceed.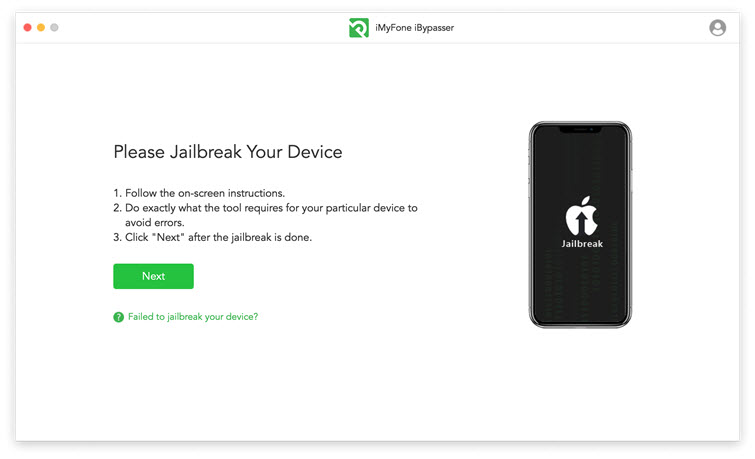 Step 4. Click "Start Bypass". iBypasser starts to bypass the iPhone activation lock screen and will complete it in a few seconds.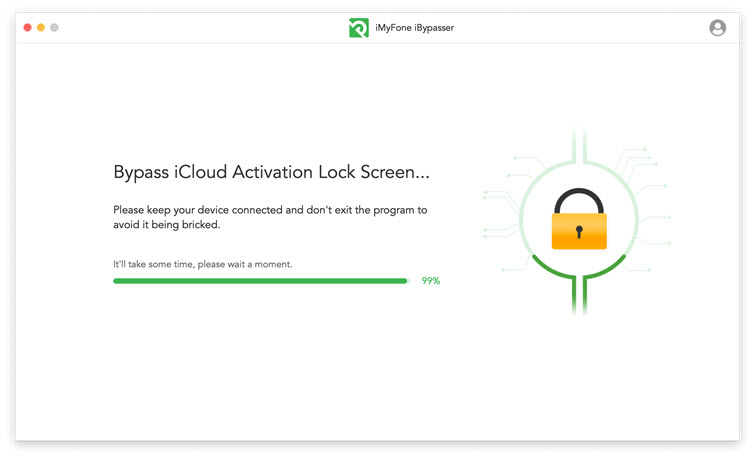 Part 2. Deactivate Apple ID by Contacting Apple Support
While Apple does not offer any official way to deactivate Apple ID, you can still contact Apple Support and request them to deactivate your Apple ID. Try calling and asking them to deactivate your Apple ID from their system. It is not guaranteed that your ID will be deactivated via this method, but some users have gained success and managed to have Apple Support delete their account upon request. So, it is worth a try.
You will need to provide the requested information. To request Apple ID deletion, you must also provide the representative your Apple ID email address as well as support PIN (you can acquire that from Apple's website). Apart from these, provide any other necessary information. You can visit https://support.apple.com/contact to contact Apple Support as well.
Keep in mind that if you manage to get your account deactivated by Apple Support, you can expect your purchases linked with your ID to get deleted as well. You will no longer be able to access those items if your ID is deactivated.
Part 3. Deactivate Apple ID from iOS Device
Deactivating Apple ID from your iDevice is an easy process. You simply need to use your iDevice (iPhone, iPod, iPad, etc.) and remove Apple ID from some specific sections of Settings. Here are the steps:
Open Settings on your iDevice.
Tap your account name, it will be shown on the top of the interface.
Find and select each of the listed devices and then tap 'Remove from Account' option.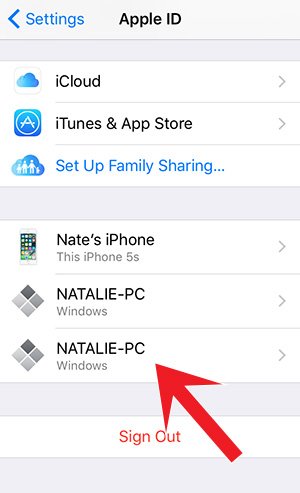 (Note: you cannot select the device you are currently using).
After that, select 'Family Sharing'. It will be shown above your listed devices. Tap all your family member user names and then select 'Remove [Name]'.
Now sign out by navigating back to the Apple ID page.
Navigate to iTunes & App Store > Apple ID and then tap Sign Out.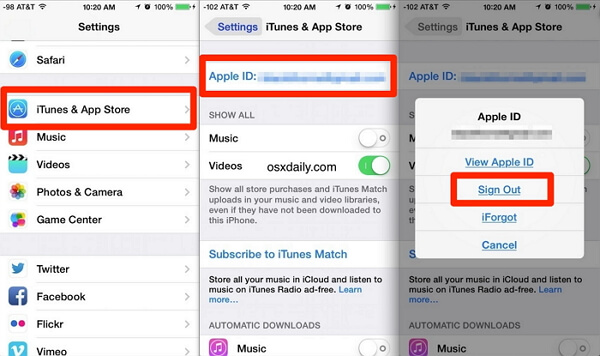 Navigate to Settings > Music > Home Sharing > Apple ID and then find and tap Sign Out.
You will need to sign out from Messages as well. To do this, Open Settings and then navigate to Messages > Send & Receive > Apple ID and then select Sign Out.
Part 4. Deactivate Apple ID via iMyFone LockWiper for Activated Device
If you don't want to go through manual ways to deactivate your Apple ID and want a quick and reliable solution instead, then it is highly recommended that you use iMyFone LockWiper. This powerful software will allow you to deactivate your activated devices' Apple ID within a few minutes.
Features of iMyFone LockWiper
Deactivate Apple ID of the previous owner within a few clicks.
Deactivate Appld ID on iPhone no matter "Find My iPhone" is on or off.
Forgot passcode? iPhone disabled? LockWiper helps you access your iPhone without stress.
User-friendly software interface. All the features are easily accessible from the software's home screen.
Note: iMyFone LockWiper Can Only Deactivate Appld ID When You Can Access Your iDevice Settings
Simply follow the steps below:
Step 1. Launch iMyFone LockWiper and connect your iDevice to your computer.
Step 2. Select Unlock Apple ID from the home interface.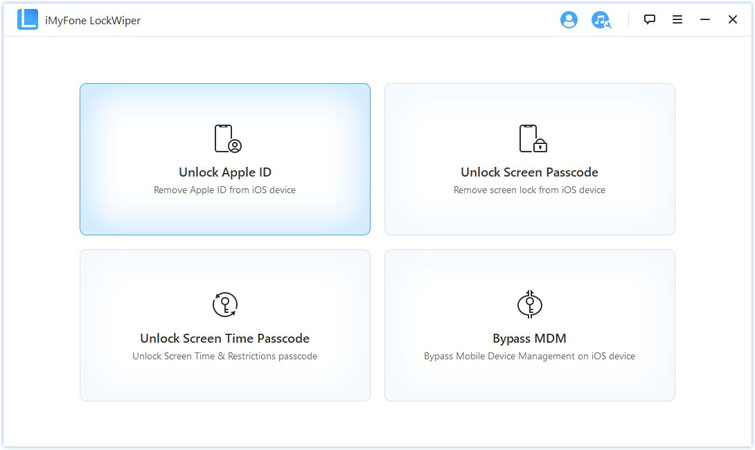 Step 3. Click on Start to Unlock.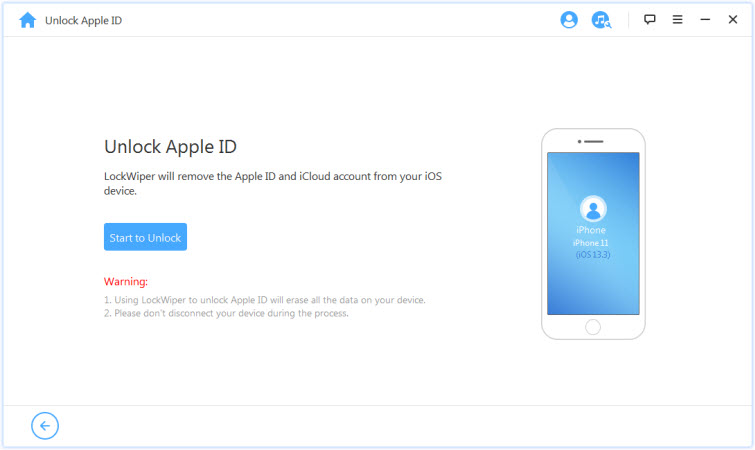 It will take a few seconds, please wait for LockWiper to deactivate Appld ID from your device.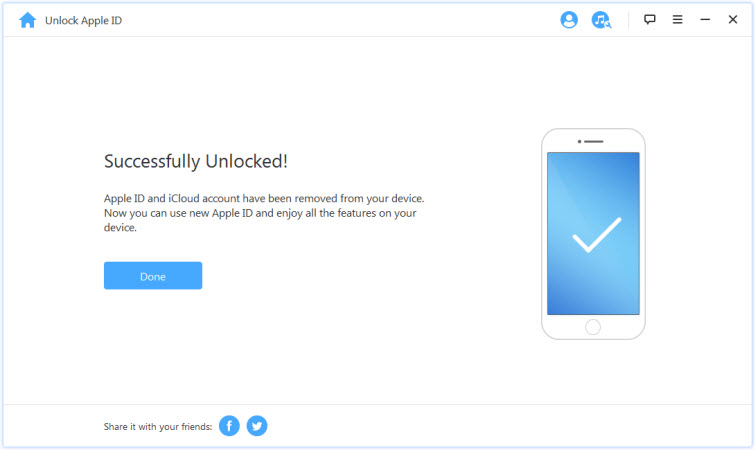 Part 5. Deactivate Apple ID from iTunes
Deactivating Apple ID from iTunes on your Mac or Windows PC is quite a straightforward process. Follow these instructions to deactivate Apple ID from iTunes on Mac:
Open iTunes on your Mac and navigate to Store > View Account.
Now find and select Cloud and then navigate to iTunes > Manage Devices and choose 'Remove' next to all devices that are associated with your Apple ID. Click 'Done' button when finished.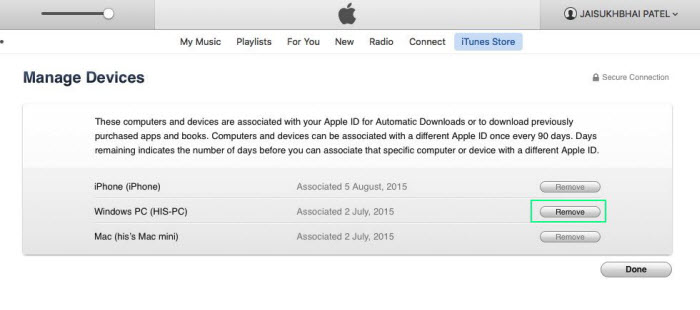 If you are using an older macOS, then select 'Deauthorize All'. It will delete your Apple ID from all the devices it is signed into.
After that, remove all your device in the 'Manage Devices' section.
Finally, select Store > Deauthorize This Computer.
Conclusion
There could be many reasons why you would want to deactivate your Apple ID. No matter the reasons, you will be glad to know that the easiest way to do this is to use iMyFone iBypasser. If your device is stuck on activation lock and don't know the Apple ID or password, just use iBypasser to pass the iCloud activation lock screen and sign in with a new Apple ID.