iPhone getting disabled or locked can be frustrating. This often happens on many occasions, for instance, when you forget your password, break your screen or receive error messages that "iPhone has been disabled." Peradventure you are facing this problem, then you will need to restore your device through iTunes, but you will lose all your data and sometimes iTunes cannot fix this problem. Therefore, this article will show you three other ways to achieve your iPhone disabled fix without iTunes.
How to Achieve iPhone Disabled Fix without iTunes
If you are facing the problem of iPhone disabled and don't want to use iTunes, then you can fix your disabled iPhone through any of the following ways.
1. Unlock Disabled iPhone with iMyFone LockWiper
The best way to fix iPhone disabled without iTunes is using an iPhone unlocker as it can be used for any occasions. The one which is more recommended by most users is called iMyFone LockWiper. This is a software for unlocking all kinds of locked or even disabled iOS device without the password. So, if your iPhone is disabled, you can seamlessly fix it using iMyFone LockWiper in 5 minutes.
Key features of iMyFone LockWiper:
Unlock a disabled iPhone/iPad just in few clicks, no tech skills required.
All kinds of screen locks such as 4-digit, 6-digit passcode, Touch ID & Face ID can be unlocked.
Successully unlock locked or disabled iPhone when its screen was broken
Promise high unlocking rate even to unlock second-hand device.
Also unlocks iCloud account, Apple ID, restrictions, screen time, etc. without requiring any data
Steps to Unlock Disabled iPhone with LockWiper:
Step 1: First, download, install and launch iMyFone LockWiper on your computer. Choose "Unlock Screen Passcode".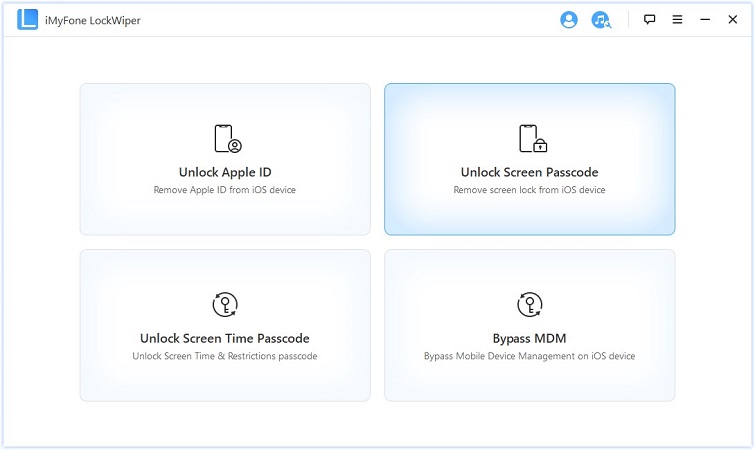 Step 2: Click "Start" to continue and connect your iPhone to your computer.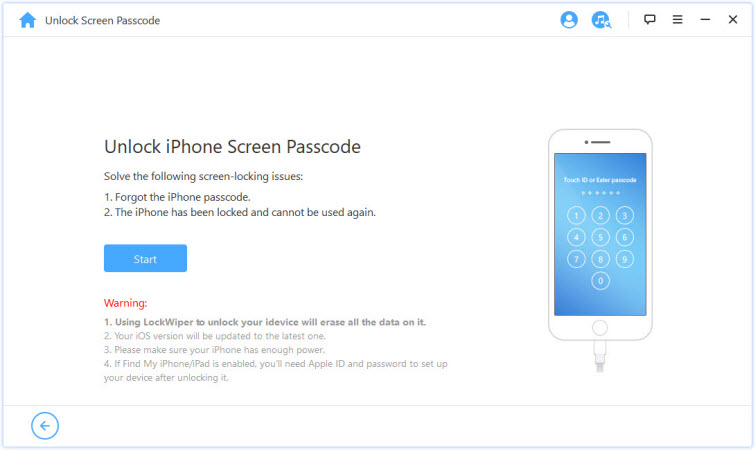 Step 3: When your device is detected, confirm your device information and then click "Download".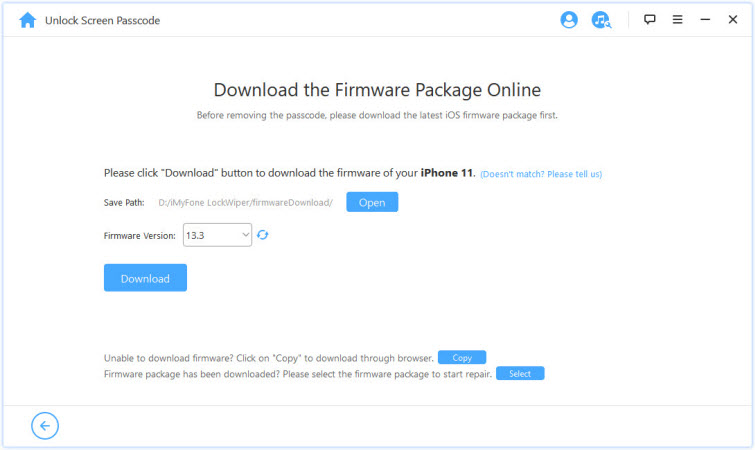 Step 4: LockWiper will download a firmware package for your device. When it finish, let it extract the package.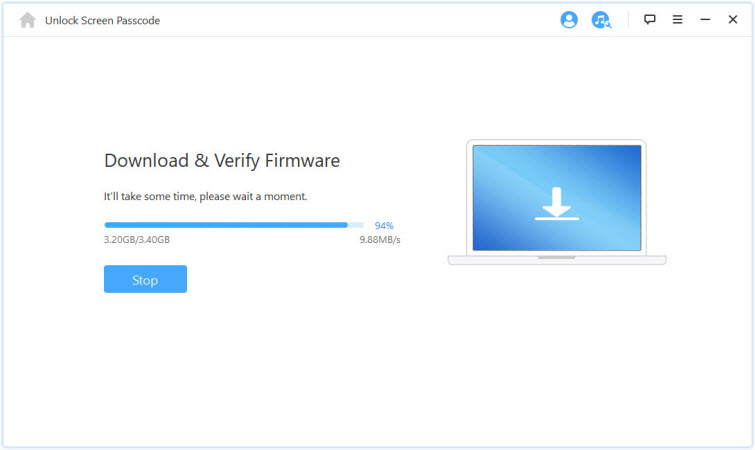 Step 5: Then, click on "Start Unlock" tab and allow LockWiper a few minutes to unlock your disabled iPhone.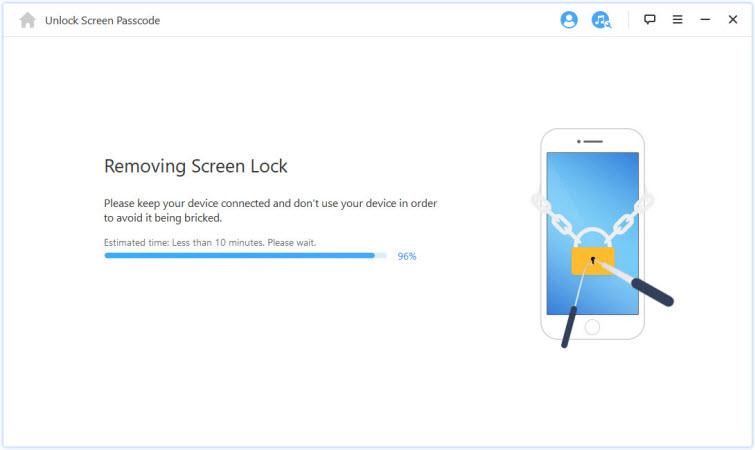 iMyFone LockWiper provides you a free trial. Feel free to download it for trial. Or you may be interested in: Save 20% to Purchase LockWiper Registration Code >>.
2. Unlock Disabled iPhone with Find My iPhone
Most people don't know that there are other ways to achieve iPhone disabled fix without iTunes. A useful way of solving this issue is via Apple's Find My iPhone feature. This allows you to lock, locate or reset your iDevice remotely. The following steps will guide you.
Step 1: Go to icloud.com page and log into your iCloud account.
Step 2: Visit the "Find iPhone" feature, then click on the "All Device" option.
Step 3: Choose the iDevice that has been disabled.
Step 4: Now, you need tap on the "Erase iPhone" option and confirm. The Find My iPhone feature will erase your iPhone remotely.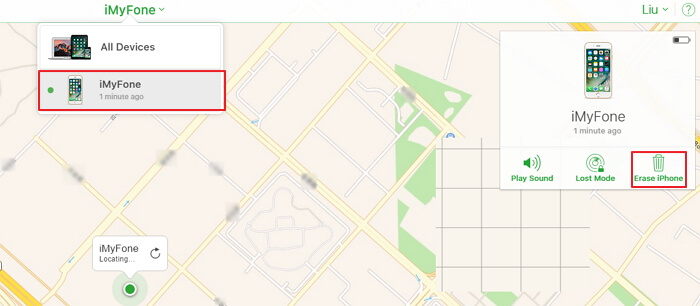 Limits of Using iCloud:
Your iPhone should be linked to an iCloud account and you should know the account ID and password.
The Find My iPhone feature on your disabled device should be enabled previously.
Your iPhone should be connected to internet. Or the remote erasure won't take effect.
3. Unlock Disabled iPhone with Siri
You may be surprised that Siri can also be used to solve the problem of disabled iPhone. However, this method is only compatible with iOS devices running on iOS 8.0 to iOS 10.1. The following steps will show you how to use Siri to fix iPhone disabled without iTunes.
Step 1: Press the HOME button on your iPhone to activate Siri, then click on the CLOCK icon to start the process.
Step 2: In the WORLD CLOCK page, click "+" to add another clock.
Step 3: You will be asked to search a city. Just type anything and click on the SELECT ALL option.
Step 4: Now, you will see several options such as copy, define, cut and so on. Just click on the SHARE option.
Step 5: Click on the MESSAGE icon to proceed.

Step 6: A TO field will appear, just type anything and press the RETURN button.
Step 7: Your text will be highlighted in green color. Click on it and press the "+" icon.
Step 8: A new window will appear. Simply click on the CREATE NEW CONTACT button.
Step 9: Afterwards, choose to add a picture and click on the ADD PHOTO option.
Step 10: Once the Photo Library appears, go to the photo album.
Step 11: Rather than choosing a picture, exit the interface by tapping the HOME button. This will start the home screen of your device.

Limits of Using Siri:
It only works for some iOS 8.0 - iOS 10.1 devices. It doesn't certainly work.
It's a temporary way that means you just bypass the lock once. Everytime you want to access the device, you need to repeat the above steps.
It's extremely time-consuming.
There might be millions of reasons why you don't want to use iTunes to unlock your disabled iPhone. But in the end of the day, iTunes is still the official management tool for all iOS devices. So until the next generation of iTunes gets developed, you probably still have to be stuck with this thing for a long time.
Therefore, despite you have probably unlocked your disabled iPhone without iTunes, it's still suggested that you fix whatever problem you have with iTunes, if you are still planning to use iOS devices in the future.
4. Before You Unlock the Disabled Device…
Although unlocking a disabled iPhone is not complicated, but the bad news is, to unlock a disabled iPhone, you must reset the device. That means there is hardly any possibilaty you can unlock it and still keep the original data. (However, if you are lucky enough, there is still a chance that you can keep your data by applying the "Siri" trick introduced in Part 3.)
It doesn't matter if you unlock the disabled iPhone with iTunes or without it, you can't have the same device as it used to be. Of course, unless you have a backup on your computer or on iCloud. hope you are ready to start unlocking your disabled device without iTunes.
So if you want to unlock your disabled iPhone, be ready to reset the device at the same time and lose all data on it.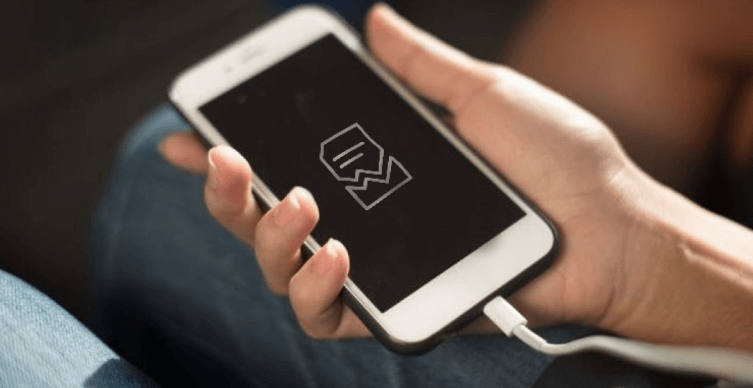 5. Tips: iTunes Not Working Properly? Try These
Here are some quick fixes for most iTunes problems.
1. Quickly Detect iTunes Problems with LockWiper
Remember the iMyFone LockWiper we talked about earlier? It turns out, the program can not only help you unlock a disabled iPhone without iTunes, but also detect iTunes problems and come up with a fix solution for you.
To detect iTunes problems with iMyFone LockWiper, simply download and launch the program, then click the little "Fix iTunes" icon at the top ribbon.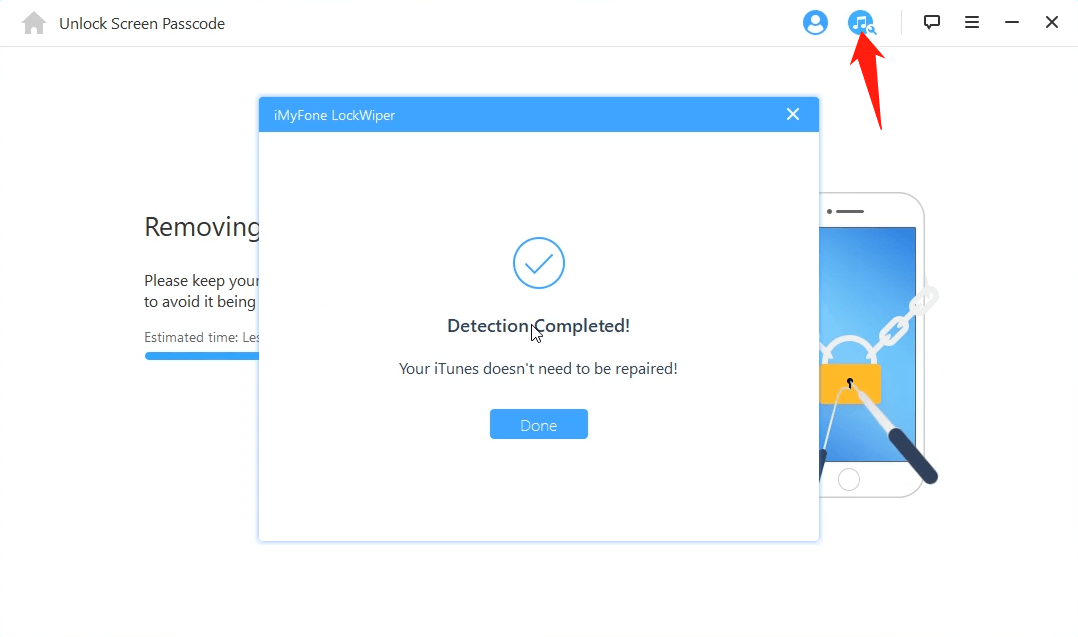 2. Try connect device to iTunes with DFU mode
If you put your iPhone into DFU mode when connecting to iTunes, iTunes will automatically upgrade your iOS to the latest compatible version and restore your device. Most iTunes problems you encounter in the regular mode will most likely not appear in DFU mode. To know more about DFU mode, check out another article where we have a more in-depth discussion on how to Restore Your iPhone/iPad/iPod in DFU Mode.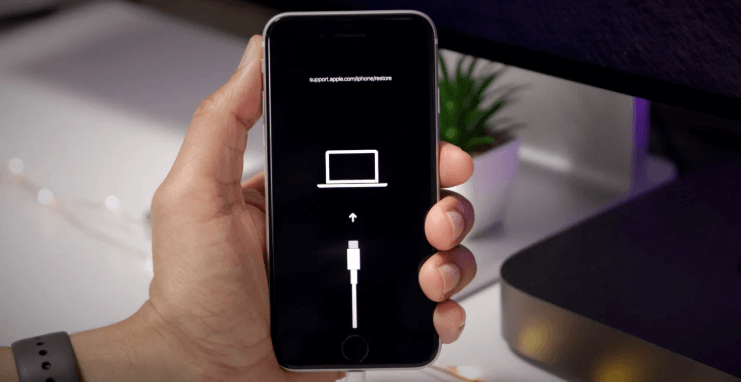 3. Fix Apple Mobile Device USB driver
Sometimes iTunes not working properly may be due to the Apple Mobile Device USB driver. You can manually check whether this driver is properly installed by following this guide:
Step 1: Press "Windows" and "R" key on your keyboard at the same time to open the "Run" command. In that window, enter "devmgmt.msc", then hit "Enter".
Step 2: Locate and expand the Universal Serial Bus controllers' section. From there, look for the Apple Mobile Device USB driver.
Step 3: If you see an error icon next to the Apple Mobile Device USB driver, restart the Apple Mobile Device Service, check for and resolve issues with third-party security software, then restart your computer. After that, you may need to try to install the usbaapl64.inf or usbaapl.inf file again.
You can find more fixes about the Mobile Device USB Driver on Apple's official support center.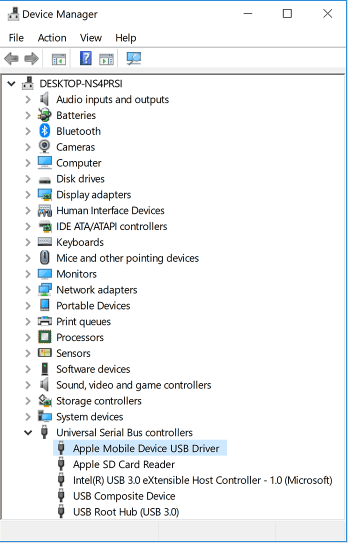 The Bottom Line:
This post introduces you 3 ways for disabled iPhone fix without iTunes. But not each one is suitable for all occasions. You need to confirm your iPhone occasion satisfies the method requirements first. However, if you want save your time and energy to simply unlock disabled or locked iPhone, you can directly use iMyFone LockWiper. It supports any occasions and just needs you to do a few clicks on its interface. That't it. So don't be hesitate to download LockWiper for trial.
Or you may be interested in: Save 20% to Purchase LockWiper Registration Code >>.