Your contacts list is probably one of the most important pieces of data on your iPhone. Without it, it would be difficult to know who is calling you or even how to keep track of your friends, colleagues and family member's contact details. As important as it is, it is very easy to lose the contacts on your device. You can accidentally delete them, damage to your device can result in the loss of your contacts or you can lose them for a variety of other reasons.
1. Does iCloud Backup Contacts?
The answer is yes. iCloud will backup your contacts as long as your iPhone is connected to WiFi and plugged in, also you have turned on contacts option in iCloud backup settings.
In this article, we are going to be looking at how to backup contacts to iCloud. We will also introduce you to a tool that can help you gain access to this backup and extract the contacts you need.
2. How to Backup Contacts in iCloud
If you use iCloud as your backup solution, your contacts should automatically be backed up to iCloud as long as the option is turned on. To verify if it is, follow these very simple steps.
Step 1: Go to the "Settings" app on your device and then tap on "iCloud"
Step 2: Look for "Contacts" and make sure that it is turned on.
Step 3: Now scroll down to find "Storage & Backup" and then tap "Back Up Now."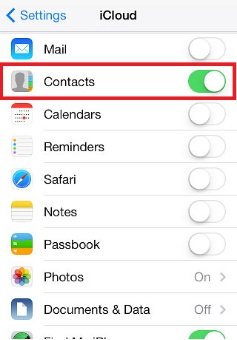 3. How to Extract Contacts from iCloud Only
It may happen that you lose these contacts for some of the reasons we have seen above and when you have an iCloud backup, all you have to do is to restore the backup to get the missing contacts back. But there are several points that must be noted:
Restoring from an iCloud backup often means erasing all the contents and settings, which can lead to data loss.
You cannot extract & restore particular files from iCloud, like your contacts.
It is therefore prudent to find an alternative solution that will allow you to gain access to the iCloud backup and only extract the contacts you need. The best tool to help you do this is iMyfone D-Back and the following is some of the features that make it the ideal solution for you.
Key Features:
Can access and extract iCloud backup files without your iPhone/iPad. Only iCloud account required.
Selectively restore your desired files from iCloud backup. Also work for iTunes backup.
Preview function allows you to make sure you are extracting the right type of data from your iCloud backup.
Up to 22 different types of files are supported, including contacts, messages, videos, photos and many more.
Can also directly read data from your device without any backups.
Here's how to use iMyfone D-Back to extract contacts from iCloud. Before we begin, download and install the program to your computer and then follow these very simple steps.
Step 1: from the program's primary window, select "Recover from iCloud Backup" and then click "Start." In the next window, select "Contacts" and click "Next"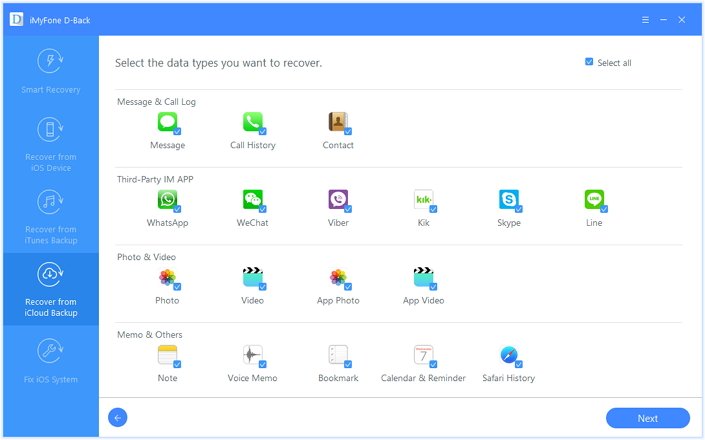 Step 2: Sign in to your iCloud account and then select the iCloud backup file that likely contains the contacts you need. Click "Next" to allow the program to analyze the backup file.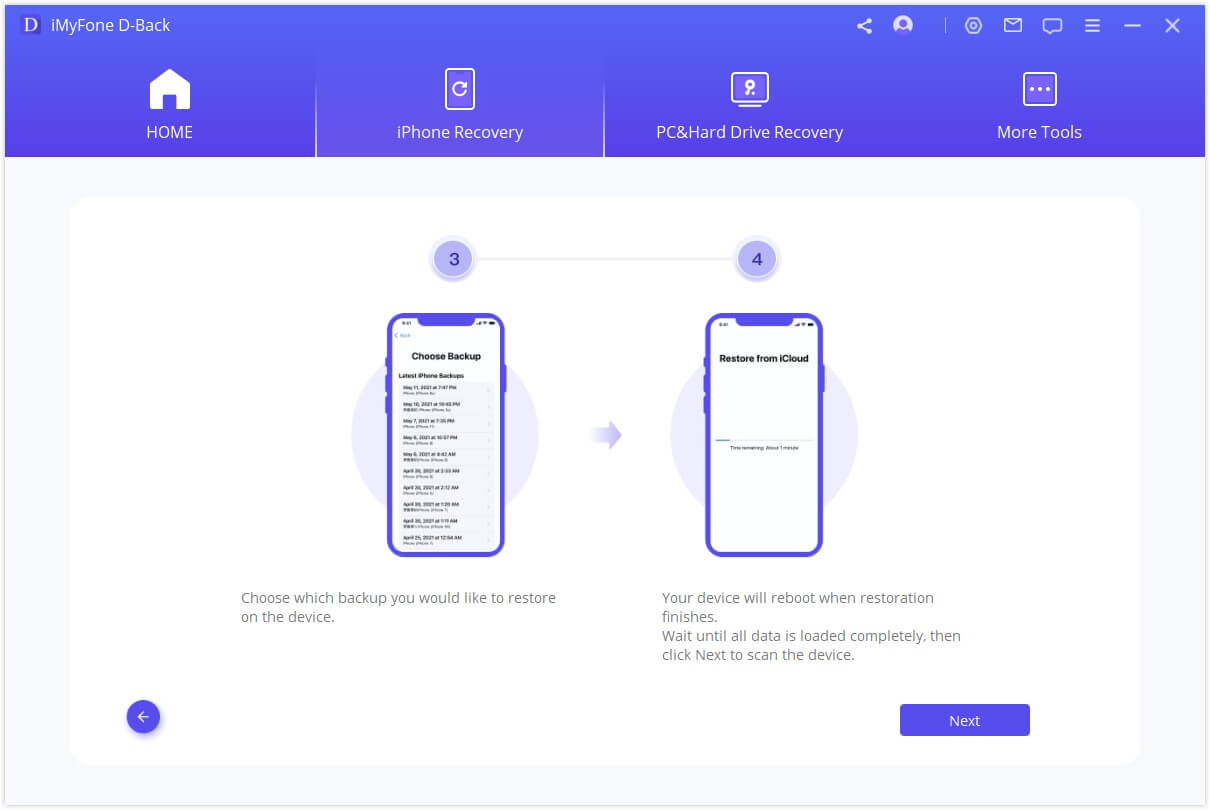 Step 3: Once the analysis is complete, you should see all the contacts on the results page. Select the ones you want to extract and then click "Recover" to save them to your computer.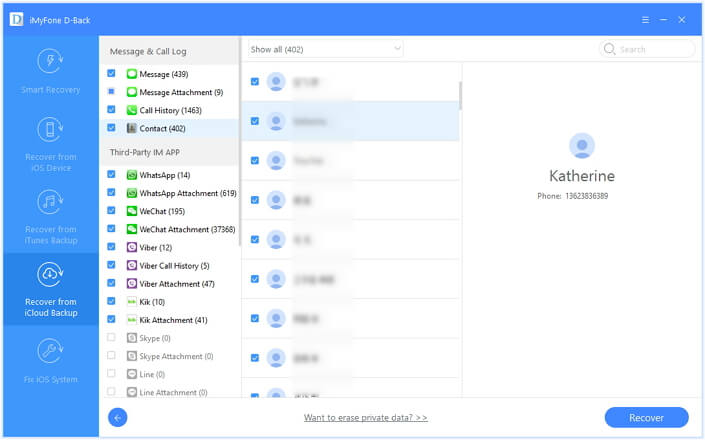 Within 3 simple steps, and you can fully access all the files backed up by iCloud. By using this software, you can also extract data from iTunes backup and recover data from iPhone/iPad. If you are interested in it, start the free trial now!