What would you do if you lost some of the text messages on your iPhone? If you have a backup on iPhone, it is only a matter of restoring the backup to get them back. But restoring an iCloud backup can present some challenges. First of all, you will have to erase all contents and settings from your device which could mean you lose new data on the device.
It is also not possible to view the text messages on your iCloud backup because you can't gain access to the contents of the backup file. Since restoring isn't a good option, unless you want to lose data, the following article will provide you with an easier and more effective solution.
The Best Way to Download Text Messages from iCloud
The best way to download text messages from iCloud without having to restore the backup is to use a third-party tool to help you extract the messages. The best tool for the job is iMyFone D-Back and the following are some of the features that make it the ideal solution.
Supports downloading file types such as text messages, notes, videos, WhatsApp messages, Viber messages, Kik messages and more from iCloud backup.
Allows users to view files before downloading iCloud backup to PC for FREE.
Can Download iCloud backups for different iOS devices or different iCloud ID.
There is no storage limitation.
It is compatible with iOS 15/14/13/12.
Use iMyFone D-Back to Download Text Messages from iCloud
Download and install iMyFone D-Back to your computer and then follow these very simple steps to download the text messages you need from an iCloud backup file.
Step 1: Choose iDevice Status
Choose "iCloud Backup" from "Recover from iCloud" module.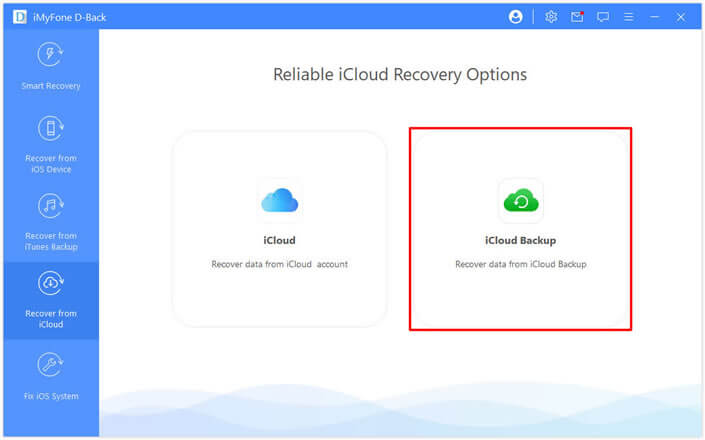 Step 2: Choose iCloud Backup to Restore
Select 'Restore from iCloud Backup' in 'Apps & Data', then enter the Apple ID and password from which you want to restore the backup.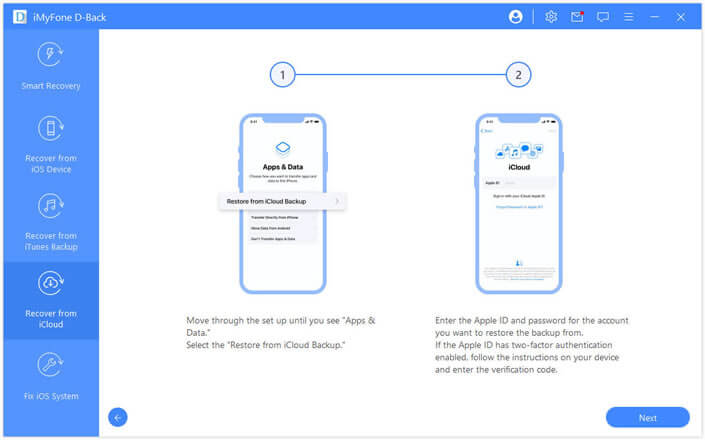 Step 3: Select Data
Choose the iCloud data you want to restore. Once the backup is restore successfully, your device will reboot. Just keep waiting.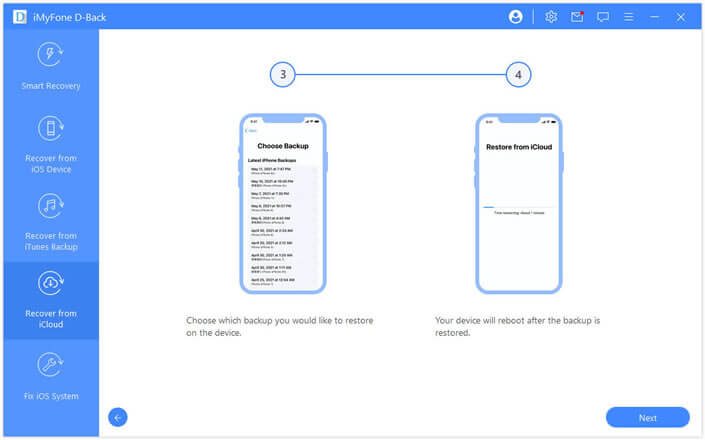 The program will display all the backup files in the iCloud account. Pick on the one you want to make a copy from and click on Next button to download the iCloud backup and scan the data in it.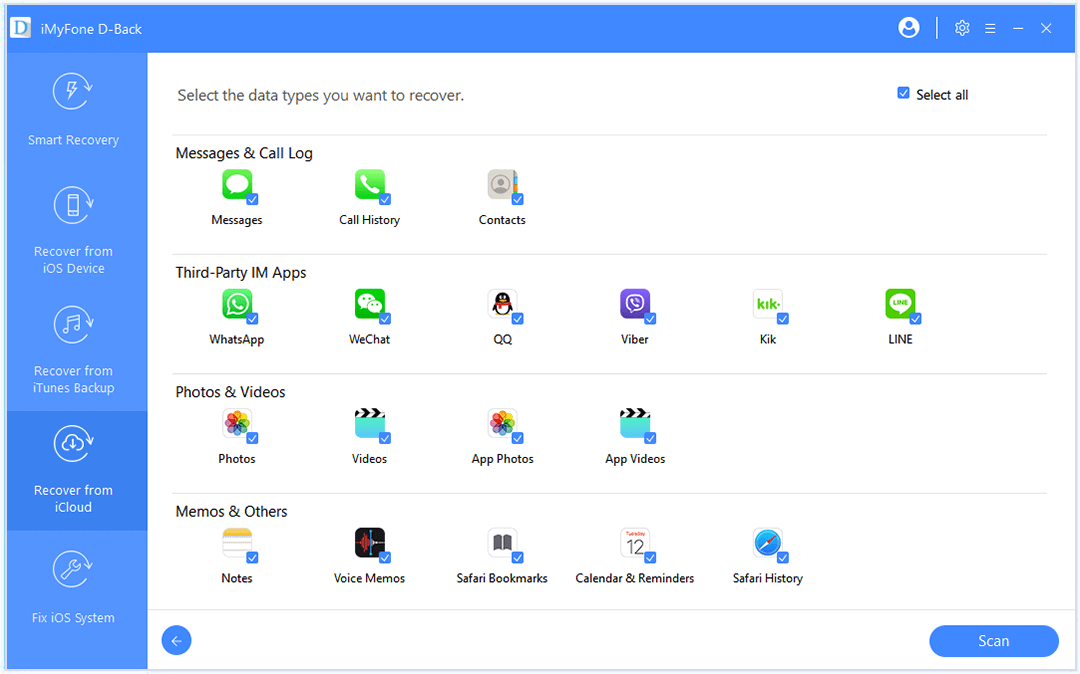 Step 4: Preview Files and Download Backup from iCloud to Computer
When scanning is complete, go through the results and select the files you want to save to PC. Click Recover to choose a location on your PC to save these files.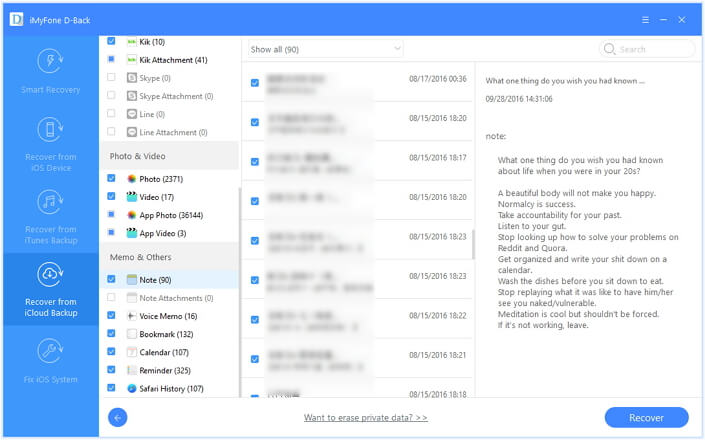 This program helps you gain access to your iCloud backup files and download most types of data you want, not just text messages. Download the free trial version of iMyFone D-Back (compatible with iOS 15/14/13) now. It is a worthy investment for any iOS device user.